Public & Administrative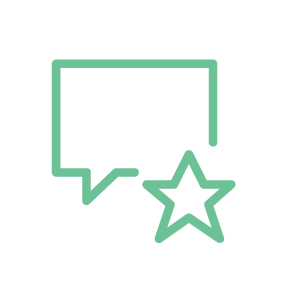 "He is a very, very wise owl, who is experienced and knows his subject backwards."
Chambers & Partners
Sir Robert Francis QC has been awarded an honorary MD from St. George's, University of London.
expertise & experience
Robert has appeared in many high profile GMC hearings and appeals including those about the Bristol paediatric cardiac surgery scandal, and more recently in a number of cases in which the definition of fitness to practice has been refined. He has appeared at many public inquiries including; the Bristol Royal Infirmary Inquiry, the Royal Liverpool Children's Hospital Inquiry, and the Neale Inquiry.
He has chaired a number of inquiries into homicides by mentally ill patients, including an inquiry into the treatment and care of Michael Stone, and the inquiry into the killing of Richard Loudwell by Peter Bryan at Broadmoor Hospital. He chaired the inquiry into the failings of the Mid Staffordshire NHS Foundation Trust the report of which was published in February 2010. He also chaired the subsequent Public Inquiry into the lessons to be learned from this scandal for the management and regulation of the NHS. He was Chair of the 2014 Freedom to Speak Up Review which addressed whistle-blowing in the NHS.
Cases and Work of Note
S v Airedale NHS Trust [2003] Lloyds Rep Med 21 (Seclusion of detained mental patient)
R v North Thames RHA & Others Ex parte L (1996) 7 Med LR 386 (QBD) (medical employment when must discipline)
Roy v Kensington & Chelsea & Westminster FPC [1992] 1 AC 624 (HL) (GP terms of service)
Undercover Police Inquiry
Leading counsel for the National Police Chiefs Council
Freedom to Speak Up Review
Chairman; report February March 2015
Mid-Staffordshire NHS Foundation Trust Public Inquiry
Chairman; report February 2013
Independent Inquiry into care provided by Mid-Staffordshire NHS Foundation Trust January 2005-March 2009
Chairman; report February 2010
Independent Inquiry into the Care and Treatment of GB
Chairman; report September 2009
Independent Inquiry into the care and treatment of Peter Bryan and Richard Loudwell at Broadmoor Hospital
Chairman; report September 2009
Independent Inquiry into the Care and Treatment of Michael Stone
Chairman; report September 2006
Inquiry to investigate how the NHS handled allegations about the performance and conduct of Richard Neale
Counsel for interested party; report September 2004
Bristol Royal Infirmary Inquiry
Counsel for interested party; report July 2001
Royal Liverpool Children's Inquiry
Counsel for interested party; report January 2001