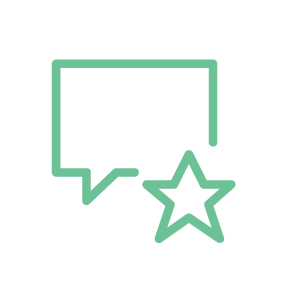 "Benjamin works in a very collaborative way with solicitors, is always highly responsive and excellent with lay clients and always willing to engage in meetings with the client to advise. He has very good drafting skills."
The Legal 500, 2023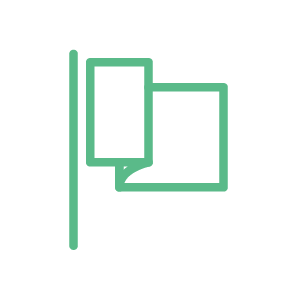 Re G (Court of Protection: Injunction) [2022] EWCA Civ 1312, Baker, Phillips and Nugee LJJ.
Ben, led by Sophia Roper KC, acted for the Official Solicitor on behalf of G in the Court of Appeal. This is the leading case on the proper test for the grant of injunctions in the Court of Protection, as well as the procedural approach to be adopted in respect of such applications. See here for the judgment.
Experience  and Expertise
Court of PROTECTION
Ben is acknowledged as having a particular specialism and expertise in the Court of Protection, and is ranked as a 'Rising Star' in this field by The Legal 500. He undertook pupillage under the supervision of Ian Brownhill and is experienced in both property and affairs, and complex health and welfare matters. Ben is instructed by the Official Solicitor, the Public Guardian, RPRs, local authorities, Integrated Care Boards, Welsh Health Boards, and family members in section 21A and section 16 proceedings under the Mental Capacity Act 2005.
He is experienced in handling contentious fact-finding trials; advising on complex issues concerning mental capacity; considering linked safeguarding duties and obligations arising under the Care Act 2014; appearing in serious medical treatment cases; making urgent applications for interim relief under section 48 of the 2005 Act and/or the inherent jurisdiction of the High Court (Family Division); and is regularly instructed when proceedings between the family court and the Court of Protection meet – especially in the context of Forced Marriage Protection Orders.
He is frequently instructed by the Public Guardian where concerns over the operation/execution of Lasting Powers of Attorney have been raised, and has experience acting in proceedings concerning applications for statutory wills, and displacing Nearest Relatives under the Mental Health Act 1983.
Public and administrative law
Ben acts and advises in judicial review proceedings, both for and against public bodies, especially in the context of community care, prison, and education law. He also has experience successfully challenging the decisions of the Disclosure Barring Service to add names to the "barred lists" in appeals before the Upper Tribunal (AAC).
Data Protection and Information Rights
Ben has a growing reputation in the field of data protection and information rights and acts for arms-length government bodies, NHS Trusts, charities, prisoners, companies, and other individuals in bringing or defending claims brought under the Data Protection Act 2018, the Human Rights Act 1998, or the common law. He also has a busy advisory practice assisting the same range of clients to ensure that they comply with various data protection legislation, including the 1998 Act and the UK GDPR. This has included drafting suitable privacy notices, Art. 28 GDPR data processor agreements, and joint controller arrangements. He has also devised legal frameworks for transferring personal data to third countries outside of the EEA. Ben has successfully coordinated the response to a number of serious personal data breaches where the ICO ultimately concluded that no further enforcement action was necessary against his client.
Education law
Ben is instructed by local authorities and parents in appeals concerning Education Health Care Plans and discrimination claims under the Equality Act 2010. He has extensive experience before the FTT and challenging those decisions by way of appeals to the Upper Tribunal. Before coming to the Bar, Ben volunteered for an educational charity and represented students who had been permanently excluded from their schools before Governing Body appeal panels and Independent Review Panels (IRPs). He has appeared on a number of occasions before IRPs and has successfully persuaded the panel to quash the decision to permanently exclude students from school. He continues to accept instructions in this area, from both parents and schools.
Inquests & Inquiries
Ben has considerable experience appearing in inquests where mental health treatment, mental capacity, and Art. 2 ECHR are in issue. He is sensitive to the strain that these proceedings can place on both the family of the deceased, clinicians, and other expert witnesses.
Prison law
Ben is familiar with advising on the merits of challenging parole board decisions by way of judicial review, having been supervised by Philip Rule during his pupillage. He accepts instructions to represent prisoners at hearings before Independent Adjudicators, and welcomes instructions from prisoners who consider that their rights are not being upheld in custody. In particular, Ben's data privacy specialism complements his ability to advise prisoners regarding breaches of rule 39 of the Prison Rules, misuse of their private information, and breaches of Part 3 of the Data Protection Act 2018. Ben also advises prisoners and represents them in proceedings concerning alleged breaches of their Art. 8 ECHR right to respect of family and private life and Art. 9 EHCR right to freedom of thought, conscience, and religion.
Cases and work of note
Re G (Court of Protection: Injunction) [2022] EWCA Civ 1312, Baker, Phillips and Nugee LJJ.
Ben, led by Sophia Roper KC, acted for the Official Solicitor on behalf of G in the Court of Appeal. This is the leading case on the proper test for the grant of injunctions in the Court of Protection, as well as the procedural approach to be adopted in respect of such applications. See here for the judgment.
South Gloucestershire County Council v DN and S Residential School [2022] EWCOP 35, Judd J.
Ben acted for the Official Solicitor in a sequence of urgent hearings within the Court of Protection and under the inherent jurisdiction where P's residential school placement broke down and the local authority had been unable to identify an alternative placement to meet his needs, other than the 'sub-optimal' solution of a return to the family home. See here for judgment.
Re JI [2022], Moor J.
Ben is instructed on behalf of the Official Solicitor in proceedings where there has been a serious breakdown in the care arrangements for JI in the community, necessitating urgent hearings and applications to authorise the deprivation of liberty arising. The two public bodies charged with overseeing P's care and support arrangements have each instructed Leading Counsel.
Re KW [2022], Keehan J.
Ben is instructed by the local authority in complex Court of Protection health and welfare proceedings concerning an 18-year-old P with diagnoses including trauma. The present care package authorised by the court permits 3:1 support and restraint.
H v A University Hospital Trust [2022]
Multi-track civil claim defending an NHS Trust in a claim arising out of alleged breach of the Data Protection Act 2018, loss of control of personal data and misuse of private information inter alia.
Re E [2022], Judd J.
Ben successfully obtained urgent ex parte welfare orders on behalf of a local authority under the Mental Capacity Act 2005 where there were concerns about P being the subject of abuse and coercion from her partner.
Re B [2021 – 2022], Lieven J.
Ben was instructed by the Official Solicitor on behalf of B in SMT proceedings in the Court of Protection concerning what is in B's best interests in respect of the cutting of his toenails. The court authorised the use of general anaesthetic and the use of physical restraint as part of the procedure. Ben continues to be instructed by the Official Solicitor in proceedings which concern B's post-procedure care plans.
R (Kay) v Secretary of State for Justice [2021] EWHC 2125 (Admin), Macur L.J. and Foxton J.
Judicial review against the decision of the Secretary of State for Justice to refuse compensation for a miscarriage of justice pursuant to section 133 of the Criminal Justice Act 1998 (led by Philip Rule). Please see here for the judgment.
Re T
Representing a teacher before the Upper Tribunal whose name had been included on the Children's Barred List. After considering the written representations Ben drafted – which raised arguments that the DBS had made mistakes in respect of both points of law and findings of facts on the basis of previous criminal proceedings – the DBS reviewed their decision, conceded the appeal, and removed his client's name from the Children's Barred List.
Re C [2020-2021], HHJ Edwards
Ben was instructed by a Local Authority in health and welfare proceedings in the Court of Protection where very serious safeguarding allegations were in issue between father and daughter. Ben was retained throughout and successfully represented the local authority at a five-day fact-finding hearing in January 2021, and a two-day final welfare hearing in June 2021 (which considered C's best interests in respect of her residence, care and contact with others).
An inquest touching upon the death of Victoria Bates [2020], HM Senior Coroner for Worcestershire
Ben represented an NHS Trust in a four-day inquest. Issues included the risk assessments performed by clinicians before the deceased took her own life. The integrity of those assessments were affirmed by the Coroner in his findings of fact.
Re DA [2020] EWCOP 74, HHJ Clayton
Long running welfare application in the Court of Protection which culminated in a five-day trial to determine P's best interests. Issues included P's care and support, residence and contact with others. Other issues included the appointment and powers of a professional health and welfare deputy (a solicitor) to make decisions on behalf of P. The Official Solicitor instructed Leading Counsel. Please see here for the judgment.
Re GA (challenge to standard authorisation) [2020] EWFC B67, HHJ Pemberton
Court of Protection proceedings which involved issues including a risk of P being unlawfully moved out of the jurisdiction and being overmedicated in her previous placement. Art. 8 ECHR rights to family life also in issue. A bespoke placement was ordered to be in P's best interests in terms of her residence and care. A complex transition was overseen by the court. The CCG instructed Leading Counsel. Please see here for the judgment.
Recommendations
Ben has been ranked as a Rising Star in The Legal 500 (Court of Protection and Community Care) since 2022. Recent editorial includes the following:
works in a very collaborative way with solicitors;
he has very good drafting skills;
excellent when dealing with emotional and difficult parties and clients;
adept at taking the heat out of the situation and enabling productive inter-party discussions;
very responsive and he is able to respond to queries and questions in short order;
pays attention to the detail, doesn't miss anything and his drafting is excellent;
PUBLICATIONS
The Ecclesiastical Law Journal (Cambridge University Press)
Ben is the editor of this international journal for the comparative study of law and religion. Published three times a year in association with the Ecclesiastical Law Society, the journal publishes articles on all aspects of ecclesiastical law. Particular emphasis is given to the regulation of the Church of England and worldwide Anglican Communion, but the range of coverage includes comparative studies of the laws of other faiths and of the interface between law and religion in a global perspective. Through its regular comment section, the Ecclesiastical Law Journal provides a critical analysis of emergent trends written by distinguished scholars and practitioners in Europe and North America. The journal also includes book reviews and summaries of recent ecclesiastical cases determined by both secular and church courts, together with a parliamentary report, a brief summary of the proceedings of national Synods, and resumés of major international conferences.
Ecclesiastical Law (Oxford University Press, 4th ed.) March 2018
This textbook, by Mark Hill QC, has established itself as the leading authority on the laws of the Church of England. In this fourth edition, Ben co-authored two chapters: chapter 3 ("The Parish") and chapter 6 ("Clergy Discipline"). Other co-authors for this volume include Professor Norman Doe and Matthew Chinery. See here.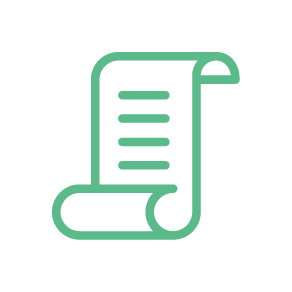 REFLECTIONS
I pride myself in acting both for and against public bodies, in equal measure. It is a privilege to act on behalf of both the most vulnerable people in our society, and those who are trying to safeguard and care for them. This balance ensures that I'm always mindful of the argument from the other side's perspective. This is important when providing clear and realistic advice to clients, setting out the issues that can be safely conceded on the one hand, and the issues that should be fought to the end on the other.
The breadth of my practice allows me to bring to bear different areas of law to complex issues, and find creative solutions to the problems facing my clients.
All litigation has real-life consequences at the end of it. Across all my practice areas I encounter men, women and children who are either suffering from severe mental health difficulties, have spent time in prison, or are at risk of spending time prison if they are left without the support they are entitled to. The stakes are high, and decisions are made as to where people live, what care they receive, what education they have, or what medical treatment they should be subjected to (sometimes against their wishes). Every day I find it to be a humbling experience.
People can disagree fundamentally about what the right answer is. Even when I win a case at the end of a long and contentious trial, the victory can be bitter-sweet when relationships between the parties have irreparably broken down along the way. I go the extra mile to foster consensus, if at all possible.
It is vital not to lose sight of the issues. We should never ignore the stark human and ethical dilemmas at the centre of each case. Emotions can run high. But it is important for an advocate to stay above the fray and focus on the legal issues in the case: this makes an agreed way forward much easier to find, which is almost always the best outcome for everyone.
Being instructed before the application is issued can impact the trajectory of the proceedings that follow.  I relish working as part of a team with my instructing solicitors, paralegals, social workers and clinicians. I find that I can add the most value to a case when I'm brought into the team from the very beginning. This provides the opportunity to map out the case from start to finish, ensure everyone is on board with the approach, make the best application we can, and ultimately maximise the chances of success.
APPOINTMENTS
Editor of the Ecclesiastical Law Journal.
AWARDS
BPTC Scholarship: The William Shakespeare Memorial Award, Gray's Inn
BPTC Scholarship, BBP University
Foundation Scholarship, Pembroke College, Cambridge
College Prize, Pembroke College, Cambridge
Winner of the Brick Court Team Moot, University of Cambridge (2015)
Finalist in the Quadrant Chambers Fledglings Moot Competition, University of Cambridge (2015)
QUALIFICATIONS
Law: M.A. (Cantab.), First Class
MEMBERSHIPS
The Honourable Society of Gray's Inn
Ecclesiastical Law Society
FURTHER INFORMATION
For further details of Ben's practice please click on the links to the left or contact a member of the clerking or client service teams.
Bar Council Membership No: 67611
Registered Name: Benjamin Harrison
VAT Registration No: 314361140
Privacy
Ben adopts and adheres to the provisions of his privacy notice which can be accessed here.