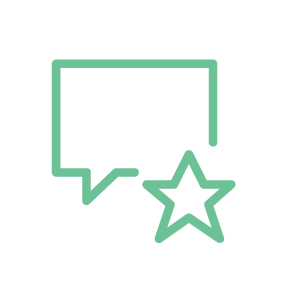 "His commitment to a case is unwavering and his advocacy skills are among the best at the Bar."
The Legal 500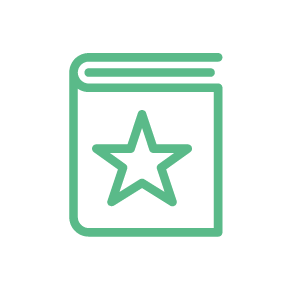 Michael is co-editor of Medical Treatment: Decisions and The Law.
Experience & Expertise
Michael has a broad practice focused on the following areas: clinical negligence and personal injury claims, disciplinary and regulatory issues arising in relation to human fertilisation and embryology and human tissue act claims, all aspects of discipline in the field of healthcare (GMC, GDC, PCT, FTT and UT hearings), all aspects of medical treatment and welfare decisions both under the Court's inherent jurisdiction and in the Court of Protection, all aspects of health & safety law including in particular preparing for and defending investigations and prosecutions against construction companies, railway undertakings, automotive and engineering companies, aviation undertakings, schools and universities.
Michael also advises in relation to sports discipline. He has advised and represented sportsmen before a variety of disciplinary bodies.
Michael's expertise has long been recognised by the legal directories where he is recommended as a leader in the field in three separate categories: (a) Clinical Negligence; (b) Court of Protection; and (c) Professional Discipline and Regulatory.
International Practice
Michael advises on a range of cross border issues including claims arising out of negligence in Germany, Cayman and Cyprus. He has handled professional disciplinary work in overseas jurisdictions including Hong Kong. He has drafted legislation to accommodate the modernisation of processes in foreign jurisdictions (for example relating to an electronic patient database in Hong Kong and on improvements to the civil procedure system in Cyprus).
Cases and work of note
Spencer v Anderson (Paternity Testing: Jurisdiction) [2016] EWHC 851 (Fam)
An unusual case involving novel legal issues about whether the court can use the inherent jurisdiction to direct scientific testing of the DNA of someone who has died, for the purpose of providing evidence of paternity. Michael led Amy Street as junior in this case. Read sample comentary here.
Hillsborough Inquests [2014-16]
Instructed as lead counsel on behalf of Sheffield Teaching Hospitals NHS Foundation Trust. Hugely complex investigation into the deaths of 96 people occurring more than 25 years ago. Inquest concluded without censure for Michael's client.
Harman v East Kent NHS Trust [2015]
Case won for claimant at trial for £15m – high value, complex on both breach of duty and causation. Involved a difficult valuation of housing claim and recovery of education costs. Read sample press coverage here.
GMC v X [2015]
Four week hearing concerning doctor who had an affair with a psychiatric patient and was also facing allegations of dishonesty and negligent treatment. Disproved all the claims that the treatment was sub-standard and after detailed consideration of the other issues (which were admitted) the doctor escaped with a 12 month suspension.
Inquest touching the death of Stephanie Bincliffe [2014]
Representation of a private care home in a two week inquest following the death of a morbidly obese autistic 26 year old patient. Involved sensitive cross-examination to establish that treatment provided was not likely to have caused or contributed to her death. Extensive press coverage, for example The Guardian.
An NHS Trust v X  [2014] Cobb JL
Capacity, anorexia, withholding of treatment. Click here for a copy of the judgment.
Re X & Others (Deprivation of Liberty) Sir James Munby (P) [2014]
Addressing the fall out from the SC's definition of DOL in Cheshire West.
A & B v The London Women's Clinic [2014]
Contract for the supply, storage and insemination with gametes from a specifically selected donor. In breach of contract, wrong gametes supplied resulting in two non co-sanguinous children.
An NHS Trust v A, B & C [2014] Mostyn J.
13 year old girl was Gillick competent and could consent to TOP.
Re P [2013] Peter Jackson J.
Notwithstanding that a pregnant mother (P) lacked capacity, it was in her best interests to undergo treatment including – if necessary – restraint and LSCS.
Davison v Leitch [2013] Andrews J.
4th degree tear. Obstetrician not disclosing fact of tear to patient. Not informing GP. Not recording a repair (if one was done). Quantum claim for a mother of three children who had successful career as a banker. Read sample press coverage here.
X PCT v XB [2012] EWHC 1390 Theis J.
Motor neurone disease. Advance decisions. First decision in the High Court providing guidance on the interpretation of Advance Decisions under the Mental Capacity Act 2005.
Electronic Health Records [2012]
Advising a sovereign state on best practice regarding implementation of a national system for setting up and maintaining national electronic health record system.
A PCT v B [2012]
Patient in minimally conscious state. Capacity. Whether aggressive resuscitation in B's best interests.
GMC v Dr Y [2012]
Successful defence of a paediatric oncologist accused of euthanizing a terminally ill child.
Clements v A PCT [2012] EWHC 2335 (QB).
Medical negligence. Bowel surgery. Complication. Death. Acting for patient's husband.
AVS v (1) An NHSFT & (2) A PCT [2011] EWCA Civ 7
Successfully resisting application by a litigation friend in relation to the provision of treatment to a patient suffering from CJD.
Johnson v Le Roux Fourie [2011] EWHC 1062 (QB) Owen J.
Negligent maxillofacial surgery. Complex quantum claim. D's £10m limit of indemnity.
Jones v North West SHA [2010] EWHC 178 (QB). Nicol J
Medical negligence. Shoulder dystocia. Cerebral palsy.
Newman v (1) Maurice & (2) Sussex Healthcare NHST [2010] EWHC 171 Platts J.
Treatment of epidural abscess. Neurological injury.
Baxter v McCann [2010] EWC 1330 (QB). Hickinbottom J
Medical negligence. Successful defence of GP.
Lakey v Medway NHSFT [2009] EWHC 3574 Silber J
NHS Trust entitled to cremate body of C's wife.
Tamil Tiger Hunger Strikers [2009] Advance decisions.
Refusal of nutrition and hydration. Representing the NHS in relation to the attempts by two Tamil Tiger hunger strikers to starve themselves to death in Parliament Square. Advising on successful strategy to resolve the crisis without.
HFEA v T (2008-11)
Instructed by HFEA in relation to ongoing regulatory and administrative court proceedings against two licensed fertility centres.
Dr X (2009): GMC. Physician assisted suicide. Successful defence of Scottish GP who had assisted a number of patients to commit suicide.
Re RB [2009] EWHC 3269 (Fam). McFarlane J
Withdrawal of life prolonging treatment where there was disagreement between the parents as to the child's best interests.
Dr M (2008) GMC.
Successful defence of consultant neonatologist accused of administering muscle paralysing agent that hastened the death of two infants in end stages of life.
Dr R (2008) GMC.
Successful representation of senior consultant accused of raping junior doctor.
Warrilow v Norwich and Norfolk PCT [2006] EWHC 801.
Negligent failure to remove catheter. Bladder injury. Substantial claim for damages.  Alleged exaggeration.
A PCT v SA  [2005] EWCA Civ 1145.
Non-escalation of life prolonging treatment. Whether evidence of one expert overrode others in determining best interests.
Re Charlotte Wyatt [2004] EWHC 2447 (Fam) Hedley J
Baby. Non-escalation of treatment.
Kerr Haslam Inquiry [2004]
Inquiry into patient abuse in Yorkshire
Dey v GMC Privy Council [2001] UKPC 44.
GP's appeal against erasure.
Ladbroke Grove Inquiry [2000]
Counsel representing EWS at the Inquiry into Rail Safety.
HSE prosecutions
Representing major international companies and other clients both at inquests and at criminal prosecutions in relation to cases including: (a) death of an employee after ignition incident at an automotive paint plant; (b) deaths and serious injuries of employees at construction sites throughout the UK; (c) deaths/suicides in the workplace; (d) death and injuries of patients in facilities operated by various clients; (e) prosecutions arising out of the presence of asbestos on premises; (e) various prosecutions following pollution incidents.
Recommendations
Michael is consistently ranked as a leading silk in the directories for Clinical Negligence, Court of Protection and Professional Discipline.
Most recently Chambers & Partners notes "his craft of medical law is just unbelievable. He has an absolute knack of getting on top of the cases within an alarmingly small space of time. He really gets the confidence of the people we are working with, and is very charming with clients and family members. Superb on his feet, his delivery and advocacy is absolutely fantastic."  
Other editorial from the directories includes:
a first-class lawyer and an exceptional advocate;
loved by clients;
a vastly experienced silk;
a powerful and formidable court advocate;
he's somebody who is utterly confident and inspires belief in solicitors and clients;
he has exquisite judgement;
takes a direct, proactive approach;
conducts cases in a very charming but persuasive way;
draws particular praise for his work handling medical treatment and welfare cases;
known for his sensitive and pragmatic handling of medical cases;
regularly sought after to lead high-profile, high-value cases;
applauded for the breadth of his practice;
always aware of the key issues in a case;
a highly effective advocate all round;
extensive experience of professional discipline work;
his ability to grasp the issues and manage the different threads of a case is a strength few counsel have;
his preparation is meticulous and he gets fantastic results for clients;
his commitment to a case is unwavering;
his advocacy skills are among the best at the Bar;
his grasp of medical work is second to none;
he gains the confidence of doctors completely;
he's a fantastic advocate and great all round;
he fights at the right time but knows how to position the case to achieve a settlement when that's what we need;
continues to impress and be in demand;
meticulous when it comes to preparation;
tenacious in court;
he remains a very skilled and intelligent advocate;
fantastic client relationship skills;
a quiet, calm, very effective case runner;
great for those tricky cases where the law is uncertain;
detailed and meticulous preparation;
he has a canny skill in reading disciplinary panels;
valued for his hands-on approach to cases;
very diligent, elegant and well-prepared advocate;
superb client management skills;
heavyweight junior for a big case;
has a great head for details;
very patient and understanding with clients;
a brilliant brain and is therefore great on difficult, tactical cases;
so good on his feet;
never daunted by a fight;
shows complete understanding and compassion to clients;
always the first choice where you have a case which is dominated by complicated medicine;
astonished by the quality of his work and his capacity to grasp incredibly complex issues at short notice;
intellectually very able;
impressive at marshalling arguments which he puts across in an appropriate and helpful manner;
always gets to the heart of the matter;
a sharp mind;
a tiger in court;
very strong on the medicine, a fact that helps him to root out issues for cross-examination purposes;
fantastic trial advocate;
a leader in the field of medical ethics and treatment law; and
stunning hard work, technical knowledge and outstanding ability to out-think opponents.
Publications
Michael co-authored the most recent edition of Medical Treatment: Decisions and the Law (2016) and contributed to APIL's Clinical Negligence text. Between 2000 and 2009 he was a contributing editor to the Medical Law Reports.
He lectures extensively on a wide range of subjects including corporate manslaughter, confidentiality, fatal accident claims, ethical and medical treatment decisions, special damages, causation, inquests and limitation.
As a junior barrister he was a guest speaker at the International Bar Association's conferences in both Buenos Aires and Strasbourg. He has been featured as the Times' Lawyer of the Week (click here to read the article).
Privacy
Michael adopts and adheres to the provisions of the privacy notice which can be accessed here.
further information
For further details of Michael's practice please click on the links to the left or contact a member of the clerking or client service team.
Bar Council Membership No: 22824
Registered Name: Michael John Mylonas
VAT Registration No: 524206480