Geoff Gray Inquest – Deepcut Barracks : Coroner returns a conclusion of 'suicide'
Bridget Dolan KC and  Jamie were instructed as Counsel to the Inquest in the fresh inquest into the death of Geoff Gray.
Click here for more information 
"Jamie is an extremely competent, bright, and sympathetic counsel, who is always very much in charge of his brief while at the same time bringing the human touch to his dealings with clients."
The Legal 500
Experience & Expertise
Cases & Work of note
From 2015 – 2019, Jamie was junior Counsel to the Inquest in the fresh inquests into the deaths of army trainees at Deepcut Barracks in 1995 and 2001. In his own right, Jamie has appeared in many inquests acting on behalf of families, NHS Trusts, individual clinicians, and other Interested Persons, often appearing alongside very experienced barristers including silks and frequently dealing with issues of Article 2, neglect, and PFD reports.
In clinical negligence, Jamie acts on behalf of both Claimants and Defendants in a wide array of cases, including high value catastrophic injury claims in the High Court and cases involving complex expert evidence.
In the Court of Protection, Jamie accepts instructions in both health and welfare matters and those concerning property and financial affairs, acting on behalf of the OS, OPG, local authorities, NHS Trusts and individual family members caught up in what are often emotionally involved cases.
Jamie is keen to develop a broad practice and his experience ranges from judicial review actions in the High Court and representing doctors in regulatory proceedings, to defending English Heritage in the County Court against a claim brought by a druid.
qualifications
Jamie studied History at Clare College, University of Cambridge and was awarded a Double First class degree. He graduated from Clare with the Allan Prize for History and an award for contribution to the college. He studied law at City University London and received the highest possible grades of Distinction on the Graduate Diploma in Law and Outstanding on the Bar Professional Training Course. He was awarded Exhibition scholarships by Inner Temple for both the GDL and BPTC.
memberships
PNBA
PIBA
South Eastern Circuit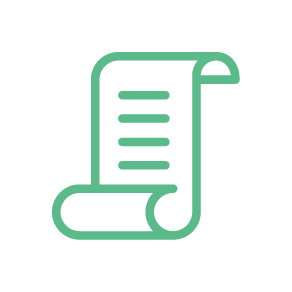 reflections
Seeing a case from a Judge's point of view was the most valuable experience I gained from the Deepcut Inquests. Most Judges or Coroners – we hope, all of them – come to cases with an open mind and are genuinely dedicated to considering the evidence impartially. It's so important to shake off any preconceptions or assumptions about a case, and really think about how the evidence will appear to a Judge, tribunal or Coroner looking at a case with fresh eyes.
Whenever I see another barrister performing brilliantly in court, it's almost always because of how well prepared they are. You can't succeed unless you know the case inside out. But a barrister isn't any use to anyone unless they can appreciate what evidence really matters: the challenge is to make out the melody amid all the background noise, and then persuade the Judge to hear the same tune as you.
You learn every day in this job, about the law, about medicine, but also about tactics and strategy in all types of cases. The more cases I take, the more I realise how much the final outcome can be determined by decisions made by the parties really early on. I'm very happy to be involved in the early stages of any case, and I keep the ultimate outcome in mind when making all decisions.
"The law in our practice areas is constantly moving and outcomes are so fact-sensitive that every case needs a customised approach. You've got to be versatile."
The best advocates have more than one setting. I would never want to have a reputation as a particular type of advocate. I'd want to be thought of as a barrister who can adjust their style to what is actually going to help their client.
Empathy is central to success. I try not to make assumptions about how people feel about court proceedings: they can often surprise you. You can't achieve what your client wants unless you understand what that really is. And sometimes, listening to other parties and appreciating what motivates them can be the key to reaching your own client's goals.
Recommendations
Jamie is recommended by Legal 500 in as a leading junior in his three primary areas of practice: clinical negligence, inquests and inquiries, and the Court of Protection. Recent editorial notes that 'Jamie's preparation is meticulous' and he is 'a smiling assassin in the courtroom.' He is also ranked by Chambers & Partners for his expertise in inquests and in the Court of Protection.
Other recent directory editorial has included the following:
Very bright, hands-on and great with clients;
He is good on his feet and has become incredibly busy;
Jamie is a reassuring presence;
his written work is brilliant; 
Jamie is an extremely competent, bright, and sympathetic counsel;
a really impressive barrister;
extremely hard-working and approachable;
I trust Jamie to put clients at ease and get the best possible outcome for the client;
approachable and knowledgeable;
he can hold his own against people well above his call; and
very approachable and thorough.
Privacy
Jamie adopts and adheres to the provisions of his privacy notice which can be accessed here.
further information
For further details of Jamie's practice please click on the links to the left or contact a member of the clerking or client service team.
Bar Council Membership No: 62689
Registered Name: James William Mathieson
VAT Registration No: 236 8419 86