Cheryl James Inquest – Deepcut Barracks – factual findings and a conclusion of 'suicide' handed down
Bridget Dolan QC and Jamie Mathieson were counsel to the inquest into the death of Private Cheryl James in 1995 at Deepcut Barracks which ended on 3 June 2016.
Harman v East Kent Hospitals NHS Foundation Trust
Led by Michael Mylonas QC in multi-million pound High Court claim.
Experience & Expertise
Jamie completed pupillage under the supervision of Bridget Dolan, Michael Mylonas QC and Richard Partridge.  Since becoming a tenant he has appeared regularly in court and advised on cases principally in clinical negligence, police law and inquests.
Cases and work of note
Jamie has a busy and growing practice across all areas of chambers' work.  He has been instructed as a junior in a judicial review case in the High Court and as Counsel to the Inquest during the most recent investigation into deaths at Deepcut Barracks.  In his own right he has represented families and professionals at inquests, brought and defended clinical negligence claims, and made many court appearances on behalf of the police.
publications
Jamie is a contributor to the forthcoming third edition of Medical Treatment Decisions and the Law (edited by Christopher Johnston QC).
He also writes for the UK Inquests Law Blog and the UK Police Law Blog, and has drafted headnotes for the Inquest Law Reports.
qualifications
Jamie studied History at Clare College, University of Cambridge and was awarded a Double First class degree.  He graduated from Clare with the Allan Prize for History and an award for contribution to the college.  He studied law at City University London and received the highest possible grades of Distinction on the Graduate Diploma in Law and Outstanding on the Bar Professional Training Course. He was awarded Exhibition scholarships by Inner Temple for both the GDL and BPTC.
While studying at bar school, Jamie worked part-time as a volunteer at the Citizens Advice Bureau.  At university Jamie wrote for student newspapers, was President of two college societies, and performed with the Cambridge Footlights.
memberships
Jamie is a member of the Professional Negligence Bar Association (PNBA).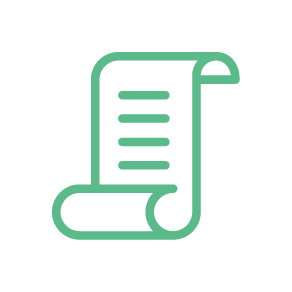 reflections
In this job every day is different.  That's what attracted me to it and why I like it.  I'm always looking to work in new areas with new clients. There's no typical day.  I can be found as often in a Crown or County Court acting on last minute instructions as in Chambers preparing a conference or drafting pleadings.
I'm always happy to talk through a problem as well as preparing a particular document or appearing in court.  The law in our practice areas is constantly moving and outcomes are so fact-sensitive that every case needs a customised approach. You've got to be versatile.
Seeing a case from the Judge's point of view was the most valuable experience I gained from the Deepcut Inquest. The Coroner had to piece together evidence from over a hundred witnesses and over ninety lever-arch files of documents.  There were some great areas of difference between the experts and many directly disputed factual points. Ultimately whether a witness or an expert is more convincing than another one depends most of all on how they come across in court.  That's why the advocate's role in questioning them can be so powerful.
"The law in our practice areas is constantly moving and outcomes are so fact-sensitive that every case needs a customised approach. You've got to be versatile."
As a student I realised I had a liking for public speaking. Bizarre, I know: It's most people's worst nightmare, but I chose my career so I could get paid for doing it. But in the job you quickly realize that the best way to help a client isn't often about making a long speech whilst wearing a wig. Getting a result that keeps matters out of court can be just as satisfying as winning in front of a Judge.
I came to the bar via a History degree. I wrote my dissertation on Gandhi, who was once derided by Churchill as nothing more than a 'seditious Middle Temple lawyer'. As it happens, Gandhi was called to the bar at Inner Temple, but Churchill was never one for attention to detail. After all, he never trained as a lawyer.
further information
For further details of Jamie's practice please click on the links to the left or contact a member of the clerking or client service team.
Bar Council Membership No: 62689
Registered Name: James William Mathieson
VAT Registration No: 236 8419 86