Sebastian is instructed on behalf of the Derbyshire Healthcare NHS Foundation Trust in the widely reported inquest into the death of Sobhia Khan (March 2023).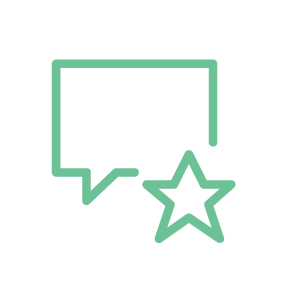 "Always very well prepared and thoughtful … he has an incredibly approachable and collaborative approach … he has a very good manner in Court – he's very forthright and forceful but charming.  He does a fantastic job for his clients."
Chambers & Partners 2020
Experience & expertise
Sebastian regularly advises in cases of high complexity and value. He has particular experience with complex medical cases, both in the arenas of civil law and coronial practice.
Sebastian is also a highly experienced employment law practitioner, having acted in many hundreds of employment tribunals over the course of his career, which started though undertaking cases for the Free Representation Unit more than 20 years ago.
cases & work of note
Examples of recent / ongoing cases (clinical negligence and coronial):
Acting on behalf of the Derbyshire NHS Trust at the inquest into the death of Sobhia Khan (ongoing March 2023);
Traylor v Kent and Medway NHS Social Care Partnership Trust [2022] EWHC 260 (QB), acted up to and at trial before Johnson J for the First Claimant (with Rachael Gourley), a psychiatric patient who was shot by police after he had stabbed his daughter during a psychotic episode.  The case ultimately failed, but the Claimant's legal arguments on the limits of Defendant's illegality / ex turpi causa defence, the principles concerning contribution, were all upheld and brought some clarity (obiter) to this developing area of law.  The case was fought against leading and junior counsel.
Acting on behalf of the London Air Ambulance at the Fishmongers' Hall terror attack inquest (April 2021); the London Bridge terror attack (2019) and the Westminster Bridge terror attack (2018), all before the Chief Coroner;
Acted in numerous complex clinical negligence claims achieving settlement at JSM and mediation (see clinical negligence profile for a selection of cases);
B v Barking, Havering and Redbridge University Hospitals NHS Trust [2021] 6 WLUK 227, acted on behalf of the Defendant trust in a successful application for summary judgment at interlocutory stage in a clinical negligence claim brought by a litigation in person whose experts ceased to be instructed by him.
Acted in the Article 2 inquest into the death of Hayley Smith, who died as a result of anorexia nervosa (February 2022).
Acted on behalf of the family in a complex high-profile month-long Article 2 inquest into the death of Averil Hart, a 19 year old suffering from Anorexia Nervosa (September / October 2020).
Acted on behalf of the family of a mother who suffered a hospital based infection and died shortly after giving birth at inquest (in 2019) and in the civil claim (in 2020).
Represented an NHS Trust in a high-value cerebral palsy case at trial on liability issues in February 2018 (without a leader).
Acting on behalf of a child who suffered brain injuries as a result of un-diagnosed meningitis (led by John De Bono KC).
Acted on behalf of a GP in a high-value fatal accidents act claim relating to allegedly negligent failure to refer a patient.  Case settled at round table meeting in January 2018.
Acted on behalf of an NHS Trust at trial on liability issues in a case concerning bowel perforation (February 2017).
Acted on behalf of an NHS Trust in a high-value birth injury case. Case pleaded at approximately £1m, settled at round table meeting October 2016.
Acted on behalf of an NHS Trust in a cerebral palsy case on quantum with pleaded capitalised value of over £12m, led by Angus Moon KC. Case settled at a settlement meeting June 2016.
Successfully represented the Claimant in a five-day clinical negligence trial under the FAA 1976 in which breach of duty and causation were in issue (Hussain v East Midlands Ambulance Service NHS Trust, before HHJ Godsmark KC, unreported, November 2015), succeeding on all issues.
Acted on behalf of Claimant in a case concerning negligently performed caecostomy, latterly led by David Balcombe KC. Case settled shortly before trial in May 2015.
Acted in the inquest into the death of RW (September / October 2016) for an AMHP who formed part of a mental health team assessing a man in custody accused of the attempted murder of two schoolboys.
Acted in the inquest into the death of CG (July 2015) for the bereaved parents following the antenatal death of their son. This was a high profile and complex case in which the Senior Coroner made a preventing future deaths report relating to the standard of training for student midwives at the Hospital concerned.
Acted in the Article 2 inquest into the death of EC (June / July 2015) for a family member in a highly complex case concerning the death of an anorexic 17 year old girl. The scope of the inquest encompassed the two years before Emma's tragic death.
Examples of recent / ongoing employment law cases:
In a case widely reported in the press, Seb acted on behalf of a Claimant bus driver with Asperger's Syndrome subjected to disability related harassment at work.  The claims included harassment on the grounds of disability, direct disability discrimination, and victimisation (post-employment actions of employer).  All claims advanced were upheld, and the Tribunal additionally made an award of aggravated damages and costs.  The final hearing took place in early 2023 in the Leeds Employment Tribunal.
Acted on behalf of a financial services employer in a discrimination claim, in which the Claimant's team sought to agree terms of settlement mid-way through Sebastian's cross-examination (November 2020);
Acting on behalf of a Police Commissioner in ongoing employment law proceedings (2021);
Acted in the Employment Appeal Tribunal for the appellant employer in a case concerning the contractual interpretation of a condition in a bonus scheme (UKEAT/0247/17/DA) before Eady J (February 2018).
Acting for a university employer in a substantial sex, race, victimisation and unfair dismissal claim in which the tribunal hearing lasted for two months.
Acting for the employer in a substantial race and religious discrimination claim, final hearing in mid- 2017.
Acted for Police in complex disability discrimination claim (final hearing April 2016).
Gaurilcikiene v Tesco Stores Ltd [2014] EWCA Civ 1213
Represented the employer in a case of alleged procedural irregularity in Court of Appeal, and at EAT.
Norman v EC Harris Solutions Ltd (UKEAT/0141/13/RN)
Represented the employer in an unfair dismissal and age discrimination case at EAT.
Howse v Royal Mail Group [2011] UKEAT/0156/11/DA
Represented the employer in an appeal relating to the exercise of discretion on setting aside default judgment (Rule 33 of the ET Rules of Procedure).
Royal Mail Group Ltd v Kelly UKEAT/0001/11/JOJ
Acted for employer in the EAT in a case concerning unfair dismissal and the (now repealed) s98A(2) ERA.
Mathews v Solus (London) Ltd [2011] All ER (D) 141
Represented the appellant employer in an appeal relating to the jurisdictional bar to presenting an unfair dismissal complaint.
Rushworth & ors v Leo Group International
Represented 11 claimants successfully in complex TUPE related dismissal cases in 2006 (award over £500k), and subsequently at the appeals in the EAT and the Court of Appeal in 2008.
recommendations
Sebastian has been consistently recommended by Chambers & Partners for his clinical negligence practice. Clients quoted by the directory describe him as, "precise, thorough, responsive and provides extremely good-quality legal advice."

Other recent directory comments include:
he provides pragmatic advice and always has helpful suggestions to take a case forward;
he is particularly good with clients;
Clients instruct him repeatedly as he is very supportive, and has vast knowledge and experience of inquests;
thoroughly prepared, even when given last-minute instructions;
excellent on his feet, adapts to rapidly changing circumstances in court, and adapts his advocacy to the situation;
gets to the nub of the matter swiftly;
he is conscientious and prepared to go the extra mile;
he's intelligent, thoughtful and excellent with clients. He will always go the extra mile on difficult cases and is superb at guiding experts;
he's very meticulous and his attention to detail is very good;
he puts clients and coroners at ease while drilling down to the relevant details quickly;
an accomplished advocate who demonstrates a broad knowledge of both the legal and medical aspects of clinical negligence claims;
compassionate, responsive and puts clinicians at ease;
always very well prepared and thoughtful;
he has an incredibly approachable and collaborative approach;
he has a very good manner in court;
he's very forthright and forceful but charming;
he does a fantastic job for his clients;
able to handle complex clinical issues in a timely and practical manner;
very concise, he is able to pull out the relevant parts of the case; and
really get to grips with the key points.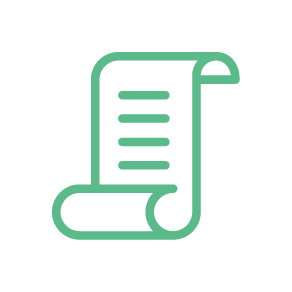 reflections
I was lucky during my first two months of pupillage.  I got to observe two substantial High Court clinical negligence trials which my supervisor was acting in.  That was quite an introduction, and doesn't happen often for a pupil.  I saw some of the finest advocates at the Bar at the top of their game, which left me with a clear idea of what to aim for in my own career.
The hardest part of my professional life is when I have to explain to bereaved parents why compensation for the negligently caused death of their child is so modest.
"Team work is very important."
I am happiest at work when everything "clicks".  This is the moment when everyone working on a case is in harmony with a shared goal, and we all know exactly what we have to do.  This requires hard work and preparation, but also the sharing of ideas and good communication.  Team work is very important.
The best piece of advice I have been given is to concentrate on being good at my job, and to let the rest take care of itself.  I find it helpful to focus on that in moments of self-doubt.
I have learned how important empathy is. We need to be able to understand our client's perspective, but also how the case looks from the other side of the fence. If you can't see the case through the prism of your opponent's eyes, it's much harder to present your case effectively.
publications
Knauer v Ministry of Justice: Briefing note on changes to FAA multipliers following Supreme Court Decision (published in AVMA newsletter in 2016).
education
Wimbledon College
Bristol University (BA Hons)
City University (CPE)
Inns of Court School of Law
appointments
Assistant Coroner in London South (Croydon), 2021.
Sebastian has been on the Advocate review panel since 2014.
Advocate mentor 2022.
Pupillage Supervisor since 2013.
Chair of Free Representation Unit 2000-2001.
Professional Memberships
privacy
Sebastian adopts and adheres to the provisions of his privacy notice which can be accessed here.
further information
For further details of Sebastian's practice please click on the links to the left or contact a member of the clerking or client service team.
Bar Council Membership No: 40897
Registered Name: Sebastian Hugh Joseph Naughton
VAT Registration No: 798 8882 24