Recipient of the Queen Mother Scholarship two years in a row: scholarship awarded by Middle Temple following interview. This award is "intended to assist outstanding candidates".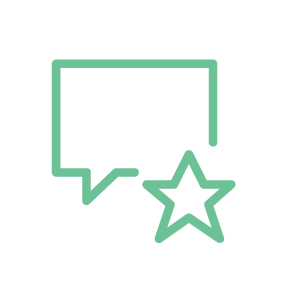 "She is superb … a very good advocate on her feet. Precise and measured in her approach, she is a go-to for complex work."
Chambers & Partners
experience & expertise
Briony specialises in a complementary range of practice areas including coronial law, clinical negligence, police,   public and regulatory law. She has built up a substantial mixed practice, with particular expertise in sensitive, long-running complex cases in all areas, but especially coronial and regulatory law.
Briony has represented a broad range of interested persons, including families as well as NHS Trusts, individual doctors, police forces and the IPCC at inquests. The inquests in which she is instructed frequently concern issues of neglect and unlawful killing. The vast majority of cases are lengthy complex inquests held in satisfaction of the investigative obligations pursuant to Art 2, including deaths in custody and deaths of detained patients. Briony also sits part time as an Assistant Coroner. Conducting her own cases, including complex jury cases as coroner, provides her with a unique insight not just into this area of law but into advocacy generally.
Often, but not exclusively, Briony's instructions in other areas grow from her inquest instructions with the client choosing to continue instruct Briony in related fatal accident act claims, regulatory proceedings and police civil claims. Coroners also choose to instruct Briony in related judicial review proceedings.
Briony's specialism in police law has seen her act for a significant number of UK police forces in a wide range of areas. Briony's experience includes civil claims under the Protection from Harassment Act, breach of the peace, assault and false imprisonment and judicial review proceedings.
Briony has also been retained by a number of Forces to appear on behalf of the Appropriate Authority to prosecute disciplinary charges involving issues of dishonesty, sexual harassment and victimisation / bullying.. She also has considerable experience of advising on evidence and disclosure and drafting charges.
Briony undertakes clinical negligence actions on behalf of both claimants and defendants. As well as expertise in inquest related type claims, Briony has particular experience in obstetric cases , psychiatric claims and claims under the Human Rights Act: arts 2, 3 and 8.
She is well known for her calm and reassuring manner when meeting clients in difficult and sensitive situations. She is recommended for her knowledge, sensitivity and tactical approach.
cases & work of note
To give the reader an overview of Briony's present practice here are some examples of her recent / current caseload in her areas of specialism. As these matters are on going and / or confidential in nature the case details are not detailed herein.
Clinical negligence & Healthcare
G v Ealing Hospital NHS Trust:
Failure to treat neonatal sepsis resulting in long-term disabilities. Split trial. Led at quantum stage due to magnitude of the award.
S v Brighton and Sussex University Hospitals NHS Trust: Successful in obtaining compensation in a still birth case. Alleged failures in community midwifery antenatal care.
H v Hommerton University Hospital NHS Trust: Successful in obtaining compensation in a delay in cancer diagnosis. Claimant sadly died during litigation.
S v East Sussex Hospitals NHS Trust:
Succeeding in obtaining compensation for both Claimants who were secondary victims suffering from nervous shock following the death of wife / mother following a head injury.
inquests & inquiries
JF:
JF, a middle-aged woman with no previous mental health history of any note, developed a sudden and significant mental health illness. After a short period of crisis care in the community JF attempted suicide on her youngest daughter's birthday by cutting her throat with a kitchen knife. Following life saving surgery JF agreed to voluntary admission and was placed under enhanced observations. JF was discharged just five days later having demanded her own discharge. The day after discharge JF took her own life. The post death investigation report failed to identify any criticisms of JF's care. Briony represented the family at the inquest. She established that there had been errors in the assessment and decision making process which led to early discharge. It was concluded that but for these errors JF would not have been discharged when she was.
DS:
The deceased died from cocaine toxicity after being detained as part of a pre-planned drugs operation. The car in which DS had been travelling prior to his detention was pursued by police.  Members of the public, some of whom were critical of what they had seen, witnessed the detention of the deceased. Briony minmised the public criticism, which were not borne out by the other evidence in the case, including the in car CCTV. The jury hearing the case made no criticism of the police involvement and returned a conclusion of misadventure and cocaine toxicity.
JR:
Inquest following a successful criminal prosecution for manslaughter arising out of the death of the deceased following an assault. The inquest examined whether individual failings by hospital staff contributed to the death. Briony represented the anaesthetic registrar who was, in part, responsible for the deceased's care in hospital. The coroner's expert was very critical of the anaesthetic care and there was a strong potential for an unlawful killing conclusion. Although left to them the jury declined to return a conclusion of unlawful killing.
Police
H v Chief Constable of Hertfordshire Police:
Defending claims in false imprisonment, wrongful arrest, assault and trespass to property.
B v Chief Constable of West Mercia: Defending allegations of breach of Art 5 ECHR.
M v City of London Police:
Defending allegations of discrimination arising out of crime management.
regulatory
Police Constable dismissed whose children had been removed from him by the family court.
Inspector dismissed for having defrauded a charity whilst on secondment.
Detective Constable dismissed for inappropriate contact with a female.
Police Sergeant dismissed for failing in his custody duties.
Detective Sergeant dismissed for inappropriate conduct in the work place.
Police Constable dismissed for blurring professional lines in her dealings with elderly ladies in neighborhood policing.
Police Constable dismissed for sexual assaults.
Public & administrative
R (on the application of KC) v A Coroner:
Responding to a section 13 claim alleging procedural irregularity and insufficiency of inquiry.
R (on the application of B) v A Coroner:
Defending a claim for judicial review alleging procedural irregularity and insufficiency of inquiry
R (on the application of SS) v. (1) The Chief Constable of Humberside Police and (2) The Crown Prosecution Service:
Successfully resisted a challenge to the police's decision to charge rather than warn or reprimand a juvenile pursuant to the final warning scheme.
recommendations
Briony is consistently recommended by the legal directories
Clients cited by the directories note "an amazing advocate, she is fiercely intelligent and gets right to the heart of the case." (Chambers & Partners)
Other recommendations mention:
"She has an ability to deal with tricky issues with a good level of sensitivity." (Chambers & Partners)
"A fantastic and robust advocate." (Chambers & Partners)
"Outstanding inquest advocate … An all-round and first-class inquests barrister." (The Legal 500)
"She is superb at inquests and a very good advocate on her feet. Precise and measured in her approach, she is a go-to for complex work." (Chambers & Partners)
"She is an incredibly experienced barrister who has a calm, authoritative and quite judicial manner". (Chambers & Partners)
"Knows the law very well, is methodical and cuts to the chase. In respect of inquest work, she is just excellent – she instils confidence and has excellent advocacy." (The Legal 500);
"She has an unbelievable sense of gravitas and knows how to steer the hearing. She's incredibly knowledgeable, sharp as a tack, and the coroner looked to her for guidance throughout." (Chambers & Partners);
"She is excellent for inquests and incredibly straightforward and honest. Clients have been really impressed with her." (Chambers & Partners);
"You can really trust her. She's very affable, very focused and very precise. She is fantastic on her feet and is an incredible advocate, who brings gravitas and knowledge to the case." (Chambers & Partners);
"She is extremely well prepared and has a punchy style in court" (Chambers & Partners);
"If you have a battle to fight, you would be in safe hands with her." (Chambers & Partners);
"Calm, measured, extremely knowledgeable and tactically very astute" (professional client);
"Demonstrates great skill" (professional client);
"Provides outstanding support" (professional client);
"Provides legal advice in a very common sense and accessible way" (professional client);
"Is always very well prepared, and doesn't miss anything at all." (Chambers & Partners);
"Shows good judgement – she is forthright, but knows when to hang back" (Chambers & Partners);
"Tremendous asset to any team" (Chambers & Partners);
"Measured advocate who knows which points to take" (The Legal 500);
"Approaches difficult sets of circumstances with a lot of clarity" (The Legal 500);
"Has a rapidly growing reputation. Both "approachable and personable" she is known for having very good client care skills" (Chambers & Partners);
"Appears to inspire confidence in coroners and judges" (The Legal 500); 
"Pro-active in her approach" (professional client); and
"Substantial knowledge of inquests law and very approachable." (Chambers & Partners)
Queen Mother Scholar two years in a row (1998 and 1999): scholarship awarded by Middle Temple following interview. This award is "intended to assist outstanding  candidates".
Blackstone's Entrance Exhibitioner: awarded by Middle Temple following interview to cover admission and call fees to the Bar. Only 50 such awards are awarded annually.
Chrystal Macmillan Prize winner: awarded by Middle Temple following completion of the Bar Vocational Course, awarded for overall place gained following the Bar Vocational Course Results.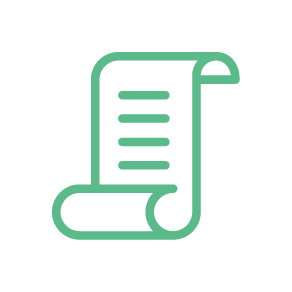 Reflections
It has been a great privilege to work in the fields in which I specialise over the past decade and a half. Particularly in the coronial field where I never cease to be inspired by the enormous dignity with which families manage their grief, and the quiet respect with which many individuals and public bodies approach the process.
A career at the bar can be challenging, particularly with a sizeable young family. I have been gifted with working within supportive teams in all the cases I have undertaken. I aim to be always contactable, albeit on occasion I may be mobile and multitasking. I often find however, so too are my clients! Communication is key and I am frequently in contact with clients, even if very briefly, just to update them on progress.
"I prepare with great care and enjoy the forensic nature of questioning to achieve my client's aims. I tend not to give up without a fight!"
I deliberately choose the word team in this reflection as the areas in which I practice are highly specialised. My work is made more fulfilling as I glean much from my professional client. This combination of skills and expertise provides the perfect service to the lay client. I genuinely relish the discussions – sometimes lively – that I have with my professional clients examining the different angles of the case in hand. I am assured that this approach really does result in the best outcome for the lay client.
With every new instruction I aim to understand what the client – lay or professional – is really trying to achieve in the process: answers, appropriate monetary compensation, a pithy breakdown of the law, sound practical or tactical advice, a sounding board or a sympathetic approach to break bad news. My overlapping areas of specialism including litigation, regulatory, coronial and public law, gives me a good insight into the 'bigger picture'.
I would not do this job were it not for the advocacy. Am I a good advocate? That is not for me to say, rather for the client to judge. All I can say is, I prepare with great care and enjoy the forensic nature of questioning to achieve my client's aims. I tend not to give up without a fight!
publications
Inquest Law Reports
Bridget Dolan KC and Briony Ballard
UK Inquest Law Blog
Co-editor with Bridget Dolan KC
appointments
Assistant Coroner Inner London (South)
seminars / lectures
Briony is regularly invited by large legal training organisations, CCGs and solicitors to provide seminars, both to professional and lay clients. She genuinely enjoys training and makes it her aim to provide informative sessions which are interactive and fun… as they can be!
privacy
Briony adopts and adheres to the provisions of the privacy notice which can be accessed here.
further information
For further details of Briony's practice please click on the links to the left or contact a member of the clerking or client service team.
Bar Council Membership No: 42214
Registered Name: Briony Elizabeth Ballard
VAT Registration No: 802759526