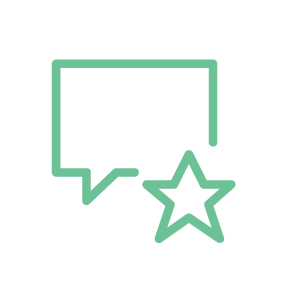 "An excellent advocate, with a beautiful courtroom manner – he is totally unflappable."
Chambers & Partners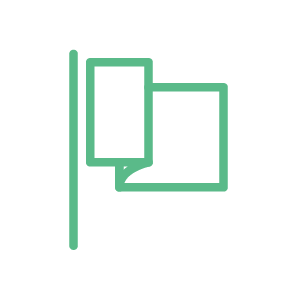 Paul Spencer represented the 2 Trusts (Acute and Psychiatric) in the Gaia Pope-Sutherland Inquest. Read the article here .
experience & expertise
Paul is a regulatory specialist who regularly represents NHS Trusts, Independent hospitals, Care home providers, GP and Dental practices, Registered Managers, healthcare professionals and others.
Paul has acted for Core participants in most of the key inquiries over the last 10 years. He led the legal team at Public Health England at the Mid Staffs Inquiry and represented clients at the Deepcut and Hillsborough inquests. He advises clients who face investigation by regulatory bodies, the Police, and those required to give evidence to investigatory organisations and Select Committees of the House of Commons. He has chaired independent investigations for NHS Trusts including those considering whether the Chair and CE have complied with Regulation 5 of the 2014 Regulations.
Over the years he has advised and acted for the healthcare regulator and predecessor organisations (the CQC, CSCI, HCC and NCSC) and has a rare insight into the types of enforcement action that organisations and individuals face. Paul regularly advises clients facing CQC written PACE questions and related criminal enforcement action. He represents clients who face CQC or Police interview under caution at police stations or other venues and is able to give pragmatic advice to those who face enforcement action and possible charge.
Paul has acted for all of the providers in the leading CQC prosecutions to date including the Regulators prosecution of Southern Health (the first prosecution of an NHS trust), East Kent (the death of a baby and injuries caused to the child's mother) and most recently the 2 sepsis deaths at Dudley. He acted for the defendant in CQC's first prosecution of a Local Authority following a fall and subsequent fatality in one of their care homes. Paul has represented a number of Independent sector providers who have been prosecuted where residents have suffered falls, burns, choking incidents, falls from a sling, poorly managed fire incidents, broken window restrictors and where a resident has attacked a fellow resident where it is said that the risk was not managed.
He advises and drafts representations following receipt of Notices of Proposal and thereafter settles grounds of appeal to the First Tier Tribunal. He works with Solicitors, in-house Legal Teams and experts to bring about the best outcomes in criminal enforcement cases as well as FTT emergency or slow cancellation appeal cases.
He is approved by the BSB as a police station advisor and regularly advises clients who face interviews under caution and prosecution under the Health & Safety at Work Act, the Regulatory Reform (Fire Safety) Order 2005, the Health & Social Care Act and the Criminal Justice & Courts Act 2015 ("CJ&CA 2015"). Over the last 25 years he has acted for clients in the Magistrates & Crown Court. Since 2015, prosecutions are now summary only and heard by a District Judge who has unlimited financial sentencing powers. He has an extensive background in criminal law.
Paul has acted in numerous Coroners inquiries and Art 2 investigations. He frequently acts for large organisations and NHS Trusts who have significant numbers of staff who have been summonsed to give evidence in court. He has an insight into the stress and strain that clients and their staff face in the run-up to court hearings and also advises those required to give preventing future death reports (Regulation 28) to the Coroner. Past inquiries include those concerning secure settings, hospitals, schools (following the death of a pupil who was allegedly bullied), care and nursing homes, railway tracks, police stations and barracks. He has acted for many consultants, GP's and heads of prison healthcare who have been separately represented where it is believed there may be a potential conflict with their employers.
Past caseload
Representing the HPA/Public Health England at the Mid Staffs Inquiry.
Appearing for a Core Participant at the Hillsborough inquiry.
Representing the barrack GP and head of healthcare at the Deepcut Inquiry x 2.
Challenging critical CQC inspection reports and seeking injunctive relief in the High Court.
A large number of substantive appeals before the First Tier Tribunal (Health & Social Care), including appeals for Care Homes, GP and Dental practices and a large healthcare providers of facing the imposition of conditions or cancellation of registration.
Numerous Coroner's inquiries, predominantly where Art 2 is engaged.
Representing home and deputy manager investigated by Hampshire Police for allegations of wilful neglect under Criminal Justice & Courts Act 2015.
Acting for a dental practice who were prosecuted for running an unregistered service.
Lead a team of two investigating a potential breach of Regulation 5 where questions were being raised in the HoC's and by the Health Select Committee about the appointment process and appointee.
Led a team of 2 investigating issues highlighted by a Panorama broadcast documentary.
Advising one of England's largest termination services after one of its independent consultants offered a sex selection termination to an undercover journalist. Liaising with the Department of Health and CQC about the imposition of registration conditions so as to permit the service to 'carry on' providing services.
Advising and acting for Castlebeck after BBC's Panorama broadcast its footage of events at Winterbourne View.
Represented Norma Ndbele who covertly filmed extremely poor care practice at Ealing hospital for Channel 4's award winning Dispatches programme. After the broadcast film, Ealing hospital complained to the NMC about Nurse Ndbele for, amongst other things, not getting patient consent to film. After an extensive NMC hearing Nurse Ndbele retained her registration.
publications & seminars
Co-author of Oxford University Press' Guide to the Care Standards Act 2000
Contributor to Bullen & Leake & Jacob's Precedents of Pleadings
Contributor to Sweet & Maxwell's Commercial Judicial Review
Paul regularly provides healthcare articles and frequently presents seminars to clients and others.
recommendations
Paul is featured in both of the leading legal directories, with recommendations for both his expertise in professional discipline and Inquests and Inquiries.
Solicitors who spoke to Chambers & Partners described, "an excellent advocate, with a beautiful courtroom manner – he is totally unflappable."
Other recent directory editorial has included the following:
Paul's expertise is unquestionable;
his analytical approach and attention to detail are unsurpassed;
his calm and reassuring manner with clients and witnesses is always welcomed;
extremely knowledgeable, responsive, diligent, conscientious and personable;
he is very easy to contact and has very good client skills;
he's a very user-friendly barrister who is approachable and hard-working;
an excellent advocate with a robust approach to cases that achieves results;
he's very clear, thorough and good at understanding things from a client's point of view;
in court he is a fabulous advocate;
extremely client-friendly and a good advocate;
he's able to convey his legal knowledge without frightening the client with an avalanche of information;
Paul is great;
a really safe pair of hands and very sharp;
he's unbelievably good with the jury and is a go-to for state bodies in trouble;
he has great judgment, is tactically very sound and handles complex matters well;
Paul Spencer is charming with clients, opponents, coroners and judges alike;
highly knowledgeable and great team player;
fantastically approachable and responsive;
he's very good at presenting the humane side of organisations in very difficult cases;
particularly skilled at dealing with corporate clients;
he is conscientious and analytical;
clients love him;
one of the best barristers in the field for his expertise and fantastic advocacy skills in regulatory and employment-related professional disciplinary matters;
he's calm under fire and nothing takes him by surprise, which is very reassuring for his clients;
great knowledge of these areas of work and has a great court room style that tribunals appreciate;
a very considered and impressive advocate;
he has represented a range of public and independent organisations in inquiries at the highest levels of public scrutiny;
a specialist in healthcare law;
very much a teamplayer who makes everyone involved in a case feel part of the team;
resilient and extremely hardworking individual;
he's extremely proactive and approachable and will come back very quickly with a strategy for moving forward;
he is a trusted and valued adviser and advocate;
excellent knowledge of inquest law and a good opponent;
a very reassuring barrister and a cool customer;
nothing takes him by surprise;
reflective and extremely hard-working advocate; and
he really fights his corner but always with real charm.
Privacy
Paul adopts and adheres to the provisions of the privacy notice which can be accessed here.
further information
For further details of Paul's practice please click on the links to the left or contact a member of the clerking or client service team.
Bar Council Membership No: 23742
Registered Name: Paul Anthony Spencer
VAT Registration No: 577823691