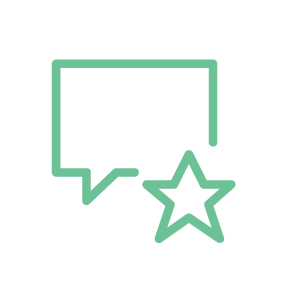 "A highly intelligent, considerate and astute barrister. His knowledge, experience and ability to tackle and explain complex issues with ease is invaluable."
The Legal 500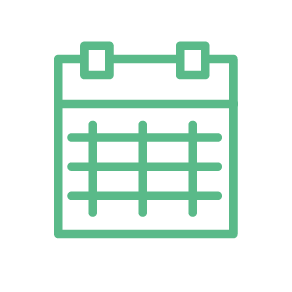 John is speaking at the MASIC conference on Consent During Childbirth Post-Montgomery on 28th November 2019 and regularly writes on this issue in medical journals.
Experience & Expertise
John is primarily a clinical negligence specialist and is in demand for both claimants and defendants.
John has a special interest in cerebral palsy as well as being instructed in many other cases involving acquired brain injury in children and adults, spinal cord injury, brachial plexus injury, amputations and Fatal Accident Act cases, particularly those involving large dependency claims.
There is a large crossover between clinical negligence and other personal injury claims and John is regularly instructed in seven figure PI claims including those arising out of road traffic accidents and accidents at work.
Cases and work of note
John is a 'go to' counsel for cases involving complex medical evidence. He is particularly good at working with experts to identify the key issues in a case and present the medicine clearly.
John is strong on the law. He is adept at analysing causation and has had some notable successes in cases where the claimant would have suffered some injury anyway but where there has been a material contribution to the outcome from the breach of duty.  Most recently in CNZ v Bath for the successful claimant he persuaded the court that in an acute profound hypoxic ischaemic injury 'every minute counts' and a claimant is entitled to damages in respect of the whole of her injury even if she would have suffered some injury in any event.
John acts in many obstetric cases arising out of Montgomery. He is a strong advocate of the importance of consent and of patients being given all the options.  This has led to success in cerebral palsy cases, including where consent should have been sought on the labour ward, and many elective spinal surgery cases.
John has a particular interest in nervous shock having lectured and written widely on this issue.
interest in nervous shock having lectured and written widely on this issue. He represents both claimants and defendants in difficult nervous shock cases where the limits of the Alcock approach are still being tested in the light of Taylor v Novo – in particular in cases where there is a material gap between the date of breach of duty and subsequent injury to the primary victim.
John's current caseload includes:
Cerebral palsy
Acquired brain injury, including injury following surgery and anaesthetic accidents;
Spinal cord injury;
Meningitis and overwhelming sepsis;
Brachial plexus injuries at birth;
Delayed diagnosis of cancer;
Psychiatric injury, including suicide following negligent treatment;
Cauda equina syndrome;
Loss of sight;
Amputations;
Other catastrophic and life-changing injuries.
Recommendations
John is consistently ranked by the legal directories as a leading silk in clinical negligence.  He also won the Clinical Negligence Silk of the Year Award at The Legal 500 UK Bar Awards 2023.
A recent edition of The Legal 500 comments that "it is rare to have the opportunity to work with such a talented and outstanding advocate," while noting also that, "his commercial awareness assists in the management and running of cases." 
Other recent directory editorial has included the following:
he is creative in his thinking;
John is excellent in every possible way;
extremely good with clients and sensitive to their needs;
a rising star due to his affability, intelligence and exceptional grasp of all the issues in a case;
his client skills, ability to draw the experts to the key points and negotiating skills make him a standout QC;
impresses with his empathy as a person as well as with his legal acumen;
first rate, responsive and a brilliant advocate;
a "go to" leader in complex clinical negligence claims;
he is concise and definite with his advice, extremely good with clients and sensitive to their needs;
an incisive and authoritative barrister who gets directly to the heart of an issue;
fantastic interpersonal skills;
clients love him, he is very approachable and always gets to the nub of a case;
he is one of the best QCs operating in this field;
always insightful and considerate in managing often difficult issues;
he's very approachable, great at tactics and skilled in round table meetings and settlement negotiations;
John is excellent in every possible way;
very knowledgeable and he fills his clients with such confidence;
a brilliant strategic barrister;
one of the best advocates I have seen and a brilliant tactician;
brilliant with clients;
a very impressive advocate;
John's advocacy and negotiation skills are excellent;
I could not praise him highly enough;
he's fantastic with clients and works well as a team;
one of the cleverest barristers I've ever met on causation;
some impressive successes at trial;
an astute tactician who inspires confidence in clients;
has a no-nonsense style, is approachable and tells it like it is;
has a great way of looking at a case from a different angle;
he's very smart and very tactically focused;
his attention to detail is outstanding;
he has great judgement for difficult calls in a case;
a fantastic advocate;
a dream to work with;
he's incredibly passionate and very persuasive;
highly rated for the combination of his strong intellect and his approachable nature;
an incredibly gutsy fighter and a great strategist;
his cross-examination is ruthless and meticulous;
a great tactician, who's committed and knowledgeable;
can easily carve his way through the most complex issues;
with him you really feel like you are working in a partnership; and
if you could bottle what he's got, you would never need another barrister.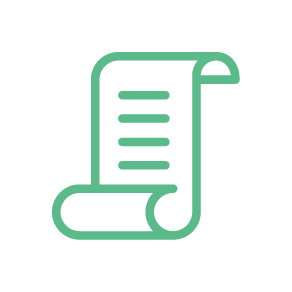 Reflections
I love the immense variety between cases and meeting such a huge number of different people: clients, witnesses, experts, solicitors, barristers. Clinical negligence lawyers are permitted to share other people's deepest worries and most personal tragedies. It is not just about winning cases, it is often more about helping to find answers and understanding what has happened to clients or those they care about most. We are also privileged to work with some of the brightest medical minds and best expert witnesses in the country and to learn new things every day.
Knowing the law is important, but it is far more important to identify the core of a case and then work as a team to achieve the best possible outcome. I am a strong advocate and where cases do not settle I relish the opportunity to cross-examine experts in court. I have always received excellent feedback from my lay clients.
"It is not just about winning cases, it is often more about helping to find answers."
The more difficult a case the more important it is for everyone to be pulling in the same direction. I encourage every solicitor I work with to phone or email me regularly as a case progresses. I am not one for sitting and waiting for formal instructions with a pretty pink ribbon.
I aim to make a difference in every case. Sometimes that might mean achieving a slightly better settlement but in others it might be the difference between winning and losing. Sometimes cases look impossible on breach or causation but by looking at the evidence differently the prospects can be turned on their head. At trial the margins between winning and losing can be very fine, the very best advocacy can make the difference.
If we haven't worked together before then please do ring or email me to discuss any case, big or small. I understand that not everyone is right for every case and there are different ways of working but let's give it a go.
Academic
John has a First in Philosophy and Theology from Oriel College, Oxford, graduating in 1993. He took a Law Conversion Course at De Montfort University where he was placed first in his year in 1994. He read for the Bar Finals at the ICSL in London and won a scholarship from Gray's Inn.
Seminars/ lectures
John enjoys lecturing and contributing to seminars. In 2007 he set up the annual Serjeants' Inn & Oxford Neurosurgery Medical Law Conference for clinical negligence enthusiasts which restarted in 2023 after a Covid break.
John works with various charities working to widen access to universities and the Bar.  He takes a keen interest in mentoring junior barristers.
OTHER INTERESTS
John travels frequently to Sri Lanka where his wife, Caroline, runs a charity for young care leavers. Read more about the charity here.
Privacy
John adopts and adheres to the provisions of his privacy notice which can be accessed here.
further information
For further details of John's practice please click on the links to the left or contact a member of the clerking or client service team.
Bar Council Membership No: 33629
Registered Name: John Hugh de Bono
VAT Registration No: 673386406