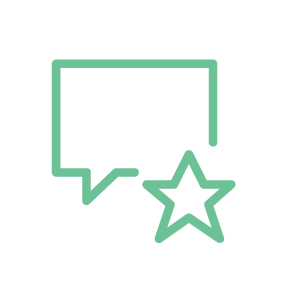 'A tough negotiator, who is excellent with lay clients [with] an impeccable court manner'
The Legal 500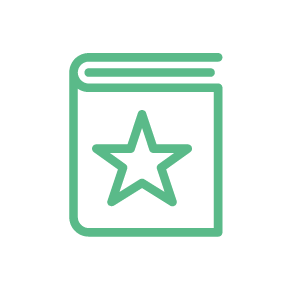 'Who can consent to a deprivation of liberty for children and young persons? – a practical guide'
Expertise & Experience
Emma has considerable experience in constitutional law and whilst studying for her Commercial Law Masters, worked as a legal advisor for the Welsh Government within the (then) Office of the Counsel General. Her role included drafting and amending statutory instruments, statute commencement orders and undertaking parliamentary bill research.
In practice, Emma is recognised as a leading junior in Public and Administrative Law and the Court of Protection. Emma has also recently been appointed by the Attorney General as a Special Advocate which will involve cases of national security.
Emma is frequently instructed in complex and unusual cases for and against public bodies and regularly advises on an urgent basis due to the issues involved. As Emma appears in cases in both England and Wales, she is able to comprehensively advise upon the evolving variances in the legal frameworks, and any cross-border issues in the fields of health and social care and education.
In the Court of Protection, Emma advises on all aspects of health and welfare and property and affairs and is highly experienced in applications involving deprivations of liberty (including advising and obtaining damages and/or other relief) and is regularly instructed on a consortium basis by collective local authorities regarding how lawful authorisation should be sought for children and adults. In addition to regularly lecturing on this topic to supervisory bodies and managing authorities, Emma also provides training for health and social care practitioners.
With regards to Public and Administrative law, Emma frequently advises and acts for and against public bodies in judicial review claims in the fields of health and social care, mental health and education (which regularly involve human rights issues), secretary of state determinations in respect of ordinary residence and funding disputes between public bodies. Emma also has experience of acting as independent author in serious case reviews (involving multi-agencies) and advising in relation to adult and child practice reviews and has provided advice on a local and national level.
With regards to education, Emma is instructed by Local Authorities, Governors, Headteachers, the Welsh Government, Charities, and parents in special educational needs disputes, discrimination claims (on the grounds of disability, race, and religious belief), school admission appeals (including legally advising the panel) and school exclusions in England and Wales. Emma also advises upon education outside school, school attendance, school organisation, school governance and finance, school closures, school staffing and school transport.
With regards to inquests and inquiries, Emma is experienced in representing parties in Article 2 inquests; particularly in cases where the mental capacity and mental health of the deceased was in question prior to their death and where criticism is raised against Local Authorities regarding their duties to children and vulnerable adults.
Emma is acknowledged for her meticulous approach to cases, her ability to present complex legal arguments in a straight forward manner, and is highly regarded as a tenacious advocate who is exceptional with both professional and lay clients; particularly in sensitive and difficult cases.
Emma's Court of Protection practice is complemented by her public law practice in the fields of healthcare, mental health, education and community care.
Her experience includes disputes over capacity (including fluctuating capacity), health and welfare applications involving decisions about residence, care/ treatment, contact, sexual relations, contraception, marriage, and serious medical treatment; including anorexia nervosa, breast cancer, decisions regarding obstetric care and the withdrawal of clinically assisted nutrition and hydration. Emma also has experience of cases brought under the inherent jurisdiction of the High Court regarding children and the withdrawal of life sustaining treatment.
Emma is also regularly instructed in property and affairs disputes which include retrospective capacity issues, statutory wills, authority for 'gifting', and the appointment and removal of deputies and attorneys which include multi million pound estates and international issues including whether the court should exercise its functions in relation to property in England and Wales under  schedule 3 of the MCA 2005.
Many of Emma's cases involve fact finding hearings. In health and welfare applications, this includes findings regarding physical, sexual and emotional abuse and in property and affairs where voluminous and complex accounting information requires consideration by the court. Emma also advises in civil claims where there are issues regarding the capacity of a person to enter contractual relationships (primarily regarding disposition of property).
Emma is highly experienced in applications involving deprivations of liberty (including advising and obtaining damages and/or other relief for breach of Article 5, 8 and 6 ECHR) and is regularly instructed on a consortium basis by collective Local Authorities regarding how lawful authorisation should be sought for children and adults.
In addition to regularly lecturing on this topic to supervisory bodies and managing authorities, Emma also provides training for BIA's, social workers, psychiatrists, psychologists, speech and language therapists, occupational therapists and general practitioners.
Cases & Work of Note
Hounslow Clinical Commissioning Group v RW & Ors [2019] EWCOP12 Hayden J
Instructed by the Official Solicitor on behalf of RW in an application relating to RW's palliative care plan. Such issues had been considered by Mrs Justice Parker and the Court of Appeal where it had been determined (and upheld) that it was not in RW's best interests to continue to receive CANH via a naso-gastric tube, but that he should receive end of life care at home. The CCG applied to court due to concerns regarding the management of RW's condition at home. This included the unusual circumstance of RW's necrotic leg (which self-detached), and the fact that RW had survived 10 months following the original decision. The court held that although RW would have wished to die at home, that his son, PT, would continue to give him food and water which presented a real risk of asphyxiation and that RW required pain relief which was not accepted by PT. Mr Justice Hayden endorsed the CCG's plan, as supported by the Official Solicitor, for RW to die peacefully either in hospital or a hospice. Please see here for the Judgment and here for media coverage.
Northampton General Hospital NHS Trust v DD & St Andrews Hospital [2019] Williams J (interim) and Knowles J (final)
Instructed by St Andrews Hospital in an application relating to serious medical treatment including the continued withdrawal of CANH. DD had required repeated admissions to NGH as a consequence of pulling out her PEG tube which necessitated IV fluids under restraint and for the PEG to be resited under general anaesthesia. There was evidence that DD wanted her PEG tube to remain in place and that she was able to sing and enjoyed listening to music. That had to balanced with her overall poor quality of life and prognosis and the view of her carers and family. Orders made. Please see here for media coverage.
Cardiff & Vale University Health Board  v MW [2019] Mostyn J
Instructed by the Health Board in an application relating to serious medical treatment in the form of cataract surgery, vitrectomy and endolaser treatment of the retina under general anaesthetic in an attempt to control diabetic retinopathy to save MW's sight. MW  had a diagnosis of chronic delusional disorder (that she was pregnant) and diabetes. A manifestation of her delusion was that medication to treat her diabetes would harm her unborn child and she refused to take it. A further complication was that MW did not speak English. The case also required consideration of the overlap between the MCA 2005 and the MHA 1983. Orders made.
R (on the application of HE) v Abertawe Bro Morgannwg University Health Board [2019] Lambert J (case management)
Instructed by the Health Board to defend an application for judicial review of its commissioning decision to provide care at home via the defendant's core community nursing service. HE has a diagnosis of hypermobile ehlers danlos syndrome, postural orthostatus tachycardia syndrome and possible mast cell activation disease. She is eligible for CHC funding due to her primary health need and it was claimed that the defendant had (inter alia) acted unlawfully in failing to meet her assessed needs having regard to the extent of the care proposed. Following negotiation, HE withdrew the claim prior to the substantive hearing.
M v ABM University Health Board [2018] UKUT 120 (AAC) (UTJ Mitchell)
Successful appeal on behalf of a patient detained for treatment pursuant to s.3 of the Mental Health Act 1983 on a point of law regarding an order made under rule 17 of The Mental Health Review Tribunal for Wales Rules 2008 prohibiting the disclosure of any document relating to the administration of covert medication to the patient. The case provides guidance for Mental Health Tribunal cases in covert medication disclosure disputes involving patients without the capacity to appoint a representative. Please see here for the decision. Click here to read Sophia Roper's blog post on this case.
SS (by her litigation friend, JC) v NHS Leeds CCG and A Care Home [2018] EWCOP 40, Newton J 
Instructed by the CCG in an application relating to serious medical treatment in the form of the withdrawal of CANH. SS became ill during pregnancy and following an emergency caesarean section suffered a cardiac arrest and sustained severe hypoxic brain damage. She was left unconscious and unresponsive and subsequent SMART assessments concluded that she was in a permanent vegetative state despite reports of her laughing, crying and smiling. Cultural and religious issues, the consultation process with family members outside the jurisdiction and the repatriation of a body required consideration in addition to complex medical issues. Orders made. Please see here for the Judgment.
The Public Guardian v Imre Stalter [2018] EWCOP 27 Williams J
Instructed by the Public Guardian in an application for an order for the committal of the respondent to prison for contempt of court due to breaches of a transparency order by disclosing confidential information about 'P' arising from an earlier application made pursuant to section 22(4)(b) of the MCA 2005. The court made 25 findings of contempt. On the basis that the respondent confirmed that he would now abide by the transparency order, the court held that the purpose of the committal had been achieved. Please see here for the Judgment.
Birmingham Women's and Children's NHS Foundation Trust v Miss S and Mr H (Re Child A) [2018], Hayden J
Instructed by the Trust in an application under the inherent jurisdiction of the High Court and for a Specific Issue Order under section 8 Children Act 1989 for treatment limiting orders in respect of Child A. Child A was gravely ill with severe progressive lung disease with secondary pulmonary hypertension and associated progressive brain injury due to an extremely rare mutation in the ACTA 2 gene. Oral evidence included that of the consultant paediatric intensivist. The religious beliefs of the family also required consideration. Orders made that ventilator support and/or CANH be withdrawn and palliative care only to be provided. Please see here for media coverage.
DS (by his litigation friend, the London Borough of Brent) v MH [2018]
Instructed to advise the claimant ('DS') by his P & A deputy, the London Borough of Brent, regarding a number of complex matters arising from a Will purportedly executed by DS appointing the defendant as sole executor and beneficiary of his estate. DS is paraplegic and has diagnoses of cerebral encephalomalacia and dementia. Multi-faceted case where advice was required as to (i) revocation of the Will on the grounds of undue influence (ii) invalidity due to DS lacking capacity at the date of execution (iii) revocation due to findings made (in parallel chancery proceedings) regarding the defendant. Case ongoing.
Leeds Teaching Hospital NHS Trust v IS and SH & YH(A child acting by his Children's Guardian)[2018], Russell J 
Instructed by the Trust in an application regarding baby YH under the inherent jurisdiction of the High Court for orders that it was lawful and in YHs' best interests not to be intubated, mechanically ventilated, treated with any form of resuscitation and to receive palliative care only. Orders made. Sophia Roper represented the Trust at the final hearing.
Imperial College Health NHS Trust and West London Mental Health Trust v CW (by her litigation friend, the Official Solicitor) [2018] Parker J
Instructed by the Official Solicitor on behalf of CW in an application relating to serious medical treatment in the form of  obstetric care (Caesarean section). CW had a diagnosis of schizophrenia, emotionally unstable personality disorder and was 39 weeks pregnant. Oral evidence was heard from the consultant psychiatrist and consultant obstetrician regarding CW's capacity to make decisions regarding her labour and delivery, and why a decision to compel CW to undergo surgery (who would otherwise wish to have a natural birth) was the least restrictive and in CW's best interests due to the serious interference with her human rights.
LM v JDE (by his litigation friend, the Official Solicitor) [2018], Francis J 
Instructed by the Official Solicitor on behalf of JDE for the case management of an application brought by JDE's P & A deputy for declarations as to whether JDE had, or lacked the capacity to make the decision to marry, make a Will and enter into an ante-nuptial agreement. JDE had a number of disabilities, including an ABI  as a consequence of being poisoned with insulin when a child. Case management addressed the necessity of expert capacity evidence, but also for the expert to address whether JDE should be informed of the extent of his multi-million compensation award.
Recommendations
Both leading directories recommend Emma as a junior for public & administrative law and Court of Protection work. Recent editorial includes the following:
a very knowledgeable and experienced Court of Protection practitioner;
an excellent advocate;
her advocacy is excellent;
she has a great ability to cut through complex issues to achieve the best outcome for her clients;
clear and helpful advice provided at all times;
great technical skills in terms of written legal advice and orders;
very practical and tactical advice;
very dedicated, so she knows the papers inside out;
she's very well organised;
a tough negotiator;
committed and pragmatic;
excellent with lay clients;
user-friendly and supportive;
an impeccable court manner;
very prompt to respond to any questions;
adept in acting for and against local authorities;
her popularity as a practitioner is evidenced by the large proportion of work she receives as a result of repeat instruction;
very able, hard-working and bright; and
developing a formidable reputation at the Court of Protection.
Publications
Clarke Hall & Morrison on Children
Co-author of the chapter 'Mental Health and Children' (General Editor, Mr Justice MacDonald)
Articles
'Fluctuating capacity and how to address future uncertainties of care planning in a section 21A appeal' (31 January 2018) (The Lawyer, Local Government Lawyer and Public Law Today)
'Who can consent to a deprivation of liberty for children and young persons? – a practical guide' (23 February 2018) (used in practitioner training sessions, including 360 Degrees Training Ltd)
Emma has reported on the following cases which have been published by Community Care Inform:
(1)  Kings College Hospital NHS Trust v C & Anor [2015] EWCOP 80
(2)  Wye Valley NHS Trust v B [2015] EWCOP 60
(3)  An NHS Trust v CS (by her litigation friend, the Official Solicitor) [2016] EWCOP 10
(4)  North Yorkshire County Council & A Clinical Commissioning Group v MAG & Ors [2016] EWCOP 5
(5)  Staffordshire County Council v SRK & Another [2016] EWCOP 27
Seminars
12 October 2017: 'Life and death and public funding', Young Legal Aid Lawyers
8 November 2017: In association with Lanyon Bowdler Solicitors. "Law and Guidance: EHC Assessments and Plans" (for parents and health care professionals) at the Robert Jones and Agnes Hunt Orthopaedic Hospital
29 January 2018: Cardiff City Council and the Vale of Glamorgan Council: DoLs Training for health and social care professionals (psychiatrists, psychologists, occupational therapists, general practitioners, BIA's, social workers, RPR's, and IMCA's)
13 March 2018: Hugh James Solicitors, Brain Injury Conference. "Deprivation of Liberty: A Practical Guide & 5 Cases you can't live without". For all healthcare professionals working with individuals with brain injuries and their families, including service providers, clinicians, social workers, occupational therapists, physiotherapists, case managers and charity workers
21st May 2018: Update, Practice & Procedure, CoPPA Cymru launch event
Cardiff City Council and the Vale of Glamorgan Council: for Health and Social Care Practitioners 'Deprivation of Liberty: a Practical Guide' (16 April 2018, 30 April 2018)
Ceredigion County Council training: 'Well-being, the Court of Protection and everything in between' (9 July 2018)
Appointments
Attorney General Panel of Special Advocates (2017)
LexisNexis expert panel (2017) to provide advice in the areas of Public Law, Adult Social Services/Community Care and the Court of Protection
Panel of Legislative Draftsmen to the National Assembly for Wales (2008)
Welsh Government Junior Barrister (Public Law Scheme)
Awards
Bedingfield Scholar (Gray's Inn)
Qualifications
LL.B (Hons) Law and Sociology, 2.1, Cardiff University
LL.M Commercial Law, Distinction, Cardiff University
First class grades in all subjects studied (Intellectual Property, Industrial Property, Insurance Law and International Contract Law)
BVC (Very Competent), Cardiff University. Outstanding in Advocacy, Drafting and Legal Research modules
Memberships
Human Rights Lawyers' Association. Executive committee (2019)
Public Law Association
COPPA
Secretary to the working committee of COPPA Cymru  (from May 2018)
Reflections
There are lessons to learn from every case and I strive to continually develop new skills. To reflect in order to improve as a barrister is essential for both individual growth and client satisfaction. A very wise Judge (now of the Supreme Court) once told me that they continued to learn something new each day which is a constant reminder that despite what I think I have grasped, that there is always room for improvement.
The 'rule of 3': irrespective of the particular intricacies of a case, I always strive to breakdown the legal arguments into clear parts, and in so doing, remind myself of the principle that the reader (whether a client or a Judge) is more likely to absorb and be persuaded by information if set out in a short and succinct manner and without legal jargon.
"it is essential not to neglect the human story behind the case and to remain compassionate in what are often very sensitive cases."
Being a good lawyer is often about seeing the bigger picture outside of a particular set of facts and being able to advise the (professional) client upon wider strategies in their best interests. I am most proud of the cases in which practice and procedures have been amended as a consequence of advice given and which has brought about positive change beyond the facts of an individual case.
It's essential to work as part of a team right from the outset of a case in order to maximize the skills of all involved. This is applicable for all cases, but particularly when representing professional clients who I regard as the specialists, and in which I see my role as weaving the legal framework around the issues to present the best possible case – having regard to what the client actually wants to achieve
The human side of a case must never be overlooked and whilst there is an obvious need to focus on the applicability of rules and regulations in public law challenges, it is essential not to neglect the human story behind the case and to remain compassionate in what are often very sensitive cases. This is critical whether acting for or against a public body as all parties involved in such cases are, ordinarily, well-intended.
I'm excited about the continual development in the areas of law in which I am fortunate enough to practice and how new and creative arguments can be developed and presented. It is the cases where there is no clear right or wrong answer that I most enjoy as original ideas can be advanced and the cross over between the evolving areas of law in which I practice often allows me to identify broader arguments
privacy
Emma adopts and adheres to the provisions of the privacy notice which can be accessed here.
Further Information
For further details of Emma's practice please see her specialist profiles or contact a member of the clerking or client service team here.
Bar Council Membership No: 50369
Registered Name: Emma Naomi Sutton
VAT Registration No: 930111285