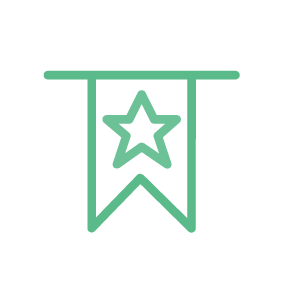 No duty of care owed by employer to employees in the conduct of civil litigation:  read Cecily's post on our UK Police Law Blog here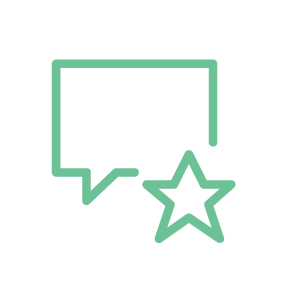 "She is a very knowledgeable and impressive barrister."
Chambers & Partners 2018
experience & expertise
Cecily is developing a broad practice in Police and Public Law, Inquests and Inquiries, Disciplinary proceedings, Medical law and the Court of Protection.  She is ranked in Chambers & Partners 2018 for Police law and Inquests and Inquiries.
Since joining Chambers in 2013 Cecily has appeared in several leading cases in the police and medical fields.  She regularly acts in civil claims (including human rights and judicial review), misconduct hearings and appeals, inquests with and without a jury, and the Court of Protection.  She provides advice and representation in cases of particular complexity or sensitivity and has a special interest in the tortious and public law liabilities of public authorities.
Ongoing cases include the inquest into the death of Alexander Perepilichnyy, acting for Mr Perepilichnyy's widow; the claim brought by Michael Barrymore against Essex Police in respect of his arrest in connection with the death of Stuart Lubbock; the inquests into the deaths of four soldiers at the Deepcut Army Barracks in Surrey between 1995 and 2002 (inquest into the death of Sean Benton being heard in spring 2018); and the Undercover Policing Inquiry, acting for the National Police Chiefs' Council.
Cecily has accepted instructions on behalf of Government departments, including the Ministry of Defence and Ministry of Justice. She is security-cleared and public access accredited.
Cecily studied at the Sorbonne, Paris IV (2005); Cambridge University, Trinity College (BA Hons. History, 2008); and Harvard University, cross-registered at the Graduate School of Arts & Sciences and the Kennedy School of Government (2009).  She came top in her year on the law conversion (City University, 2010) and third in her year in the Bar exams (BPP, 2011).  Prior to joining Chambers Cecily worked as a researcher in the House of Commons and as a trainee on the UK team at the European Court of Human Rights in Strasbourg.
Please see specialist profiles for more detail about Cecily's practice areas.
cases & work of note
Cecily has been involved in a variety of high-profile cases of legal and social interest. 
Current and recent work has included:
Henderson v Dorset Healthcare University NHS Foundation Trust [2016] EWHC 3275 (QB)
Led by Angus Moon QC in this test case in which the claimant stabbed her mother to death and sought damages from the NHS Trust which was responsible for her mental health treatment prior to the killing. The claim was defeated because the Court accepted Angus' and Cecily's argument that it was barred by the doctrine of illegality – a person cannot recover damages for their own wrongdoing.
Click here for media coverage

Inquests touching the death of Cheryl James and Sean Benton  (2016 and 2018)
Junior counsel to Surrey Police in the fresh inquests ordered following the deaths of four soldiers at Deepcut Army Barracks between 1995 and 2002.  Inquest into the death of Sean Benton to be heard in Woking Coroner's Court in spring 2018.
Undercover Policing Inquiry (ongoing)


J

unior counsel to Sir Robert Francis QC on behalf of the National Police Chiefs' Council (NPCC).
Gray v Police Appeals Tribunal [2016] EWHC 1239 (Admin)
Resisting the judicial review of a decision to bring fresh Part 4 misconduct proceedings against an officer acquitted in the Crown Court of serious sexual offences.  The appeal, which was heard in the Court of Appeal in December 2017, concerns the use of Part 5 ("special case") proceedings where an officer has sustained a criminal conviction which is subsequently overturned on appeal.
Inquest touching the death of Alexander Perepilichnyy (2016 and ongoing)
Junior counsel to the widow of a Russian businessman who died in Surrey in 2012.
Please see here and here for media coverage
Parker v Essex Police [2017] EWHC 2140 (QB)
Acting for Essex Police in the compensation claim brought by Michael Parker (aka Barrymore) in respect of his arrest on suspicion of rape and murder following the death of Stuart Lubbock, who was found dead in his swimming pool, in March 2001.
Mohidin & Ors v Commissioner of Police of the Metropolis [2015] EWHC  2740 (QB)
Allegations of racially aggravated assault, false imprisonment and breaches of Articles 3, 8 and 14 ECHR, acting for the Commissioner (led by John Beggs QC) in the trial against the officers and related successful proceedings under CPR Part 20 seeking an indemnity from the impugned officers [2016] EWHC 105 (QB).  Recent authority on awards of damages in false imprisonment cases.
James-Bowen & Ors v Commissioner of Police of the Metropolis [2015] EWHC 1249
Strike out (led by John Beggs QC) of claims in negligence and contract concerning the Commissioner's conduct of civil litigation brought by Babar Ahmad.
Harpham v Chief Constable of Nottinghamshire Police (sole counsel)
2 week trial involving allegations of unlawful detention under s. 136 of the Mental Health Act 1983, unlawful arrest and false imprisonment, breach of statutory duty and harassment.
Laporte & Christian v Commissioner of Police of the Metropolis [2014] EWHC 3574 (QB)
Case clarifying the circumstances in which the police can go to the assistance of a body conducting a public meeting (led by George Thomas).
Inquest touching the death of Estyna Blunnie (2015)
Acting for Essex Police at a 3 week jury inquest into the tragic death of a woman murdered by her former partner.
Click here for media coverage
Challenger II litigation
One of several junior counsel instructed by the Ministry of Defence in the test cases on combat immunity following the Supreme Court decision in Smith & Others v MOD [2013] UKSC 410.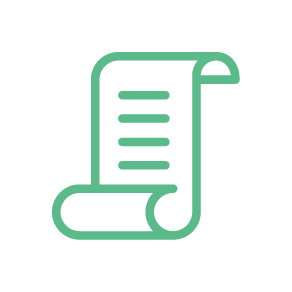 reflections
I am motivated to get the best possible result for my client. Often that means winning the case, but in other cases success has a broader meaning. Every case has twists and turns. Often I can add value by anticipating or responding to a new development. Persuading a court to accept my submissions, especially against the odds, is one of the great thrills of the job.
"Working together is the best way to prepare a case and secure a positive outcome."
I aim to inspire trust and confidence in every case. I recognise that not everyone enjoys the practice of law as much as I do. In many cases, my contact with the client or witness marks an unhappy or stressful period in their life. My first lay client told me, at the end of a long and difficult case, that I had made her feel at ease. I aim to instil that feeling by providing realistic and practical advice, guidance along the way, and fluent advocacy.
The best results are always a team effort. I am extremely fortunate to be instructed by people with a wide range of skills and experience different from my own. I cannot think of a case which has not been improved by sharing ideas and insight. Working together is the best way to prepare a case and secure a positive outcome.
mediation
Cecily is an Accredited Mediator (ADR, 2011)
publications
Contributor to Medical Treatment: Decisions and the Law (3rd edition, 2016)
AWARDS
Solicitors' Journal Rising Star Award 2016 (Highly Commended)
Middle Temple Lechmere Essay Prize (2012)
Middle Temple Certificate of Honour (2011)
3 Verulam Buildings Prize for best overall performance on the GDL (2010)
Middle Temple Diplock Scholarship  (2009, 2010)
Greaves Prize for  History, Trinity College, Cambridge (2007)
LANGUAGES
 French (advanced)
German (intermediate)
memberships
ALBA, ELBA, ARDL, PNBA, Bar Pro Bono Unit, FRU
Privacy
Cecily adopts and adheres to the provisions of the privacy notice which can be accessed here.
further information
For further details of Cecily's practice please click on the links to the left or contact a member of the clerking or client service team.
Bar Council Membership No: 58775
Registered Name: Cecily Frances White
VAT Registration No: 172842791