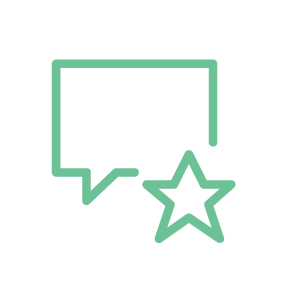 "He is excellent and has a great court manner. He instils a sense of calm in often very emotional cases."
Chambers and Partners 2022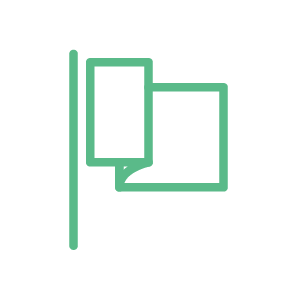 Rhys is appointed as a Recorder to sit in Crime on the Western Circuit.
Read more about the appointment here.
Experience and Expertise
Rhys is frequently instructed in judicial review proceedings both for and against public bodies. He has particular expertise in mental health, community care, health care, education, social housing and immigration law although he also has experience of other aspects of local government and constitutional law. He has provided advice on a local and national level and been instructed on ordinary residence disputes between local authorities.
Rhys regularly appears in cases in both England and Wales in the fields of social care, health care and education and is able to advise upon the different legal frameworks operating in each jurisdiction and any cross-border issues that may arise.
In the Court of Protection, Rhys regularly represents local authorities, health bodies, family members, the Official Solicitor and the Public Guardian in the Court of Protection. He has been ranked as a leading junior in Chambers & Partners in relation to Health & Welfare since 2017. Rhys has appeared in over 250 different cases across the whole spectrum of work before the Court of Protection including medical treatment, personal welfare, deprivation of liberty and property and affairs. He is frequently involved in cases that have a cross-border element or an overlap with other areas of law. He also appears in the High Court in cases invoking the inherent jurisdiction in respect of vulnerable adults and children.
With regards to education, Rhys has been instructed by local authorities, the Welsh Government, governors and parents across a broad range of education-related issues. He has particular experience of appeals in the First-tier Tribunal (Special Educational Needs & Disability) and claims for judicial review brought in connection with EHC plans and associated obligations under the Education Act 1996 and Children and Families Act 2014.
Rhys is acknowledged for his thorough, collaborative and innovative approach to cases. He is frequently instructed in complex matters that raise novel points of law or may require a sensitive, down to earth manner.
Cases and work of note
King's College Hospital NHS Foundation Trust v FG [2019] EWCOP 7
Serious medical treatment case before the Court of Protection. Declaration sought that it would be lawful and in the best interests of a patient, FG, to undertake an operation under general anaesthetic to repair his fractured and dislocated right shoulder. FG, who was also detained under the MHA 1983, repeatedly refused to accept the need for any form of treatment. In light of this, the Hospital also sought authorisation to covertly sedate him, if necessary, to transport him to hospital. Instructed by both NHS Trusts.
CH v Secretary of State for Work and Pensions (JSA) (No.2) [2018] UKUT 320 (AAC)
Appeal before Upper Tribunal (AAC) in relation to whether the contents of a revised jobseeker's agreement were reasonable for the purposes of a claim for jobseeker's allowance. Reasonable adjustments by Tribunal at oral hearing to disabled party, including permission to use personal recording device. Relevance of "Freeman on the Land" tropes also considered. Instructed by the Secretary of State.
R (SB) v LB Camden [2018] EWHC 2275 (Admin)
Judicial review claim concerning whether a local authority was entitled to withdraw accommodation and assistance from an individual living in the UK in breach of immigration laws where that assistance was not necessary in order to avoid a breach of Art.3 ECHR. Instructed by defendant local authority.
R (Mehmood) v North Bristol NHS Trust (CO/668/2018)
Judicial review claim concerning a challenge to the decision of an NHS Trust to charge an individual for medical treatment received while he lacked lawful status in the UK as an "overseas visitor" pursuant to the National Health Service (Charges to Overseas Visitors) Regulations 2015. Acted as sole counsel for the defendant Trust.
R (VI) v London Borough of Lewisham [2018] EWHC 2180 (Admin)
Judicial review claim concerning the lawfulness of a needs assessment and decision to significantly reduce the claimant's care package under the Care Act 2014, associated regulations and statutory guidance. Instructed by defendant local authority.
R (ID) v Cornwall Council (CO/849/2017)
"Hybrid" case before the Court of Protection and Administrative Court. The claim considered whether the local authority had taken a lawful decision to withdraw a care package at home for an incapacitated adult on the basis that her needs under the Care Act 2014 could now be met in a more cost-effective way in a care home. Instructed as counsel for the claimant by her litigation friend, the Official Solicitor.
Re AB (2016)
Court of protection – property and affairs. Determination under Sch.3 MCA 2005 in relation to: (i) whether P was habitually resident in England or Scotland; and (ii) the validity of a Scottish power of attorney and whether it fell for consideration as a "foreign" power of attorney in England and Wales. Acted as counsel for the English attorney.
R (Tinsley) v Manchester City Council & South Manchester CCG [2016] EWHC 2855 (Admin)
Claim for judicial review concerning the provision of after-care services under s.117 of the Mental Health Act 1983 and whether a local authority could have regard to a claimant's ability to fund services from a large personal injury damages award when determining whether to provide or arrange for the provision of such services. Instructed as junior counsel for the defendant.
MASM v MMAM & Others [2015] EWCOP 3
Court of Protection case where P was removed from a care home to Saudi Arabia during health and welfare proceedings. The case concerned the issue of whether acting contrary to a declaration under s.15 MCA 2008 could trigger contempt proceedings. The court provides practice guidance on the correct approach of parties and the court to orders made under s.16 MCA 2005. Instructed by respondent local authority.
A Local Authority v HK (2016)
Claim in relation to whether the inherent jurisdiction of the High Court could and/or should be used to make protective orders in relation to a vulnerable adult that had been stopped at Heathrow Airport and identified as being at risk of radicalisation by the Counter-Terrorism Unit within the Metropolitan Police Service (SO15). Acted as sole counsel for the applicant local authority.
CB v A Local Authority (B4/2016/3488; B4/2016/3652)
Conjoined appeals before the Court of Appeal in relation to whether the inherent jurisdiction of the High Court could be invoked to authorise a deprivation of liberty of a looked after child in England in: (i) a hotel room in England; (ii) a secure accommodation unit in Scotland. Appeal stayed to allow passage of Children and Social Work bill through Parliament and later settled by consent. Acted as sole counsel for the respondent.
R (AM) v LB Havering & LB Tower Hamlets [2015] EWHC 1004 (Admin)
Claim for judicial review concerning the issue of which children's services authority should be responsible for assessing and meeting the needs of dependent children under s.17 of the Children Act 1989 where the duties of a local housing authority towards the same household under the homelessness provisions of Part VII of Housing Act 1996 were coming to an end and that family had been placed in another authority's area. Instructed as sole counsel for second defendant.
R (FZ) v LB Croydon [2011] EWCA Civ 59
Court of Appeal decision concerning the correct legal test to be applied when considering whether permission in an age assessment judicial review should be granted. Relevance of "appropriate adult" and "minded-to procedure" as matter of procedural fairness. Instructed as sole counsel on behalf of defendant local authority.
Recommendations
Rhys is recommended by the both Chambers & Partners and the Legal 500 as a leading junior for Court of Protection: Health & Welfare. Rhys is also ranked by the Legal 500 for education.
Recent editorials include:
"His drafting is really great."
Chambers & Partners 2023
"Rhys is empathetic."
Chambers & Partners 2023
"He is very measured."
Chambers & Partners 2023
"He commands the confidence of the court."
Chambers & Partners 2023
"Rhys is always well prepared, incredibly helpful and so very balanced in his approach to difficult cases."
Chambers & Partners 2023
"Rhys has a gift of putting clients at ease with his friendly and empathetic manner and practical, sound advice. He makes himself accessible and available for advice and is extremely knowledgeable about legal and practical issues facing public and statutory bodies."
"Rhys is fantastic with clients and immediately puts people at ease with the quiet confidence he exudes. He makes his points succinctly, expertly and politely."
The Legal 500 2022
"He is excellent and has a great court manner. He instils a sense of calm in often very emotional cases."
"An excellent advocate who is able to narrow the issues down quickly."
Chambers & Partners 2022
'A stand-out advocate. His manner is approachable yet conscientious. Opponents and judges alike respect him.'
The Legal 500 2022
"Calm and considered in his approach, and he really uses that to get results. He's particularly good with vulnerable clients and has a really excellent manner about him."
"He is incredibly clear, calm and articulate."
Chambers & Partners 2021
'Not only is he extremely knowledgeable in the field, his drafting is very accurate and his advocacy persuasive. In addition he is very personable and empathetic, and therefore excellent at dealing with sensitive issues, particularly where there are litigants in person involved, or the lay client is in attendance.'
The Legal 500 2021
"He's responsive, practical and helpful."
"He's incredibly approachable, hard-working and great with clients."
"He's very down to earth and sensible, and he has a really likeable manner in court."
Chambers & Partners 2020
'Excellent on technical points, in his drafting, and when dealing with other parties in what can be difficult and sensitive situations.'
The Legal 500 2019
"A brilliant advocate who provides solid, sensible, well-researched and well-presented arguments for collaboration."
"Rhys is a very diligent barrister who is always willing to go the extra mile."
Chambers & Partners 2019
"He is very responsive and pragmatic."
"He is incredibly pleasant and knowledgeable."
Chambers & Partners 2018
"He is incredible and liked very much by clients, who admire his manner and superior drafting."
"With Rhys, you know 100% that he's reliable and will thoroughly prepare for the case."
"Rhys is excellent at talking to vulnerable adults, breaking down complex legal issues and making sure they can understand and participate as much as possible."
Chambers & Partners 2017
publications
Rhys co-authored chapter four: Deciding for Others – Children in the fourth edition of the book Medical Treatment: Decisions and the Law, edited by Christopher Johnston KC and Sophia Roper KC and written by 27 members of Serjeants' Inn.
Co-author of Dementia and the Law (LexisNexis UK, 2014)
Contributor to the Administrative Court Digest (Sweet & Maxwell)
Seminars
Rhys has spoken at the following seminars in the past 12 months:
LexisNexis Webinar: Judicial Review Updated 2018 (Nov 2018)
Health and social care in Wales (Mar 2018)
Cross-border issues: deputyships & LPAs (Feb 2018) – SWCoPPA
GDPR masterclass: from a school's perspective (Jan 2018) with Babcock Learning and Development Partnership LLP
Recovery of care fees: establishing liability (Nov 2017) – LBLA
Supporting adults and children with no recourse to public funds (Sep 2017) – South West Administrative Lawyers Association
Appointments
Welsh Government Junior Counsel for Public Law – A Panel (February 2021)
Attorney General's Regional Panel of Junior Counsel – B Panel (April 2018)
Welsh Government Junior Counsel – A Panel (October 2012)
Judicial assistant to the President of the QBD, Court of Appeal (Oct 2008 to Apr 2009)
Awards
Diplock Scholar – Middle Temple (2005)
Michael Polanyi Prize for Excellence in Philosophy (2001)
Alfred & Edith Hamer Entrance Scholarship (1998)
Qualifications
BA (Hons) Philosophy & Politics, University of Manchester
MA Philosophy & Society, University of Manchester
PgDL, University of the West of England
BVC, BPP Law School, London
Memberships
ALBA
CoPPA
Regional committee member of South West CoPPA
Privacy
Rhys adopts and adheres to the provisions of the privacy notice which can be accessed here.
Further Information
For further details of Rhys's practice please click on the links to the left or contact a member of the clerking or client service team.
Bar Council Membership No: 51210
Registered Name: Rhys Thomas Hadden
VAT Registration No: 970753694