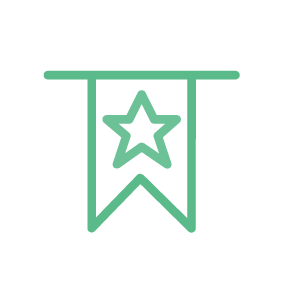 "Brilliant … The family were very impressed with him, as was I. … A star in the making."
Partner, leading solicitors' firm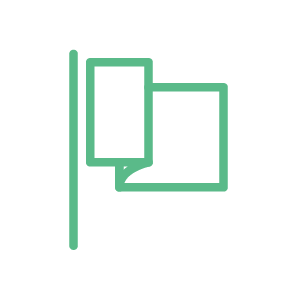 "Punchy, quick, attentive to detail and robust. Instils confidence and gets results. "
The Legal 500 Rising Star (Tier 1)
Overview of EXPERIENCE & EXPERTISE
Praised for his skills of analysis and his helpful approach in all cases, Anthony has developed a busy practice predominantly in the fields of clinical negligence and inquests (with a particular focus on healthcare). He also continues to accept instructions in professional disciplinary matters. His experience is set out in more detail below.
Anthony's dedication to his chosen fields is evident in his activities outside of work. He is an Executive Committee Member of the PNBA (Professional Negligence Bar Association) and is pleased to represent and promote the interests of junior clinical negligence practitioners. Drawing on his academic background in medical law, Anthony also contributes to the UK Healthcare Law Blog and other publications on numerous topics stemming from important clinical negligence decisions. He regularly gives talks to law firms and healthcare professionals.
Anthony is committed to helping others join the profession. He is chambers' Co-Head of Mini-Pupillage, alongside Jamie Mathieson. They aim to give mini-pupils the best experience possible and hope to develop the mini-pupillage scheme in such a way as to increase equality and diversity. The mini-pupillages which Anthony and Jamie have overseen have been described as 'fantastic', 'thoroughly enjoyable', 'useful' and 'very interesting'. Anthony also regularly conducts mock interviews for aspiring barristers and is a mentor for students at his old universities and elsewhere.
Clinical negligence
Anthony is an experienced clinical negligence practitioner. As a prize-winning graduate of the distinguished MA in Medical Law at King's College London, he is particularly well-placed to assist with complex issues arising in all aspects of clinical negligence. He is as comfortable analysing and challenging expert medical evidence as he is creating and unpicking intricate medico-legal arguments. Anthony is usually instructed as sole counsel but has experience of being led by silks in chambers.
Anthony's interest in this field is clearly evident in all of his work and in his dedication to each of his cases. He happily acts for both claimants and defendants in a large variety of claims, including those involving delayed diagnoses of cancer and other conditions, failures to obtain informed consent, negligently performed surgery of all kinds (including cosmetic surgery), failures in radiological interpretation, dental negligence, psychiatric injuries (including secondary victim claims), and obstetric negligence.
Solicitors from leading firms regularly instruct Anthony to advise on liability and quantum (both in writing and at conference), draft particulars of claim and defences, and draft schedules and counter-schedules. He stands out for his clear and thorough approach. Anthony's academic aptitude in medical law makes him particularly well-placed to assist in cases involving novel points or requiring careful legal research. Anthony particularly enjoys speaking to experts in conference to identify the key issues, challenge the experts' opinions, and work as a team to find the best way forward for the particular client.
Within this field, Anthony appears in a wide variety of interim hearings in the High Court and County Court, including CCMCs (often in multi-million-pound claims), strike out and summary judgment applications, applications to set aside default judgment, applications to rely on expert evidence, and approval hearings in cases involving children or protected parties. Judges have praised Anthony for his logical and persuasive skeleton arguments and his helpful oral submissions.
Anthony's experience in the field of healthcare-related inquests, in which he must often rigorously question medical professionals and grapple with complex evidence, greatly assists and complements his clinical negligence practice.
Several cases in which Anthony has recently been instructed are of particular note:
CY (2021 – ongoing): Anthony is currently instructed as a junior to Christopher Johnston KC in a case involving an attempted suicide by a vulnerable claimant, which has led to life-changing injuries. The case is legally and factually complex and could potentially have wide-ranging significance. So far, Anthony has produced comprehensive legal research notes, contributed to the written advice on merits, and assisted with advising in conference.
ET (2020): Anthony acted for the Defendant as junior counsel to Christopher Johnston KC. He appeared by himself against leading counsel at the CMC and then assisted Christopher to (a) prepare for a preliminary issue trial (including substantive input on the Defendant's skeleton argument) and (b) advise on whether the Defendant should appeal. The case concerned the legally significant and complex issue of whether the claim was for 'wrongful life' and was thus precluded under Congenital Disabilities (Civil Liability) Act 1976 and/or contrary to McKay v Essex Area Health Authority. Anthony helped Christopher create and refine submissions and produced a note on the potential grounds of appeal. The case received considerable attention from legal commentators.
Whittington Hospital NHS Trust v XX [2020] UKSC 14: During his pupillage, Anthony assisted Claire Watson in this ground-breaking case involving an infertile woman's claim for the costs of commercial surrogacy in California. He produced a comprehensive research note that helped to form the basis of Ms X's submissions in the High Court. A few years later, Anthony assisted Claire and her leader, Christopher Johnston KC, prior to and during the Trust's appeal to the Supreme Court. Anthony produced a number of research notes and contributed substantively to Christopher and Claire's submissions. The Trust's appeal was dismissed and Ms X's claim for Californian commercial surrogacy was allowed. Anthony has written extensively about this case, including in blog posts and a journal article.
ABC (2019-20): This claim arose out of the mismanagement of ABC's birth, which led to a severe brain injury and cerebral palsy. ABC has profound disabilities that require 24-hour, lifelong care. Following a compromise on liability, Anthony was brought in as junior counsel for the Claimant in order to draft the Schedule of Loss, with supervision from Michael Horne KC. This was pleaded at just over £5.1million (on a full liability basis), with 15 heads of loss and numerous complex calculations. Anthony also assisted Michael in advising on the expert reports. The claim settled a few months after Anthony's involvement.
Additionally, Anthony recently succeeded in getting a purported secondary victim claim struck out on account of deficiencies in the pleaded case. He also succeeded in an application for permission to rely on a care expert's report, thus allowing a claimant's claim to increase in value from <£100,000 to around £1.6m.
Inquests
Anthony's experience in clinical negligence, and his familiarity with medical issues, has led him to be instructed in many healthcare-related inquests over the last few years. He regularly acts on behalf of bereaved families (including on a pro bono basis), NHS Trusts, other healthcare organisations, and individual healthcare professionals.
Anthony regularly deals with numerous difficult issues for his clients, including neglect, corporate manslaughter, serious systemic shortcomings, and complex medical matters. He regularly questions senior clinicians and expert witnesses in a wide variety of fields, including psychiatry, cardiology, cardiothoracic surgery, respiratory medicine, intensive care, paediatrics, and emergency medicine. A number of Anthony's cases have been multi-week, Article 2 jury inquests involving prison healthcare.
Anthony's personable approach allows his clients to understand the inquest process and get their questions answered and their concerns addressed. Some cases in which Anthony is instructed lead on to clinical negligence proceedings, where his performance at the inquests has often led to favourable settlements or outcomes on behalf of his clients.
A number of Anthony's recent cases are of particular note:
DK (2021): Anthony represented the widow of DK, who died from cardiac tamponade after undergoing complex cardiac surgery. After Anthony questioned a consultant cardiothoracic surgeon and a number of other clinicians, the Coroner concluded that there was a failure to adhere to a departmental standard operating procedure, which led to a delay in performing an echocardiogram postoperatively. Following Anthony's submissions, the Coroner found that an earlier echocardiogram would have prevented DK's death. The lay client praised Anthony for his 'professionalism, understanding and empathy'.
LC (2020): This inquest received national media attention. 13-week-old baby LC presented to A&E with signs of sepsis. Senior doctors failed to recognise how ill LC was. Contrary to NICE guidelines, it took over 6 hours to give him antibiotics. Expert evidence established that earlier treatment would have saved LC's life. Anthony's questioning led to a number of admissions from senior medical professionals. He persuaded the Coroner to leave the issue of neglect to the jury, who in turn returned the conclusion of 'natural causes contributed to by neglect'. Following Anthony's submissions, the Coroner also made a PFD Report. The lay clients described Anthony's performance as 'excellent' and said that, without his input, 'we would have had no chance in the inquest to get the result we did. You helped us get justice.'
TR (2020): TR was a remand prisoner. Anthony acted for the NHS Trust which delivered healthcare services in the prison. TR died of cardiorespiratory arrest following a COPD exacerbation. After 4.5 weeks of evidence from over 35 witnesses, Counsel for the Family submitted that neglect and unlawful killing (corporate manslaughter) on the part of the Trust should be left to the jury. Anthony persuaded the Coroner against leaving either of these serious findings to the jury, who also did not find 'probable' causation on the part of the Trust.
FMC (2019): Anthony acted for the husband of FMC, a 40-year-old who was pregnant with twins following IVF treatment. She and the twins died 18 weeks into the pregnancy following a rare uterine rupture. After Anthony questioned the clinicians (including hospital consultants and paramedics), it became apparent that failures in the ambulance and on arrival at the hospital prevented FMC from being seen by the obstetric team promptly and from having a hysterectomy. The Coroner concluded that an opportunity was lost and it was possible that the outcome would have been different. The Coroner also made a PFD report against the two relevant NHS Trusts. The Partner instructing Anthony said he did an 'excellent job'.
NL (2019): Anthony represented the family of NL, a 13-year-old girl with sickle cell disease. She was admitted to hospital with signs of a chest infection and was discharged following antibiotic treatment. A few days later, she died from acute inflammatory response syndrome. Following Anthony's questioning of a number of hospital consultants, admissions as to shortcomings and causation were made. The Coroner subsequently concluded that there was a failure to undertake a CRP test prior to NL's discharge and, had this failure not occurred, her subsequent deterioration and death would have been avoided.
JB (2019): Anthony acted on behalf of the bereaved family in a 4-day jury inquest involving a sudden cardiac death, medically complex issues involving the effect of anti-psychotic medication, and failures in monitoring the deceased. Anthony's instructing solicitor, a Partner at a leading firm, commented that 'he was brilliant in representing the family of [JB] at her Inquest. The family were very impressed with him, as was I. His manner with clients and the Coroner is commendable … [Y]ou have a star in the making there.'
SH (2019): Anthony represented the family at this 2-day inquest. The deceased died from a rare complication arising from catheter ablation for atrial fibrillation. Anthony questioned consultants in the fields of cardiology, oesophageal surgery, emergency medicine, intensive care, and pathology.
In addition, Anthony was instructed as Junior Counsel to HH Brian Barker CBE KC who chaired a complex Article 2 Investigation into a near-death in prison, which involved numerous issues regarding mental health and self-harm. Bridget Dolan KC was Counsel to the Investigation.
PROFESSIONAL DISCIPLINE
Given his practical experience in recent years and his having obtained the top mark in the country in BPP's 'Professional Discipline (Healthcare)' BPTC module, Anthony is well-positioned to appear before professional disciplinary tribunals of all kinds.
Much of Anthony's experience in this field over recent years has been in the context of police misconduct proceedings. He is instructed exclusively by Appropriate Authorities.
Led by Elliot Gold, Anthony spent over a year working on a large, high-profile misconduct case involving the restraint of a person in custody. He assisted Elliot with drafting the regulation 21 notices and various skeleton arguments, carrying out important legal research, reading a large volume of material to assess its relevance, and dealing with numerous disclosure issues. The case attracted national media attention.
Additionally, Anthony has successfully appeared in his own right in a wide range of misconduct proceedings, including those involving police officers' inappropriate behaviour towards victims (reported by the BBC, The Independent, and Bristol Live) and use of drugs (reported by Bristol Live). Clients regularly praise Anthony for his precision, rigour and advocacy, both in written and oral form.
Recommendations
"He shows good understanding of the papers and the issues and the cause of the inquest. The clients were supported and listened to, and his questions in advocacy brought out their position."
Chambers & Partners Up & Coming
"Anthony is always responsive and provides work in good time. He always thinks of the 'big picture' when preparing a defence."
The Legal 500 Rising Star (Tier 1)
"Punchy, quick, attentive to detail and robust. Instils confidence and gets results. "
The Legal 500 Rising Star (Tier 1)
"You are a wonderful person and an amazing barrister. … Without you we would have had no chance in the inquest to get the result we did. You helped us get justice."
Lay client
"Brilliant … The family were very impressed with him, as was I. … A star in the making."
Partner, leading solicitors' firm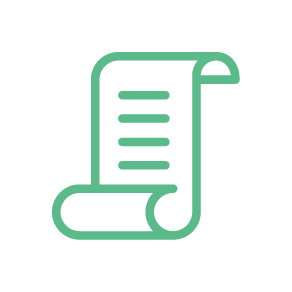 'Law governs everything from the embryo to exhumation.' Professor Gary Slapper
As a barrister at Serjeants' Inn, it is a privilege to be in a position to help people and organisations deal with issues relating to both the beginning and end of life, as well as countless challenges arising in between. We are involved in areas of law which really do affect people in the most significant ways.
'In law context is everything.' Lord Steyn (Daly [2001] 2 AC 532)
My view is that we cannot look at law in a vacuum. In order to get the best results for my clients, I must consider how the law can be used in a practical way to solve the medical, ethical, social and other issues which they are facing.
'Two reasonable persons can perfectly reasonably come to opposite conclusions on the same set of facts without forfeiting their right to be regarded as reasonable.' Anne Whyte KC (JF [2017] EWHC 1519 (Admin))
Consequently, I place importance on quickly identifying the arguments which can be made on both sides of a case. Doing this will allow us to be well prepared, to be realistic about how we proceed, and ultimately to persuade a court or opponent that our conclusion is the most reasonable.
"We are involved in areas of law which really do affect people in the
most significant ways."
'Certainty is the mother of quiet and repose, and uncertainty the cause of variance and contentions.' Sir Edward Coke, Serjeant-at-Law
We all aim to achieve certainty for our clients, insofar as it is possible. However, the inherent uncertainty of litigation is daunting. Consequently, I develop a strong team mentality with my clients and solicitors in order to overcome obstacles in a creative and effective way. Sometimes uncertainty can be used to a client's advantage.
QUALIFICATIONS
Bachelor of Laws (Hons), University of Warwick – First Class
MA in Medical Law, King's College London – Distinction (top of the year)
BPTC, BPP University Law School – Outstanding
PRIZES, SCHOLARSHIPS & ACADEMIC ACHIEVEMENTS
Inner Temple Prize for Outstanding BPTC Results
Top of the Year in 'Professional Discipline (Healthcare)' (BPP)
2nd in the Year in 'Personal Injury and Clinical Negligence' (BPP)
Major Scholar of the Inner Temple (2015-16)
BPTC Excellence Scholar of BPP University Law School (2015-16)
The Eleanor Betsy Scowen Prize for Best Dissertation (KCL)
Runner-up, Graveson Cup Moot Tournament (KCL; judged by Foskett J)
Winner, Lord Justice McFarlane Essay Competition 2014
Winner, Irwin Mitchell National Medical Law Mooting Competition 2013
Top of the Year in 'Medicine and the Law' (Warwick)
Top of the Year in Dissertation (Warwick)
Founder and President, Warwick Bar Society (2012-14)
Choral Scholar of the University of Warwick (2011-13)
Publications and talks
Anthony has a strong academic interest in medical law and is happy to take part in interviews and write articles on important legal developments. He is a regular contributor to the UK Healthcare Law Blog, which is run by Serjeants' Inn and has contributed to other well-known publications as well:
Anthony enjoys giving seminars (whether by video or in person) to claimant and defendant clinical negligence firms, medical defence organisations, and NHS Trusts. He has recently spoken on the following topics:
'Contributory negligence: can patients be at fault?'
'Doctors and Courts: An Introduction'
'A review of 2020 cases on breach of duty, causation and consent'
'Material Contribution'
'Montgomery and Conse(que)nt Cases: Informative or Inflammatory?'
'Darnley: "Non-Clin Clin Neg"'
MEMBERSHIPS
Professional Negligence Bar Association – Member of the Executive Committee (01/2020 to present)
Privacy
Anthony adopts and adheres to the provisions of his privacy notice which can be accessed here.
FURTHER INFORMATION
For further details of Anthony's practice please contact a member of the clerking or client service team.
Bar Council Membership No: 68176
Registered Name: Anthony Searle
VAT Registration No: 311 1509 59