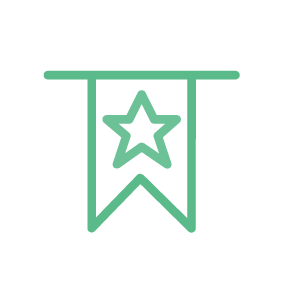 Anthony was the winner of the Irwin Mitchell Medical Law Mooting Competition 2013, a national competition open to undergraduate and postgraduate students.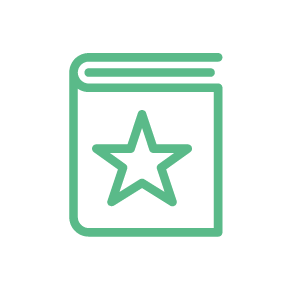 As a postgraduate, Anthony was the winner of the Lord Justice McFarlane Essay Competition 2014, in which entrants were asked to compare the importance of contract law and criminal law. His prize was presented by McFarlane LJ himself.
EXPERIENCE & EXPERTISE
Anthony successfully completed his pupillage at Serjeants' Inn and joined as a tenant in October 2017. During pupillage, Anthony was supervised by Claire Watson, Richard Partridge and Conrad Hallin and gained experience in all areas of Chambers' work. He has been praised for his analytical ability, strong research skills and meticulousness.
As a prize-winning graduate of the distinguished MA in Medical Law at King's College London, Anthony is particularly well placed to assist with complex legal and ethical issues arising in all aspects of healthcare law. He is as comfortable reading and analysing expert medical evidence as he is creating and unpicking intricate medico-legal arguments.
However, Anthony is versatile and enjoys grappling with numerous and new areas of law. This is demonstrated by his recent appearances on behalf of police forces in the Crown Court, Family Court and Magistrates' Court, where he has been comfortable making submissions and cross-examining in a firearms appeal, and in applications for closure orders, sexual offences prevention orders and forced marriage protection orders.
Anthony hopes to develop a busy practice in all areas of Chambers' work, including clinical negligence, Court of Protection, professional discipline, police law, public law and inquests.
CASES AND WORK OF NOTE
Since his second six began in April 2017, Anthony has appeared in numerous interim hearings in the County Court, including strike out and summary judgment applications, applications to set aside default judgment, Small Claims Track final hearings and infant approvals. He has received praise from District Judges for his clear and helpful skeleton arguments, as well as his oral submissions.
In July 2017, Anthony appeared in the Magistrates' Court on behalf of a police force, where he secured a contingent destruction order in respect of a dangerous dog and also managed to recover kennelling costs. More recently, Anthony has acted for police forces in a variety of matters. He was praised by a Circuit Judge in the Crown Court for presenting submissions in a firearms appeal 'with such clarity'. As well as obtaining two closure orders in the Magistrates' Court, Anthony secured a forced marriage protection order in the Family Court in a sensitive case involving three vulnerable children.
As comfortable with paperwork as he is in court, Anthony has also been instructed to advise and draft particulars of claim in a number of cases, including those involving personal injury and police matters. He provided urgent advice to a police force on the lawfulness of the seizure of a vehicle.
He has also advised a police force on numerous discrete matters, including the legal and practical implications of the force's new stop and search recording process, the retention of seized property, child abduction, the seizure of mobile phones in prison, and the implications of incorrect information on a charge sheet.
During pupillage, Anthony assisted his supervisors and other members of chambers in numerous cases. In terms of core paperwork, he has drafted:
pleadings and a wide range of advices (on liability, quantum and procedure) in clinical negligence cases, including those involving complex neurological conditions and delays in treatment;
advices and defences in civil actions against the police, including one claim for the alleged conversion of a rare artefact and another claim arising out of a protest at an airport; and
a position statement in a serious medical treatment case in the Court of Protection.
He also assisted Claire Watson and Richard Partridge in a number of GMC and GDC disciplinary proceedings, by writing submissions on misconduct, impairment and sanction; conducting research on relevant case law; and analysing and organising evidence.
On top of this, Anthony was fortunate to be given the opportunity to draft pleadings, advices and research notes on complex and/or esoteric areas of law, including:
a substantial research note on the viability of distinguishing or arguing against the decision in Briody v St Helen's and Knowsley Area Health Authority [2001] EWCA Civ 1010 in order to claim for the cost of California-based commercial surrogacy. This was to assist Claire Watson in representing the Claimant in XX v Whittington Hospital NHS Trust [2017] EWHC 2318 (QB), the first case in which the court awarded damages for the cost of surrogacy;
an advice on the deprivation of liberty of a 17-year-old in hospital and whether he was entitled to damages for a breach of his rights under Article 5 ECHR;
an advice on the viability of distinguishing or modifying the current legal position on claiming for the costs of future care and assistance in a wrongful birth claim;
grounds for judicial review in a case involving the publication of an Ofsted inspection report;
various research notes and questions for experts on both legal and medical issues in a clinical negligence case involving a patient who attempted to commit suicide. Anthony was as comfortable reading literature on drug interactions and the effectiveness of antidepressant medication as he was analysing case law following Reeves v Commissioner of Police of the Metropolis [2000] 1 AC 360;
a research note and advice on complex issues of employment, vicarious liability, data protection and damages in a multi-party action involving dental care;
a research note on the Solicitors Disciplinary Tribunal's approach to solicitors who instruct medical experts on CFAs.
In addition, Anthony attended numerous conferences, hearings, trials and appeals in multiple areas of practice, including the inquests into the terrorist attack on British nationals in Sousse on 26th June 2015, the appeal to the Supreme Court in Re MN [2017] UKSC 22, and the permission hearing in the Supreme Court in Great Ormond Street Hospital v Yates (the Charlie Gard case).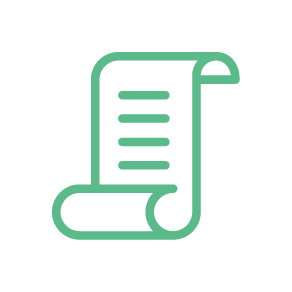 'Law governs everything from the embryo to exhumation.'  Professor Gary Slapper
As a barrister at Serjeants' Inn, it is a privilege to be in a position to help people and organisations deal with issues relating to both the beginning and end of life, as well as countless challenges arising in between. We are involved in areas of law which really do affect people in the most significant ways.
'In law context is everything.'  Lord Steyn (Daly [2001] 2 AC 532)
My view is that we cannot look at law in a vacuum. In order to get the best results for my clients, I must consider how the law can be used in a practical way to solve the medical, ethical, social and other issues which they are facing.
'Two reasonable persons can perfectly reasonably come to opposite conclusions on the same set of facts without forfeiting their right to be regarded as reasonable.' Anne Whyte QC (JF [2017] EWHC 1519 (Admin))
Consequently, I place importance on quickly identifying the arguments which can be made on both sides of a case. Doing this will allow us to be well prepared, to be realistic about how we proceed, and ultimately to persuade a court or opponent that our conclusion is the most reasonable.
"We are involved in areas of law which really do affect people in the most significant ways."
'Certainty is the mother of quiet and repose, and uncertainty the cause of variance and contentions.'  Sir Edward Coke, Serjeant-at-Law
We all aim to achieve certainty for our clients, insofar as it is possible. However, the inherent uncertainty of litigation is daunting. Consequently, I develop a strong team mentality with my clients and solicitors in order to overcome obstacles in a creative and effective way. Sometimes uncertainty can be used to a client's advantage.
QUALIFICATIONS
Bachelor of Laws (Hons), University of Warwick – First Class
MA in Medical Law, King's College London – Distinction (top of the year)
BPTC, BPP University Law School – Outstanding
PRIZES, SCHOLARSHIPS & ACADEMIC ACHIEVEMENTS
Inner Temple Prize for Outstanding BPTC Results
Top of the Year in 'Professional Discipline (Healthcare)' (BPP)
2nd in the Year in 'Personal Injury and Clinical Negligence' (BPP)
Major Scholar of the Inner Temple (2015-16)
BPTC Excellence Scholar of BPP University Law School (2015-16)
The Eleanor Betsy Scowen Prize for Best Dissertation (KCL)
Runner-up, Graveson Cup Moot Tournament (KCL; judged by Foskett J)
Winner, Lord Justice McFarlane Essay Competition 2014
Winner, Irwin Mitchell National Medical Law Mooting Competition 2013
Top of the Year in 'Medicine and the Law' (Warwick)
Top of the Year in Dissertation (Warwick)
Founder and President, Warwick Bar Society (2012-14)
Choral Scholar of the University of Warwick (2011-13)
Publications
Anthony has a strong academic interest in medical law and is a contributor to the UK Healthcare Law Blog. He recently wrote a blog post on the High Court's judgment in XX v Whittington Hospital NHS Trust [2017] EWHC 2318 (QB), the first case in which a claimant successfully recovered damages for the cost of surrogacy.
FURTHER INFORMATION
For further details of Anthony's practice please contact a member of the clerking or client service team.