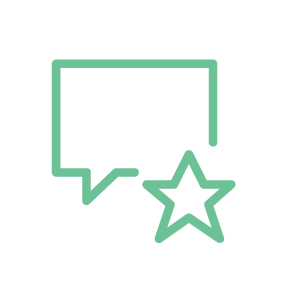 "She gives detailed and practical advice, and is formidable in court."
The Legal 500
Heidi is instructed in numerous multi-million class actions concerning the issues patients have experienced with metal on metal hip implants. She is currently involved in three major class actions relating to issues surrounding metal on metal hip replacements.
experience & expertise
Heidi is an experienced clinical negligence, product liability and personal injury specialist with a varied and substantial practice. Heidi has undertaken personal injury work throughout her career and is highly ranked by both legal directories for her expertise in clinical negligence and product liability practice.
Heidi also has an extensive inquest practice including inquests held in accordance with Article 2 involving suspected clinical failures or deaths in custody. Heidi specialises in acting for the families of the deceased but also acts for doctors and healthcare trusts and has experience of cross examining medical experts in a wide variety of disciplines. She regularly advises and represents litigants in all Courts including the High Court, County Court and Coroners' Court.
cases & work of note: Clinical Negligence
Hamlyn Reid v Lewisham Healthcare NHS Trust
Complex claim concerning a shoulder resurfacing operation.
Shannon Smith (Deceased) v Colchester Hospital University NHS Foundation Trust
A FAA claim arising from the death of a 15 year old asthmatic.
Bidmead v (1) Sinha (2) Nicholls
Case concerning an alleged delay in the diagnosis of prostate cancer
Salt v Sheffield Teaching Hospitals NHS Trust
A High Court case involving the alleged negligent performance of gastric band surgery and a subsequent delay in the removal of the gastic band due to a post-surgical protracted gastric port site infection.
Keith Brookes v (1) Dr Subbannan Sukumar (2) Rotherham NHS Foundation Trust
Case involving an alleged failure to diagnose foot drop, despite numerous GP attendances and attendance with a physio at hospital.
Cases & Work of note: Product Liability
Heidi was instructed as junior counsel in the Fetal Anticonvulsant Litigation where (alongside Christopher Johnston QC and James Berry) she represented over 100 claimants in a major group action relating to birth defects caused by exposure to the anti-epileptic drug Epilim during pregnancy. This was an exceptionally complex case requiring in-depth analysis of medical evidence in a variety of fields including clinical pharmacology, teratology, neuropsychology and both adult and infant epilepsy.
Heidi is currently instructed in a number of million-pound class actions against various manufacturers arising out of difficulties patients have experienced with metal on metal hip implants and resurfacings. Other recent experience includes:
acting for the Claimant in the only known UK based fatal claim arising from the failure of a Riata implantable cardiac defibrillator;
claims relating to the Essure contraceptive implant;
acting in an advisory role in relation to the use of Phakic 6 intraocular lens;
acting for an infant Claimant in a claim against Advanced Bionics arising from a malfunctioning cochlear implant which was subject to medical recall; and
ongoing involvement in a claim arising from participation in a clinical trial leading to the development of Guillain-Barre syndrome / Miller Fisher syndrome / Bickerstaff's encephalitis
recommendations
Heidi is highly recommended in both legal directories for clinical negligence and product liability. Chambers & Partners describes her as, "intellectually top-notch but has the ability to relate to clients, who immediately warm to her and trust that she will fight their corner." 
Other recent directory editorial includes:
she gives detailed and practical advice, and is formidable in court;
brilliant and very hardworking;
she left no stone unturned in getting the case going;
a workaholic, willing to put in a shift and do a lot;
she's very popular with solicitors and rightly so
she's very sharp, she won't miss a trick and she goes above and beyond in her preparation;
Heidi is dedicated, meticulous, and her technical knowledge in the field of product liability claims is second to none;
her meticulous pleadings that cover every detail of the case;
she's very good at engaging and empathising with clients;
her medical knowledge is excellent. She's seen a great number of these cases and has a lot of confidence;
excellent for claimant instructions;
she builds an excellent rapport with clients and experts alike;
takes a sensible and pragmatic approach to cases and provides excellent practical advice;
we are very impressed with her accessibility and her attention to detail;
a fantastic advocate with excellent client care and forensic skills;
particularly well liked for her charming manner with clients;
she is ferociously clever and on top of all the details;
very straightforward and practical;
an excellent team player, she's an absolute trooper;
a very intelligent barrister with a keen interest in product liability; and
she has great forensic skills combined with a truly sympathetic approach to clients.
reflections
A client is never just a client. Everyone you work with is an individual and the relationship you build with them is, in my view, as important as the advice you give them. You can have the best legal brain in the country but if you can't relate to your client and explain your reasoning and thought process, it means very little, if anything at all. I always explain to clients why I am advising a course of action in clear, simple terms so we can reach an agreed view together.  I always try and think how I would deal with the trials and heartache of litigation and put myself in the shoes of those who we represent.
Swimming made me. In my youth I was a competitive swimmer. I got up at 5.30am every morning and swam 3 miles. Your head is underwater, you can't breathe, you can't think straight because you are so tired and you have to work unbelievably hard. I still think that was pretty good training for life at the bar.
I did it the hard way. Achieving your goals is never easy. You always have to fight to reach the place you know you should be. I did a pupillage, a six-month extended pupillage and was a tenant at two sets of chambers before finally arriving at Serjeants Inn. When I first came to the bar I thought I would suit shipping law as it was an academic subject I particularly enjoyed at University. It quickly became apparent that this field of work gave me very little opportunity to meet individual clients and to help them solve their problems. I realised that while the legal aspects and arguments were both fascinating and intellectually challenging, the areas I now specialise in are far better suited to my strengths as an individual.
"A client is never just a client. The relationship you build with them is as important as the advice you give them."
Emotional intelligence is typically overlooked. It is a given that when you instruct a barrister they will be confident, intelligent, and be able to grasp complex evidence and cross examine with vengeance. The ability to relate to clients and care about the difference you can make to their lives is often overlooked. If I were a client I would want to know that the person representing me really cared about my case. I strongly believe that having emotional intelligence and empathy can make you 'stand out from the rest'.
People who are crazy enough to think they can change the world, are the ones that do (Steve Jobs). Many barristers start their working life thinking they will change the world. You realise very quickly that is unachievable but I continue to believe you can make a real difference.
Your family are the most important thing – for me and my clients. I couldn't do what I do without them and my clients couldn't either.
Let's be modern. I have been fortunate to be involved in a number of very complex, significant group litigations. However these have their own complexities, particularly in terms of the management of a large number of claims and disclosure. This has taught me that managing documents and technology as whole is critical. I am a very modern barrister and will always strive to use technology where possible to manage the overall litigation process. I think the fact that my favourite mug says 'I love spreadsheets' says it all!
If at first you don't succeed, try, try, try again. In every case there are setbacks. It's about how you deal with them. Over my career I have had plenty (large and small) but they make you a better advocate. You may initially think a case is simple. It never is. Law evolves and changes almost every day. Barristers should always be aware of those changes and be conscious of how they affect every case you work on. You have to be prepared for anything and investigate every possibility. I endeavour to ensure that in every case I question every expert, look around every corner and leave no stone unturned.
privacy
Heidi adopts and adheres to the provisions of the privacy notice which can be accessed here.
further information
For further details of Heidi's practice please click on the links to the left or contact a member of the clerking or client service team.
Bar Council Membership No: 43099
Registered Name: Heidi Carina Hemmings Knight
VAT Registration No: 853559592