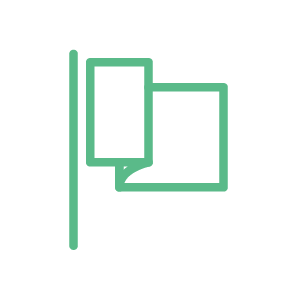 Jake is presently Judicial Assistant to Mostyn J in the High Court (Family Division) until 29 July 2022, following which he will return to his practice at the Bar.
Experience  and Expertise
Jake is a public law practitioner with a particular focus on mental capacity (both within the Court of Protection and related jurisdictions) and education law. Jake draws on an academic background in public law (including human rights) and international law, as well as a broad knowledge base from his early years of practice which have also included: inquests; prison and police law; professional discipline; community care; immigration; social security; and mental health. He continues to develop his practice with a particular interest in the rights of vulnerable adolescents and young adults, and is frequently instructed in cases concerning the relationship between the various legal regimes which may apply to those individuals.
Court of Protection
A significant proportion of Jake's practice covers the Court of Protection (both health and welfare and property and affairs) and related jurisdictions, such as the Inherent Jurisdiction of the High Court (Family Division) in respect of vulnerable adults and the Family Court in respect of Forced Marriage Protection Orders. Jake's notable cases have included A Local Authority v SF [2020] EWCOP 19, concerning the Court of Protection's powers to grant injunctive relief. Jake is frequently instructed by the Official Solicitor and other litigation friends, as well as CCGs, NHS Trusts, Local Authorities, the Office of the Public Guardian, and family members. Several of his cases have featured an international element, such as relocation outside the jurisdiction and marriages conducted overseas, allowing Jake to draw upon his background and experience in international law.
Education
Jake has a diverse practice within the field of Education Law. Jake has appeared in the Upper Tribunal in complex and important cases concerning Education, Health and Care Plan ("EHCP") appeals and disability discrimination claims, such as London Borough of Southwark v WE [2021] UKUT 241 (AAC) (waking day curriculum) and F v Responsible Body of W School [2020] UKUT 112 (AAC) (strike out of discrimination claims), as well as the full range of such cases in the First-tier Tribunal. Jake is often instructed to advise and appear in judicial review claims, has experience in civil claims against educational institutions and regulators, and is more frequently being asked to advise institutions on issues of governance and safeguarding. He has also appeared before, and/or acted as a clerk to, a range of ad hoc decision-making bodies in respect of school admissions, exclusions and transport.
Inquests and Inquiries
Jake has a developing practice in respect of inquests and has appeared on behalf of a range of Interested Persons at pre-inquest reviews and inquests (including those lasting for multiple days) across a variety of contexts including deaths in custody, the provision of psychological and psychiatric care, adult social care (including domiciliary care), and sporting accidents. In conducting such inquests, Jake draws on his experience in cases concerning mental capacity and mental health, community care, and prison and police law.
Professional Discipline and Regulatory
Jake has experience of prosecuting and defending in professional discipline proceedings, having appeared on multiple occasions before the Nursing and Midwifery Council as well as the Teaching Regulation Agency. He has also appeared in the Magistrates' Court and Crown Court in cases concerning regulatory offences.
Prison and Police Law
Jake has appeared successfully on multiple occasions before the Parole Board seeking the release of prisoners serving indeterminate sentences, as well as in several important judicial review claims on aspects of prison law. Such claims have included R (EG) v Parole Board, Secretary of State for Justice and Others [2020] EWHC 1457 (Admin) (led by Caoilfhionn Gallagher QC and Ian Brownhill, concerning prisoners lacking mental capacity to conduct their parole proceedings) and R (Pearce) v Parole Board [2022] 1 WLR 2216, [2022] EWCA Civ 4 (led by Philip Rule, concerning the Parole Board's guidance on allegations). Jake has also advised and appeared in civil actions against the police and prisons concerning a variety of torts, human rights claims, and data protection issues.
Community care
Jake has experience of judicial review claims in respect of the provision of community care, including the implementation of recommendations by the First-tier Tribunal for children and young persons with an Education, Health and Care Plan ("EHCP"), age assessments of unaccompanied asylum-seeking children (including fact-finding hearings in the Upper Tribunal), and claims for asylum support.
Other Areas of Practice
Jake has appeared in a significant number of immigration law cases, including protection and human rights appeals before the First-tier Tribunal and Upper Tribunal concerning a broad range of States and territorial entities. He has also acted in a range of immigration judicial review claims and, primarily through Bail for Immigration Detainees, appeared pro bono and secured the release of immigration detainees on bail. Jake also has successfully appeared on multiple occasions before the First-tier Tribunal (Social Entitlement Chamber) in appeals concerning benefits such as Pension Credit and Personal Independence Payment, as well as appearing in the First-tier Tribunal (Mental Health) in respect of those detained pursuant to the Mental Health Act 1983.
Prior to the Bar
Jake was part of the Legal Tools for Peace-Making Project based at the Lauterpacht Centre for International Law (University of Cambridge), where he contributed to the development of the award-winning Language of Peace research tool and drafted case studies on key issues arising in peace negotiations. Jake subsequently used these materials to provide training on international law and peace-making to international organisations, including the United Nations, European Union, and the Organization for American States. Jake also acted as Research Assistant to Professor Marc Weller, assisting with academic publications and legal advisory work. He assisted Professor Weller in engagements concerning the conflicts and transitions in Syria, Yemen, Myanmar (Burma) and Transnistria (Moldova). He has taught law on the LL.M at the University of Cambridge and the LL.B at the University of Leeds.
PUBLICATIONS
Jake has published widely in the fields of public law, human rights law, and international law, and his work has been cited by national and international bodies such as the House of Lords Select Committee on the Constitution, the EU Parliament, and a dispute settlement panel of the World Trade Organization. It has also been featured in multiple House of Commons briefing papers, written by the House of Commons Library for Members of Parliament. Examples of published works include:
The Oxford Handbook of the Use of Force in International Law (Oxford University Press, 2015) (as Assistant Editor).
'Attribution of Conduct in the Context of UN-Authorised International Military Operations: Serdar Mohammed before the Courts of England and Wales' (2017) 55(1) Military Law and the Law of War Review 75
'Delegated Legislation, Brexit, and the Courts' (2017) 22(3) Judicial Review 320 (with Dr Joe Tomlinson)
'Counterclaims in International Law' in La Solución de Controversias en Derecho Internacional y Temas Vinculados: Liber Amicorum for Alejandro Turyn (Eudoba: Buenos Aires, 2017) (with Dr Michael Waibel, Cambridge)
Written Evidence: Delegated Powers in the 'Great Repeal Bill' Inquiry' (24 February 2017) House of Commons Procedure Committee (with Mr Joe Tomlinson).
'Identifying the Language of Peace: Developing the Practical and Theoretical Framework of Peace-Making' (4 January 2017) EJIL: Talk! (with Professor Marc Weller, Dr Tiina Pajuste, Dr Mark Retter and Ms Andrea Varga).
'Something New in Substantive Review: Keyu v Secretary of State for the Home Department' (2016) 21(3) Judicial Review 204 (with Mr Joe Tomlinson).
'And Then There Were Eleven: Some Context on the Supreme Court Sitting En Banc in the Article 50 Case' (10 November 2016) UK Constitutional Law Association Blog (with Mr Joseph Tomlinson and Dr Duncan Fairgrieve).
'The Irrevocability of an Article 50 Notification: Lex Specialis and the Irrelevance of the Purported Customary Right to Unilaterally Revoke' (27 July 2016) UK Constitutional Law Association Blog.
'Neuberger's Novelties: Keyu and the Substantive Review Debate' (17 February 2016) UK Constitutional Law Association Blog (with Mr Joseph Tomlinson).
'The Use of Force against ISIL in Libya and the Sounds of Silence' (6 January 2016) EJIL: Talk!.
'Immigration and Refugee Law (2014-2015 Legal Year)' (2015) 6 UK Supreme Court Yearbook 406.
'Immigration Law (2013-2014 Legal Year)' (2015) 5 UK Supreme Court Yearbook 338.
'An Evaluation of the US Policy of Targeted Killing under International Law: The Case of Anwar Al-Aulaqi (Part II)' (2014) 44(2) California Western International Law Journal 1.
'An Evaluation of the US Policy of Targeted Killing under International Law: The Case of Anwar Al-Aulaqi (Part I)' (2013) 44(1) California Western International Law Journal 39.
'Provisional Measures and the Authority of the International Court of Justice: Sovereignty vs. Efficiency' (2013) 1(1) Leeds Journal of Law and Criminology 45.
APPOINTMENTS
Government Legal Department, 'Junior Junior' Barrister (since 2018)
College Research Associate, Wolfson College, University of Cambridge (2015-2021)
Visiting Tutor and Examiner in International Law, University of Leeds (2014-2015)
Awards
Lincoln's Inn: Walter Wigglesworth Pupillage Award (2017)
Lincoln's Inn: Buchanan Prize (2017)
Lincoln's Inn: Lord Denning Major Scholarship (2015)
Lincoln's Inn: Hardwicke Entrance Scholarship (2014)
BPP Law School: Excellence Award Scholarship
University of Cambridge: Philip C. Jessup International Law Moot Court Competition (2013 – 2014) – UK National Rounds Quarter Finalist; Runners Up for Best Applicant Memorial and Best Overall Memorials
University of Leeds: Hughes Extended Essay Prize for Highest Marked LLB Dissertation (2013)
University of Leeds: Hogan Lovells Prize in Commercial Law (2012)
University of Leeds: Sidley Austin LLP Prize in Advanced Legal Research and Law Reform (2012)
University of Leeds: Allen and Overy Debating Competition – Runner Up (2012), Winner (2011)
QUALIFICATIONS
BPTC – BPP University, London (2015-2017) – Outstanding – 2nd in Year
LL.M (International) – University of Cambridge (2013-2014)
LL.B Law (Hons) – University of Leeds (2010-2013) – First Class – 1st in Year
MEMBERSHIPS
Court of Protection Bar Association (CPBA)
Court of Protection Practitioners' Association (COPPA)
Administrative Law Bar Association (ALBA)
Young Legal Aid Lawyers (YLAL)
Liberty
Justice
Criminal Bar Association
FURTHER INFORMATION
For further details of Jake's practice please click on the links to the left or contact a member of the clerking or client service teams.
Bar Council Membership No: 69069
Registered Name: Mr Jake William Rylatt
VAT Registration No: 291256887
Privacy
Jake adopts and adheres to the provisions of his privacy notice which can be accessed here.