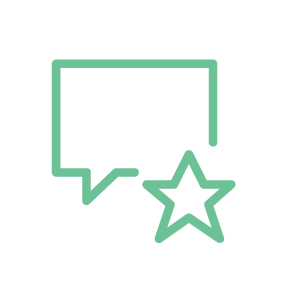 "Brilliant, intellectual and fearless."
Chambers & Partners 2022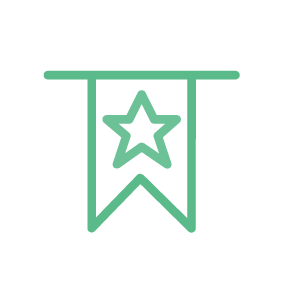 Professional Discipline Junior of the Year
Chambers UK Bar awards 2021 – 22
experience & expertise
Elliot is instructed in evidentially and legally complex cases combining police law, public law, mental capacity and discrimination. He has represented and advised doctors, public authorities, coroners, Chief Constables, Police and Crime Commissioners (PCCs), the Independent Office of Police Complaints (IOPC), government departments, police officers of all ranks and private clients
There are overlaps in all areas of Elliot's work. He has represented prisons, police and doctors in inquests. He has defended and advised in the full range of police civil actions in respect of assaults, unlawful arrest, false imprisonment, human rights operational and investigative obligations, warrants, police pensions and injury awards, data protection and freedom of information.
Elliot has advised PCCs on their statutory powers, discipline processes, election requirements, statutory obligations and competitive tendering. He has advised the College of Policing on police powers involving persons lacking mental capacity. Separately, he has been instructed by police associations to settle responses to public consultations.
Elliot was instructed by the IOPC to submit suggested amendments to the Police (Conduct) Regulations 2020 and accompanying Home Office Guidance. He has provided training on the police conduct regime and equality legislation to the IOPC, police forces and misconduct panel chairs.
Elliot has acted for and advised a number of coroners with respect to the ambit of their judicial powers, local authority obligations towards coroners' services and staff, coroners' pay and pensions, costs against coroners and has settled memoranda of understanding.
Elliot continues to act in large whistleblowing and discrimination claims. A number have involved complicated considerations of disabilities and potentially vulnerable claimants, for which Elliot has undergone vulnerable witness advocacy training.
Elliot is Direct Access accredited.
cases & work of note
Elliot has been instructed in a number of judicial reviews concerning production orders, data sharing, police pensions, civil injunctions, coroners' costs and police discipline. He has appeared and appears alone against leading counsel.
Ongoing matters include:
Appeal to the Court of Appeal on the question of whether a chief constable or a police misconduct tribunal has liability for the discriminatory actions of a statutory police misconduct hearing panel
Judicial review on the test for forfeiture of police pensions pursuant to the Police Pensions Regulations .
Judicial review of a decision by the IOPC to grant an application by a police force to disapply a police complaint.
Inquest proceedings arising from a fatal shooting by armed police officers
Police misconduct proceedings concerning the use of a taser against a person who was left permanently disabled
Claims concerning the adequacy of police actions with respect to victims of domestic violence and resulting article 2 and article 3 claims
Representing nine claimants against the Labour Party in respect of the leaking of an internal report concerning racism for breach of the GDPR, breach of privacy and breach of confidence.
Elliot's past cases include:
(1) Prior (2) Fielding v Commissioner of Police of the Metropolis [2021] EWHC 2672 (QB) – meaning of the words "held in reserve" and the conditions for payment of the "away from home" allowance in the Police Regulations 2003; availability of set-off for unjust enrichment and what can amount to a mistake of fact or law.
Fishmongers' Hall inquest (2021) – representing the Chief Constable of the British Transport Police in an inquest arising from the deaths in the terror attack at Fishmongers' Hall on 29 November 2019.
Graham v Chief Constable of Cleveland Police (2021) 2500558/2020 (employment tribunal) – acted successfully for the claimant inspector against the chief constable in a claim for disability discrimination. Involved cross-examination of two superintendents, two chief superintendents, and an assistant chief constable on highly disputed matters of fact using the Cloud Video Platform. Resulted in public criticism of the force's approach to disclosure.
R (Chief Constable of Avon and Somerset) v (1) Police Misconduct Tribunal (2) PC Archer [2021] EWHC 1125 (Admin) – correct construction of the statutory powers for calling witnesses in police misconduct hearings. Rationality of a panel's findings concerning a police officer's use of racist language whilst on duty.
Chief Constable of Avon and Somerset v Eckland (2021) UKEAT/0123/20 – chief constable not liable for discrimination arising from IOPC appeal but could be liable for the actions of the independent misconduct tribunal. Permission granted for appeal to the Court of Appeal.
R (M) v Chief Constable of Sussex [2021] EWCA Civ 42 (Admin) – compatibility of a data sharing agreement between the police and a crime reduction partnership with the Data Protection Act 2018, meaning of "sex life", meaning of "public or section of the public".
Hewson v Bar Standards Board [2021] EWHC 28 (Admin); [2021] ACD 34 – successful appeal against a two-year suspension based on fresh evidence of a previously unknown, terminal medical condition.
Independent Inquiry into Child Sex Abuse [2020] – appeared for the Chief Constable of Avon and Somerset Police in the strand concerning institutional responses to the sexual exploitation of children by organised networks.
R (Deputy Chief Constable of Kent Police) v Chief Constable of Kent Police and Others [2020] EWHC 2099 (Admin) – failure to perform adequate misconduct assessments rendered the entire investigation and all misconduct determinations a nullity.
R (Dyfed Powys Police) v (1) Police Misconduct Tribunal (2) PC England [2020] EWHC 2032 (Admin); [2020] IRLR 964 – quashing of a misconduct finding and outcome on the failure of a police misconduct hearing to identify the issues in dispute, grapple with the evidential inconsistencies and after reaching an irrational conclusion on the meaning of unwanted sexual conduct.
R (British Medical Association) v Northamptonshire County Council & Ors [2020] EWHC 1664 (Admin); [2020] PTSR 1693 – the obligation of safeguarding partners to pay GPs for assisting in safeguarding investigations.
SP v Hewson [2020] EWHC 499 (QB); [2020] 1 WLR 2175 – error for a judge to revive parts of a claim settled by way of a Tomlin order.
Inquest into the death of Madala Washington (2019) – represented the Chief Constable in a major public interest immunity exercise, in relation to an inquest into the murder of a prison inmate.
R (Raqeeb) v Barts NHS Foundation Trust and Anor [2019] EWHC 2531 (Admin); [2020] 3 All ER 663 – application of EU law, discrimination law and Convention jurisprudence relating to the release of a child in hospital and deprivation of their liberty.
R (Michaelides) v Chief Constable of Merseyside [2019] EWHC 1434 (Admin); [2020] ICR 367 – lawfulness of a decision by the Police Medical Appeals Board on declining to award an injury on duty award.
R (M by her litigation friend) v Chief Constable of Sussex [2019] EWHC 975 (Admin); [2019] ACD 67 – compatibility of a data sharing agreement between the police and a crime reduction partnership with the Data Protection Act 1998 and 2018 and the lawfulness of individual disclosures.
Police & Crime Commissioner for Cheshire v Chief Constable Simon Byrne (2018). Junior counsel in abuse of process arguments for the successful defence of Chief Constable Byrne, now chief constable of the PSNI, in police misconduct proceedings.
R (O'Connor) v Police Appeals Tribunal [2018] EWHC 190 (Admin) – ambit of the grounds of appeal in the Police Appeals Tribunal.
Moore v Senior Coroner for Devon [2017] CO/1961/2017. Successful defeat of a cost claim brought against a Senior Coroner following compromised judicial review proceedings.
Hillsborough inquest (2016) – junior counsel for senior police officers.
R (Williams) v Police Appeals Tribunal [2016] EWHC 2708 (Admin); [2017] ICR 235 – mitigation in disciplinary procedures.
LL v Lord Chancellor [2015] EWHC 3273 (QB) – unlawful detention arising from judicial error.
Sweeney v Westminster Magistrates' Court [2014] EWHC 2068 (Admin); [2015] Crim LR 158 – search warrants.
L v DPP [2013] EWHC 1752 (Admin); [2013] ACD 108 – decisions to prosecute.
ZH v Commissioner of Police of the Metropolis [2013] EWCA Civ 69; [2013] 1 WLR 3021 – police powers, mental capacity.
Durham v BAI (Run Off) Ltd [2012] UKSC 14; [2012] 1 WLR 867 (Supreme Court) – employer's liability insurance.
Recommendations
Shortlisted as Leader of the Future, Diversity & Inclusion at the Chambers UK Bar awards 2019.
Professional Discipline Junior of the Year, Chambers UK Bar awards 2021 -22.
Elliot is ranked in The Legal 500 for police law and in Chambers UK for police law and professional discipline.
Quotations 2023:
"His knowledge of the law is outstanding; he has an incredible ability to advise on and explain highly technical matters."
"His forensic knowledge of the law is truly second to none. I have never seen a lawyer like him for recalling statutes and cases."
"He has an eye for detail and is highly skilled and knowledgeable."
"His advocacy is exceptional."
"Highly intelligent and wise, yet tenacious. His written work is excellent, as is his advocacy."
Quotations 2022:
"Brilliant, intellectual and fearless." 
"I admire him for his ability to dissect the law better than any other barrister I know."
"An astounding understanding of the legal principles and case law. Unbeatable drafting skills."
"Great with clients"
"Always commands the respect of the court or tribunal."
Quotations 2021:
"A very technical lawyer who has encyclopaedic knowledge."
"He is a brilliant lawyer who is fantastic on the detail and the overall merits of the case."
"He is highly academic but more than capable of providing hard-edged advice to senior officers"
"First counsel of choice for complex matters across a range of police work."
"He has an encyclopaedic grasp of the law."
Quotations 2020:
"He has a phenomenal brain and an incredible intellect."
"His paperwork is first class and he can work to a deadline with no problem – technically highly proficient and also known to be very good at trial."
 "He is incredibly bright, very thorough and meticulous and very easy to deal with."
Quotations 2019:
"Incredibly bright, absolutely thorough and meticulous; his paperwork is exceptional. Outstanding academically." 
"Extremely good in terms of getting to the heart of the case and wading through large amounts of documents. People have withdrawn claims after his cross-examination." 
"He's so meticulous and he has an encyclopaedic knowledge of the law." 
"A phenomenal lawyer."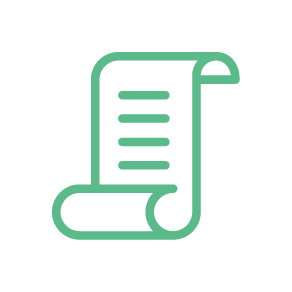 Reflections
I work to overcome initial and sometimes well-worn nervousness and reticence, to build up a relationship with those whom I represent. I try to show clients how we are all part of the same litigation team and to build trust and confidence. I have found that in difficult or combative cases, being able to demonstrate assurance to those under the most pressure can relieve some of the weight and strain that they feel, enabling more productive case preparation and a more positive and constructive relationship.
"I try to show clients how we are all part of the same litigation team and depend upon mutual trust and confidence between each other"
I try to provide clear answers and options. Even in the most complicated and technical cases, I understand that clients want a clear explanation of their options and possible outcomes. Each time that I provide advice, I consider how it assists the person requesting it and whether it answers their questions clearly and practically.
I am a supporter of widening access to the profession. I am committed to encouraging all types of students to consider a career in law. I am a schools mentor for the Bar Mock Trial Competition held by the Citizenship Foundation, an Inner Temple mentor for bar students and an advocacy trainer for pupils and new practitioners. Early in my career, I was presented the Northern Circuit Pro-Bono award by the then Lord Chancellor Lord Irvine and I continue to volunteer regularly for cases through the Bar Pro Bono Unit.
privacy
Elliot adopts and adheres to the provisions of the privacy notice which can be accessed here.
Further Information
For further details of Elliot's practice please click on the links to the left or contact a member of the clerking or client service team.
Bar Council Membership No: 43623
Registered Name: Elliot Gold
VAT Registration No: 793 3704 06