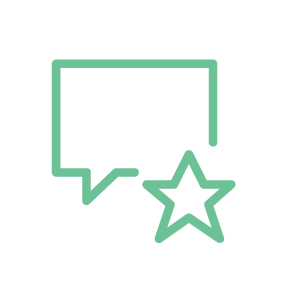 "People have withdrawn claims after his cross-examination"
Chambers & Partners 2019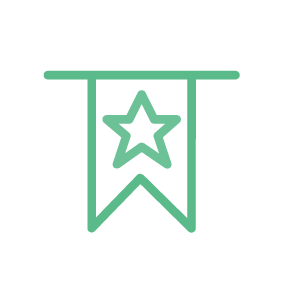 Elliot was shortlisted as Leader of the Future, Diversity & Inclusion at this year's Chambers UK Bar awards.
experience & expertise
Elliot is instructed in evidentially and legally complex cases, some lasting over six weeks. He has represented and advised doctors, public authorities, Chief Constables and government departments. He is also instructed in matters concerning mental capacity.
There are overlaps in all areas of Elliot's work. He has represented prisons, police and doctors in inquests. He has defended in the full range of police civil actions and prisons in respect of assaults and categorisation decisions. The police work has included advising on warrants and police pensions. Elliot has acted in cases and advised the College of Policing on police powers involving persons with mental incapacity. He has further advised PCCs on their statutory powers, election offences and obligations and competitive tendering.
Elliot has acted in large whistleblowing and discrimination claims. Some have involved complicated considerations of disabilities and, as a result, potentially vulnerable claimants.
Elliot is Direct Access accredited.
cases & work of note
In the past twelve months, Elliot has been instructed in seven judicial reviews –  concerning production orders, data sharing, police pensions, civil injunctions, coroners costs and police discipline. He has appeared and appears alone against leading counsel.
In addition, Elliot is instructed in an ongoing inquest involving police firearms officers, a highly sensitive whistleblowing action involving undercover officers concerned in counter-gang policing, police misconduct proceedings concerning the death of a person with paranoid schizophrenia, separate police misconduct proceedings concerning multiple acts of alleged sexual violence of women over twenty years and a civil action concerning police corruption and cover-ups resulting in psychiatric injury.
Elliot also undertakes mental capacity cases in the Court of Protection He acts nationwide for a full range of clients including the Official Solicitor, Office of the Public Guardian, patients, interested persons, local authorities, hospital trusts, residential care homes and clinical commissioning groups.
Elliot's cases include:
R (Deputy Chief Constable of Kent Police) v Chief Constable of Kent Police and Others [2020] EWHC 2099 (Admin) – failure to perform adequate misconduct assessments rendered the entire investigation and all misconduct determinations a nullity.
R (Dyfed Powys Police) v (1) Police Misconduct Tribunal (2) PC England [2020] EWHC 2032 (Admin) – quashing of a misconduct finding and outcome on the failure of a police misconduct hearing to identify the issues in dispute, grapple with the evidential inconsistencies and after reaching an irrational conclusion on the meaning of unwanted sexual conduct.
R (British Medical Association) v Northamptonshire County Council & Ors [2020] EWHC 1664 (Admin) – the obligation of safeguarding partners to pay GPs for assisting in safeguarding investigations.
R (Raqeeb) v Barts NHS Foundation Trust and Anor [2019] EWHC 2531 (Admin) – application of EU law, discrimination law and Convention jurisprudence relating to the release of a child in hospital and deprivation of their liberty.
R (Michaelides) v Chief Constable of Merseyside [2019] EWHC 1434 (Admin). Lawfulness of a decision by the Police Medical Appeals Board on declining to award an injury on duty award.
In R (M by her litigation friend) v Chief Constable of Sussex [2019] EWHC 975 (Admin) – compatibility of a data sharing agreement between the police and a crime reduction partnership with the Data Protection Act 1998 and 2018 and the lawfulness of individual disclosures.
R (O'Connor) v Police Appeals Tribunal [2018] EWHC 190 (Admin) – ambit of the grounds of appeal in the Police Appeals Tribunal.
R (Williams) v Police Appeals Tribunal [2016] EWHC 2708 (Admin) – mitigation in disciplinary procedures.
LL v Lord Chancellor [2015] EWHC 3273 (QB) – unlawful detention arising from judicial error.
Sweeney v Westminster Magistrates' Court [2014] EWHC 2068 (Admin); [2015] Crim LR 158 – search warrants.
L v DPP [2013] EWHC 1752 (Admin); [2013] ACD 108 – decisions to prosecute.
ZH v Commissioner of Police of the Metropolis [2013] EWCA Civ 69; [2013] 1 WLR 3021 – police powers, mental capacity.
Durham v BAI (Run Off) Ltd [2012] UKSC 14; [2012] 1 WLR 867 (Supreme Court) – employer's liability insurance.
Recommendations
Elliot is ranked in The Legal 500 for Professional Discipline and Regulatory Law and in Chambers UK for police law and professional discipline.
Quotations 2017:
"You can be confident he has read everything, he has a good way in conference and his understanding of police law is exceptional."
"He is exceedingly bright and thinks outside the box."
Quotations 2018:
"He has an ability to explain complex legal issues in language that is very easy to understand."
"He has a cool, calm and reassuring manner."
"He is very good technically and really on the ball."
Quotations 2019:
"Incredibly bright, absolutely thorough and meticulous; his paperwork is exceptional. Outstanding academically." 
"Extremely good in terms of getting to the heart of the case and wading through large amounts of documents. People have withdrawn claims after his cross-examination." 
"He's so meticulous and he has an encyclopaedic knowledge of the law." 
"A phenomenal lawyer."
Quotations 2020:
"He has a phenomenal brain and an incredible intellect."
"His paperwork is first class and he can work to a deadline with no problem – technically highly proficient and also known to be very good at trial."
 "He is incredibly bright, very thorough and meticulous and very easy to deal with."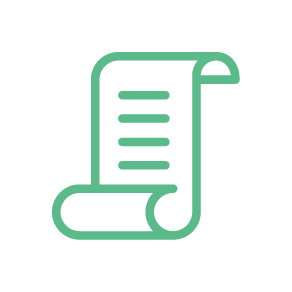 Reflections
I understand the particular concerns and anxieties of police officers, when I am instructed to represent them, and, often, witnesses who may feel assailed from all sides. I hope to pitch a careful balance between supporting individuals and giving them confidence in the face of what they perceive to be personal criticism and improper challenge to understand what actions they took in order to prepare a considered defence and realistic advice.
I work to overcome initial and sometimes well-worn nervousness and reticence, to build up a relationship with those whom I defend and to overcome initial hesitance and formality. I try to show clients how we are all part of the same litigation team and depend upon mutual trust and confidence between each other. I have found that in difficult or combative cases, being able to demonstrate assurance to those under the most pressure can relieve some of the weight and strain that they feel, enabling more productive case preparation and a more positive and constructive relationship.
"I try to show clients how we are all part of the same litigation team and depend upon mutual trust and confidence between each other"
I am a supporter of widening access to the profession and society in general and I am committed to encouraging all types of students to consider a career in law. I am a schools mentor for the Bar Mock Trial Competition held by the Citizenship Foundation, an Inner Temple mentor for bar students and an advocacy trainer for pupils and new practitioners. Early in my career, I was presented the Northern Circuit Pro-Bono award by the then Lord Chancellor Lord Irvine and I continue to volunteer regularly for cases through the Bar Pro Bono Unit.
Publications
Editor of the UK Police Law blog.
Contributor to "Actions against the Police" chapter of the APIL Personal Injury: Law, Practice and Precedents reference work, published by LexisNexis.
Contributor to "Police Professional".
Consultant editor of the forthcoming edition of "Police Misconduct, Complaints, and Public Regulation" (Oxford).
Contributing author to Blackstone's Police Manual 2021, vol 4.
privacy
Elliot adopts and adheres to the provisions of the privacy notice which can be accessed here.
Further Information
For further details of Elliot's practice please click on the links to the left or contact a member of the clerking or client service team.
Bar Council Membership No: 43623
Registered Name: Elliot Gold
VAT Registration No: 793 3704 06