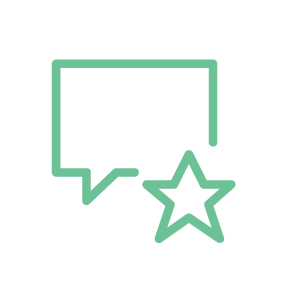 "He stands his ground and doesn't allow himself to be pushed around in the courtroom. He's very careful and considered."
Chambers & Partners
Aaron was junior counsel for the Defendant in the High Court trial of Rathband v Chief Constable of Northumbria [2016] EWHC 181 (QB), [2016] All ER (D) 88 (Feb). This is an important judgment concerning torts and emergency operations.
Experience & expertise
Aaron regularly appears in cases involving public authorities. He advises on judicial reviews, human rights, discrimination law, inquests, disciplinary proceedings and civil claims. He has a growing expertise in the law of investigations and inquiries.
Aaron was the most junior barrister to be ranked for Police work in the 2016 Chambers UK Bar Guide. He appears in the guide again in 2017 with the current editorial noting that he is "excellent across the board, his academic drafting and people skills are exceptional" and that "he has a textbook knowledge and knows all the answers."
Cases & work of note
Aaron has appeared in a variety of complex and high profile cases as sole counsel or led by Queen's Counsel.
Counsel for the first claimant in an Investigatory Powers Tribunal case concerning covert surveillance, privacy and free speech. Click here for coverage.
Counsel for a claimant in claims of malicious prosecution and misfeasance against a police force, following a high profile investigation and criminal trial, impacting on reputation and business.
Counsel for respondent police forces in two separate group claims, concerning working time, annual leave and allowances.
Junior counsel for the respondent in a high-value month-long Employment Tribunal case concerning discrimination, protected disclosures and victimisation. Click here to see coverage from the BBC.
Counsel for the respondent police force in a two-week Employment Tribunal case concerning race discrimination and whistleblowing.
Counsel for the family in a sensitive withdrawal of treatment case in the High Court, concerning a baby with a rare genetic disorder, drawing on expert evidence from three jurisdictions.
Junior counsel to Chris Johnston QC and Heidi Knight in a series of medical product liability claims.
Presenting counsel in statutory disciplinary proceedings against a police officer, arising from the "Plebgate" affair. Click here to see coverage in The Guardian. 
Junior counsel drafting the notice of objection for the Supreme Court appeal in the joined cases of Delezuch and Duggan, , on behalf of the College of Policing. Click here to see the announcement from the Supreme Court.
Advised the College of Policing on certain policies and Authorised Professional Practice.
Advised the Competition and Markets Authority on certain investigatory powers and employment matters.
Counsel for a NHS Foundation Trust in a three-day inquest involving 14 witnesses and two experts.
Junior counsel acting on behalf of three central retired police superintendents in the Hillsborough inquests.
Counsel appearing for a consultant psychiatrist in a four-day jury inquest.
Junior counsel to Northumbria Police in a negligence claim, arising from the Raoul Moat shootings [2016] EWHC 181 (QB), [2016] All ER (D) 88 (Feb) Click here to read more.
Junior counsel for two public authorities in a High Court case concerning public interest immunity, the right to a fair trial and the right to respect for privacy: X v Y [2015] EWHC 484 (Admin); [2015] A.C.D. 99.
Junior counsel to the Metropolitan Police Service in a claim for assault, negligence and breach of Article 2 (right to life), relating to a firearms operation: [2016] EWHC 38 (QB). Click here to read the judgment.
Counsel advising three public authorities on complex FOI requests and information law, following investigations.
Junior counsel to two Police and Crime Commissioner in separate disciplinary proceedings against chief officers.
Junior counsel to Greater Manchester Police in a test case regarding false imprisonment and Article 5, ECHR.
Click here for full news story
articles
Aaron contributes to the Medical Law Reports and Police Professional. He has published reviews and articles in the Law Quarterly Review, Oxford University Commonwealth Law Journal, the Journal of Industrial Relations and various book chapters.
Aaron has recently reported on the following cases for the Medical Law Reports:
R (Justice for Health) v Sec State for Health, [2016] EWHC 2338 (Admin) [2016] Med LR 39
Judicial review – National Health Service – Contracts of employment – Junior doctors – Secretary of State for Health – Constitutional law.
Michalak v GMC, [2016] EWCA Civ 172, [2016] Med LR 211
Fitness to practise – Discrimination – Harassment – Jurisdiction – Employment Tribunals – Judicial review – Appeals – Qualifications bodies – General Medical Council.
Stevens v Uni of Birmingham, [2015] EWHC 2300 (QB), [2015] Med LR 489
Employment – Discipline – Investigation – Representation at investigation meeting – Contract of employment – Implied term of mutual trust and confidence.
Bostridge v Oxleas NHS Foundation Trust, [2015] EWCA Civ 79, [2015] Med LR 113
False imprisonment – Right to liberty and security (article 5, ECHR) – Mental Health Act 1983 – Damages – Nominal damages.
Coventry Uni v Mian, [2014] EWCA Civ 1275, [2014] Med LR 502
Employment – Negligence – Discipline – Investigation.
Lloyd-Owen v Spire Healthcare Ltd, [2013] EWHC 3542 (QB), [2013] Med LR 268
Interim injunction – Discipline – Hearings – Legal representation – Nurses – Breach of contract – Disability – Reasonable adjustments.
Sarjantson v Chief Constable of Humberside Police, [2013] EWCA Civ 1252, [2014] Med LR 63
Right to life – ECHR, article 2 – Osman – Positive operational duty – Inhuman or degrading treatment – ECHR, article 3 – Causation.
Seminars
Aaron has given seminars on issues arising from the Human Rights Act 1998, the Regulation of Investigatory Powers Act 2000 and the Equality Act 2010.
qualifications
Bar Professional Training Course (Outstanding, City)
Hardwicke, Denning and Buchanan awards (Lincoln's Inn)
BCL (Oxford)
LLB (First Class, Sydney)
Econ Soc Sci (First Class, Sydney)
memberships
Constitutional and Administrative Law Bar Association
Discrimination Law Association
Employment Law Bar Association
Professional Negligence Bar Association
other Areas of practice
Aaron Rathmell has knowledge and experience of European Union law, including in the employment and police fields. He topped the graduate course on EU employment and discrimination law at Oxford.
Aaron is prepared to act pro bono in appropriate cases. He has represented individuals, a charity and families pro bono in discrimination, unfair dismissal, medical and costs cases.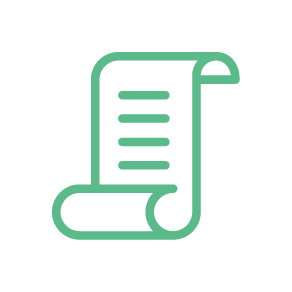 reflections
Listening to the client is not just good 'customer service'. It is essential to success. Some of the best cross-examination is based on notes handed up by clients, reacting to new developments in the case. Clients win cases.
"With a consultative approach, it is possible to succeed in a principled and sustainable way."
Of course the law degree is important. But empathy, emotional intelligence and judgement can be just as important as legal research. You never know what life experience will come in handy when trying to frame questions and communicate arguments.
It is always important to think ahead and understand your client's goals for litigation. With a consultative approach, it is possible to succeed in a principled and sustainable way, which brings credit on the entire team.
further information
For further details of Aaron's practice please click on the links to the left or contact a member of the clerking or client service team.
Bar Council Membership No: 09898
Registered Name: Aaron Roy Rathmell
VAT Registration No: 138 6651 88