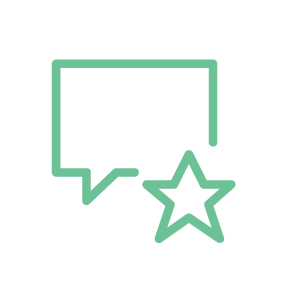 "Has attracted acclaim for his skilful handling of some of the most difficult briefs in recent times …"
 Chambers & Partners
Aaron was junior counsel for the Defendant in Rathband v Chief Constable of Northumbria [2016] EWHC 181 (QB), an important judgment concerning torts and emergency operations
Experience & expertise
Aaron has a growing expertise in information law, acting for public and private organisations. He has a broad practice in investigations, inquests, judicial reviews, human rights, discrimination law, disciplinary proceedings, and civil claims including negligence, defamation, malicious prosecution and misfeasance.
Aaron has been ranked in leading directories since 2015, most recently for police law, inquests and inquiries:
"Hugely capable. Can extract key information from massive amounts of documents. Superb with clients. A great tactician and has handled the most complex and cases with ease. Courtroom skills are second to none. A supreme knowledge of the law", The Legal 500
"Tactically very astute, and has a great manner with clients", The Legal 500 2021
"His attention to detail is extremely impressive. He has encyclopaedic knowledge of case law and he anticipates potential issues really quickly", Chambers & Partners 2021
"He has the most incredible level of intelligence and technical brilliance", Chambers & Partners
"He is extremely knowledgeable, very hardworking and a pleasure to work with", The Legal 500 2017
"Supremely bright, very industrious and patient. Clients like him a great deal", Chambers & Partners
"A very bright junior who is able to pull apart complex issues to get to the crux of the matter. He offers clear and helpful advice swiftly", Chambers & Partners
"… thorough, quick and astute. He'll be a high flier", Chambers & Partners
"Aaron's advocacy is compelling, persuasive and unflashy, and he gives a very good and professional account for the respondent in the relevant issues. On top of that, he is a pleasure to work with …", Chambers & Partners
"He stands his ground and doesn't allow himself to be pushed around in the courtroom. He's very careful and considered", Chambers & Partners
"He has the people skills to assess the situation and respond accordingly", Chambers & Partners
Cases & Work of Note
Aaron is frequently instructed in high stakes cases and has acted for individuals, charities, major corporations and public authorities.
He has appeared in a variety of complex cases, especially in the law enforcement sector, including:
Pal v United Kingdom, European Court of Human Rights (44261/19) 28 February 2022 for the applicant, article 10 freedom of expression, arrest of journalist, balancing rights, violation found
Goodenough & Anor v Chief Constable of Thames Valley [2021] EWCA Civ 1422 torts, use of force, self-defence, arrest, right to life, appeals against factual findings
R. (M) v Chief Constable of Sussex [2021] EWCA Civ 42 data protection, information sharing agreements, crime reduction partnerships, sensitive processing, meaning of sex life, reporting restrictions, meaning of "public" or "section of the public"
R. (Goodland) v Chief Constable of Staffordshire [2020] EWHC 2477 (Admin); [2020] A.C.D. 129 legitimate expectation, human rights, injury pensions and medical examinations
R. (Jones) v Commissioner of Police of the Metropolis [2019] EWHC 2957 (Admin); [2020] 1 W.L.R. 519 human rights, major public protest and standing in judicial review claims
Corsham v Police and Crime Commissioners for Essex, and Avon and Somerset [2019] EWHC 1776 (Ch); [2020] I.C.R. 268 duty of care, negligent misstatement and occupational pensions
Chief Constable of Northern Ireland v Agnew [2019] NICA 32; [2019] I.R.L.R. 782 holiday pay, time limits and the EU principle of equivalence
R. (Boskovic) v Chief Constable of Staffordshire [2019] EWCA Civ 676; [2019] I.C.R. 1315 reconsideration of injury pensions
R. (Gilmore) v Police and Crime Commissioner of West Yorkshire [2018] P.T.S.R. 1108; [2018] A.C.D. 8 chief constables, disciplinary procedures and retirement
Dias and others v Cleveland Police, Investigatory Powers Tribunal 2016-2017 for the first claimant (covert surveillance, privacy and free speech)
Davis v Commissioner of Police of the Metropolis [2016] EWHC 38 (QB) battery, duty of care, right to life and self-defence
R. (Duggan) v Association of Chief Police Officers (UKSC 2015/0185) for ACPO (right to life and procedures following police shooting incidents, opposing permission to appeal)
Other cases and work of note includes:
Independent Inquiry into Child Sexual Abuse, Anglican Church investigation (junior counsel for a participant regarding historic investigation)
General Data Protection Regulation advice to a peak sporting body and various law enforcement authorities
Presenting counsel in statutory disciplinary proceedings arising from the "Plebgate" affair
Counsel for the family in a sensitive withdrawal of treatment case, concerning a baby with a rare genetic disorder, expert evidence from three jurisdictions
Junior counsel for three retired police superintendents in the Hillsborough inquests
Junior counsel to Chris Johnston KC and Heidi Knight in a series of medical product liability claims
Advised the College of Policing on certain policies and Authorised Professional Practice
Advised the Competition and Markets Authority on certain investigatory powers
Junior counsel to Greater Manchester Police in a test case regarding false imprisonment and Article 5, ECHR
articles
Aaron contributes to the Medical Law Reports and the UK Police Law Blog. He has published reviews and articles in the Law Quarterly Review, Oxford University Commonwealth Law Journal, the Journal of Industrial Relations, and book chapters ranging from corporate law to limitation.
Seminars
Aaron has given seminars on issues arising from the Human Rights Act 1998, the Regulation of Investigatory Powers Act 2000, Investigatory Powers Act 2016 and the Equality Act 2010.
qualifications
Called to the Bar of England & Wales in 2011
Called to the Bar of Northern Ireland in 2017
Bar Professional Training Course, outstanding (City)
Hardwicke, Denning and Buchanan awards (Lincoln's Inn)
BCL (Oxford)
LLB first class (Sydney)
Econ Soc Sci first class, medal (Sydney)
memberships
Constitutional and Administrative Law Bar Association
Employment Law Bar Association
Discrimination Law Association
Industrial Law Society
London Common Law & Commercial Bar Association
other Areas of practice
Aaron is a reviewer for the Bar Pro Bono Unit. He has acted pro bono for individuals, families and charities, in cases ranging from the Employment Tribunal to the European Court of Human Rights.
Privacy
Aaron adopts and adheres to the provisions of the privacy notice which can be accessed here.
further information
For further details of Aaron's practice please click on the links to the left or contact a member of the clerking or client service team.
Bar Council Membership No: 09898
Registered Name: Aaron Roy Rathmell
VAT Registration No: 138 6651 88