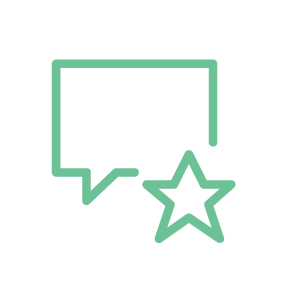 "He is extremely knowledgeable, very hardworking and a pleasure to work with."
 The Legal 500
Aaron was junior counsel for the Defendant in Rathband v Chief Constable of Northumbria [2016] EWHC 181 (QB), an important judgment concerning torts and emergency operations
Experience & expertise
Aaron has a growing expertise in investigations, inquiries and information law. He advises on judicial reviews, human rights, discrimination law, inquests, disciplinary proceedings, and civil claims including negligence, defamation, malicious prosecution and misfeasance in public office.
Aaron has been ranked for police work in the Chambers UK Bar Guide since 2015. The directories state:
"He is extremely knowledgeable, very hardworking and a pleasure to work with", The Legal 500.
"He has the most incredible level of intelligence and technical brilliance", Chambers & Partners.
"He has the people skills to assess the situation and respond accordingly", Chambers & Partners.
"Well regarded for his work on police misconduct matters, Employment Tribunals, inquests and civil claims, particularly related to human rights breaches and negligence. He has recent experience in cases involving firearms and shootings", Chambers & Partners.
"He stands his ground and doesn't allow himself to be pushed around in the courtroom. He's very careful and considered", Chambers & Partners.
Cases & Work of Note
Aaron is frequently instructed in high stakes cases and has acted for individuals, charities, major corporations and public authorities.
He has appeared in a variety of complex High Court cases as sole counsel or led by Queen's Counsel, including:
R. (Gilmore) v Police and Crime Commissioner of West Yorkshire [2017] EWHC 2867 (Admin) for the PCC, regarding the application of police misconduct powers to a retired officer, led by John Beggs QC.
Dias and others v Cleveland Police, Investigatory Powers Tribunal 2016-2017 for the first claimant, regarding covert surveillance, privacy and free speech.
Counsel for the family in a sensitive withdrawal of treatment case, concerning a baby with a rare genetic disorder, drawing on expert evidence from three jurisdictions.
Rathband v Chief Constable of Northumbria [2016] EWHC 181 (QB) for the Chief Constable, an important judgment concerning torts and emergency operations.
Davis v Commissioner of Police of the Metropolis [2016] EWHC 38 (QB) for the Commissioner, regarding battery, duty of care, right to life and self-defence.
R (Duggan) v Association of Chief Police Officers (UKSC 2015/0185) for ACPO, regarding the right to life and procedures following police shooting incidents (opposing permission to appeal to the Supreme Court).
R. (X) v Chief Constable of Y [2015] EWHC 484 (Admin); [2015] A.C.D. 99 for the public authority respondents, regarding police records, public interest immunity, right to a fair trial and right to respect for private and family life.
Other cases and work of note includes:
Junior counsel to Chris Johnston QC and Heidi Knight in a series of medical product liability claims.
Counsel for a NHS Foundation Trust in an inquest involving 14 witnesses and two experts.
Counsel for a consultant psychiatrist in a four-day jury inquest.
Junior counsel for the respondent in the Aubrey v Northumbria Police Employment Tribunal proceedings (discrimination, protected disclosures, victimisation and costs), led by Angus Moon QC.
Counsel for the respondent police force in a two-week Employment Tribunal case concerning race discrimination and whistleblowing.
 Junior counsel to Greater Manchester Police in a test case regarding false imprisonment and Article 5, ECHR.
Advised the College of Policing on certain policies and Authorised Professional Practice.
Advised the Competition and Markets Authority on certain investigatory powers.
 Junior counsel acting on behalf of three central retired police superintendents in the Hillsborough inquests.
Presenting counsel in statutory disciplinary proceedings against a police officer, arising from the "Plebgate" affair.
Junior counsel to Police and Crime Commissioners in a number of disciplinary proceedings against chief officers.
Counsel advising three public authorities on complex FOI requests and information law, following investigations.
articles
Aaron contributes to the Medical Law Reports and Police Professional. He has published reviews and articles in the Law Quarterly Review, Oxford University Commonwealth Law Journal, the Journal of Industrial Relations, and book chapters ranging from corporate law to limitation.
Seminars
Aaron has given seminars on issues arising from the Human Rights Act 1998, the Regulation of Investigatory Powers Act 2000, Investigatory Powers Act 2016 and the Equality Act 2010.
qualifications
Bar Professional Training Course, outstanding (City)
Hardwicke, Denning and Buchanan awards (Lincoln's Inn)
BCL (Oxford)
LLB first class (Sydney)
Econ Soc Sci first class (Sydney)
Called to the Bar of Northern Ireland in 2017
memberships
Constitutional and Administrative Law Bar Association
Discrimination Law Association
Industrial Law Society
other Areas of practice
Aaron is a reviewer for the Bar Pro Bono Unit. He has acted pro bono in a number of cases for individuals, families and charities.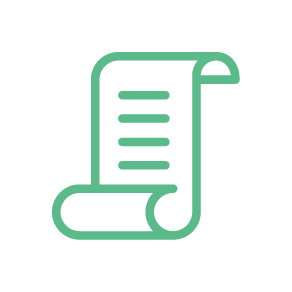 reflections
Listening to the client is not just good 'customer service'. It is essential to success. Some of the best cross-examination is based on notes handed up by clients, reacting to new developments in the case. Clients win cases.
"With a consultative approach, it is possible to succeed in a principled and sustainable way."
Of course the law degree is important. But empathy, emotional intelligence and judgement can be just as important as legal research. You never know what life experience will come in handy when trying to frame questions and communicate arguments.
It is always important to think ahead and understand your client's goals for litigation. With a consultative approach, it is possible to succeed in a principled and sustainable way, which brings credit on the entire team.
Recommendations
Aaron is recognised as a leading junior by both The Legal 500 and Chambers & Partners. Recent editorials include:
'Good client manner and confidence in his own ability – he doesn't back down when he knows he is right.'
The Legal 500
"His attention to detail is extremely impressive. He has encyclopedic knowledge of case law and he anticipates potential issues really quickly."
Chambers & Partners
'Tactically very astute, and has a great manner with clients.'
The Legal 500
"A very bright junior who is able to pull apart complex issues to get to the crux of the matter. He offers clear and helpful advice swiftly."
Chambers & Partners
'He has an incredible intellect and his dedication to his work is unwavering.'
The Legal 500
"Aaron's advocacy is compelling, persuasive and unflashy, and he gives a very good and professional account for the respondent in the relevant issues. On top of that, he is a pleasure to work with and I will certainly instruct him again."
Chambers & Partners
'Very bright, dedicated and meticulous.'
The Legal 500
"Supremely bright, very industrious and patient. Clients like him a great deal."
Chambers & Partners
"Incredibly bright, thorough, quick and astute. He'll be a high flier."
Chambers & Partners
"He has the most incredible level of intelligence and technical brilliance."
Chambers & Partners
"He has the people skills to assess the situation and respond accordingly."
Chambers & Partners
"Excellent across the board."
Chambers & Partners
"His academic drafting and people skills are exceptional." "He has a textbook knowledge and knows all the answers." 
Chambers & Partners
Privacy
Aaron adopts and adheres to the provisions of the privacy notice which can be accessed here.
further information
For further details of Aaron's practice please click on the links to the left or contact a member of the clerking or client service team.
Bar Council Membership No: 09898
Registered Name: Aaron Roy Rathmell
VAT Registration No: 138 6651 88