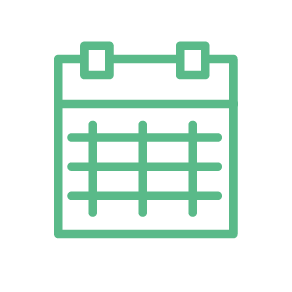 Dr Simon Fox KC spoke at the AvMA Annual Clinical Negligence Conference on "Bolam is Dead. Long Live Bolam !"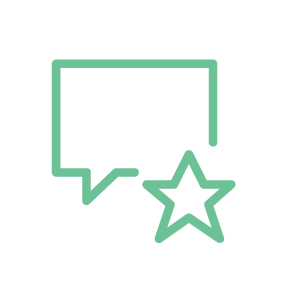 "He is our go-to silk for complex, high value cases.  Simon is exceptionally good with clients, has strong technical knowledge and is a leader in his field."
Andrew Martin, Dicksons Solicitors
Experience & Expertise
Simon is a medically qualified specialist clinical negligence silk with 25 years' experience.
Simon trained, qualified and worked firstly as a doctor in the UK, New Zealand and Central Africa. His experience covered most areas of medicine and surgery and included accident and emergency medicine, neurosurgery and treating casualties from the Mozambique civil war.
As a barrister Simon has specialised in clinical negligence and, in particular, in cases with difficult or complicated issues on breach and causation. He is one of the few barristers to have succeeded on a disputed material contribution causation argument at trial.
His practice is nationwide and he spends much of his time travelling the country to meet clients in solicitors' offices and clients' own homes.
Simon is a certified mediator and sits two days per month as Assistant Coroner in Avon.
Examples of Simon's work:
Cases and work of note
Reported
Bayley Porter (by her mother and litigation friend Kelly Porter) v Barts Health NHS Trust [2017] EWHC 3205 (QB) – Simon obtained an interim payment of £1.9m (total interim payments of £2.4m) at a contested application in order to purchase a property costing £1.65m. This was despite a negative discount rate and the difficulties in recovering accommodation capital costs due to the then decision of JR (a protected party) v Sheffield Teaching Hospitals NHS Foundation Trust [2017] EWHC 1245 (QB). This is believed to be the highest interim payment ever ordered in a clinical negligence claim.
Liverpool Women's Hospital NHS Foundation Trust v Edward Ronayne [2015] EWCA Civ 588 – provided clarification of the criteria for qualification as a secondary victim in a clinical negligence context and is now the main Court of Appeal authority on this point.
Suzanne Lane v (1) Worcestershire Acute Hospitals NHS Trust (2) University Hospitals Birmingham NHS Foundation Trust [2017] EWHC 1900 (QB) – claim for delay in surgery on ischaemic limb.
Unreported (in the last year)
OM v ST NHS Trust – 2018 – Cerebral palsy claim settlement for £25m lump sum equivalent.
J v R NHS Trust – 2018 – Delay in diagnosis of neonatal encephalitis settled for £19m lump sum equivalent.
LI v Secretary of State for Health – 2018 – Delay in diagnosis of kernicterus in newborn resulting in brain injury – settled for £9m lump sum equivalent.
C v W NHS Trust – 2018 – Wrongful birth claim settled for £4m.
X v Y NHS Trust (Defendant) and Z Council (Interested Party), HHJ Cotter QC, Bristol District Registry, 26th September 2018 and 23rd October 2018 – successful conclusion to a protected party's claim for equivalent of £15m despite intervention and ongoing dispute between local authority and defendant hospital trust.
Directory recommendations
Simon has been ranked in both the Legal 500 and Chambers and Partners legal directories for over 10 years, recent editorial includes:
Simon is an exceptionally diligent barrister;
he has great client care skills, being sympathetic but also realistic and direct;
lay clients are absolutely impressed with his skills as an advocate and his commitment to their case;
able to see points other barristers couldn't and offer a new perspective;
very forensic – none of the detail ever passes him by;
his cross-examinations are nothing short of masterpieces;
an experienced clinical negligence QC who uses his knowledge to conquer complex cases and is very good with clients;
very good at dealing with traumatised clients and putting at their ease;
the medicine is really complex and he's just completely on it, bashing forward questions with the experts and has never not understood where we are;
has great advocacy skills;
commands a nationwide reputation for the depth of his specialisation;
absolutely fantastic; 
goes above and beyond the call of duty;
a skilled advocate and negotiator;
elicited a tranche of enthusiastic feedback for his excellent client care skills, as well as for  his strength on his feet in court;
he has an overtly reasonable and calm approach which belies his evident ability to get his hands dirty in a fight; and
one of the most delightful barristers you'll ever meet.
Solicitor Recommendations
"I have worked with Simon for 20 years on complex and high value medical negligence claims.  With the added benefit of his own medical experience he is always able to break down the most complicated claims to identify the key issues that need to be focused on and overcome in order to be successful. He is approachable and easy to work with. He is always calm, in control and completely on top of the detail. He is brilliant with clients but exceptionally strong with opponents when he needs to be in order to achieve the best result he can."
Luke Daniels, Irwin Mitchell
"Excellent with clients, approachable and highly skilled, Simon is a first-rate silk."
Emma Broomfield, Lanyon Bowdler
"Simon's medical background is a huge asset in complex, high value clinical negligence cases. His knowledge is exceptional and he always delivers."
Yasmin Ameer, Nockolds
"Dr Simon Fox QC's in-depth knowledge of medical matters, combined with his razor sharp legal mind gives him the edge – a winning combination."
Emma Truin, Barr Ellison
"I have instructed Simon for a number of years in high value claims. An expert in clinical negligence, he is our go-to silk for complex, high value cases. Simon is exceptionally good with clients, has strong technical knowledge and is a leader in his field."
Andrew Martin, Dicksons Solicitors
"It is difficult to think of many better Counsel who have both the grasp of the law and are able to manage clients and legal teams. He has an innate ability of being in control like a swan, but you know that all preparation and work has been done and that he still has a full armoury ready to be launched if needed."
Tim Deeming, Slater and Gordon
"I have worked with Simon for a number of years and on some of the most difficult and tragic cases within my career. He offers a calm and methodical approach to any case he is involved in and his approach with clients is exceptional."
Thomas Riis-Bristow, Irwin Mitchell
"Clear, concise and to the point, Simon Fox QC is capable of getting to the nub of complex medical and legal problems quickly by focusing on the main objective. He provides clear and direct advice to those instructing him which can be actioned effectively. He has a relaxed yet direct approach and is very approachable. A real team player."
Anna-Clare Marks, Enable Law
"I have worked with Simon for over 10 years. He is always clear in his legal analysis, tactically astute, good at putting clients at their ease and a pleasure to work with. He is an excellent silk."
Paul Sankey, Enable Law
"Simon's cross examination of the surgeon at the centre of the case was a masterclass in preparation and execution." 
Victoria Beel, Slater Gordon
Lay Client Recommendations
"What a long road this has been to get to this point. We have both felt such a range of emotions going through this process but with the support and expertise of such a great legal team it has been worth it. Thank you for all the hard work (much of it we are probably unaware of) that you have undertaken on our behalf. While (our daughter) will never be as she should have been, this payout will be used to give her the best chance of enjoying her life through a good care team, lovely home, great therapy, good equipment and parents who can enjoy life with her rather than spending all our time just caring for her. Thank you."
Parents of 12-year-old girl with cerebral palsy
"Simon is a highly skilled professional who always puts his client's best interests first."
Mother of 17-year-old girl with severe arm injury
"Through very unfortunate circumstances my wife and I had the pleasure of meeting Dr Simon Fox who represented and supported us through a lengthy legal battle.
Dr Fox's knowledge and professionalism shone through from our very first meeting where he made us feel comfortable and at ease whilst thoroughly explaining the legal process, his role and the merits of our claim. During our legal journey with Mr Fox he continually reassured us in a comforting manner especially on occasions when he needed to deliver some difficult news.  His down to earth nature was emphasised by his use of non-legal jargon to help us understand exactly what was going on.
Through some difficult times Dr Fox was both caring and thoughtful. We always felt relaxed discussing some very personal issues with Dr Fox and his calming and comforting nature made him very approachable and easy to talk to.  By the end of our legal claim we regarded Dr Fox, not just as our barrister but as a friend and will always have the utmost respect and regard for him. Throughout a very long legal journey we were in awe of Dr Fox's knowledge, enthusiasm and professionalism, especially during the conclusion of our claim. We couldn't recommend Dr Fox highly enough for anybody requiring his services."
30-year old client with Cauda Equina Syndrome
"Calm and reassuring, Simon explained every aspect of the case. His advice and guidance was superb."
60-year-old client rendered paraplegic by delay in treatment of cord compression
"Without Simon's specialist knowledge and understanding of my late father's case we, as a family, would have never gotten the closure we had sought for so long. Simon's care and compassion for us as family stood out to me from the very first time we spoke and he helped us every step of the way with what was a complex and often daunting inquest. I can honestly say had we not met Simon we probably would not be where we are today, he made us feel at ease throughout the whole process and explained often confusing legal and medical terminology, making it easy for us to understand what was happening."
Family represented at a lengthy Coroner's Inquest resulting in a verdict of Neglect
Mediation Recommendations
"Simon was involved in a particularly tricky case of mine where we had real thorny issues in relation to life expectancy, form of order (PPO v lump sum) etc. My clients were incredibly nervous and apprehensive about mediation. Simon brought a sense of calm to the process and was able to cut through the issues between the parties with his knowledge and expertise and sense of pragmatism. He had such a kind, considerate and understanding  approach that put my clients at ease from the outset and undoubtedly was key in bringing about a fantastic settlement between the parties."
Jane Williams, Freeths
"Dr Fox QC successfully mediated a complex and emotional adult brain injury case I was involved in. From the outset he was compassionate, understanding, and put everyone at ease. However, most importantly he had an innate ability to understand the psychology of both parties and use this to draw them together to successfully resolve the case, despite the obvious barriers present. These skills combined with his experience and detailed knowledge of clinical negligence make him a valuable mediator, who I would not hesitate to recommend"
William Reynolds, Browne Jacobson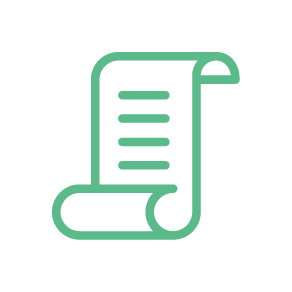 Reflections
I still find medicine fascinating – Whether it's teasing apart the symptoms caused by an undiagnosed brain tumour or discovering the mechanism for a stroke caused by an air embolism introduced through a central line. Applying a forensic analysis to such issues is why I look forward to opening each new case.
"There is no pleasure if it's easy. I enjoy the challenge of finding a way through a difficult case"
I am lucky to work in a team of specialist professionals – in contrast to some areas of law, clinical negligence cases are run by specialist experienced lawyers on both sides who are familiar with complicated issues and expert evidence. I very much enjoy working as a team with other specialist practitioners and experts.
I like difficult and complex cases on breach and causation – There is no pleasure if it's easy. I enjoy the challenge of finding a way through a difficult case.
I enjoy the human side of the job – all clients are anxious and any case is a stressful period in their lives. Most seem to manage to show exceptional courage and dignity. It is a privilege to play a part in helping them through the process.
Qualifications, Appointments and Publications
MB, BS – Charing Cross and Westminster Medical School – 1990
Graduate Diploma in Law – City University – 1993
Called – Inner Temple – 1994
Assistant Coroner – Avon – 2010
Silk – 2016
Certified Mediator – London School of Mediation – 2019
Seminars/Lectures/Articles
Simon has a particular academic interest in the change in the test for breach of duty in clinical negligence, on which he has written and lectured extensively.
Avma have asked Simon to lecture on this topic – "Bolam is Dead, Long Live Bolam !" – at their Annual Conference in Leeds in 2019.
Simon also has a particular interest in expert evidence. He has written a number of articles, in particular on changes to the law on expert's agendas.  He also trains experts.
The BMA invited Simon to lecture on both Bolam and experts' agendas at their Annual Legal Conference in London in March 2019.
Simon has reported on the following cases for the Medical Law Reports:
Toombes v Mitchell [2020] EWHC 3506 (QB) [2021] Med LR 220 Clinical negligence – Preliminary issue – Wrongful conception and birth – Congenital spinal cord defect and disability – Whether liability under Congenital Disabilities (Civil Liability) Act 1976, section 1 or common law – Whether no cause of action as one for wrongful life.
Breakingbury v Croad Cardiff CC [2021] Med LR 509 Clinical negligence – Dental negligence – Trial of preliminary issues – Whether non-delegable duty of care owed by dental practice owner to patient – Whether dental practice owner vicariously liable for negligence on the part of associates – Whether claim barred by the Limitation Act 1980.
privacy
Simon adopts and adheres to the provisions of his privacy notice which can be accessed here.
further information
For further details of Simon's practice please click on the links to the left or contact a member of the clerking or client service team.
Bar Council Membership No:
Registered Name: Simon Fox
VAT Registration No: