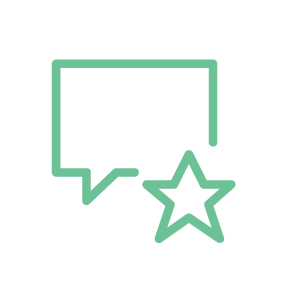 "Very thorough and very calm."
The Legal 500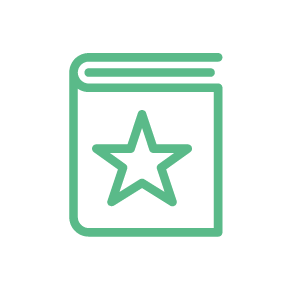 The Power to Quarantine and Coronavirus, Public Health and Coercive Powers
David Lawson writes for Public Law Today and New Law Journal
Click here for David's article
Experience & Expertise
David has appeared in numerous reported cases and has a busy practice in a wide range of courts and tribunals. In addition to hearings he advises on access to services and the organisation and regulation of provision. David is instructed by the major firms and public bodies in his field and consistently recognised in legal directories as a leading junior.
David has appeared in many key education law cases at all levels. He has experience in all aspects of education law from nursery provision to post-graduate and individual rights to national policy. He is widely acknowledged as a leading practitioner in the field.
David has a thriving healthcare practice and writes extensively about access to healthcare, including the chapter on access to healthcare in Medical Treatment Decisions and the Law. Recent instructions include judicial reviews about which CCG is responsible for treatment, about access to treatment (continuing care and medication) and about closure of services.
He regularly appears in the Court of Protection. He has particular experience on questions of sexual relations and marriage. His medical treatment work includes covert treatment, birth and end of life issues, blood transfusions and anaesthetics. He co-wrote the chapter on feeding in Medical Treatment Decisions and the Law.
David has experience of a wide range of areas related to legal practice. He has recently spent several years as a part-time Ombudsman for the Financial Ombudsman Service. He has undertaken trial observation in Lesotho (environmental damage) and Turkey (language rights). He is a past editor of the Education Law Monitor.
recommendations
David is consistently recommended by the legal directories as a leading junior. He is ranked in the Chambers UK Bar Guide for Education, Court of Protection and Local Government.
Clients cited by Chambers and Partners state that he is "very good with clients, he is very thorough, and has a great success rate"
Other recent directory editorial has included the following:
in relation to legal issues:
careful in his approach, thinks very deeply about his cases and finds novel legal points;
David is outstanding;
he has impressive drafting and advocacy abilities;
he is skilful and creative in presenting difficult arguments;
has an encyclopaedic knowledge of the law;
he is really intelligent and sees cases from angles that others don't;
a powerhouse in the area of education law … able to grapple with the most complex education law issues;
he is a considered, thorough and highly experienced advocate who is able to grapple with the most complex of education law issues;
pragmatic in his approach, he is able and willing to argue difficult points of law; and
one of his strengths is his confidence and knowledge of the law and procedure.
and providing a useful legal service:
finds innovative ways to resolve what can appear to be intractable disputes;
drives down to the detail of the case and its wider commercial implications quickly and concisely;
he is so effective;
his cross-examination skills are beyond compare;
he is excellent – very hard-working and knows everything there is to know about education;
he thinks through all angles; and
he picks things up and gets to grips with them in a short timeframe.
and manner:
he is calm, clear and very approachable;
he is definitely a barrister who can think on his feet;
he relates well to clients;
he really gives his time and empathy to clients in significant distress;
he is absolutely fantastic – he goes above and beyond;
he is well regarded, knowledgeable and strong in his approach;
persuasive, thoughtful and clear;
he is a considered, thorough and highly experienced advocate;
he takes on the pressure of a difficult case whilst maintaining a calm and straightforward manner when addressing clients and colleagues;
he's empathetic towards clients; and
approachable and has an easy manner.
and involvement of instructing solicitors:
he not only wants to present good arguments, but also genuinely welcomes the views of the instructing solicitor; and
he is prepared to make time for tactical and strategic discussions with regard to the progress of litigation.
and overall:
clearly a silk in the making;
is head and shoulders above the rest;
he is absolutely outstanding;
he achieves remarkable results through a combination of his skill and his dedication; and
he gives everything to his cases, and is always approachable and great to work with.
publications
Medical Treatment: Decisions and the Law
David co-authored chapter eight: Access to Healthcare – Funding in the fourth edition of the book Medical Treatment: Decisions and the Law, edited by Christopher Johnston KC and Sophia Roper KC and written by 27 members of Serjeants' Inn.
Education Law Monitor – past editor
Local Government Lawyer, Public Law Today, Education Law Journal and Health Service Journal – contributor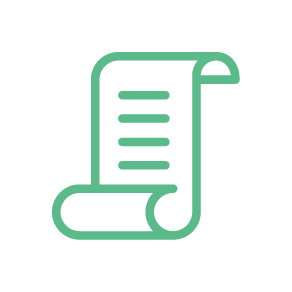 reflections
Ultimately law is about managing risk. Sometimes you have to leave key interests at risk but if you don't have to it's best not to.  It's usually sensible to narrow down what's at stake.
"The best answers come from listening to the clients."
Like many colleagues I act for claimants and defendants. It brings valuable insights – the most important of them – organisations are trying to do the right thing and never forget how much individuals have at stake.  More than anything else acting for all parties to disputes is a constant barrier to cynicism and reminder of what works in the system.
The best ideas come from the clients. Sometimes clients – and even the lawyers – look to the lawyers for the answers.  The best answers come from listening to the clients and then trying to work out how the answer they can see fits into the law or can be based in the facts the court may find.
privacy
David adopts and adheres to the provisions of his privacy notice which can be accessed here.
Further Information
For further details of David's practice please click on the links to the left or contact a member of the clerking or client service team.
Bar Council Membership No: 41350
Registered Name:
VAT Registration No: 848653876