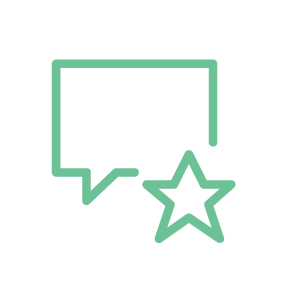 "He thinks through all angles."
The Legal 500
David Lawson appears in leading judicial review on fitness to practise and universities.
Click here to read the news story
experience & expertise
David has appeared in numerous reported cases considering some of the key concepts in his areas of practice. He also has a busy practice of trials and hearings in a wide range of courts and tribunals ranging from short applications to multi-day cases. He is regularly involved in advising local government, schools, care homes and companies about the commissioning, regulation and organisation of provision. David is instructed by the major firms and public bodies in his field and Chambers UK and the Legal 500 have consistently recognised him as a leading junior.
David has appeared in many key education law cases at all levels. SEN and disability appeals include the integration of education, health and care in EHC plans and reasonable adjustments in public exams. Higher education experience includes the meaning of 'academic judgment' and disciplinary and judicial review challenges for students removed from university courses on disciplinary grounds including fitness to practice. Experience of the organisation of education includes cases on the meaning of the word 'school' and the challenge by judicial review to the Charity Commission's tests for independent schools to retain charitable status.
David has been in many cases considering health service provision including blood transfusions, anaesthetic, birth and end of life issues. He has advised on the right to treatment, which organisation is responsible to pay for treatment and the regulation of providers.
He frequently appears in the Court of Protection or the High Court on disputes relating to capacity and care for adults, often with significant needs. This includes deprivation of liberty and capacity to make decisions on sexual relations and marriage.
David has experience of a wide range of areas related to legal practice. He has recently spent several years as a part-time Ombudsman for the Financial Ombudsman Service. He has undertaken trial observation in Lesotho (environmental damage) and Turkey (language rights). He is a past editor of the Education Law Monitor and talks and writes extensively on his areas of practice.
Cases and work of note
Within the education sector David is an established leading practitioner and has appeared over 20 reported cases including cases with significant wider implications and. The Independent Schools Council v The Charity Commission for England & Wales [2012] 2 WLR 100 decided the meaning of the phrase 'public benefit' for charitable independent schools. David was also in the first case to consider the meaning of the word 'school', TB v Essex County Council [2014] ELR 46. Other reported cases include post 16 provision, academy conversion, the proper approach to expert evidence, the process of judicial review in the Upper Tribunal, transport duties, the meaning of "waking day" and school admission and exclusion.
In higher education David often represents students including those following professional courses who are facing fitness to practice issues.  He appeared in R (Gopikrishna) v. OIA, a long running judicial review of the higher education ombudsman considering the proper approach to errors by university panels.  In R (ota Mustafa) v OIA [2013] ELR 446 the court gave the first decision on the meaning of "academic judgment" and the limitations it imposes on the review of decisions in the higher education sector.  R (ota Nyoni) v. Secretary of State for Business [2015] EWHC 3533 concluded that a student was entitled to finance, following the decision of Tigere in the Supreme Court.
David is often involved in advising on the organisation of services and challenges to decisions about opening and closing provision.  One example is Draper v Lincolnshire CC [2014] LGR 673, a "cuts case" considering local government decision making when closing public service provision.  The case looks at the Localism Act 2011 and procurement and consultation questions.  R (ota Island Farm) v Bridgend CBC [2007] LGR 19 concerns local authority decision making on a large scale development project, in particular the limits on political considerations in decision making.  ML v Tonbridge [2012] ELR 508 determined what happens to accrued claims when a school closes.
The Equality Act is a common theme in David's practice.  He appeared in ML v Kent County Council [2013] ELR 364, the leading case on the extent of reasonable adjustments required in public exams.  He also appeared in R (ota Logan) v. Havering [2015] EWHC 3193 considering the implications of the Equality Act on Council Tax discounts for disabled people.
David regularly advises or represents parties in cases concerning alleged failure by health, care and education providers to meet regulatory standards.
David has appeared in numerous Court of Protection and inherent jurisdiction cases considering deprivation of liberty (eg GW [2014] EWCOP 20) access to medical treatment (Y [2016] EWHC 206) and hospital schools R (ota HR) v Medway [2010] ELR 513.
recommendations
David is consistently recommended by the legal directories as a leading junior. He is ranked in the Chambers UK Bar Guide for both Education and Local Government.
Clients cited by Chambers and Partners state that he is "very good with clients, he is very thorough, and has a great success rate"
Other recent directory editorial has included the following:
he is very approachable and inclusive;
he not only wants to present good arguments, but also genuinely welcomes the views of the instructing solicitor;
he is prepared to make time for tactical and strategic discussions with regard to the progress of litigation;
drives down to the detail of the case and its wider commercial implications quickly and concisely;
he provides advice on higher education and SEN issues;
he takes a thorough, analytical approach to cases;
he is skilful and creative in presenting difficult arguments;
he picks things up and gets to grips with them in a short timeframe;
he is thorough, approachable and has an easy manner;
very thorough and very calm;
has an encyclopaedic knowledge of the law;
he achieves remarkable results through a combination of his skill and his dedication;
he gives everything to his cases, and is always approachable and great to work with;
he has impressive drafting and advocacy abilities;
he is definitely a barrister who can think on his feet;
he takes on the pressure of a difficult case whilst maintaining a calm and straightforward manner when addressing clients and colleagues;
one of his strengths is his confidence and knowledge of the law and procedure;
highly capable and very thorough;
an expert in the academy and free school programme;
pragmatic in his approach, he is able and willing to argue difficult points of law.
publications
Medical Treatment Decisions and the Law – contributor
Education Law Monitor – past editor
Local Government Lawyer, Education Law Journal and Health Service Journal – contributor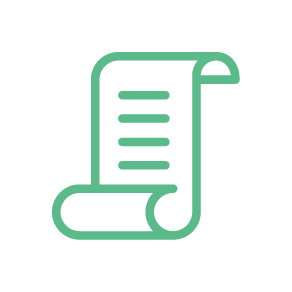 reflections
Ultimately law is about managing risk. Sometimes you have to leave key interests at risk but if you don't have to it's best not to.  It's usually sensible to narrow down what's at stake.
"The best answers come from listening to the clients."
Like many colleagues I act for claimants and defendants. It brings valuable insights – the most important of them – organisations are trying to do the right thing and never forget how much individuals have at stake.  More than anything else acting for all parties to disputes is a constant barrier to cynicism and reminder of what works in the system.
The best ideas come from the clients. Sometimes clients – and even the lawyers – look to the lawyers for the answers.  The best answers come from listening to the clients and then trying to work out how the answer they can see fits into the law or can be based in the facts the court may find.
Further Information
For further details of David's practice please click on the links to the left or contact a member of the clerking or client service team.
Bar Council Membership No:
Registered Name:
VAT Registration No: