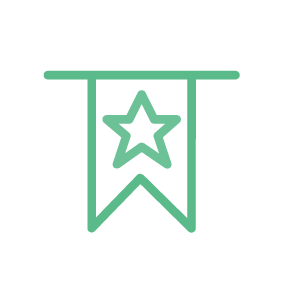 The Civil Course Director of the SEC International Advocacy Course,  the Inner Temple New Practitioner Course and the Inner Temple EPP Advocacy Course, Scott has also trained advocates at the International Criminal Court in the Hague and in Argentina, Finland, Hungary, Poland and South Africa.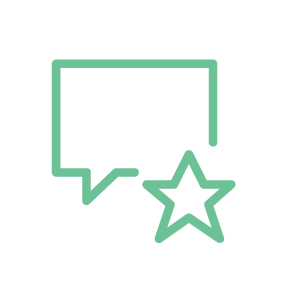 "Scott's ability to deal with experts is second to none. He is brilliant at cross-examining."
Chambers & Partners 2023
EXPERIENCE & EXPERTISE
Scott has 26 years' experience as an advocate and is a well-respected name in his chosen fields of clinical negligence, personal injury, inquests, JRs and the Court of Protection. Scott concentrates on cases of complexity and/or high value, mainly in the High Court and usually against silks.
He is praised for his ability to communicate with experts and lay clients in confident, clear and friendly terms. He understands that the key to success in litigation is not just thorough preparation and excellent advocacy skills, but also enjoying working in a team to developing a winning strategy to achieve the client's objectives. Clients appreciate Scott's calm and measured approach in court and his eye for a winning strategy.
Scott has built up a practice which successfully combines all types of clinical negligence cases and has developed particular expertise in high value birth injury claims. His personal injury practice focusses on high value brain injury claims and Scott has specialist experience of cases where brain damage and death have been caused by positional asphyxia as a result of restraint.
Scott is regularly instructed in Article 2 inquests where death has occurred whilst in prison, police custody, in hospital, whilst under secure escort and whilst in the care of local authorities. Scott is often instructed in inquests where there is a complex medical issue and/or medical experts involved.
Scott also practices in the fields of Judicial Review (mainly relating to prisoners), Professional Negligence (failed clinical negligence of personal injury claims), Professional Discipline (medical) and Court of Protection (serious medical treatment cases).
CASES AND WORK OF NOTE
Recent examples of Scott's caseload in the last 12 months include:
CLINICAL NEGLIGENCE
SY & anor v Hillingdon Hospitals NHS Foundation Trust (current): Negligent failure to monitor CTG in pregnancy and recognise signs of fetal distress leading to acute hypoxia causing the grade 5 GMFCS Cerebral Palsy in the child who is gastrostomy fed, doubly incontinent, severely impaired in sight and hearing with poorly controlled epilepsy, unable to mobilise and requiring 24h care.
HS & anor v (1) Birmingham Women's and Children's NHS Foundation Trust (2) University Hospitals Birmingham NHS Foundation Trust (current): Failure to advise woman with Marfan syndrome as to significant risks to fetus in pregnancy and/or advise as to prophylactic surgery to replace the aortic root and ascending aorta. Mother suffered aortic dissection during pregnancy and a delay in diagnosis led to multiple areas of ischaemic bowel, jejunal atresia and stenosis in the baby.
GT v Guy's & St Thomas' NHS Foundation Trust (current): Negligent failure to diagnose and repair diaphragmatic hernia in a 3 month old boy allegedly leading to necrosis and significant loss of the gut, long-term vomiting, diarrhoea and feeding by gastrostomy.
RXL v Oxford University Hospitals NHS Foundation Trust (2021): Negligent decision to treat arterio-venous malformation surgically leading to haemorrhage in the right temporal lobe of the brain causing serious brain damage in a 38 year old mother. Liability agreed on a 50/50 basis.
FD v Barking, Havering and Redbridge University Hospitals NHS Trust (current): Cerebral palsy caused by hypoxic brain injury at birth in 2017. Scott acts for the claimant.
PERSONAL INJURY
Grenfell Tower Fire (current): Acting for a number of primary and secondary victims of the Grenfell Tower disaster.
XV v SG (current): Severe TBI in an 18 year old resulting in permanent cognitive deficits, round the clock care for life and an inability to work. Quantum £5M+.
AK v FK (current): Severe TBI in an 24 year old when the defendant deliberately ran his car into the claimant following an argument. The claimant suffered serious brain injuries and is unlikely to work again. Quantum £3M+.
SS v Choudhury (current): High value brain injury case involving a 9½ year old boy who ran into the road whilst playing outside his house. Permanent and severe brain damage. KBD trial listed in 2023. Quantum >£5M.
Renton v G4S (current): Complex brain injury case. Inmate attacked an officer who was supervising a football match within the prison grounds.
COURT OF PROTECTION
Sandwell and West Birmingham Hospitals NHS Trust (2022): Newton J: Whether a woman should be restrained and sedated against her will in order for surgeons to perform a mastectomy.
Croydon Health Services NHS Trust v CL (2022) – Mostyn J: Whether a teenager should be restrained and sedated against her will in order to perform an endoscopy to remove an object that she had deliberately swallowed as an act of self-harm.
University Hospitals Birmingham NHS Foundation Trust v LS (2022)  – McDonald J: Whether a 32 year old woman suffering psychosis should undergo a caesarean section under general anaesthesia against her will.
West London NHS Trust v WH (2020) – Theis J: Whether antihypertensive medication should be administered covertly and against a patient's will.
INQUESTS
Francis Chadwick (listed Jul 2023): Article 2 prison inquest with a jury.
Stuart Robinson (listed May 2023): Article 2 prison inquest with a jury.
Ashley Dougan (listed Mar 2023): Article 2 prison inquest with a jury.
Jonathan Crooks (Nov 2022): Article 2 prison inquest with a jury; suicide of a 44 year old man with complex mental health and behavioural problems.
Simon Boyle (Sep 2022): Article 2 prison inquest with a jury; deceased died from the combined effects of ingesting synthetic cannabinoids, methadone and alprazolam.
Shaun Hughes (Jul 2022): Article 2 prison inquest with a jury; deceased died after swallowing a package of illicit substances passed to him on a visit by a family member.
Paul Noble (May 2022): Article 2 prison inquest with a jury; deceased suffered orthopaedic and soft tissue injuries during arrest which culminated in septic arthritis and death.
Paul Jordan (Feb 2022): Article 2 prison inquest with a jury; suicide of a man convicted of having murdered his wife with multiple subsequent suicide attempts in prison.
Darren Ashcroft Ashcroft (Jan 2022): Article 2 prison death arising from the stabbing of Darren Ashcroft at HMP Altcourse by a fellow prisoner.
Recommendations
Scott is consistently ranked as a leading junior in the directories for Clinical Negligence, Inquests and Inquiries and Personal Injury.
Most recently Chambers & Partners notes "Scott cuts to the heart of the matter very quickly and is always a pleasure to work with".
Other editorial from the directories includes:
immensely bright and articulate;
superb;
he has a brain the size of a planet;
incredible in terms of knowledge and experience;
scott's ability to deal with experts is second to none;
a highly effective cross-examiner;
no stranger to handling clinical negligence cases of the greatest value and complexity;
he knows the points to take, and just as importantly, the points not to take;
an engaging advocate on his feet;
coroners appreciate his direct but courteous manner;
charming and bright;
a marvellous advocate for his clients;
persuasive and tenacious rather than aggressive;
really likeable in court;
manages the law and other issues very sensitively;
argues the case very well;
impresses with his professionalism;
a real fighter;
the first port of call in unusual or difficult cases;
his role as an assistant coroner has really given him a gravitas when acting as counsel in death in custody matters;
has a really good understanding of what the client needs;
a special kind of advocate;
adept at inquest proceedings which involve clinical negligence;
a good advocate who takes a very collaborative approach;
a senior statesman among inquest senior juniors;
really good judgement;
always gets the best out of medical experts;
easily builds trust and a good rapport with clients;
good on detail and also good on his feet;
approachable and friendly;
firm but charming in equal measure;
amazing in conference with clients and experts alike;
able to explain the legalese and to draw from the experts the key information required;
brilliant;
provides an excellent service to his clients;
he's got that human edge;
takes a practical view of cases;
very personable;
really knows what he's talking about;
extremely good with clients;
very knowledgeable and charming advocate;
has a lovely manner and is good in negotiation;
has considerable experience in the clinical negligence arena;
has a great deal of experience of fighting medically complex cases;
has a very good understanding of the medical aspects of a case;
handled the various parties in conference skilfully, managing to explain the issues and the process clearly and simply;
a very safe and confidence-inspiring counsel;
brilliant at cross-examining;
excellent with clients;
able to explain matters in a way which client's understand;
demonstrates great in-depth knowledge;
extremely diligent;
profoundly strong knowledge of statute and common law;
quickly gets on top of the issues;
an expert in medical law;
just so technically amazing;
if he says he will do a case for you, he'll see it through to the end;
he's won some really, really difficult cases for me;
scott's ability to deal with experts is second to none;
brilliant at cross-examining;
cuts to the heart of the matter;
always a pleasure to work with;
a marvellous advocate for his clients;
easily builds trust and a good rapport with clients; and
he manages with genuine ease to balance doing a first-class job for clients while demonstrating empathy and understanding to bereaved families.
APPOINTMENTS
Master of the Bench, Inner Temple (2015)
Assistant Coroner, all coronial areas in Kent (2016)
Recorder (Civil) on the Midland Circuit (2022)
QUALIFICATIONS
Scott is an 'A grade' advocacy teacher trainer for Inner Temple (the highest grade awarded by the Inns).
He has taught advocacy to lawyers in Argentina, South Africa, Hungary, Poland and at the ICC in the Hague.
Scott is the Civil Director of the annual South Eastern Circuit Advanced International Advocacy Course at Keble College, Oxford.
Scott is the Civil Director of the Inner Temple EPP advocacy training programme and sits on the Advocacy Committee.
Scott was educated at the Perse School, Cambridge, the University of London, the College of Law and the Inns of Court School of Law.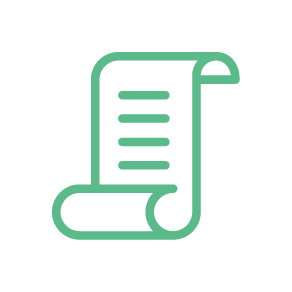 Reflections
Clients need to know that you have got their back
It is not enough to be good in court. My clients – the injured, insurers, doctors, NHS Trusts or private companies – need to know that I understand their point of view and what they want to achieve. I take care to develop realistic objectives, explain my strategy and why I want to pursue certain points and not others. Above all, my clients need to know that I will stand up for them, however uncomfortable or difficult the argument might be.
Find the problems before your opponent does
Most problems in a case can be solved, avoided or reduced if they are identified early enough. So start with the difficult stuff.
Clients want to hear the truth
Medical cases are often complicated, intense and heart-breaking. I believe that people in difficult situations generally want (and deserve) to hear my honest views, as long as they are delivered with kindness and empathy.
"The best solicitors and barristers combine their skills to produce much more than the sum of their parts."
You don't learn anything when you are talking
The most interesting part of being a medical lawyer is getting to learn about cutting edge science from first class experts. Never be afraid to say when you do not understand something; the chances are that nobody else in the room does either. The best experts are always happy to explain.
Lennon & McCartney
The solicitor/barrister model works. Cases are not won by individual lawyers. The best solicitors and barristers combine their skills to produce much more than the sum of their parts.
Judges just want to get it right
The key to winning difficult cases is pretty straightforward. Judges want to arrive at the right decision. The best advocates realise this and help them do it.
FURTHER INFORMATION
For further details of Scott's practice please click on the links to the left or contact a member of the clerking or client service team.
Bar Council Membership No: 35763
Registered Name: Scott Matthewson
VAT Registration No: 752 1545 44
For more information about Scott's practice, please speak to the clerks here.