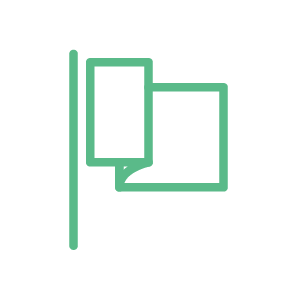 Through Horizon, Alexander has provided training to new judges in Somaliland and has been involved in their High Judicial Council's project for the creation of a Legal Resources and Training Centre.
He is a legal adviser to AFC Wimbledon football club.
Alexander is a Specialist Regulatory Advocate in Health and Safety and Environmental Law. He is also a specialist prosecutor for extradition, serious and organised crime and proceeds of crime. He has been appointed to the League Managers Association Legal Panel.
Experience & Expertise
Alexander practises in commercial law, extradition, public law, professional discipline, and financial crime. Commercial instructions include contractual and company disputes, insolvency, chancery, trustee disputes and civil fraud matters. He conducts first instance extradition hearings and High Court Appeals both for those sought for extradition and for Requesting Judicial Authorities.
Alexander also has significant experience in judicial review in a variety of contexts, including sports law and prison law. He acts frequently in professional discipline matters, for and against regulators. He has acted in complex, lengthy and high value frauds, money laundering and corruption cases. His experience spans both criminal and civil fraud. He advises companies on issues of compliance with anti-corruption, money laundering and health and safety regulations.
Extradition & Regulatory Crime
He is a specialist panel member for the Crown Prosecution Service. He has significant experience before the Administrative Court and at first instance hearings.
He has acted for companies and individuals in food safety, health and safety, environmental and planning law prosecutions. He has conducted a large number of local authority regulatory prosecutions including under the Licensing Act 2003, Food Hygiene (England) Regs 2006, Environmental Protection Act 1980 and Consumer Protection from Unfair Trading Regulations 2008.
He acts on both sides and in cases under both Part 1 and Part 2 of the Extradition Act 2003.
Financial Crime & Fraud
He has extensive experience dealing with both civil and criminal fraud and has acted in complex fraud, money laundering, pension fraud and corruption cases. He has conducted lengthy and high value trials both as led junior and as a junior alone. His work also includes breaches of financial services and consumer regulations.
His experience spans both civil and criminal fraud. He advises companies on issues of compliance with anti-corruption, money laundering and health and safety regulations. He also has experience of assisting companies with anti-bribery and corruption policies and measures and provides pre-litigation and strategic advice to those caught up in regulatory and criminal investigations.
Civil fraud experience includes interim relief applications and substantive claims, in the person, corporate and insolvency contexts.
Professional Discipline
He acts frequently in professional discipline matters, for and against regulators, and has acted in fitness to practise proceedings, health committee hearings, High Court appeals and judicial reviews in matters relating to the General Optical Council, General Dental Council, General Pharmaceutical Council, Nursing and Midwifery Council, General Medical Council, Care Council for Wales, Appeal Committee of the Association of Chartered Certified Accountants and the Royal College of Psychiatrists. He also has experience acting before sporting Tribunals.
In matters of professional negligence, Alexander is able to settle pleadings, advise on merits and either claim against or represent professionals at hearings in the County/High Court.
Public  Law and inquests
He has significant experience acting by himself and been led by leading Counsel in judicial review and in inquests (including Article 2 and jury inquests). He is experienced in different contexts, from prison law to sports law, planning and criminal matters.
Commercial & Chancery
He advises and acts in contractual and other financial disputes, often able to guide clients to a practical non-litigious solution to problems and disputes. He is keenly interested in corporate governance and in civil fraud. He is able to assist clients in obtaining or resisting freezing orders in the High Court. He also has transactional and litigation experience arising from the sports context.
Insolvency and chancery  experience includes personal and company insolvency proceedings, director disqualification applications for winding up petitions in the public interest and matters relating to trustees and charities.
Cases & Work of Note
Toumi v Germany [2018] EWHC 1191 (QB)
Biri v Hungary [2018] EWHC 50 (Admin)
Swedish Judicial Authority v Serwin [2017] EWHC 3459 (Admin)
Krok v Poland [2017] EWHC 1800 (Admin)
R (on the Application of Condor) v DPP & Cullen [2017] EWHC 3625 (Admin)
Ladislav Danco v. Czech Republic [2017] EWHC 1300 (Admin)
Krzystof Kowalski v. Poland [2017] EWHC 1044 (Admin)
Besaran Hussain Zada v. Italy [2017] EWHC 513 (Admin) – Divisional Court – Double Jeopardy
R. v Gallagher (Karl George) [2017] EWCA Crim 1214
General Dental Council v. Harper [2017] EWHC 856 (Admin) – Admin Court extension of interim order
Clarke v. General Optical Council [2017] EWHC 521 (Admin) – Impairment, voluntary erasure, proportionality
Pemberton Greenish v. Jane Henry [2017] EWHC 246 (QB) – Acted for insurer in subrogated claim for breach of contract and fiduciary duty
Stevenson v. General Optical Council [2015] EWHC 3099 (Admin) – Time limits on appeal
R. (on the Application of the English Bridge Union) v. Sport England & Ors [2015] EWHC 2875 (Admin) – sports – interpretation of Royal Charter and Statute
R. (on the Application of Keith Bentley & Ors) v. Governor of HMP Whatton & SSJ [2014] EWHC 3586 (Admin); [2014] EWHC 4338 (Admin); [2015] EWHC 3451 (Admin) – Prison Law – breach of public law duty – Article 5 – failure to provide risk reduction course
General Pharmaceutical Council v. M – Allegation of plagiarism
Westminster City Council v. Somerfields [2016] – Prosecuting food safety breaches
Westminster City Council v. Thorntons [2016] – Food safety prosecution – acted for Defendant company – successfully argued prosecution out of time. Case withdrawn
H&C v. CM [2016] – Breach of contract and negligence dispute arising from the design and supply of plant and specialist equipment to a facility in the Middle East
The Football Association Premier League Limited v. R Ltd & DP & Barclays Bank PLC [2016] – Defended a claim for Copyright infringement
Parasram v. General Optical Council [2015] – Acted for allegations of dishonesty
Samar Rukh v. Royal College of Psychiatrists [2015] – Acted for regulator resisting judicial review – appeal from pre-action disclosure refusal
Michaela Joy Hall (Liquidator of Inn Take (UK) Limited – In Liquidation) v. Lyall, Southall, County
West Commercial Services Limited, County West Investments Limited – Acting for 3rd & 4th Respondents – application to set aside judgment in a claim for transactions at an undervalue and complicity in a fraudulent anti-creditor scheme
HMRC v. Reteesh Pillai – Defending a £10m MARD tax recovery claim brought by HMRC on behalf of the Italian Authorities
Surrey County Council v. Wootton & Others – Defended at the High Court for contempt of Court proceedings
Piyush Mehta v. State Bank of India – Acted at the County Court for the Bank defending claim for vicarious liability for unauthorised transactions by employee from claimant's account pursuant to a private arrangements between the parties and failure to act on instructions
Kamal Hussain v. Ahfaz Miah – Acted at the High Court for Claimant in claim for fraudulent misrepresentation, breach of fiduciary duty and breach of constructive trust
Recommendations
Alex is recognised as a leading junior by both The Legal 500 and Chambers & Partners. Recent editorials included:
'A thorough cross-examiner.'
The Legal 500
"Practical and pragmatic."
Chambers & Partners 
'A calm and well-prepared prosecutor in extradition cases.'  
The Legal 500     
'He meshes together civil, criminal and public law understanding to good effect.'
The Legal 500
"Very capable and very confident. He knows his stuff inside out."
Chambers & Partners 
Seminars & Speaking engagements
Market manipulation: risks arising from rumours, soundings and information (2018)
Commentator on legal matters – Sky News and LBC (2017 and current)
Introduction to Extradition Law; High Court Appeals & Judicial Review (2017)
Professional Discipline lectures on reflection guidance, case-law update and High Court appeals (2016)
Introduction to Insolvency law – delivered at Corpus Christi College, Oxford to visiting Brazilian judges and lawyers as part of a 'Law in Britain' event. Lecture comprised of an overview of the insolvency law in England and Wales with a particular focus on Public Interest Winding Up proceedings and asset tracing (2015)
Somaliland Justice Sector Support Project – delivering Judge Craft Training in Hargeisa, Somaliland through the Horizon Institute and in conjunction with the Somaliland High Judicial Council. Funded though the UK Department For International Development (2015)
Anti-Corruption and Fraud Legislation under English Law: Recent Developments (2013)
In July 2008 he was an invited panellist at the international conference – "Extraditing Genocide Suspects from Europe to Rwanda – Issues and Challenges", hosted by REDRESS at the Belgian Parliament. He addressed the conference on the topic of "Human Rights and Fair Trial Conditions for Extradition". The conference was attended by Interpol officers, lawyers, judges, academics and international observers.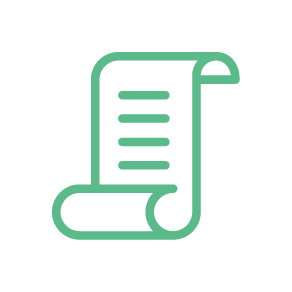 I was once told that a where a businessman always looks in a transaction in terms of what can go right, a lawyer looks at transactions in terms of what can go wrong. An eternal optimist, I make sure that I have firmly in mind the commercial and reputational objectives of each client when advising on regulations and potential legal risks.
"I have come to appreciate the value of a pastoral approach to client care"
Ever an inquisitive individual, I still get excited when faced with a novel point of law. Years of broadening my practice into different (albeit related) areas of law have provided many opportunities to think outside the box and draw on law developed in other fields.
Through my experience of dealing with vulnerable or financially exposed clients, where the legal process they face is difficult if not life changing, I have come to appreciate the value of a pastoral approach to client care.
Privacy
Alexander adopts and adheres to the provisions of the privacy notice which can be accessed here.
further information
For further details of  Alexander's practice please click on the links to the left or contact a member of the clerking or client service team.
Bar Council Membership No:39897
Registered Name: Alexander dos Santos
VAT Registration No: 778 0255 08