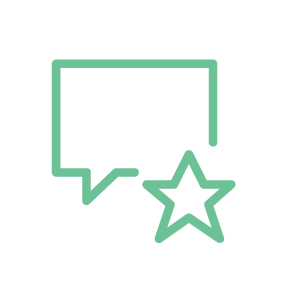 "Particularly impressive"
The Legal 500
Oliver appears for the Appropriate Authority in police misconduct proceedings concerning allegations of sexual harassment made by female detective constables and sergeants against a detective inspector.
Click here for press coverage.
Experience and Expertise
Oliver has built a reputation as an approachable and hard-working advocate.  He has appeared in a large number of noteworthy inquests, including the Hillsborough Inquests.  Oliver has also acted for the police authority in a number of police misconduct cases against notorious police officers.  He has acted for renowned doctors before the General Medical Council and has been involved in a number of high profile medical negligence cases and product liability litigation.
Cases and work of note
Oliver has appeared in many important and high profile cases over the years including: Edwards v Chesterfield [2012] 2 AC 22 in the Supreme Court on behalf of Mr Edwards; and GMC v Southall [2010] EWCA Civ 407 in the Court of Appeal on behalf of Dr Southall in medical work.
In policing: R (Bonnard) v Sharpling [2012] EWHC 3384 (Admin) in the Administrative Court on behalf of Cleveland Police Authority; and The Hillsborough Inquests on behalf of the retired match day commanders.
recommendations
Oliver is featured by both the leading legal directories. He is ranked by Chambers & Partners for his expertise in police law and by both The Legal 500 and Chambers and Partners for his expertise in Inquests and Inquiries. He is described as "an excellent junior with a very good eye for detail."
Other recent directory editorial includes the following:
provides clear, concise and empathetic advice to clients;
he has a pleasant and approachable style of advocacy which gets the best out of witnesses;
he can cut through the complexity and get to the nub of the case;
approachable and responsive in his approach;
good persuasive drafting skills;
without doubt one of the most talented juniors in his field;
standard of cross-examination is excellent;
he has a thoroughly professional approach, and delivers advice in a manner which is effective but not overly complicated, which really benefits lay clients;
a nice manner and good judgement;
has a good brain and is a good drafter;
popular with clients;
his attention to detail is second to none;
he has an exceptional ability to deal with lay clients with empathy but at the same time firmness when needed;
he is a QC in the making, without doubt;
I've been impressed by him. He works very hard;
his advocacy is very good;
he's got good judgement and a nice easy manner in his questioning;
impressive on the advocacy side;
he is an excellent, hard-working barrister;
knowledgeable, confident, gives the right level of detail and does a great job;
is careful and precise in his work;
he has excellent attention to detail;
he has a lovely advocacy style: it's very low-key and measured, and the judges really like it; 
is very patient with clients;
he has a fantastic ability to support clients through difficult circumstances;
he is hardworking with a meticulous eye and builds great rapport with clients;
thoughtful, smart and switched on;
he has intellectual weight and understanding of the police operational context;
very diligent;
excellent, pragmatic advice with a great eye for detail;
provides clear advice;
very intelligent;
'excellent written and oral advisory skills; 
always able to put clients at ease;
he is a fantastic negotiator;
is quick to think on his feet;
his technical abilities are great;
strong, hard-working junior who works in a collaborative way;
he is approachable;
caring with clients;
very clear and accurate advice; 
being careful and meticulous in his analysis;
he deals with a lot of peripheral issues in a very flexible way;
has a quick turnaround time;
very fair and measured;
knows his papers;
excellent knowledge of Police Regulatory law and public law;
is persistent but polite to witnesses;
very approachable and bright, and produces good written work;
he's got good judgement;
a nice easy manner when it comes to questioning witnesses;
you can have a full and frank debate with him about how to approach something; and  
he has great technical know-how.
publications
Oliver co-authored chapter nineteen: Human Organ and Tissue Donation in the fourth edition of the book Medical Treatment: Decisions and the Law, edited by Christopher Johnston KC and Sophia Roper KC and written by 27 members of Serjeants' Inn.
Medical Treatment: Decisions and the Law, third edition, Bloomsbury, 2016.
Oliver was an author on Medical Treatment: Decisions and the Law – The Mental Capacity Act in Action, second edition, Bloomsbury, 2009.
Oliver also provided material used in Atkin's Court Forms SPORTS LAW — ACF Vol 36(2)(2013 Issue).
Privacy
Oliver adopts and adheres to the provisions of the privacy notice which can be accessed here.
further information
For further details of Oliver's practice please click on the links to the left or contact a member of the clerking or client service team.
Bar Council Membership No: 53585
Registered Name: Oliver Jack Williamson
VAT Registration No: 091706986