James sits part-time as a Recorder (Appointed 2005, Western Circuit, civil, general crime, and serious sex authorisations)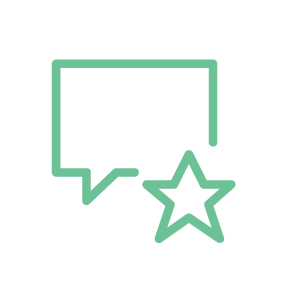 "He shows fantastic attention to detail, picks up the key points quickly, deals with issues practically and in a sensible way, and is a good negotiator as well."
Chambers & Partners
experience & expertise
James is particularly well known in the fields of clinical negligence and police work but has also acquired expertise in many other areas over more than 35 years of practice reflected in the range of reported cases extending from commercial and construction law to manslaughter by gross negligence.
James has also acted in a large number of employment cases in his career and advises on such issues in the healthcare field. These have included discrimination cases, unfair dismissal claims and many employment issues arising in the police service.
Cases & work of Note
Key clinical negligence cases include:
Harries v Stevenson [2012] EWHC 3447 (challenge to the multiplier discount rate);
Thompstone et al [2008] EWHC 2948 (decision to establish the model periodical payments order for use in personal injury cases); and
Anderson v NW Strategic HA [2015] EWHC 3563 (obstetric negligence trial).
Examples of cases which illustrate the range of his experience include:
NET v Inco [1992] 1 WLR 498 (a chemical plant failure);
Gloucester Working Mens Club v James [1986] ICR 603 (a discrimination claim);
R v Adomako [1995] 1 AC 171 (gross negligence manslaughter by an anaesthetist);
Yarlswood Immigration Ltd v Bedfordshire Police Authority [2008] EWHC 2207 and [2009] EWCA 1110 (complex Riot Act litigation);
G v W Yorks Police [2008] EWCA Civ 28 (police public law powers);
The London Bombings "7/7 Inquest" (2011) advising and representing the London Ambulance Service; and
West Yorkshire Police Authority v Reading Festival Ltd [2006] EWCA Civ 524 (charging for "special police services").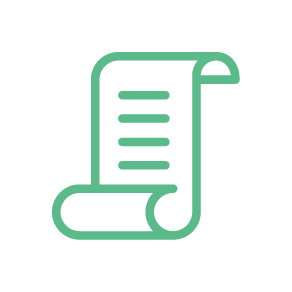 reflections
In the course of a career spanning three and a half decades (so far!) I have seen and conducted litigation in many specialist areas and from almost all perspectives.  My work as a mediator, assessor and as a judge, and the balance that I have tended to maintain between acting for claimants and defendants, have all helped shape my approach and style in how best to formulate and present the case for my clients and how best to advise them.
"Pragmatism, realism and an insight into how the other side and the tribunal may view the issues are often much more important ingredients to achieving a successful outcome in my client's overall interests."
I have a skillset which enables me to present or conduct hearings and trials across the civil, criminal and regulatory landscape and at all court levels. But I have also been engaged in mediating claims for over 20 years both as advocate and as mediator. And I have learnt that mediation and negotiation are processes which may well serve everyone's interests. Such processes may encourage compromise but compromise does not mean concession withdrawal or defeat by either party.   The informality of mediation and the opportunity for discussion as well as argument are often effective ways to achieve successful outcomes which are as good, if not better, than those which may result from a trial.
I believe therefore that both the depth and range of my experience and practice gives me an ability not only to identify and deploy the law and to fight cases at trial where necessary, but also to keep in mind while doing so that the law is just a framework. It is possible for barristers to become immersed in the technicality of the law and to overlook the fact that pragmatism, realism and an insight into how the other side and the tribunal may view the issues are often much more important ingredients to achieving a successful outcome in my client's overall interests.
recommendations
James Watson has been consistently recommended in both of the legal directories, Chambers & Partners and the Legal 500, as a leading silk in clinical negligence.
Clients cited by Chambers & Partners note that he "he has an eye for detail and his meticulous preparation and focus really distinguish him from the rest of the crowd" . Others laud his "tactical brilliance" which "enables him to handle the most complex of claims with sensitivity."
Other recent directory editorial has included the following:
he really puts clients at ease and he's very knowledgeable;
he's bright, experienced and easy to deal with;
a good negotiator with excellent attention to detail;
he is able to break down complex liability and quantum issues and is very responsive;
he is meticulous and calming;
he is approachable and practical with sound technical legal knowledge;
he's excellent and technically very sound;
he is very user-friendly;
a strong advocate;
doesn't shy away from giving robust advice;
quick to "cut to the chase", and very pragmatic;
revered by many across the market
he is an amazing negotiator;
always very well prepared with thorough analyses;
vast knowledge and experience in clinical negligence;
he's well prepared, thorough, detailed and very easy to communicate with;
is noted for his impressive intellect and understanding of claims;
he is extremely good with clients – he's very easy to get on with;
willing to go the extra mile and put effort into cases;
he has a very, very good grasp of the issues in the case;
he is great to work with, and is also a brilliant negotiator,
full of useful, practical ideas;
he is an intellectual and intelligent barrister who thoroughly analyses the issues;
a good man to have in your corner;
he's incredibly persuasive;
adept at advising on liability and quantum in high-value claims;
he has an authoritative advocacy style;
has a great head for figures;
a great sense of which arguments to pursue;
a very analytical mind;
he acts on difficult and high-value cases to great acclaim;
clients are delighted with his thoroughness and impeccable preparation;
he grapples with complex cases quickly and impressively; 
exceptionally clever and able to make sense of very complex issues; and
a ferocious negotiator, who really stands his ground.
qualifications
Cambridge University: Classics and Law (1978)
CEDR accredited mediator (1994/1995)
publications
James is a contributing editor to the Medical Law Reports and has reported in recent years on the following cases:
R (Jayne Dawson) v United Lincolnshire Hospitals NHS Trust [2021] EWHC 928 (Admin) [2021] Med LR 422 Application for Judicial Review challenging decision by NHS Trust to reorganise delivery of NHS services in its area to increase medical services capacity for non-Covid-19 patients – Whether the decision and proposals were formed in breach of duties under NHS Act 2006, section 242 to make arrangements to secure the involvement of service users – Whether such duties were moderated in circumstances of urgency, necessity and resource pressures arising during the Covid-19 pandemic and where the reorganisation was temporary and was subject to review.
Henderson v Dorset Healthcare University NHS Foundation Trust [2020] UKSC 43 MLR 2021 01 [2021] Med LR 26 Clinical negligence – Illegality – Ex turpi causa non oritur actio – Claim arising out of manslaughter by reason of diminished responsibility – Whether claim permissible where claimant's responsibility for homicide not significant.
R (A and Keppel) v South Kent Coastal CCG [2020] EWHC 372 (Admin) [2020] Med LR 181 Judicial review – Decision by Clinical Commissioning Group to reorganise the delivery of NHS stroke services in Kent – Adequacy of consultation – Whether breach of statutory duty under NHS Act 2006, section 14Z2 in relation to consultation – Whether failure to discharge NHS Act 2006, section 14T as to reducing inequalities and under Equality Act 2010, section 149.
Bell v Bedford Hospital NHS Trust [2019] EWHC 2704 (QB) [2020] Med LR 44 Clinical negligence – Failure to diagnose transient ischaemic attacks and the possibility of stroke – Whether defendant in breach of duty – Whether subsequent major stroke was caused by atherosclerosis amenable to medication – Whether claimant would have been compliant with such treatment – If so whether such treatment would have prevented the major stroke from occurring.
S Staffs v Hospital managers of St Georges Hospital (AU interested Party) [2016] EWHC 1196 (Admin) [2016] Med LR 283 Mental health – Judicial Review – Application by Trust of decision by its own appointed panel of Hospital Managers to discharge patient under the Mental Health Act – Capacity – Standing to bring the application – Relevant considerations for the panel – Adequacy of Reasons.
Reaney v Uni Hospital of North Staffordshire NHS Trust [2015] EWCA Civ 1119 [2016] Med LR 23 Clinical negligence – Correct approach to causation of loss where a negligently caused injury is superimposed on a pre-existing, non-negligently acquired injury – Whether defendant liable for all or part of needs created by both injuries – Whether credit should be given for care required in any event.
Enemuwe v NMC [2016] EWHC 1881 (Admin) [2016] Med LR 511 Regulatory – Nursing and Midwifery Council – Approach to appeals from disciplinary panel – Threshold applying to challenge to factual findings and in general – Admissibility of investigation report.
ST v Maidstone and Tunbridge Wells NHS Trust [2015] EWHC 51 (QB) [2015] Med LR 70 Duty of care – Confidentiality of medical information – Striking out – Conflict between public and private duties – Whether duty of care owed to disclose genetic trait in one patient to another family member against first patient's wishes.
ABC v St George's NHS Healthcare Trust [2015] EWHC 1394 (QB) [2015] Med LR 307 Negligence – Duty of care to triage of head injury patients in reasonable time – Duty of care on the part of reception staff in giving advice and information as to waiting times.
Darnley v Croydon Health Services NHS Trust [2015] EWHC 2301 (QB) [2015] Med LR 506
SM v HM [2013] EWHC B6 (COP) [2014] Med LR 40: Administration of compensation funds on behalf of minor protected party – Deputyship the normal arrangement – Circumstances in which trust rather than deputyship may be authorised by Court of Protection.
Farrugia v Burtenshaw [2014] EWHC 1036 (QB0 [2014] Med LR 153: Damages – Life expectancy – Future care – Periodical payments – Security – Indexation – Provisional damages.
Symes v St George's Healthcare NHS Trust [2014] EWHC 2505 (QB) [2014] Med LR 449 Clinical negligence – Causation – Default judgment – Effect on defendant's entitlement to raise causation issues on assessment of damages – CPR obligations to plead such issues in defence.
Rabone v Pennine Care NHS Trust [2012] UKSC 2 [2012] Med LR 221 – whether or not parents could bring a claim under Article 2 of the Human Rights Act 1998 in respect of the suicide of a patient not compulsorily detained.
Privacy
James adopts and adheres to the provisions of his privacy notice which can be accessed here.
further information
For further details of James' practice please click on the links to the left or contact a member of the clerking or client service team.
Bar Council Membership No: 18047
Registered Name: James Vernon Watson
VAT Registration No: 245949326