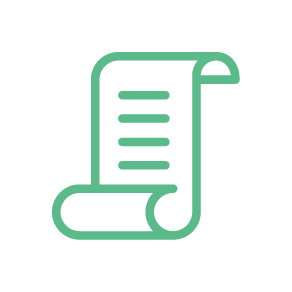 reflections
In the course of a career spanning over four decades (so far!) I have seen and conducted litigation in many specialist areas and from almost all perspectives.  My work as a mediator, assessor and as a judge, and the balance that I have tended to maintain between acting for claimants and defendants, have all helped shape my approach and style in how best to formulate and present the case for my clients and how best to advise them.
"Pragmatism, realism and an insight into how the other side and the tribunal may view the issues are often much more important ingredients to achieving a successful outcome in my client's overall interests."
I have been engaged in mediating claims for over 20 years both as advocate and as mediator. And I have learnt that mediation and negotiation are processes which may well serve everyone's interests. Such processes may encourage compromise but compromise does not mean concession withdrawal or defeat by either party.   The informality of mediation and the opportunity for discussion as well as argument are often effective ways to achieve successful outcomes which are as good, if not better, than those which may result from a trial.
I believe therefore that both the depth and range of my experience and practice gives me an ability not only to identify and deploy the law where necessary, but also to keep in mind while doing so that the law is just a framework. It is possible for barristers to become immersed in technicality and to overlook the fact that pragmatism, realism and an insight into how the other side and the tribunal may view the issues are often much more important ingredients to achieving a successful outcome.
recommendations
James has been consistently recommended in both of the legal directories, Chambers & Partners and The Legal 500, as a leading silk in clinical negligence.
Clients cited by Chambers & Partners note that he "he has an eye for detail and his meticulous preparation and focus really distinguish him from the rest of the crowd" . Others laud his "tactical brilliance" which "enables him to handle the most complex of claims with sensitivity."
Other recent directory editorial has included the following:
he really puts clients at ease and he's very knowledgeable;
he's bright, experienced and easy to deal with;
a good negotiator with excellent attention to detail;
he is able to break down complex liability and quantum issues and is very responsive;
he is meticulous and calming;
he is approachable and practical with sound technical legal knowledge;
he's excellent and technically very sound;
he is very user-friendly;
a strong advocate;
doesn't shy away from giving robust advice;
quick to "cut to the chase", and very pragmatic;
revered by many across the market
he is an amazing negotiator;
always very well prepared with thorough analyses;
vast knowledge and experience in clinical negligence;
he's well prepared, thorough, detailed and very easy to communicate with;
is noted for his impressive intellect and understanding of claims;
he is extremely good with clients – he's very easy to get on with;
willing to go the extra mile and put effort into cases;
he has a very, very good grasp of the issues in the case;
he is great to work with, and is also a brilliant negotiator,
full of useful, practical ideas;
he is an intellectual and intelligent barrister who thoroughly analyses the issues;
a good man to have in your corner;
he's incredibly persuasive;
adept at advising on liability and quantum in high-value claims;
he has an authoritative advocacy style;
has a great head for figures;
a great sense of which arguments to pursue;
a very analytical mind;
he acts on difficult and high-value cases to great acclaim;
clients are delighted with his thoroughness and impeccable preparation;
he grapples with complex cases quickly and impressively; 
exceptionally clever and able to make sense of very complex issues; and
a ferocious negotiator, who really stands his ground.
qualifications
Cambridge University: Classics and Law (1978)
CEDR accredited mediator (1994/1995)
Privacy
James adopts and adheres to the provisions of his privacy notice which can be accessed here.
further information
For further details of James' practice please click on the links to the left or contact a member of the clerking or client service team.
Bar Council Membership No: 18047
Registered Name: James Vernon Watson
VAT Registration No: 245949326