Having won an important, multi-million pound aspirin/stroke case for an NHS Trust led by Sir Robert Francis KC, Katie has a keen interest in this area and is currently instructed by claimants in high value cases where the contention is that aspirin after a TIA would have prevented major, disabling stroke.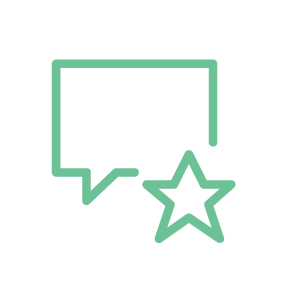 "She's incredibly tenacious and has the ability to pitch things in the perfect manner to get the right result. She's quiet but effective; a formidable opponent."
Chambers & Partners
experience & expertise
Katie has specialised in clinical negligence actions for over 20 years and her expertise has been recognised by the directories throughout that time: prior to taking silk she was a band 1 junior in this field.
Excellence in advocacy is key. Katie is a compelling and hugely experienced trial advocate, in 2016 alone she fought seven trials winning six. She is a powerful negotiator, a formidable opponent and she fights tooth and nail for absolutely every single client she represents.
Right now, Katie is particularly interested in pushing the boundaries on consent and psychiatric injury claims. And she has become an expert in aspirin/recurrent stroke litigation about which she has recently written and lectured.
Stillbirth claims are an enduring concern. It is deeply unedifying that the mothers (and fathers) of stillborn babies should be under compensated compared to both women who have suffered an avoidable TOP and the parents of a lost newborn.  Katie has deployed a range of legal arguments to maximise settlements and achieve some very significant sums. She is committed to achieving fairness for those affected.
On her clinical negligence practice profile, you will find details of Katie's cases and settlements. Here, she sets out her individual approach.
legal innovation
Katie gets – and relishes – the difficult cases: solicitors know she will find solutions.
Negligent Private Advice, Stillbirth, Scope of Duty, Remoteness, Consent, Damages for Mental Distress: Less and Carter v Hussain [2012] EWHC 3513 (QB), [2013] Med LR 383
Katie acted for a couple who sought private, pre-conception advice from the defendant gynaecologist which was incomplete and unduly encouraging. The pregnancy was beset by fibroid degeneration of which the couple were warned but the umbilical hypercoiling causing stillbirth was unrelated and unforeseen. D argued that therefore, stillbirth was outside the scope of duty. Katie won that key legal argument by taking the Judge back to Walkin and Macfarlane and the Judge then found for the claimants on breach. Next, Katie argued for an extension of the loss of autonomy Rees award from live to stillbirth cases. This was the only legal point she lost and a different decision in the future can be anticipated given the 2015 Supreme Court decision in Montgomery. Finally, recognising that the father's nervous shock claim was weak, Katie turned to contract law and devised a novel alternative, namely contractual damages for mental distress. She drew first principles from Jackson (the 1975 holiday case), and deployed D's reliance on Watts v Morrow to her client's advantage by pointing out that the very object of this contract was peace of mind. She clinched the argument by drawing an accurate analogy with Yearworth, a 2009 CA case on sperm banking and bailment.
In a subsequent instruction from a different firm, Katie was able to cite the principles established in Less to settle the mental distress claim of the non-pregnant lesbian partner of a woman who miscarried after both were negligently advised by their privately paid IVF consultant.
Mastery of Medical Evidence
Some claims turn on a point of law, some on the facts. This was a case where the successful defence of the action depended on total mastery of the medical literature and statistics.
Choudhury v (1) South Central Ambulance Service NHS, (2) Portsmouth Hospitals NHS Trust [2015] EWHC 1311 (QB) Cox J and [2015] EWCA Civ 1474
The facts were upsetting. A young man fell ill at home at night and called an ambulance twice. Neither took him to hospital and the next day, his family found him comatose and surrounded by pools of vomit. He had had a posterior stroke which left him with Locked-In Syndrome. Causation was always the issue in the case. The claimant's argument was that aspirin given 24 hours earlier would have prevented the disabling, massive stroke. Assessment of the merits at trial called for a total grasp of Professor Rothwell's EXPRESS trial that underpins the NICE Guidelines on stroke management, the major randomised trials into the effect of aspirin on stroke prevention, the relevant Cochrane review and the literature on Basilar Artery Occlusion. It also called for an in depth understanding of epidemiology: odds ratio, absolute and relative risk reduction and the marrying up of those concepts with the balance of probability test. Shortly before trial, it appeared that the Claimant might introduce a material contribution, Sienkiewicz argument and in view of the importance of the case to the NHS as a whole (the annual incidence of disabling, recurrent stroke is very large and aspirin is an over the counter drug), a leader was sought. Katie was lucky enough to be led by Sir Robert Francis KC who ensured a successful defence following which the claimant's application for permission to appeal failed.
Katie is currently instructed by claimants in two high value claims where the issue is the effectiveness of aspirin in preventing stroke after a TIA. That issue is now informed by further research findings published by Professor Rothwell in The Lancet this year. Katie has recently written and lectured on the effect of this new research on aspirin/stroke litigation.
Tactics and interlocutory work
It's not all about the trial: sometimes cases are lost or won at the interlocutory stage.  Katie makes full use of the CPR armoury. For example, repeat Part 18 requests on the same point to flush out or highlight evasion, use of Notices to Admit Facts to underline evidential weakness or exert costs pressure, calculatedly risky applications (which pay off) to exclude lay and expert evidence and in fact based cases, trial of preliminary issues.
It pays to sweat the small stuff and it's vital to get things right at the CMC stage, particularly in a multi-party action with its potential for an uneven expert playing field.
A lot of cases involve high value brain and spinal injuries where interim payment applications are inevitable and Katie has argued these from both sides. It is going to be interesting to see whether the decision in Sellar-Elliott v Howling gives rise to an increase in applications made for reasons of litigation advantage as well as financial need.
settlement
Of course the majority of cases settle and Katie is calm but tough at both round table meetings and mediations. She has a proven track record of maximising settlements for claimants and ensuring that no more than fair compensation is paid on behalf of defendants.
You will find details of some settlements on her clinical negligence practice page.
DIFFICULT ETHICAL ISSUES
Treatment decisions go to the heart of what it means to be part of a moral, social, human society and at the same time each ethical case concerns a single, unique individual. Striking a balance between shared and individual values is not always easy.
King's College Hospital NHS Foundation Trust v C and V concerned a young, attractive grandmother who was concerned that with advancing age she would 'lose her sparkle.' After a failed suicide attempt, she refused to have life-sustaining dialysis in the full knowledge that refusal of treatment would result in death. This case gripped the public and led the news for several days. Katie's submissions (see paragraph 67 of the judgment) on behalf of the patient, instructed by the Official Solicitor, were instrumental in persuading the Court that this individual had capacity to make decisions about her medical treatment so that the Court had no jurisdiction.
Please click here for the full news story
Many of Katie's ethical cases concern very sick children and in some, there is a significant dispute between the doctors and parents. Katie has recently represented a renowned London children's hospital in a serious international medical treatment case. A four year old patient with stage IV neuroblastoma was in the middle of chemotherapy when her mother withdrew consent and took the child to Germany then Poland for complementary care. Despite the combined efforts of the hospital, Cafcass and the local authority, the mother refused further conventional treatment here or abroad. Katie successfully resisted her submission that the court had no jurisdiction and on the hospital's application, the Court declared habitual residence and made a treatment order before making the child a ward of court and ordering her immediate return. When the mother did not comply, Katie used Brussels II Revised to enable the orders to be registered in Germany and Poland and persuaded the Court that enforcement should be undertaken by the local authority.
FORENSIC ACUMEN
The In Amenas Inquests concerned the deaths of seven British residents who were taken hostage and murdered by Al Quaeda terrorists at a BP gas facility in the Algerian desert. After a "beauty parade", Katie was selected by BP and then chosen by Mrs. Green, the widow of one of those murdered, to represent her at the inquest.  Since some of the evidence was classified, the inquests were heard by a High Court Judge and they attracted international coverage. Katie's forensic insight and superb cross examination of UK Government and other security experts impressed the many KCs appearing in the case and were key to her successful application for silk.  Her questioning of the corporate witnesses earned her the soubriquets "Kung-Fu panda" and "the smiling assassin".
Recommendations
Katie has been consistently recommended by the leading legal directories. She was ranked in The Legal 500 for clinical negligence and personal injury and in Chambers & Partners for clinical negligence and professional discipline. She also won the Court of Protection and Community Care Silk of the Year Award at The Legal 500 UK Bar Awards 2023.
Chambers & Partners notes that "without being aggressive she has a persuasive, considered style; she's a classy advocate," while The Legal 500 suggests "she leaves clients feeling they have had the very best advice."
Other recent directory editorial includes the following:
she fearlessly fights for her clients;
extremely personable and empathetic;
very passionate and sensitive in the way she deals with cases;
she is fantastic;
she is considered and sensitive to the very difficult emotive issues in a case;
she's a good fighter for her clients;
she is a star;
she has a strong work ethic and immerses herself in a case;
she puts the clients at ease and she's a very strong negotiator;
she leaves you in awe at the speed with which she can consume information and distil it into a clear, succinct and strong arguments;
an incisive and determined advocate;
excellent for high-profile and serious medical treatment cases;
she is an incredible advocate and the bravest barrister I have ever met. She will stop at nothing to get the right result for the clients;
a formidable opponent. She is very determined, hard-working and will persevere through a case;
a great advocate who is very empathetic. Judges love her;
Katie is exceptionally bright and incisive;
a very responsive silk. She is considered and sensitive to the very difficult emotive issues in a case;
a very bright advocate who covers every point very well in inquests;
a real fighter who will go above and beyond for her client;
inspiring to work with and very tenacious;
very bright;
will push as far as can to get the right result for the client;
a tough negotiator and has very sound judgement;
she's exceptionally intelligent;
has a down-to-earth approach to litigation that is backed up by a keen academic mind;
revered by clients for her strong-willed approach to litigation;
she's so efficient, so quick and so helpful;
has a razor-sharp intellect;
she works tirelessly to get the right result for the client;
her advice is very well considered and she is always very well prepared in conferences;
passionate about the cases and committed to the clients;
scarily intelligent and tenacious;
an effective advocate;
particularly good with clients and experts;
she has a firm grasp of the medicine underpinning complex medical negligent cases;
a highly experienced barrister;
clients are reassured by her clear commitment on the case;
comes across well in conference but can be tough when she needs to be – she has the right balance;
her analysis of the evidence is second to none, identifying and getting to the crux of the issue with relative ease;
she's always very empathetic with clients;
a highly committed and client-friendly practitioner;
Katie is an extremely experienced litigator;
she doesn't let a point go and isn't frightened to argue a corner;
clients appreciate her dedication and clarity of thought;
her drafting is exemplary and always perfect;
impressive in her defence of healthcare professionals;
extremely bright;
she instills confidence and clients trust her implicitly;
a real fighter;
she's in control of all the detail and is extremely hard-working;
has a very good understanding of complicated medical issues;
she is very good with clients;
a dogged fighter who will fight to the end when she is on your side;
a disquieting opponent; and
she is very good on the law, very good with clients and very good with the panels.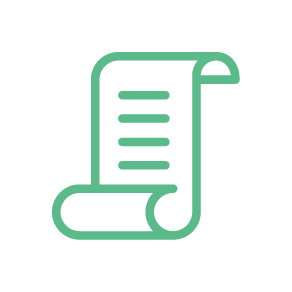 Reflections
Winning means different things to different people. Sometimes the goal is reputation management and sometimes it's obtaining closure to a very painful part of life. Sometimes it's getting answers or building bridges and sometimes it's having your day in court. Sometimes it's having a smaller sum of money now rather than a larger one in two years' time. My job is to identify what winning means for this particular client and make it happen.
What Mr. Gove said about people in this country being fed up of experts – that's not true. Anything to do with courts, judges and lawyers is a complete unknown for most people: they want an expert guide and it's my experience and expertise they tell me they value. But being an expert doesn't make you special. I'm an ordinary person living in the real world: I won't have endured the same injury, predicament, or jeopardy as my clients but I can empathise. I'll be right there with them, fighting their corner with the rest of the legal team so that together we achieve a just result.
If you're grappling, I'm always keen to slice through a Gordian knot. And I'm a firm believer that two heads are better than one. Whether we know each other or not, please do just call if there's something you'd like to discuss.
"My job is to identify what winning means for this particular client and make it happen."
I got into healthcare work by chance as a second six employment law pupil. A phone call came into chambers from a high street solicitor whose client had just walked through the door needing representation the next day at an inquest. I was the only person available and that was considered more important than the fact that I'd never done one. There were no papers – not even a post mortem report – because the coroner would not disclose anything. My instructions were as follows: The client's brother was a detained mental health patient who collapsed and died after an injection. Go to court and find out why. My plan was to persuade the coroner to sit with a jury and thereby get an adjournment. But the plan failed so on we went. Very occasionally there are advantages to ignorance: it causes you to ask the simple questions and those can be revealing. During my cross, as the doctor explained injections to me step by laborious step, he also explained how he had failed to make the appropriate checks and thereby administered an intramuscular drug intravenously with fatal effect. After that, my application for a jury succeeded, the case passed to someone more senior and I decided to specialise in medical law.
I'm good with "difficult clients" and that's for one key reason. I really care and clients see that. People can accept something they don't want to hear when they trust that the person telling them has their best interests at heart. I do.
Lee Johnson knows more about the law than any clerk I've come across (if you want to know how Roberts v Johnstone went at first instance, ring and ask him) – he should be Lee Johnson KC! Lee can make a High Court listing happen when other senior clerks have failed (particularly useful in urgent COP cases) and he's on it, 24/7. All our clerks are super-responsive, expert problem solvers and our client care is second to none. We're very lucky.
Articles
Katie has recently reported on the following cases for the Medical Law Reports:
Khan v Meadows [2021] UKSC 21 [2021] Med LR 523 Clinical negligence – Scope of duty of care – Tort of negligence – Advice – Wrongful birth – SAAMCO counterfactual.
R (Maguire) v HM Senior Coroner for Blackpool & Fylde [2020] EWCA Civ 738 [2020] Med LR 331 Inquests –ECHR, article 2 – Medical negligence – Mental capacity – DoLS.
Swift v Carpenter (Personal injuries Bar Assocation Intervener) [2020] EWCA Civ 165 [2020] Med LR 125 Protective costs order – Judicial policy and practice – Corner House rules – Public law requirement – Discretion – Delay.
GOSH v MX [2020] EWHC 1958 (Fam) [2020] Med LR 509 Medical treatment – Withholding of care at end of life – Children – Clinical ethics committees.
Hopkins v Akramy [2020] EWHC 3445 (QB) [2021] Med LR 244 Preliminary issue – Medical negligence – NHS outsourcing – Private company – Statutory non-delegable duties – Insurance shortfalls.
Privacy
Katie adopts and adheres to the provisions of the privacy notice which can be accessed here.
Further information
For further details of Katie's practice please click on the links to the left or contact a member of the clerking or client service team.
Bar Council Membership No: 31300
Registered Name: Katharine Susannah Gollop
VAT Registration No: 656716606