Best interests declaration in Charlie Gard case
Sophia Roper and Pravin were instructed by Bindmans for Connie Yates and Chris Gard, Charlie's parents, all acting on a pro bono basis.
Click here for full news story
experience & expertise
Pravin has a wealth of experience in all Chambers' core practice areas. He is as comfortable with esoteric points of law as he is in cases with a complex factual matrix. He is adept with lay clients and is commended on his ability to make those involved feel at ease. He provides clear, cogent advocacy and advice and is never supercilious. He prides himself on fantastic relationships with his instructing solicitors who have faith in his ability to deliver under pressurised circumstances.
CASES & WORK OF NOTE
Francis Inquiry – representing the Department of Health in this inquiry concerning the causes of failings in care at Mid Staffordshire NHS Foundation Trust between 2005-2009. The recommendations of this well-known inquiry led the charge for greater openness, transparency and candour throughout the healthcare system (including a statutory duty of candour).
DL – an inquest following an armed response unit bringing a man into police custody who subsequently died. The deceased was in a camera cell on constant observations and attended by two nurses. The inquest – which lasted many weeks –  concerned issues including fitness to detain, mentally disordered detainees, alcohol withdrawal, capacity in custody and escalation of care.
EM – a contested High Court hearing where a 12-year-old boy on hunger strike was refusing to eat/drink due to a food anxiety disorder. He required various medical interventions, including a naso-gastric tube.
S v NHS Trust – a clinical negligence claim involving profound neurological complications related to hepatitis anti-viral treatment (Peg-IFN treatment) and the alleged failure to recognise early features of neurological deficit.
ZS – a Court of Protection case where P, who had a diagnosis of HIV, lacked capacity for contact but retained capacity for sexual relations. Issues concerning P's residency and the duty of the CCG to facilitate P's sexual contact with others and whether they should move him to a location where this contact was easier to facilitate.
Communication in Misconduct Proceedings – advice and force wide guidance produced on The Police (Conduct) (Amendment) Regulations 2015 amending The Police (Conduct) Regulations 2012.
articles
Pravin contributes to The Medical Law Reports and has recently reported on the following cases:
Reddy v GMC [2021] EWHC 435 (Admin) General Medical Council – Fitness to Practise proceedings – Dishonesty – Whether serious procedural irregularities – Assessment of credibility – Sufficiency of reasoning in determination – Whether bias on part of Tribunal.
Northamptonshire Healthcare NHS Foundation Trust v AB [2020] EWCOP 40 MLR 2020 34 [2020] Med LR 495 Court of Protection – Mental Capacity Act 2005 – Capacity – Best Interests – Anorexia nervosa – Life sustaining treatment.
SC v University Hospital Southampton NHS Foundation Trust [2020] EWHC 1432 (QB) [2020] EWHC 1445 (QB) [2020] Med LR 351 Clinical negligence – Remote hearing – Trial – Adjournment – Fairness – Health Protection (Coronavirus, Restrictions) (England) Regulations 2020 (SI 2020 No 350).
R v Guys and St Thomas' NHS Foundation Trust [2020] EWCOP 4 [2020] Med LR 135 Capacity – Mental Capacity Act 2005 – Inherent jurisdiction – Jurisdiction – Urgent application – Delay – Contingent declarations – Pregnancy – Caesarean section – Best interests – Obstetric planning.
R (Mey Lee) v GMC [2016] EWHC 135 (Admin) [2016] Med LR 17 General Medical Council – Singapore Medical Council – General Medical Council (Fitness to Practise) Rules Order of Council 2004 (SI 2004 No 2608), rule 4(5) – General Medical Council Good Practice Guide (2006), para 58 – Jurisdiction – Time limits – Registrar of the General Medical Council.
R (Comm Pharmacies (UK) Ltd) v NHS Litigation Authority [2016] EWHC 1595 (QB) [2016] Med LR 447 Judicial review – Pharmaceutical services – Relocation to different premises – Patient groups – Patient groups that are accustomed to accessing pharmaceutical services – Significantly less accessible new premises – National Health Service (Pharmaceutical and Local Pharmaceutical Services) Regulations 2013 (SI 2013 No 349), Regulation 24(1)(a) – Statutory construction.
Jasinarachchi v GMC [2014] EWHC 3570 (Admin) [2104] Med LR 277 General Medical Council – Discipline – Fitness to Practise Panel – Dishonesty – Sanction – Suspension – General Practice training – Fresh evidence – Proportionality.
McDaid v NW Council [2014] EWHC 1862 (Admin) [2014] Med LR 368 Nursing and Midwifery Council – Discipline – Conduct and Competence Committee – Register of Midwives – Dishonesty – Forgery – False instrument – New charges – Striking off.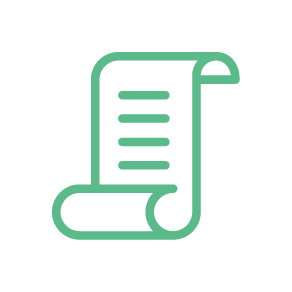 reflections
Of course, it's easy to remember the headline briefs but there are so many cases that do not come anywhere near a headline but are just so important. It's often too binary to consider the importance of a case as being down to winning or losing. Don't misunderstand me, it can be about this, but there's always a context. That could range from the potential reputational damage for an organisation to the devastating emotional impact on an individual. Those aspects of a case are never lost on me.
"It was in councils, youth offending teams and mental health units that I first bore witness to the practical impact of the law."
My experiences of working in the public sector prior to coming to the Bar were formative. I experienced first-hand the difficulties social workers, nurses and doctors faced each day. Equally, I witnessed the distressing impact mental ill health could have on an individual and their families. It was in councils, youth offending teams and mental health units that I first bore witness to the practical impact of the law. Those experiences were pivotal in the specific path I chose and continue to inform the work I do. I consider it a privilege to practise in areas that lie at the core of our social fabric.
It's the versatility of skills required for the job that are crucial. On one day that may require a strict interpretation of black letter law; on the next, a delicate handling in conference involving a death in state custody and, the day after, cross-examination of a medical expert. There is no day, no case and no client that is the same. I'm never complacent in thinking it is any other way, everything I do deserves my utmost respect.
It's not always glamorous, standing on a platform in the dark of winter waiting for a train to somewhere is not ideal. Is it ultimately worth it? There's never a day that I doubt that it is.
Privacy
Pravin adopts and adheres to the provisions of the privacy notice which can be accessed here.
further information
For further details of Pravin's practice please click on the links to the left or contact a member of the clerking or client service team.
Bar Council Membership No: 56182
Registered Name: Pravin Nath Fernando
VAT Registration No: 104125863