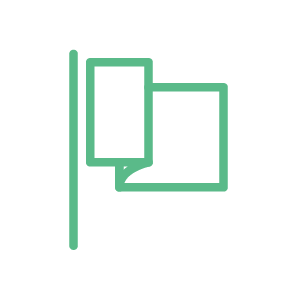 Louisa has provided advice to a number of international organisations, most notably the United Nations Office of the High Commissioner for Human Rights in Colombia. Her experience advising on policy means she understands the importance of providing clear, practical advice.
Experience and Expertise
Louisa completed pupillage under the supervision of James Berry, Eloise Power and Alexander dos Santos. She has gained experience in all areas of Chambers' work and undertaken work for various members of Chambers. Praised for her legal analysis and clarity, Louisa is building a busy practice across all of Chambers' core practice areas.
Louisa is quickly building a practice in medical-related inquests. Most recently Louisa provided representation to the family of a man who died whilst detained as a psychiatric patient in a six-day jury inquest. The jury concluded that there had been "no formal review, care plan or risk assessment". She has also acted on behalf the family in a two-day inquest involving complex issues pertaining to intubation and development of acute respiratory distress syndrome. Louisa has a particular interest in inquests where Article 2 ECHR is engaged.
Louisa developed a keen interest in clinical negligence and product liability cases under the supervision of Eloise Power. As a tenant, she has been instructed to advise on quantum in clinical negligence and personal injury claims. She has a keen interest in building her experience in product liability cases.
Louisa regularly appears in a wide variety of hearings in the County Court, including strike out and summary judgment applications. She has acted on behalf of police forces in applications for Sexual Risk Orders and Community Behaviour Orders. In the High Court, Louisa has been instructed in CCMCs. In Westminster Magistrates' Court she has provided representation to requested persons at both case management and final extradition hearings. Judges have praised her helpful and clear skeleton arguments and persuasive submissions.
Prior to the Bar
Prior to the Bar, Louisa was a Fellow at Yale Law School's Orville H. Schell, Jr. Center for International Human Rights where Louisa worked on a range of different projects including a state-wide campaign to end solitary confinement. In 2015-2017, Louisa had a fellowship within the Sociology Department at Yale to research the criminalisation of migration flows. Whilst a Fellow, Louisa worked closely with a former International President of Médecins Sans Frontières, to develop a syllabus for a graduate seminar on the ethics of humanitarian action.
She has also provided assistance to the Office of the High Commissioner for Human Rights in Bogotá, Colombia in relation to four areas of the peace negotiations: recruitment of child soldiers, security sector reform, demobilisation and reintegration, and forced disappearances. Her work on demobilisation was described as "excellent, beyond expectations". She was also praised on her "extraordinary sensibility and professionalism" in meeting with victims of human rights violations.
Qualifications
Louisa graduated with First Class Honours from Clare College Cambridge (2013). She was awarded a scholarship to complete a Masters degree at Yale's Graduate School of Arts and Sciences (2013-2015). On return to the UK, Louisa studied the GDL and BPTC at BPP University Law School.
PRIZES, SCHOLARSHIPS & ACADEMIC ACHIEVEMENTS
Grays Inn "Prince of Wales", full scholarship for the BPTC
Lord Blunkett Award (BPP University) GDL scholarship
Mellon Fellowship (2013-2015), full scholarship for MA at Yale University
Kirby Simon Human Rights Fellowship (2014), scholarship for work in Colombia with United Nations
PUBLICATIONS
Louisa is currently updating a chapter of the fourth edition of the book Medical Treatment: Decisions and the Law, edited by Christopher Johnston QC and written by 23 members of Serjeants' Inn. The book is due to be published by Bloomsbury Professional in 2021.
Louisa contributes to Chambers' blogs, including the UK Inquest Law Blog, a recent blog post includes:
privacy policy
Louisa adopts and adheres to the provisions of her privacy notice which can be accessed here.
FURTHER INFORMATION
For further details of Louisa's practice please contact a member of the clerking or client service team.
Bar Council Membership No: 71983
Registered Name: Louisa Felicity Brown