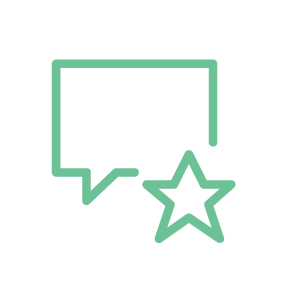 "He offers an extremely thorough analysis of all the pertinent issues in a case, and is tenacious when on his feet."
Chambers & Partners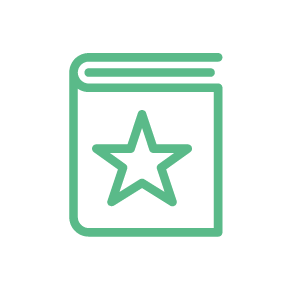 James Berry writes in the New Law Journal on life in the House & at the Bar
Click here for full news story
Experience & expertise
James is an experienced public, civil and regulatory barrister. Over the past decade, he has been involved in numerous high profile and complex cases in a wide variety of courts and tribunals up to and including the Court of Appeal. James often appears unled against QCs and more senior counsel.
James is recognised in the legal directories as a leading junior in Inquests & Inquiries, Police Law, for which Chambers & Partners ranks him in "Band 1" and Professional Discipline, for which he was awarded "Professional Discipline Junior of the Year" at the 2020 Chambers Bar Awards. His practice also encompasses healthcare, employment, human rights and judicial review.
James is a member of the Attorney General's B Panel. He holds law degrees from UCL and Harvard Law School.
His current cases include the Undercover Policing Inquiry, the Independent Child Sex Abuse Inquiry and the Guildford Pub Bombings Inquests and the Inquests into the deaths the victims of the 'Grindr killer' as well as a number of important judicial reviews, professional disciplinary proceedings and high value civil claims.
Clinical Negligence
James undertakes clinical negligence work, where he has considerable experience of fatal accidents claims and claims arising out of the failed provision of psychiatric care. He has been successful in a number of applications to strike out clinical negligence cases.
Court of Protection / Medical Treatment
James' particular focus is medical treatment and welfare cases in the Court of Protection and the High Court, where he has dealt with cases involving deprivation of liberty and provision of treatment to children over the religious objections of their parents. James is often instructed to appear in urgent out of hours 'best interests' applications. He wrote the chapters on Abortion and Consent (Children) in Medical Treatment: Decisions and the Law (Bloomsbury Professional, 2010) and before coming to the Bar, James undertook research comparing English and US law on withdrawal of treatment from severely disabled infants.
James' recent medical treatment cases include an emergency application to permit surgeons to administer blood products to a Jehovah's Witness minor, various DOLS cases and obtaining the first order preventing identification of a protected party on Twitter and Facebook.
Employment Law
James acts in cases involving unfair dismissal, whistleblowing and discrimination of all kinds. In these fields James has acted in high value cases for employers including banks and other financial institutions, large professional services firms, the police, NHS Trusts and government departments.
While James enjoys Tribunal work, he is also experienced in negotiation and mediation including Judicial Mediation.
James is especially interested in the intersection of employment and disciplinary / regulatory law given his complementary experience in the Professional Discipline & Regulation field. He advises on disciplinary procedures and on the proper conduct of disciplinary investigations and proceedings. He acts in claims for injunctive relief to require employers to comply with contractual disciplinary procedures before taking action against employees
Product Liability
Through the Fetal Anticonvulstant Syndrome Litigation, which occupied the early years of his practice, James gained a significant experience of medical/pharmaceutical product liability and group litigation.
Inquests and Inquiries
James has experience of representing families, NHS Trusts, police forces and individual doctors and nurses at inquests. James has a particular interest in inquests where Art.2 ECHR is engaged such as that in to the death of Raoul Moat.
James has significant experience of inquests into deaths during or following contact with police, and particularly police fatal shootings. He was instructed (un-led) in the Jonathan Bell and Dale Burns inquests.
James also has significant experience of dealing with medical-related inquests. Recently, he represented the family of a young man who killed himself in a mental health unit where the coroner made a number of criticisms of the deceased's care and issued a Prevention of Future Death Report (at the time a  'rule 43 report'). He has also represented a group of nurses in relation to the death of an elderly patient with numerous pressure sores, where the coroner departed from the post mortem findings and made no criticism of the deceased's care. A further example is the inquest touching the death of a patient who was not resuscitated despite neither he nor his family being informed of the existence of a DNAR Order.
James was junior to John Beggs QC at the Leveson inquiry.
Police
James is recognised as a leading junior in police law. He has been involved in some of the most important and high profile police cases. His police law practice is diverse, covering almost all litigation involving the police; details of his police -related inquest and inquiries and professional and disciplinary experience are covered separately but his police work also features:
Civil Actions
James appears in the whole range of damages claims brought against the police including false imprisonment, trespass to the person and to property, malicious prosecution, misfeasance in public office, negligence and breach of the Human Rights Act 1998. He  acted in the false imprisonment / Article 11 ECHR claims brought by the 100+ Iraq War protesters arising out of the Laporte litigation.
Civil Applications
James has significant experience of police civil applications including ASBOs, FMPOs, Closure Orders (ASB and "Crack House"), FBOs, SOPOs and ROSHOs and POCA cash forfeiture both at first instance and on appeal to the Crown Court or the High Court by way of case stated or judicial review. He is experienced in Shotgun and Firearms licensing law. He is frequently instructed to resist disclosure applications on the grounds of Public Interest Immunity, including in family proceedings.
Operational Advice
As well as Court work, James has a significant advisory practice and is often asked to advise (including during ongoing operations) on public order, firearms, RIPA and PACE powers. He is particularly experienced at advising on the impact of human rights legislation on police work. Recently, James acted as legal advisor to the Silver Commander based in the Control Room for a major public order operation, policing a large scale demonstration.
Professional Discipline and Regulatory Law
James is expert in professional disciplinary proceedings in the police and healthcare sectors.
Police Discipline
In the police field, James acts mainly for the presenting side in gross misconduct and performance cases. He appeared in the Court of Appeal in Salter, the touchstone case on the test for sanctions in cases of operational dishonesty by police officers. He also appeared in Woollard, a case concerning the extent of the Police Appeal Tribunal's powers. James is regularly asked to advise on the proper application of the police complaints and conduct regime, including on the powers of the IPCC.
Healthcare Discipline
In the healthcare field, James appears in cases before the GMC, the GDC and the HPC as well as other regulators. James has particular experience of cases before the GMC's Registration Appeal Panel and Medical School Fitness to Practise Panels.
Appellate work
As well as proceedings before professional regulators, James has expertise in bringing and defending challenges by way of appeal or judicial review against first instance decisions.
Public and Administrative Law
As a former member of the Attorney General's B Panel of Counsel, James has a significant experience of judicial review and other public law litigation. Much of James' judicial review work has been in the police and the medical fields.
Much of his police work, especially in the Administrative Court, concerns complex human rights issues. He has appeared in judicial reviews regarding the issue of search warrants, the application of police legislation such as PACE and POCA, use of public order powers, use of cautions and various aspects of the police misconduct regime including the powers of the Police Appeals Tribunal.
He has also acted in judicial review claims concerning the police's public order powers (Articles 5, 8, 10 and 11 ECHR), the police's investigative obligations following fatal shootings (Article 2 ECHR).
In the healthcare field, James has acted in claims brought under Article 2 ECHR where the death in question was of, or caused by a psychiatric patient. He has also appeared in judicial review proceedings relating to the provision of healthcare services.
He has advised and/or appeared in judicial review hearings on matters such as the duty of confidentiality and the provision of healthcare services.
Publications
James frequently gives talks on medico-legal issues and is a contributor to the Medical Law Reports. James frequently provides training for the police service including addressing the NPIA Firearms conference, the National Police Anti-Corruption Conference seminars on search warrants. James was the founding editor of the UK Police Law Blog.
He has been instructed in a number of notable cases, such as:
Selwood v TEWV NHS Foundation Trust
Liability of Trust for the criminal acts of a patient
The Fetal Anti Convulsant Syndrome Litigation
Product liability class action
Re MB
Media access to Court of Protection
JS
Substantial claim for sex and maternity leave discrimination
JC
Substantial claim for sex, age and marital status discrimination
YP
Claim for unfair dismissal whistleblowing by an employee found to have removed confidential data from an exclusive private members club
JR
Claim by a police officer for sex discrimination, victimisation and harassment and whistleblowing with national security measures imposed
Acting in a number of claims by Building Society staff dismissed for dishonesty
The Leveson Inquiry
Acting for Surrey Police
The Raoul Moat Inquest
Death following contact with police
The Dale Burns Inquest
Death following contact with police
Chief Constable of Wiltshire v PAT & Woollard
PAT's powers
Salter v Chief Constable of Dorset & PAT(CA)
Test for sanctions for dishonesty by police officers
Austen v Chief Constable of Wiltshire
Challenge to search warrants
Ollivierre v MPS Commissioner & Chief Constable of TVP (CA)
Power of arrest
Leeds United FC v Chief Constable of WYP
Charging special police services rates for football policing
Iqbal v Chief Constable of Bedfordshire Police
Proceeds of Crime Act – time limits for seizures
Adams v Chief Constable of Gloucestershire 
100+ claims by Iraq war protestors for false imprisonment and breach of Articles 10 & 11 arising out of the Laporte litigation
recommendations
James is recognised in the legal directories as a leading junior in Inquests & Inquiries, Police Law, for which Chambers & Partners ranks him in "Band 1" and Professional Discipline, for which he was awarded "Professional Discipline Junior of the Year" at the 2020 Chambers Bar Awards. He is described by the Legal 500 as "An exceptional junior, who quickly identifies the issue and tackles it head-on."
The current edition of Chambers & Partners notes that James is "tactically astute. He has a reputation for being quite an intellect. He is determined to win and excellent with detail. His legal knowledge is wide-ranging and deep, and he offers robust advice. He is an extremely competent barrister who has dealt with all matters confidently and enthusiastically. He has been a pleasure to work with and brings a very keen analytical eye to complex issues, particularly in the area of police law and practice."
His clients cited in the directories comment as follows:
outstanding;
he has a very good sense of the strategic issues when presenting cases;
incredibly sound judgement, very user-friendly;
has a really nice manner with police officers;
he offers pragmatic and sensible advice;
manages the client's expectations very well;
focuses on judicial reviews, inquests, inquiries, false imprisonment cases, human rights claims and misconduct hearings;
he is at home in cases where the actions of forces and other police bodies are subject to the highest public scrutiny;
diligent, pragmatic, dedicated;
quickly gains the client's confidence;
he produces good analysis and is very approachable and measured;
extremely hard-working, determined and a star of the future;
he is extremely talented, approachable and easily contactable;
he has excellent judgement and a nice manner as well;
able to see the bigger picture in complex claims;
a good, combative but not overly defensive advocate, who will fight well and hard if; necessary but without losing sight of the wider picture;
offers an extremely thorough analysis of all the pertinent issues in a case;
 able to absorb issues with impressive speed;
is skilled in providing precise direction to clients;
his drafting is also exemplary and his advocacy exceptional;
tenacious when on his feet;
engaging and a pleasure to work with;
he is detailed and he comes across well to the jury;
his written work is excellent;
offers good and clear advice;
thorough, robust, popular with officers;
very efficient on his feet;
someone with a keen forensic eye;
extremely clever;
he is reassuring when providing advice and is a very safe set of hands;
has a friendly demeanour;
the attention to detail he displays when he's on his feet is amazing;
well prepared;
combines gentlemanly robustness with fierce intelligence;
a bit of a rising star;
meticulous and skilled in the fine detail;
highly rated in the market for his hard-working ethos;
very thorough in his openings and cross-examinations;
passionate commitment to the clients he represents; and
tenacious and fiendishly clever.
articles
James is a frequent commentator on the law with sample articles including:
Financial Times Adviser: How to protect the elderly from financial abuse. Read the article here.
The Times on Duty of Candour. Click here for full news story
James has recently reported on Michael v CC of South Wales Police with Angus Moon and other cases for Medical Law Reports.
Michael v CC of South Wales Police [2015] UKSC 2 [2015] Med LR 171Negligence – Duty of care owed by police to victims of crime – Human rights – ECHR, article 2 – Right to life – Threats to kill – Strike out – Summary judgment.
R (Tracey) v Cambridge Uni Hospitals NHS Found. Trust [2014] EWCA Civ 822 [2014] Med LR 273 Medical treatment – Do Not Attempt Cardio-Pulmonary Resuscitation notices – Right to be notified and consulted – Article 8 ECHR.
W Lon Mental Health NHS Trust v Chhabra [2013] UKSC 80 [2014] Med LR 111 Employment – Breach of contract – Contractual disciplinary procedures – Gross misconduct – Capability – Injunctive relief.
privacy
James adopts and adheres to the provisions of the privacy notice which can be accessed here.
Further Information
For further details of James' practice please contact a member of the clerking or client service team.
Bar Council Membership No: 50154
Registered Name: Michael James Ellwood Berry
VAT Registration No: 940268526