International: Adrian has recently advised on an appeal from the Singapore Medical Council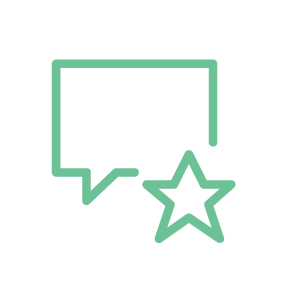 "Bright and incisive, but with a very personable manner"
The Legal 500
Experience & expertise
Adrian is recognised as a leading silk with over 30 years experience in clinical negligence, professional discipline and regulation, medical ethics and in healthcare law.
recommendations
Adrian has been consistently ranked by Chambers & Partners as a Band One silk for both Clinical Negligence and Professional Discipline.
The current edition of the guide describes him as, "astute, incisive, always well prepared," noting that he gives "a detailed analysis of the facts and he has real empathy for his clients".
Other recent directory editorial includes the following:
concise in his approach;
super, bright and a ferocious advocate;
his forensic analysis in really complicated, medical and factual cases is unsurpassed;
you always feel reassured when he is in your corner;
he is the consummate QC: personable with a formidable intellect;
one of the best all-round healthcare silks around;
his preparation is second-to-none, he's superb on his feet and he can get panels eating out of his hand;
just a class act;
very able and understated, and has a good sense of humour;
very impressive on all fronts;
absolutely impeccable – consistently brilliant;
at the top of his game;
is technically excellent, adept, incisive and approachable;
brings great forensic skills and advocacy skills to what is a very complicated area;
utterly brilliant;
bright and incisive;
a very experienced barrister;
has meticulous attention to detail;
exceptionally analytical;
a very personable manner;
knows what the issues are and how to put them across;
his advocacy skills are superb;
absolutely focused and always able to identify the issues that matter;
works extremely well with clients, solicitors and experts;
has a brilliant manner with doctors;
always thoroughly prepared;
he is absolutely at the top of his game;
he gets right to the heart of a case very quickly;
very intelligent, humane and astute;
never loses his cool;
is tactically astute;
an excellent trial advocate;
he's tough in negotiations but always maintains a friendly approach with clients;
knows what he is talking about and gets to the bottom of things;
shows remarkable dedication;
outstandingly well prepared;
thinks things through carefully, and weighs and balances everything in a case; 
has the ability to really drive a case through to maximise the return for a client;
always extremely well prepared and very thorough;
inspires confidence with his practical and assured nature;
he is easy to work with and excellent with clients;
he is hugely experienced in this field;
he combines acute forensic analysis with extraordinary technical skills;
has the greatest capacity to make the difficult become straightforward;
real class act;  
has razor-sharp forensic skills;
empathetic and clear with clients;
a very astute tactician and thorough analyst;
at the top of his field;
he is calm, composed, concise;
works hard to achieve the best result for the client;
quite simply one of the best silks in the country;
a skilled and incisive advocate; 
very conscientious and popular with clients.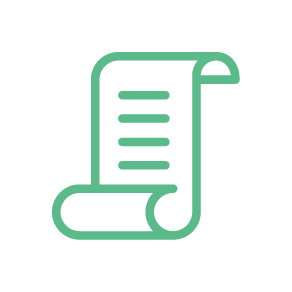 reflections
Each case matters to the person bringing or defending a claim. For many claimants a successful outcome could be life-changing. On the other hand a judgment against a professional or corporate defendant may be damaging to career or reputation. With the stakes so high litigation is often a time of great stress and worry for those bringing or on the receiving end of claims. One of my aims is to understand and to help alleviate the natural concerns of my clients. My task is to lead the team that guides clients through the litigation process. I attach importance to giving clear, straightforward advice.
I am often asked what is the best way of maximising the chances of a successful outcome. The answer is 'preparation'. A well- prepared case is a team effort. I see it as important not only to lead the team but to facilitate the exchange of ideas and the testing of opinions. Cases are decided on evidence heard in court, and not on evidence left outside it. One of my core functions is the forensic analysis of the factual and expert evidence on which the case will turn.
"One of my aims is to understand and to help alleviate the natural concerns of my clients."
There are many aspects that make my job worthwhile. It may be ensuring my client's voice is heard. It may be asking the key question that unlocks the answer to the case. It may be reducing a complex and difficult case to its simplest form. Above all, there is no greater satisfaction than making a difference to what is often a life or career changing moment.
Publications and Professional Activities
Contributing editor of the Medical Law Reports
Contributor to APIL's Clinical Negligence textbook
Talk on Montgomery and Informed Consent at BUPA House, October 2015
Member of: PNBA and LCLCBA
Member and chair of Bar and COIC disciplinary panels 2005-2012
Articles
Adrian has recently reported on the following cases for the Medical Law Reports:
Davies v Frimley Health NHS Foundation Trust, [2021] EWHC 169 (QB) Pneumococcal meningitis disease leading to death – Whether negligent delay in antibiotic treatment caused the death – "But for" causation test – Indivisible injury – Whether material contribution causation test applied.
Hughes v Rattan, [2021] EWHC 2032 (QB) [2021] Med LR 636
General Dental Services Contract – Duty owed by principal dentist to patient of dental practice – independent contractors – Associate dentists – Whether principal dentist and practice owner owed a non-delegable duty of care to patients of the practice – Whether principal dentist was vicariously liable for the negligence of an associate dentist
R (Cotter) v NICE, [2020] EWCA Civ 1295 MLR 2020 37 [2020] Med LR 527
Personal injuries – Capital accommodation claims – Quantification of accommodation claims – Valuation of reversionary interest off-set – Point in time to assess reversionary interest – Term certain multiplier for life expectancy – Fair and reasonable, but not.
XDE v North Middlesex University Hospital NHS Trust, [2020] EWCA Civ 543 [2020] Med LR 223
Whether the decision to change funding from legal aid to a conditional fee agreement was reasonable – whether additional liabilities of success fees and After the Event insurance premium were recoverable – whether CFA funding was superior to legal aid funding – Whether a hypothetical reason could justify a change in funding.
R (Gossip) v NHS Surrey Downs Clinical Commissioning Group [2019] EWHC 3411 (Admin) [2020] Med LR 84 Application for judicial review of NHS Clinical Commissioning Group refusal of NHS continuing healthcare – Eligibility for NHS Continuing Healthcare – Status of National Framework for NHS Continuing Healthcare – Whether need for nursing care determinative of eligibility for NHS continuing healthcare.
S v NHS England, [2016] EWHC 1395 (Admin) (2016) Med LR 329
Judicial review – Funding drug treatment for narcolepsy and cataplexy – Individual Funding Request policy – Meaning of exceptional clinical circumstances – Appropriate cohort of patients.
Carder v Exeter University, [2016] EWCA Civ 790 (2016) Med LR 562
Breach of duty and causation – Asbestosis – Divisible disease – Meaning of injury and damage – Material contribution – De minimis.
Daniel v St George's Healthcare NHS Trust, [2016] EWHC 23 (QB) (2016 Med LR 75
Human Rights Act, section 6 – Whether alleged clinical negligence amounted to breach of ECHR, articles 2 and 3 – Whether alleged delay in ambulance response time amounted to breach of ECHR, articles 2 and 3 – Legal causation test for breach of article 2 – Meaning of indirect victim under Human Rights Act, section 7.
Chinnock v Wasbrough, [2015] EWCA Civ 441 (2015) Med LR 425
Limitation – Alleged negligence of barrister and solicitor – Clinical negligence – Duty of doctor to advise – Limitation Act 1980, section 14A – Date of knowledge – Attributability of act or omission alleged to constitute negligence.
R (Squier) v GMC, [2015] EWHC 299 (Admin) (2015) Med LR 234
General Medical Council – Fitness to Practise Panel – Alleged misconduct by expert witness – Whether court judgments should be admitted in to evidence to prove allegations – Whether allegations were adequately particularised.
Re JA, [2014] EWHC 1135 (Fam) (2015) Med LR 26
Medical treatment of child – HIV infection and AIDS – Whether child was Gillick competent – Whether a declaration should be granted that it was in the child's best interest to start anti-retroviral therapy.
Prof Standards Authority for Health and Social Care v GMC, [2014] EWHC 1903 (Admin) (2014 Med LR 311
General Medical Council – Professional Standards Authority for Health and Social Care – Fitness to Practise Panel – Psychiatrist's website and blog offering free online services – Whether conduct amounted to medical practice or was in the exercise of professional practice or medical calling – Whether duty to explain limitations of online service – Whether allegation of failure to do something included culpability.
Bedford v Bedfordshire County Council, [2013] EWHC 1717 (QB) (2014 Med LR 89
Human Rights Act, section 7 – Whether it was equitable to extend time for the issue of proceedings – ECHR, article 8 – Whether the Osman test of a real and immediate risk to an identified individual applied – Whether the local authority was liable for operational errors of a children's home.
University or Higher Level Qualifications
1980-83 St. Peter's College, Oxford University (Exhibitioner 1980-83) B.A. (Hons) in Jurisprudence
Privacy
Adrian adopts and adheres to the provisions of the privacy notice which can be accessed here.
further information
For further details of Adrian's practice please click on the links to the left or contact a member of the clerking or client service team.
Bar Council Membership No: 20364
Registered Name: Adrian Mark Hopkins
VAT Registration No: 397253712