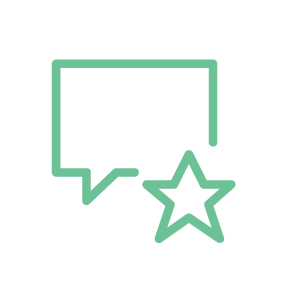 Frances is ranked as a Leading Junior by The Legal 500 in Police Law.
Frances is called to the Bar of Northern Ireland.
Experience & Expertise
Clinical Negligence: has experience, from preliminary advices, through to pleadings, interim applications and hearings in a wide array of cases. Her practice includes cases concerning secondary victims, stillbirths and cosmetic surgery, as well as Fatal Accidents Act and contribution claims.
Product Liability: she is currently assisting Eloise Power in the JJML Pelvic Organ Prolapse Products Litigation as well as vaginal mesh cases involving other manufacturers. Frances has advised on solicitors' negligence arising from product liability and clinical negligence claims.
Inquests: represents families, medical clinicians, NHS Trusts and police forces in substantial inquests including those raising Article 2 ECHR and DoLS. Frances acted for a police force at one of the first inquests to go ahead remotely during the Covid-19 pandemic.
Police Civil Actions: misfeasance claims, including Human Rights Act arguments, and judicial review.
Police Misconduct: frequently asked to advise and to represent the AA at misconduct hearings, including those relating to allegations of dishonesty.
Information Retention and Disclosure: principally in police cases, seeking and resisting disclosure in family proceedings, resisting disclosure on grounds of public interest immunity.
Police Operational Advice: on range of matters whilst seconded to two police forces and upon return to practice.
Recommendations
'Very experienced and trusted by coroners. Thorough, charming and very easy to work with.'
The Legal 500
'A very thorough and self-possessed advocate.'
The Legal 500 
'She has a keen eye for detail.'
The Legal 500 
'She deals with cases efficiently and successfully.'
The Legal 500 
"Frances McClenaghan is a highly experienced junior.  She quickly establishes a rapport with people, is able to rapidly grasp complex issues and deals efficiently with pressing deadlines.  She shows clear and impressive judgement and is sound and thorough both in advocacy and writing."
Instructing Solicitor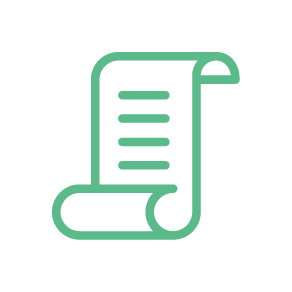 reflections
Growing up in County Armagh, Northern Ireland I didn't know anyone who was a barrister. My parents worked in education (a teacher and a local education authority officer). They emphasised the value of public service. I hope my work improves public services, whether by conserving taxpayers' money or, in the clinical negligence context, ensuring lessons are learned from the experiences of injured patients.
I studied law because I wanted to learn something practical. I didn't start my degree knowing I wanted to practise law; my first moot changed that. On your feet you quickly realise which arguments make sense and which don't.
On your feet you quickly realise which arguments make sense and which don't.
The greatest lesson Lord Kerr taught me was, if you say to a judge that you'll deal with a question in due course, make sure you don't forget! That and, treat everyone you encounter with courtesy.
publications
Medical Treatment: Decisions and the Law, third edition, Bloomsbury Professional
seminars
"Use of technology during the covid-19 pandemic: Where are we now?" Seminar conducted with Christopher Johnston QC
Coroners court practice and how to manage cases from the legal practitioner's perspective
Post-Montgomery case law: where are we now?
Material contribution case law update
Courting Publicity: Police, The Media, and Criminal Investigations
pro bono
Court of Appeal Pro Bono Scheme participant
Represents families through the Action Against Medical Accidents (AvMA) Pro Bono Inquest Service
Awards
Sir Walter Wigglesworth Scholar, Lincoln's Inn Pupillage Scholarship
College of Law Negotiation Competition Prize
College of Law Civil Procedure Prize
qualifications
LLB (Hons) – University of Durham, (2006)
BVC – College of Law, London (2008)
memberships
Personal Injuries Bar Association
Professional Negligence Bar Association
Privacy
Frances adopts and adheres to the provisions of her privacy notice which can be accessed here.
Further Information
For further details of Frances' practice please click on the links to the left or contact a member of the clerking or client service team.
Bar Council Membership No: 54947
Registered Name: Frances McClenaghan
VAT Registration No: 155979847