Currently retained by Gloucestershire Police in the Independent Inquiry in to Child Sex Abuse (formerly the Goddard Inquiry)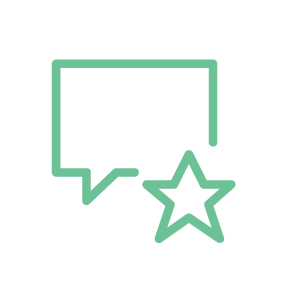 "At trial his advocacy has been first class. I don't think there's anyone like him."
Chambers & Partners
Experience & expertise
Gerry excels in a number of Chambers' specialist areas. He has appeared in the Supreme Court in judicial review proceedings in the medical field; the Court of Appeal in judicial review proceedings in the police field; high profile police misconduct proceedings, Inquests and Inquiries.
cases & work of note
JR 55 v The Commissioner of Complaints for Northern Ireland [Supreme Court March 2016]
Historic first ever case in the Supreme Court considering the extent of an ombudsman's powers to award compensation and 'name and shame' a doctor before the assembly in Northern Ireland. Case had potentially far reaching and expensive implications for medical practitioners and their defence organisations. Gerry was brought on board for the General Practitioner due to his expertise in clinical negligence practice in England and Wales and to make a forensic comparative analysis between the Ombudsman's award and compensation levels in clinical negligence cases.
R (on application of Delezuch / Duggan) v The Metropolitan Police & Others [Court of Appeal]
Gerry acted for the Chief Constable successfully resisting attempts by the claimants to force changes to the Police Post Incident Management procedures following a death involving police contact. Gerry's focused and succinct written and oral submissions on the scope of Article 2 helped to win the day.
Independent Inquiry into Child Sexual Abuse (Goddard Inquiry)
Gerry has been retained by Gloucestershire Police in the Inquiry's ongoing investigation in to the former Bishop of Gloucester, Peter Ball, who was cautioned in the early 1990's but went on to be imprisoned following a later review. There is a vast amount of material which Gerry has reviewed relating to the historic investigation. Substantive hearings which Gerry will lead on for the Force are expected during 2017.
J v Dr G [High Court 2016]
Gerry successfully defended a GP in a high value High Court clinical negligence trial. His client was accused of delaying diagnosis of subarachnoid haemorrhage. The case required detailed analysis of medical literature and skilled cross-examination on complex expert evidence. Gerry was publicly praised in the judgment for his "quickly exposing" the flaws in the Claimant's expert evidence.
MILLS Deceased
Represented an NHS Trust in this high profile four week Inquest in to the death of a black patient on a hospital ward following police restraint. Gerry had to mentor traumatised nursing staff through the evidential process and lead the senior management team's response to potential criticisms.
AMRANI Deceased
Mr Amrani was a convicted rapist who had been released from prison on licence and was under the supervision of the probation service. Whilst on licence he murdered his mother and father before then committing suicide. Gerry acted on behalf of the National Probation Service on instructions from Treasury Solicitors. The Jury returned a narrative verdict and the NPS avoided criticism.
R v Dr R
20 day Crown Court jury trial on behalf of former GP accused of sexually assaulting female patients. Gerry had to vary his cross examination style from the sensitive handling of vulnerable witnesses to robust questioning of others who were openly hostile. His client was acquitted on all 11 counts.
Metropolitan Police v Rowell
Operation Elveden. Highly sensitive 10 day police misconduct hearing on behalf of the Met against senior officer [represented by leading police QC] accused of disclosing confidential material to a News of the World journalist. This was a voluminous and legally complex case. Gerry used timelines, frequency graphs, pivot tables and skilled cross examination to secure the officer's dismissal.
R v Dr H
Crown court jury trial. Gerry successfully defended a young hospital doctor accused of multiple sexual assaults on a patient. Very sensitive witness handling was required in a difficult case with career threatening potential.
GMC V Dr MI
Gerry acted on behalf of a Consultant Anaesthetist who faced allegations of poor patient care including leaving patients unsupervised in theatre, dishonesty and bullying of a "whistle blower". Gerry's client, the lead clinician in the largest critical care facility in Western Europe, was found not impaired and left the hearing with no action being taken against his registration. Significant reputational issues. Cleared of misconduct.
PATRICK: Acted for Met Police in ground breaking disciplinary proceedings against notorious police blogger/ author of "The Rest is Silence" [represented by leading police QC]. Legally complex. Very high profile. Officer gave televised evidence to Select Committee. Resigned before final hearing.
ECCLESTONE v NHS Trust
Gerry acted for defendant trust (orthopaedics) in a high value clinical negligence claim. There were potentially national implications re NHS standard of care in post operative follow up for day case surgery performed in the NHS. Gerry fought the case on all fronts at trial, and his cross examination resulted in the claim being dismissed.
recommendations
Gerry was awarded the Chambers & Partners Professional Discipline Junior of the Year Award for 2012 and shortlisted for Barrister of the Year in The Lawyer Awards for 2015. He is rated Band 1 by Chambers & Partners Bar UK 2016 in Clinical Negligence, Professional Discipline and Police Work, and is recognised as a Leading Junior in The Legal 500 in Inquests & Inquiries, Professional Discipline and Clinical Negligence.
His recent directory editorial includes the following:
he's excellent. He's good on paper and clients like him;
he's a very safe pair of hands, capable and bright;
very good and very astute;
very easy to use, good with clients and a good presence in court;
brings a forensic approach to cases and has an engaging style;
has excellent client care skills, pays great attention to detail and is very knowledgeable;
a good tactician with excellent forensic analysis;
puts clients and experts at ease with his grasp of issues and pleasant manner;
his expertise spans acting for medical, police and other professionals; and 
a smooth operator and persuasive advocate.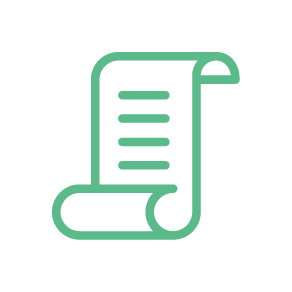 Reflections
"Between my finger and my thumb, the squat pen rests, I'll dig with it" is the final verse of my favourite poem, "Digging" by Seamus Heaney. It tells the story of a young lad growing up on a farm in Northern Ireland, who knew he wasn't going to follow in his father's footsteps and become a farmer; he was going to move away and be a writer instead.
And so it was for me. Well, not quite. I didn't grow up on a farm, but I did leave my home in Belfast in the late 1980's to come across to England to study Law and get called to the Bar. I have been in Chambers in London ever since. I have, however, continued to hanker after my roots and since being called to the Bar in Northern Ireland in 2006 I now return home often to appear in Court and Inquests.
"My background, upbringing and training with some of the finest lawyers of their generation allow me to serve all of my clients with dedication, equality, warmth, understanding and good humour, even in the most difficult of circumstances."
Growing up in Belfast at that time was not all plain sailing. At school I was told that if I got the same set of results as the guy from the other side of town, he would get the job and I wouldn't. So, I had to do better. The discrimination and unfairness of that sentiment instilled in me a powerful work ethic. I work hard for my clients, very hard. Put simply, they deserve that I do better than the guy from the other side of town.
Many of my clients are vulnerable or demanding and I like to think that my background, upbringing and training with some of the finest lawyers of their generation allow me to serve all of my clients with dedication, equality, warmth, understanding and good humour, even in the most difficult of circumstances.
I am an advocate and I remain committed to providing excellence in every aspect of that role.
Privacy
Gerard adopts and adheres to the provisions of the privacy notice which can be accessed here.
further information
For further details of Gerard's practice please click on the links to the left or contact a member of the clerking or client service team.
Bar Council Membership No: 29358
Registered Name: Gerard James Boyle
VAT Registration No: 629043151