Ranked  by The Legal 500  and Chambers & Partners in Professional Discipline and Regulatory Law, Inquests & Inquiries, Clinical Negligence and Police Law (Defendant).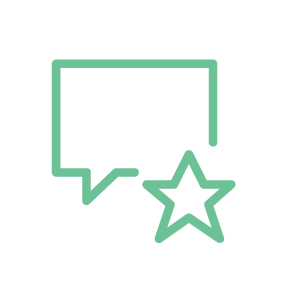 "At trial his advocacy has been first class. I don't think there's anyone like him."
Chambers & Partners
Experience & expertise
Gerry excels in a number of Chambers' specialist areas. He has appeared in the Supreme Court in judicial review proceedings in the medical field; the Court of Appeal in judicial review proceedings in the police field; the most high profile police misconduct proceedings concerning officers of all ranks up to and including Chief Constable, Inquests and Inquiries.
He has acted in the Undercover Policing Inquiry, the Independent Inquiry into Child Sexual Abuse [IICSA], the Inquests into the Terror Attack at Fishmongers' Hall on London Bridge, and a host of Police Misconduct proceedings.
He is renowned for his outstanding outcomes at trial and hearings including a finding of no misconduct and no impairment of a Consultant held responsible for the decapitation of a baby during childbirth, the dismissal of all 74 allegations of Gross Misconduct against a Chief Constable, and the successful acquittal of a junior doctor accused of sexually assaulting several female patients.
cases & work of note
Fishmongers' Hall Inquest [2020-2021]
Gerry was instructed on behalf of the police service in the Inquest touching upon the deaths of those killed in the terrorist attack at an event at Fishmongers' Hall, London Bridge in November 2019. The Inquests are due to take place at the Old Bailey in the late spring of 2021.
Independent Inquiry Into Child Sexual Abuse [IICSA][2018 – 2022]
Gerry acted for the IOPC in both the Lambeth and Lord Janner KC strands of this public inquiry, having previously been involved in the Anglican Church strand of the Inquiry in 2018.  The final statutory report was published on 20th October 2022.
Undercover Policing Inquiry [Ongoing]
Gerry has been instructed to act on behalf of the National Police Chief's Council in relation to the inquiry in to the activities of undercover police officers. The Inquiry is examining the contribution undercover policing made to tackling crime, how it was and is supervised and regulated, and its effect on the individuals involved.
Various Inquests on behalf of the Ambulance Service
Gerry has acted, and continues to act, on behalf of the North East Ambulance Service in relation to a number of inquests with national implications for ambulance response times and the powers available to the ambulance personnel regarding forcible entry to premises.
Medical Practitioners Tribunal Service (formerly the GMC) v Dr L [2018]
Gerry represented the Consultant Obstetrician and Gynaecologist involved in the tragic case which resulted in premature death and fetal decapitation during childbirth. After a month long hearing requiring lengthy and detailed cross-examination of other Consultants and members of medical staff in attendance and highly critical expert evidence, Gerry's client was found not guilty of misconduct and a ruling that her fitness to practise was not impaired.
Police & Crime Commissioner for Cheshire v Chief Constable Simon Byrne [2018]
Gerry successfully defended Chief Constable Byrne who was accused of a career ending 74 allegations of breaching the Standards of Professional Behaviour by allegedly bullying subordinate officers and staff said to amount to Gross Misconduct. Mr Byrne was acquitted of every allegation and is now the Chief Constable of the PSNI.
R v Dr H [2018]
For the second time in 3 years Gerry successfully defended the same medical practitioner accused of sexually assaulting female patients. Gerry's client was accused of sexually assaulting 5 female patients over a short period while he worked in general practice. Skilful cross-examination and persistent applications for secondary disclosure (especially in relation to social media exchanges between the complainants) resulted in acquittals on all charges.
Private Prosecutor v Police & Crime Commissioner for Devon & Cornwall [2018]
Gerry successfully applied for a Private Prosecutor to be refused permission to issue a Summons launching a private prosecution against the PCC for Misconduct in Public Office. Gerry made written and oral submissions persuading the Judge to refuse to issue, thus sparing the PCC a high profile and intrusive criminal investigation.
R v Chief Inspector Johnstone [2018]
With his client facing a career threatening allegation of assaulting a senior female police colleague at New Scotland Yard, Gerry not only secured his client's acquittal but his advocacy and resolute defence prompted the Judge to question why the CPS had ever brought charges and made a Defendant's Costs Order.
Olaseni Lewis Deceased [2017]
Gerry acted on behalf of the South London and Maudsley NHS Trust in the month long inquest into the death of Mr Lewis following his restraint on hospital premises by officers of the Metropolitan Police Service. Gerry also acted for the Trust in the subsequent civil and Human Rights Act claim.
XX v YY [2018]
Following a trial on liability Gerry acted on behalf of a private healthcare provider, advising it on the potential quantum in a multi-million pound claim for the provision of prosthetics and adapted accommodation for a child who suffered bilateral amputation as a result of medical negligence in an out of hours service. Gerry has since compromised the claim at a successful round table negotiation.
AJB v CDE [2017-]
Gerry has been retained to act on behalf of a child diagnosed with Fetal Valproate Syndrome after the ongoing administration of Epilim to her mother during pregnancy. Gerry was led by Adrian Hopkins QC at the liability trial which was compromised during a break in proceedings.
R (on the application of the Chief Constable of Sussex) v The Police Appeals Tribunal [Judicial Review 2017]
Gerry acted on behalf of the Chief Constable in Judicial Review proceedings challenging the decision of a Police Appeals Tribunal to allow an officer guilty of Gross Misconduct in his treatment of a vulnerable female to return to work for the force. Gerry persuaded the divisional court to revoke the PAT's finding and remit the case for re-hearing. Gerry represented the Chief Constable at the re-hearing and the officer was again dismissed.
JR 55 v The Commissioner of Complaints for Northern Ireland [Supreme Court March 2016]
Historic first ever case in the Supreme Court considering the extent of an ombudsman's powers to award compensation and 'name and shame' a doctor before the assembly in Northern Ireland. Case had potentially far reaching and expensive implications for medical practitioners and their defence organisations. Gerry was brought on board for the General Practitioner due to his expertise in clinical negligence practice in England and Wales and to make a forensic comparative analysis between the Ombudsman's award and compensation levels in clinical negligence cases.
R (on application of Delezuch / Duggan) v The Metropolitan Police & Others [Court of Appeal]
Gerry acted for the Chief Constable successfully resisting attempts by the claimants to force changes to the Police Post Incident Management procedures following a death involving police contact. Gerry's focused and succinct written and oral submissions on the scope of Article 2 helped to win the day.
Independent Inquiry into Child Sexual Abuse [Goddard Inquiry]
Gerry acted for  Gloucestershire Police in the Inquiry's investigation into the former Bishop of Gloucester, Peter Ball, who was cautioned in the early 1990's but went on to be imprisoned following a later review. There was a vast amount of material which Gerry reviewed relating to the historic investigation.
J v Dr G [High Court 2016]
Gerry successfully defended a GP in a high value High Court clinical negligence trial. His client was accused of delaying diagnosis of subarachnoid haemorrhage. The case required detailed analysis of medical literature and skilled cross-examination on complex expert evidence. Gerry was publicly praised in the judgment for his "quickly exposing" the flaws in the Claimant's expert evidence.
MILLS Deceased
Represented an NHS Trust in this high profile four week Inquest in to the death of a black patient on a hospital ward following police restraint. Gerry had to mentor traumatised nursing staff through the evidential process and lead the senior management team's response to potential criticisms.
AMRANI Deceased
Mr Amrani was a convicted rapist who had been released from prison on licence and was under the supervision of the probation service. Whilst on licence he murdered his mother and father before then committing suicide. Gerry acted on behalf of the National Probation Service on instructions from Treasury Solicitors. The Jury returned a narrative verdict and the NPS avoided criticism.
R v Dr R
20 day Crown Court jury trial on behalf of former GP accused of sexually assaulting female patients. Gerry had to vary his cross examination style from the sensitive handling of vulnerable witnesses to robust questioning of others who were openly hostile. His client was acquitted on all 11 counts.
Metropolitan Police v Rowell
Operation Elveden. Highly sensitive 10 day police misconduct hearing on behalf of the Met against senior officer [represented by leading police KC] accused of disclosing confidential material to a News of the World journalist. This was a voluminous and legally complex case. Gerry used timelines, frequency graphs, pivot tables and skilled cross examination to secure the officer's dismissal.
R v Dr H
Crown court jury trial. Gerry successfully defended a young hospital doctor accused of multiple sexual assaults on a patient. Very sensitive witness handling was required in a difficult case with career threatening potential.
GMC V Dr MI
Gerry acted on behalf of a Consultant Anaesthetist who faced allegations of poor patient care including leaving patients unsupervised in theatre, dishonesty and bullying of a "whistle blower". Gerry's client, the lead clinician in the largest critical care facility in Western Europe, was found not impaired and left the hearing with no action being taken against his registration. Significant reputational issues. Cleared of misconduct.
PATRICK: Acted for Met Police in ground breaking disciplinary proceedings against notorious police blogger/ author of "The Rest is Silence" [represented by leading police KC]. Legally complex. Very high profile. Officer gave televised evidence to Select Committee. Resigned before final hearing.
ECCLESTONE v NHS Trust
Gerry acted for defendant trust (orthopaedics) in a high value clinical negligence claim. There were potentially national implications re NHS standard of care in post operative follow up for day case surgery performed in the NHS. Gerry fought the case on all fronts at trial, and his cross examination resulted in the claim being dismissed.
recommendations
Gerry was awarded the Chambers & Partners Professional Discipline Junior of the Year Award for 2012 and shortlisted for Barrister of the Year in The Lawyer Awards for 2015. He is rated a Tier 1 King's Counsel by The Legal 500 in Clinical Negligence, Inquests & Inquiries, Police Law (Defendant) and Professional Discipline & Regulatory. He was rated Band 1 Chambers & Partners Bar UK 2016 in Clinical Negligence, Professional Discipline and Police Work, and was previously recognised as a Leading Junior in The Legal 500 in Inquests & Inquiries, Professional Discipline and Clinical Negligence.
His recent directory editorial includes the following:
Gerard is a very sophisticated advocate;
Gerry is brilliant with client care;
he is extremely pleasant and gains the confidence of the clients;
Gerard is very approachable, down-to-earth and an absolute pleasure to work with;
he is strong across the board;
a strong tactician and has excellent client care skills;
clients absolutely love working with him;
he is charismatic and not one of those that can't see the wood for the trees – he's quite a dangerous opponent;
formidable counsel who gets to the nub of issues very quickly and succinctly;
a first rate lawyer;
will always do an excellent job;
a real presence in court, with a lovely manner about him;
he is committed to his clients has a unique ability to support them through difficult processes;
he is a reliable and sensible barrister whom I have no hesitation in recommending to clients;
he is just brilliant;
he is absolutely fantastic. Always very well prepared and excellent with clients;
fights for his clients but is also a very calm presence;
a really good, tough barrister, but one who is very approachable;
he is a natural advocate, and his submissions before the tribunal are impressive;
a robust barrister who commands the attention of the tribunal, secures great results and can skilfully deal with challenging clients;
he provides very detailed submissions; his attention to detail is excellent;
very good to work with;  
he is extremely patient and can assert his position with strength in front of the panel; 
his way with clients is very good and he's extremely patient; 
he reads witnesses very clearly and is able to elicit information very quickly;
he is a very effective cross-examiner and is sensible, trustworthy and fair. All the things a good barrister should be;
superb in cross-examination;
he is a delight to work with;
his attention to detail is second to none;
absolutely brilliant. He produces beautiful submissions and goes the extra mile for his professional clients;
incredibly personable. He really wants to get the best results for his clients and he is very responsive;
an excellent advocate;
fantastic. He really cares about clients and fights for a positive outcome;
he will explore every avenue and is somebody who I really trust;
very responsive;
he is very good indeed and cross-examines with immense skill;
excellent advocate with first-class drafting and client care skills. He has a keen eye for detail and is extremely knowledgeable in this area;
he has a very good presentation style;
a very personable advocate;
he's got excellent knowledge of police disciplinary procedures;
his instructions are crystal clear and he is to be highly recommended as an outstanding advocate;
his way with clients is very good;
he is very polished, articulate and charismatic, particularly within court;
his ability to retain and recall information is incredible;
he is very strong at round-table meetings and in negotiations;
an excellent advocate who robustly fights cases while putting clients at ease;
highly effective;
he is also measured, sensible and good at cutting through extraneous information;
his advocacy skills are excellent;
he has an exceptional eye for detail;
an excellent cross-examiner;
is outstanding at handling the most complex of cases;
he is a good opponent as he takes a lot of the sting out of misconduct cases and brings objectivity to the proceedings;
tough but elegant at the same time;
impressive drafting skills and highly experienced in professional disciplinary matters;
a meticulous strategist and a delight to work with;
first class;
he has the utmost attention to detail and a formidable work ethic;
a very polished advocate and a sound tactician;
he's excellent. He's good on paper and clients like him;
he's a very safe pair of hands, capable and bright;
very good and very astute;
a first-class advocate when dealing with issues of police misconduct;
a great tactician;
he shows an impressive attention to detail;
his ability to retain and recall information is incredible;
an exceptional advocate;
is eloquent and self-possessed;
he inspires complete confidence;
very easy to use, good with clients and a good presence in court;
brings a forensic approach to cases and has an engaging style;
an excellent silk who is thorough and technically very strong
has excellent client care skills, pays great attention to detail and is very knowledgeable;
a good tactician with excellent forensic analysis;
puts clients and experts at ease with his grasp of issues and pleasant manner;
his expertise spans acting for medical, police and other professionals; and 
a smooth operator and persuasive advocate.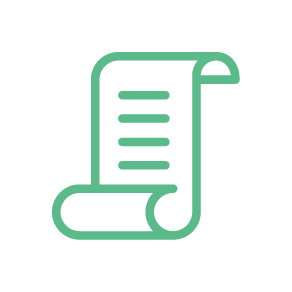 Reflections
"Between my finger and my thumb, the squat pen rests, I'll dig with it" is the final verse of my favourite poem, "Digging" by Seamus Heaney. It tells the story of a young lad growing up on a farm in Northern Ireland, who knew he wasn't going to follow in his father's footsteps and become a farmer; he was going to move away and be a writer instead.
And so it was for me. Well, not quite. I didn't grow up on a farm, but I did leave my home in Belfast in the late 1980's to come across to England to study Law and get called to the Bar. I have been in Chambers in London ever since. I have, however, continued to hanker after my roots and since being called to the Bar in Northern Ireland in 2006 I now return home often to appear in Court and Inquests.
"My background, upbringing and training with some of the finest lawyers of their generation allow me to serve all of my clients with dedication, equality, warmth, understanding and good humour, even in the most difficult of circumstances."
Growing up in Belfast at that time was not all plain sailing. At school I was told that if I got the same set of results as the guy from the other side of town, he would get the job and I wouldn't. So, I had to do better. The discrimination and unfairness of that sentiment instilled in me a powerful work ethic. I work hard for my clients, very hard. Put simply, they deserve that I do better than the guy from the other side of town.
Many of my clients are vulnerable or demanding and I like to think that my background, upbringing and training with some of the finest lawyers of their generation allow me to serve all of my clients with dedication, equality, warmth, understanding and good humour, even in the most difficult of circumstances.
I am an advocate and I remain committed to providing excellence in every aspect of that role.
Privacy
Gerard adopts and adheres to the provisions of his privacy notice which can be accessed here.
further information
For further details of Gerard's practice please click on the links to the left or contact a member of the clerking or client service team.
Bar Council Membership No: 29358
Registered Name: Gerard James Boyle
VAT Registration No: 629043151