In August 2016 Stephen was appointed as junior counsel to the National Police Chiefs Counsel in the Undercover Policing Inquiry.
Stephen acted as junior counsel to the Thames Valley Police in the Court of Appeal case of Squire v. Thames Valley Police.
experience & expertise
Professional Misconduct.  Stephen has represented Appropriate Authorities across the country in the full range of misconduct hearings.  Stephen presented the first ever public misconduct hearing in 2007 in Warwickshire and he regularly presents cases of the utmost seriousness, including allegations of dishonesty, excess force, sexual assault and breach of data protection.  Stephen has dealt with many cases involving IPCC investigations and IPCC directed hearings.
Civil Claims Against the Police.   Stephen represents Chief Constables and their officers who are accused of false imprisonment, assault, malicious prosecution and misfeasance in a public office.  Stephen regularly appears at the County Court and the High Court defending police forces and police officers in jury trials and judge only trials.
Inquests.  Stephen has a wide experience of representing Chief Constables and individual officers in Article 2 and other inquests.  He has acted in cases involving deaths in custody, deaths following restraint, positional asphyxia, excited deliriums and road traffic collisions.
Judicial Review.  Stephen is experienced in representing Chief Constables in the Administrative Court dealing with both actions brought against and brought by Chief Officers.  Whether it relates to misconduct matters, criminal investigations or policy and procedures Stephen is skilled in presenting the arguments in the most cogent and persuasive manner.
cases & work of note
Chief Constable of Thames Valley Police v White
Judicial review of a police misconduct panel that decided an officer's attempt to shred a British Army Identity Card rather than return it to its owner did not amount to gross misconduct.
This is the first ever JR of the new-style police misconduct panels that are chaired by a legally qualified Chair.
Williams v PAT and Commissioner of Police of the Metropolis [2016] EWHC 2708 (Admin)
Judicial review of a decision to dismiss a Detective Chief Superintendent for misconduct. Stephen represented the Commissioner at the initial misconduct hearing, the PAT appeal and the judicial review and was successful at each stage.
This is a key case for police misconduct. The High Court confirming that the 'Salter principle' (personal misconduct is of limited effect in police misconduct hearings) is not restricted solely to cases of dishonesty.
Mohidin and Others v. Commissioner of Police of the Metropolis and Others [2016] EWHC 105.
A novel case concerning individual police officers who had been brought into civil proceedings by their own Chief Officer. The Defendant Commissioner sought to recover an indemnity from his officers for the damages and costs incurred when the Claimants were successful in their civil action.
Chief Constable of Thames Valley Police v. Squire [2015] EWHC 3358.
A case in which the Chief Constable is challenging a decision of the Police Appeals Tribunal who found that a dismissed officer should be reinstated because of the manner in which hearsay evidence was dealt with by the original misconduct panel.  Successful at the High Court the case is shortly to be heard at the Court of Appeal.
Hegazy and Others v. Commissioner of Police of the Metropolis and Others [2014] EWHC 235.
A case in which the High Court decided that unproven allegations of previous violent behaviour made against police officers could be adduced as evidence in a civil claim brought by Claimants alleging that the same officers had used excessive force against them.
Saunders v. IPCC and Commissioner of Police of the Metropolis [2009] 1 All ER 379.
A case involving the investigation into the fatal police shooting of a barrister in which the IPCC did not prevent the principle officers conferring before they gave their accounts.
recommendations
Stephen is consistently recommended in both the leading legal directories as a stand-out junior in professional discipline and Police law.
Chambers and Partners notes that, "his client care skills are exceptional, with sources praising him for his accessibility and for the comprehensible and pragmatic advice he gives to lay clients."
Other recent directory editorial has included the following:
he is a real pleasure to work wit and instils confidence in every aspect of his work;
Stephen is a real star;
he saves time and future costs and is very accessible;
he is a realistic and approachable barrister who has an incredibly persuasive manner and is very good in cross-examination;
he has an excellent understanding of the police misconduct regime, and always gives us balanced and objective advice. He is also very personable and approachable, which makes working with him effortless;
he is extremely patient and careful in his explanation of complex legal issues, and is hard-working and diligent;
he has a good manner with witnesses and the panel;
a thorough and personable barrister who leaves no stone unturned;
very knowledgeable, thorough, robust and effective;
he has a nice, understated approach;
his expertise spans inquests, misconduct hearings and judicial reviews;
he has a great understanding of difficult cases and is a very good representative on behalf of the force;
he wins clients round and gives them sensible, practical advice;
his preparation of cases is second to none and he presents them in a calm and measured fashion;
his expertise spans inquests, misconduct hearings and judicial reviews;
he understands the tactics we employ and is comfortable following those instructions;
very effective at ensuring there is a fair hearing;
instructed by police forces in controversial disciplinary hearings;
very responsive with queries;
he has superb attention to detail and marshals things expertly;
has an excellent rapport with officers and clients, and his ability to win their trust really stands out;
really trustworthy, reliable, straightforward and sensible;
thorough, quick and incredibly helpful;
everything he says is reasonable and measured;
his knowledge of the Police Conduct Regulations is exceptional;
he is excellent at reading and understanding complex cases and picking out the vital areas of evidence;
always very approachable;
he can pick up a case and run with it easily;
he is absolutely excellent, extremely charming and a tough opponent;
his advocacy skills are excellent and he is particularly good with officers;
highly experienced;
impresses with his understanding of case law and its practical application;
his good advocacy skills go down well with judges and coroners;
he is tenacious when it comes to presentation;
he can be relied upon to represent a client's interests across the entire spectrum;
he is highly regarded in respect of police discipline matters;
he has an eminent reputation in a broad range of fields, including civil claims, judicial review and disciplinary matters;
has a lovely robust approach to prosecuting and he is extremely fair;
he stands out for his particular expertise in licensing issues;
very knowledgeable, thorough, robust and effective;
he is an approachable advocate with a great reputation for police discipline work; 
an extremely professional barrister who is easy to work alongside;
he is popular with solicitors not only due to his advocacy but also because he is very prompt with his paperwork; and
accessible, humorous and a pleasure to work with.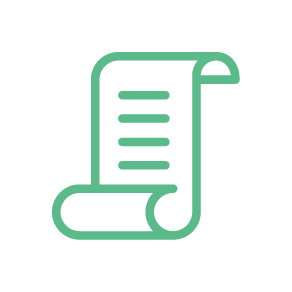 Reflections
Police lawyers deal with a huge range of cases, from dangerous dogs to fatal shootings. Unlike other areas of law it is often not about 'winning', but about doing the right thing. The public interest, and public confidence in the police service, may often be more important than individual interests and police lawyers understand that the merits of a case may be many and varied.
I chose to become a police law specialist. I didn't drift into this line of work, it didn't happen by chance; rather I chose this direction because of a long-held interest in policing and police law.  After almost 30 years of involvement with policing I continue to be interested and energised by the ever-changing challenges faced by the modern police service.
"I chose to become a police law specialist… I chose this direction because of a long-held interest in policing and police law."
I enjoy working closely with Force Solicitors and Senior Officers and recognise that accessibility is important. I encourage regular telephone and email contact when I am engaged in a case or investigation and do my best to ensure that I deal with day-to-day questions and queries quickly and comprehensively.
I'm a firm believer in making life easy – for Judges and Tribunals. From clear and accurate arguments, whether oral or written, to well presented bundles and materials, the attention to detail that makes it easier for the decision maker to follow your argument is well worth the time and effort required in proper preparation.
Police officers spend much of their time protecting the public. When things go wrong and false or malicious claims are made against them those same police officers deserve to be robustly represented and defended.  From the very first case conference I am always careful to ensure that all involved, from the most junior officer to the most senior solicitor, understand my views on the case and how I see it progressing.
privacy
Stephen adopts and adheres to the provisions of his privacy notice which can be accessed here.
further information
For further details of Stephen's practice please click on the links to the left or contact a member of the clerking or client service.
Bar Council Membership No: 35732
Registered Name: Stephen Douglas Morley
VAT Registration No: 726284230