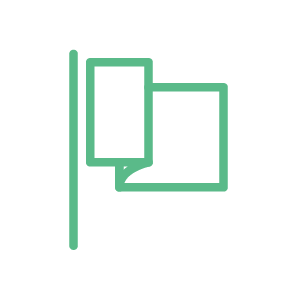 Provided advice and representation for 4 witnesses called to give evidence before Infected Blood Inquiry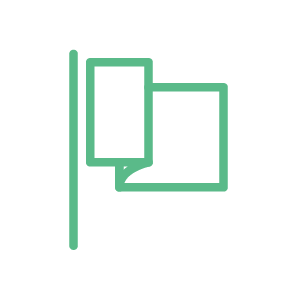 Instructed along with Jonathan Holl-Allen KC on behalf of NHS Wales Shared Services Partnership (NWSSP) in Covid inquiry
experience & expertise
Since switching from medicine to the law, Ranald has amassed more than 25 years of experience in the field of clinical negligence as a barrister at Serjeants' Inn. During this time he has built up a practice which successfully combines work for claimant and defendant solicitors from all over England and Wales. He regularly appears in High Court and County Court trials across the jurisdiction on subject matters as diverse as oral surgery, foetal ultrasound imaging, paramedic and ambulance care, aesthetic surgery, orthopaedic and trauma care and immunology therapies. The majority of his casework now involves complex and/ or high value claims and he has recently settled a claim for just under £6 million for a brain injured child.
Ranald's involvement in clinical negligence cases extends from pre-action conferences and drafting of the letters before action through to trial and, if needs be, appeal. He strives to provide clear and practical advice and places a premium of working within the timeframes required by his instructing solicitors.
Within the general scope of his clinical negligence work Ranald has been instructed in a number of cases involving elite sportsmen and women. These cases have included the medical and physiotherapy care provided by professional football and rugby league clubs as well as the surgical care of Premiership and Championship footballers. Ranald has provided advice to the Premier League as to its duty of care to individual players.
Ranald's regulatory and disciplinary law practice includes proceedings before the various tribunals at the General Medical Council (GMC), the General Dental Council (GDC) and the General Optical Council (GOC). In addition he has considerable experience representing healthcare professionals in NHS Performer's List proceedings and doctors facing hospital disciplinary proceedings. Ranald has recently successfully defended a consultant psychiatrist charged by the GMC with allegations relating to the abuse of patients at Winterbourne View Hospital in Gloucestershire between 2007 and 2010. After a 6 week hearing the Fitness to Practise Committee concluded the registrant had not been guilty of misconduct.
Over the course of his career at the Bar Ranald has represented families, healthcare professionals and NHS bodies at a number of high profile Coroner's Inquests including several relating to prison deaths and deaths of inpatients at secure psychiatric units. These have been inquiries to which Article 2 of the European Convention on Human Rights has applied and at which a jury has been empanelled.
Cases & work of note
Recent examples of Ranald's caseload have included:
pUBLIC & aDMINISTRATIVE
Provided advice and representation for 4 witnesses called to give evidence before Infected Blood Inquiry
Instructed along with Jonathan Holl-Allen KC on behalf of NHS Wales Shared Services Partnership (NWSSP) in Covid inquiry
Clinical negligence & Healthcare
Ellison v Eyre Brooke (February 2021/ September 2022) successful recovery of damages for claimant in clinical negligence claim for unnecessary hernia surgery resulting in chronic pain
ABC v Aneurin Bevan University Health Board (May 2022) acting for claimant who suffered stroke following mismanagement of blood pressure during childbirth. Settlement achieved for capital sum in excess of £13M
AB v Cwm Taf Morgannwg University Health Board (December 2019 + January 2022) with Adrian Hopkins KC – successful trial of liability and subsequent settlement of cerebral palsy claim with capitalised value of £11.5M
Hoare v (1) SSAFA (2) Islip (November 2021) – acting for family of army officer following delay in diagnosis and treatment of cervical carcinoma. Claim involved investigation of cervical screening service provided for military personnel abroad and in UK as well as likely career pathway of deceased and widower (almost a serving officer). Successful settlement of claim on eve of trial
Sheard v Tri Do [2021] EWHC 2166 – clinical negligence trial representing defendant General Practitioner facing allegations of negligent assessment of patient with spinal abscess
Various v Lindsey (2020 – 2022) representing defendant colorectal surgeon in multiple claims for treatment of obstructed defaecation syndrome with laparoscopic ventral mesh repair (LVMR) procedures
Various v Al Qureshi (2019- 2021) representing defendant consultant ophthalmic surgeon in multiple claims for negligent advice and insertion of IOL-IP and IOL -AMD lenses for aged related macular degeneration
Professional discipline & regulatory
GMC v Dr. S (November 2022) representation of general practitioner facing allegations on inappropriate/ sexually motivated touching of male patient. All charges against doctor found not proved
GMC v Dr. S (June 2022) – representation of general practitioner involved in over-prescription of analgesic medication resulting in patient death and dishonest communication with colleague. Doctor suspended 2 months
GMC v Dr. S (November 2021/ February 2022) – representation of general practitioner involved in falsification of study and alteration of patient records. Doctor suspended 12 months
GMC v Mr. Y (February 2022) – representation of consultant obstetrician accused of failing to investigate and diagnose patient's ovarian tumour. Finding of no impairment of fitness to practise
Byrne v General Medical Council [2021] EWHC 2237 (Admin) – appeal against findings of fact made against consultant psychiatrist erased from medical register following sexual misconduct with vulnerable patients
GMC v Dr. N (September 2021) – representation of consultant gastroenterologist accused of fraud for overlapping private practice and NHS work. Finding of no misconduct and no impairment of fitness to practise
GMC v Dr. El N (March 2020/March 2021/ June 2021) – representation of consultant neurologist alleged to have mismanaged stroke patient causing permanent neurological injury. Finding of no impairment of fitness to practise
iNQUESTS
Re. Irwin (West London Coroner's Court February 2020) – inquest into death of patient following failure to diagnose and treat clotting disorder caused by chemotherapy. Acting for family at inquest and subsequent civil claim for damages
Re. Moore (London Inner South Coroner's Court October 2022) -representing surgical registrar at inquest into death of patient caused by toxic megacolon
recommendations
Ranald is top ranked by Chambers & Partners for clinical negligence and is rated as a leading junior for clinical negligence and professional discipline and regulatory law by The Legal 500.
He is described by the directories as, "an excellent trial advocate who inspires absolute confidence," and is further noted to be, "indefatigable in the pursuit of the client's interest, he strains every sinew and always displays fine judgement."
Other recent directory editorial has included the following:
a fantastic barrister;
handles experts and individuals alike beautifully;
on his feet, he calm and convincing;
thorough, efficient, understanding with clients and very practical;
he sees ways through cases that others don't;
exceptionally bright and extremely personable. He is always a calming presence, and has a great ability to cut through to the key issues. I can always count on him to give sensible and intelligent advice;
he's very thorough, great with clients and explains everything really clearly;
he is good on his feet, has a very good bedside manner with clients and has a really good tactical view;
he's brilliant as counsel and his medical training makes him so strong;
very smooth, well prepared and an excellent advocate with really good judgement;
he's brilliant. Very meticulous, spots what matters in a case and focuses on that, without wasting time on extraneous issues;
being a qualified doctor gives Ranald an edge and level of understanding which is invaluable – he is always on top of the intricacies of a case and handles experts and individuals alike beautifully;
he is sensible, pragmatic and approachable at all times;
he's a very good negotiator who is calm and measured;
he's methodical, knowledgeable and meticulous;
an all-round junior with excellent drafting skills;
has an in-depth knowledge of the technicalities of medicine, which defendant doctors appreciate;
extremely good on his feet;
he has a very nice manner in court, which is very reassuring for the clients;
his working knowledge of the law is very, very good and his ability to grasp complex medical issues is outstanding;
very diligent and has great attention to detail;
he is a meticulous and highly respected barrister;
his medical background allows him to easily tackle complex cases and provide sound and focused advice;
he is excellent;
he combines an empathetic approach with a razor-sharp intellect;
very methodical and responsive;
clients love him and he has a lovely manner;
a brilliant barrister to work with;
in terms of his advocacy, he's very robust and confident;
businesslike and efficient, while remaining personable for his clients;
a top choice for clinical negligence cases with complex medical issues, thanks in part to his experience as a trained doctor prior to his call to the Bar;
he is especially noted by clients for the thoroughness and accuracy of his work;
a smooth advocate;
a consistently safe pair of hands;
is immediately able to grasp the issues at hand and articulate them to a client;
he is very good on his feet;
he has an advocacy style which is well appreciated by clients and tribunals within the health regulatory field;
his judgement is extremely sound and I would have no hesitation in recommending him;
he's an approachable barrister, who is down to earth, responsive and sensible;
he takes a commercial view of claims, and backs his cases up with good analysis of the papers;
he's very good at quickly cutting through difficult issues and giving pragmatic advice;
he brings that bit extra to a case;
is so approachable and responsive;
the superb Ranald Davidson is said to be "very calm in the heat of battle";
he understands the issues in a case extremely well;
he has provided sterling service on a number of our cases;
has extensive medical knowledge;
another reliable junior with experience of running high-value trials on his own;
he has a useful talent for distilling complex information and making it understandable;
he has an excellent grasp of medical as well as legal issues;
excellent with clients;
he puts his thorough medical knowledge to good use, often defending doctors against negligence claims;
clever, thoughtful and level headed; and
an academic barrister with excellent client skills, who is capable of providing extremely practical advice.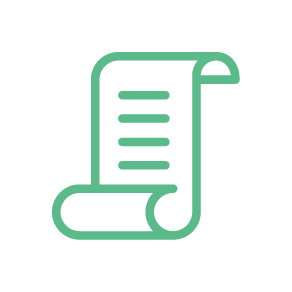 reflections
The decision to switch from medicine to law was one I took during a hectic weekend on call as a Junior House Officer. It is a decision I have never really regretted. Although I enjoyed the privilege of treating patients and the camaraderie of working in a hospital team, I have found that work at the Bar affords many of the same benefits but with the added challenges created by an adversarial legal process.
"The best part of this job is being able to achieve a successful conclusion to a case."
I particularly enjoy the tactical approach to litigation and regulatory work. For me, the best part of this job is being able to achieve a successful conclusion to a case – be that the recovery of an award of damages for a claimant, the successful defence of a claim or the avoidance of sanction on a professional's registration – through careful planning and preparation as well as hard work.
publications
General Editor of Medical Law Reports. Formerly Consultant Editor and Contributor to Medical Law Reports. Current role involves selecting cases for reporting, distribution to consultant editors and contributors, reviewing and revising drafts and liaising with publishers. This work helps to keep Ranald fully informed of all developments in the field of medical law.
articles
In recent years Ranald has written reports on the following cases for the Medical Law Reports:
MXM v General Medical Council [2022] Med LR [2022] Med LR 255 – whether interim order of suspension appropriate and proportionate following doctor's extra-marital affair with patient
Burn v Alder Hey Children's NHS Foundation Trust [2022] Med LR 13 – scope of disclosure required in course of NHS Trust investigation
Bux v General Medical Council [2021] Med LR 350 – expert in personal injury claim providing expert report for wife's firm failing to fully disclose conflict of interest despite advice from defence organisation
R (Dutta) v General Medical Council [2020] Med LR 426 – whether GMC investigation out of time and whether MPT's finding of fact procedurally flawed
General Medical Council v Zafar [2020] Med LR 252 –sufficiency of sanction against medical expert found to have been in contempt of court in civil proceedings
Sanderson v Guy's and Thomas' NHS Foundation Trust [2020] Med LR 60 – interpretation of NICE guidelines in obstetric negligence claim
privacy
Ranald adopts and adheres to the provisions of his privacy notice which can be accessed here.
further information
For further details of Ranald's practice please click on the links to the left or contact a member of the clerking or client service team.
Bar Council Membership No: 36286
Registered Name: Ranald Dunbar Davidson
VAT Registration No: 706761824