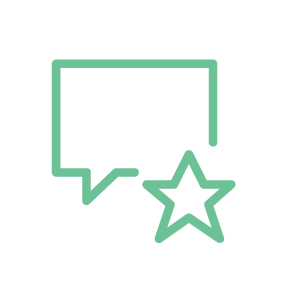 "A robust and dedicated advocate who excels as part of any client team, injecting common sense and humanity into even the most difficult situations."
Instructing solicitor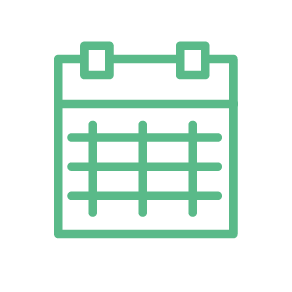 Andrew was instructed by the family of a BP employee killed during a terrorist siege at a gas plant in Algeria. In all 40 people were unlawfully killed.
experience & expertise
Clinical Negligence
Andrew's clinical negligence practice – for claimants and defendants – covers the full range of medical negligence, from elective surgery and other treatments, incorrect or delayed diagnosis including of cancer, gynaecological and other surgery, and issues of consent.
Andrew is particularly sought after where there are difficult issues with the client.
Recent cases include:
Advising in a delayed diagnosis of cancer claim with potential capacity issues, the claimant having a long-standing medical condition affecting brain function.
Acting for the family of an infant child who died following repeated failures to diagnose cancer.
Obtained settlement, pursuant to the case of Rabone, for the adult daughters of a woman who committed suicide when detained under the Mental Health Act.
Advising, and acting in preliminary inquest proceedings on behalf of, the family of a child who died following drug overdose whist under local authority care.
Acting in a case where a woman, who was suffering from unexplained quadriplegic paralysis, suffered a fracture of her foot during physiotherapy.
Inquests
Andrew has been involved in many inquests, particularly involving multiple loss of life and where there is public interest.
He has significant experience in cases where there are reputational issues, and is always aware of the need for subtlety and sensitivity, while retaining a focus on potential tactical issues in subsequent litigation.
Andrew's inquest work frequently ties in with his clinical negligence and personal injury work.
Recent inquests include:
Junior representing the family of a BP employee killed during a terrorist siege at a gas facility in Algeria, in which in total of 40 innocent people were killed.
Acted for the family and insurance company of two persons killed in the Taunton M5 crash of 2011, in which 34 vehicles were involved and 7 people died.
Acting for the local authority fire service where a fire truck responding to a 999 call killed a pedestrian.
Acting for the local authority where a disabled child was found asphyxiated at home, where the family were in receipt of significant social worker input.
Numerous inquests arising out of alleged or suspected clinical negligence.
Personal Injury
Andrew's personal injury practice is broad, with particular focus on two-wheeled claims and cases where there are specific client issues, such as pre-existing disability or a very high level of sporting ability.
Andrew delivers, with other practitioners, the Think Bike! Seminars for MBL.
Recent cases include:
Serious RTA with surprisingly little injury but impact on pre-existing lupus condition.
Cases where RTA has led to unusual consequences, including atrial fibrillation (a serious heart condition), permanent clicking jaw, traumatic tinnitus, speech problems, and functional epilepsy.
Complex claims involving people already with disabilities, including a severely physically disabled individual knocked from a mobility scooter; a physically and mentally disabled individual who developed epilepsy and chronic pain; an adolescent who developed serious psychological illness having been thrown from a horse.
Claims for the very active/very high standard sportspersons, including facial injuries for an amateur female footballer playing in the English FA's Women's Championship; shoulder and knee injuries for a female who competed in Ironman triathlons around the world; food-poisoning claim involving complex issues of Rome II and contract for a semi-professional bodybuilder who was poisoned by raw liquid eggs purchased online.
Costs
Andrew undertakes a wide range of costs work, predominantly arising out of personal injury and clinical negligence, but also insurance litigation and other related disputes.
He is particularly sought out where there are allegations of wasted costs and matters relating to QOCS and fundamental dishonesty, and has received numerous instructions for appellate work following successful and unsuccessful trials.
Andrew also advises insurers, whether as defendants or as before and after the event litigation funders on prospects, exposure, and costs.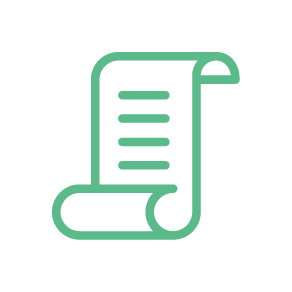 Reflections
My route to the bar was not direct. A 16 year old school leaver who worked as a gardener and builder's labourer but who somehow got to university anyway, and from there to work in the international war crimes court at Sierra Leone and the Court of Appeal.
Inquests can be very difficult. For all involved, whether families or institutions. I concentrate on what needs to be achieved, whether getting answers, preventing a repeat of mistakes, or preparing for future action.
The focus is on outcomes. In court winning is important, but a court victory is rarely the aim. My goal is for clients to understand, consider, and decide. If it comes to a hearing the case will be fought hard. Yet it's surprising how many people care as much about the case being heard as the result.
"I concentrate on what needs to be achieved, whether getting answers, preventing a repeat of mistakes, or preparing for future action."
One of the most fascinating aspects of my work is speaking with medical experts. It doesn't do much for my low-level hypochondria though.