In the recent case of Harris v Johnston, Neil made a number of criticisms of the other side's expert following cross examination, which the Judge noted were all "well founded" and concluded that she was not prepared to rely on his evidence.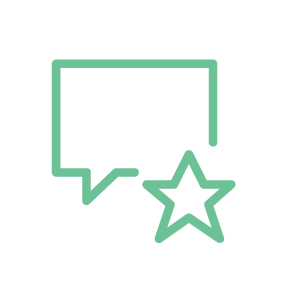 "He's extremely mature and he's single-minded in his approach – he never loses sight of the end goal but can adapt to situations, depending on what is thrown at him."
Chambers & Partners
Experience & Expertise
Neil is recommended as a leading junior in the field of Clinical Negligence by both Chambers & Partners and The Legal 500 and undertakes the full spectrum of work in this area. Specialising in technically or legally complicated medical cases and high value claims including catastrophic brain and spinal cases.Chambers & Partners noted that "he is regularly sought out to undertake matters of the highest value, such as spinal cord injury claims or catastrophic brain injury cases."
Neil also has particular expertise in dealing with financially complex quantum claims involving difficult issues relating to care, loss of earnings and pension losses.
He is recommended as a "rising star of this set who has a broad range of expertise, and experience of representing both claimants and defendants. His comprehensive understanding of complex, high-value medical and dental cases continues to impress clients."
In the field of Professional Discipline, Neil deals with a broad spectrum of misconduct and performance issues and has been involved in many high profile MPTS cases. He also has specialist expertise in advisory work relating to procedural matters such as delays in prosecution and prosecution of charges over five years old.
Neil also has extensive experience of judicial review proceedings and information law matters and he regularly advises in relation to reviewing the decisions of tribunals including decisions made by the Registrar of the MPTS and orders requiring a doctor to give evidence at a hearing. Most recently he has advised on the ability of health professionals to challenge the decisions of the Parliamentary and Health Service Ombudsman.
Neil has represented numerous trusts, doctors and families at inquests including those raising issues of neglect and unlawful killing. He is frequently instructed in sensitive inquests involving deaths in custody as well as inquests involving health and safety issues. Neil also has a wealth of experience in relation to the judicial review of coroners' decisions and in providing coroners with legal advice regarding their powers.
Cases and work of note
Neil has been and is currently instructed in a number of complex and high value clinical negligence cases.
These include representing the Claimant in a birth injury claim with damages claimed at over £6 million and acting for a surgeon in a complex contribution claim brought by a hospital which was also claimed at in excess of £6 million.
He has considerable experience of birth injury claims, and was instructed in the case of Wells and Smith v University Hospital Southampton NHS Foundation Trust [2015] EWHC 2376 (QB), which determined whether a mother whose baby died soon after delivery should be treated as a primary victim.
He recently acted for the Defendant Trust in a high value quantum only claim which went to trial and also for a General Practitioner in relation to an alleged failure to diagnose an acute intracranial event, resulting in a stroke. Following Neil's detailed cross examination of the Claimant's factual and expert witnesses the Judge dismissed the claim in its entirety.
Most recently he obtained judgment for the defendant in Harris v Johnston [2016] EWHC 3193 (QB) in which Neil's cross examination of the Claimant's expert led the Judge to conclude that she could not rely on his evidence, and as a result all allegations of negligence were dismissed.
He also appeared in the Court of Appeal in the case of Steele v Mooney [2005] in relation to the service of a claim form.
Neil regularly acts for doctors and dentists in relation to disciplinary hearings (including interim, review and final hearings) at not only the MPTS and GDC, but also at the Health and Care Professions Council and the General Chiropractic Council.  He has particular expertise at dealing with factual complex cases or those requiring particular sensitivity.
Recent inquests Neil has been involved in include:
representing a Mental Health Trust following the death of an individual being restrained by the police;
representing a doctor who treated a woman with learning difficulties who died after suffering from an allergic reaction;
acting for the family following the death of an elderly relative in hospital. As a result of admissions made by the Trust at the inquest, a successful clinical negligence claim was subsequently pursued; and
acting for a forensic medical examiner in an inquest following the death of a prisoner being held in a magistrates court who suffered a fatal alcohol related seizure.
Recommendations
Neil is recommended as a leading junior in both The Legal 500 and Chambers & Partners, which spoke to an instructing solicitor who noted that "he is a pleasure to work with," and also spoke to an opponent who stated that "I was against him recently in a trial and thought he was conspicuously fair and decent."
Other recent directory editorial has included the following:
good both on paper and on his feet;
he is robust in maintaining his position;
willing to stand firm in negotiations and at trial;
a well-regarded barrister in the clinical negligence market;
clients are always left feeling satisfied by his approach because he is so thorough with his investigations;
he is very articulate, bright and excels himself in round table meetings;
appreciated in particular for his effectiveness in trial advocacy;
a very good grasp of his cases;
amazingly quick in responding substantively to arguments raised for the first time;
a fearsome negotiator who has dealt with very high-value cases;
he is well prepared, always impressive in conference;
his attention to detail is excellent;
he's extremely knowledgeable;
a very good advocate;
formidable in negotiations;
a very good person to have fighting your corner;
an extremely good negotiator;
Neil is just an extraordinary barrister with an incredible mind;
a safe pair of hands;
an excellent advocate;
always approachable;
brilliant with paperwork;
excellent at complex, unusual cases which require lateral thinking;
an impressive caseload of high-value claims;
singled out by interviewees as one to watch;
gaining a great deal of experience across the full spectrum of clinical negligence work;
very highly rated by clients;
a broad range of expertise;
experience of representing both claimants and defendants; 
comprehensive understanding of complex, high-value medical and dental cases; 
continues to impress clients; and
peers predict big things for Neil Davy.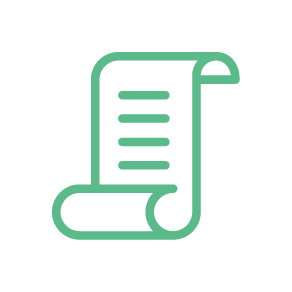 Reflections
Being involved in litigation or legal proceedings is a journey.  It is part of my role to anticipate the potential hazards and pitfalls, and to then steer a course that avoids or minimises them. Detailed preparation and strategic thinking are just two of the essential components of that process and I have found that it is vital to never underestimate the potential difficulties of a case, regardless of how simple the issue may seem to be.
"Different clients may have very different objectives, and understanding from the outset exactly where they want to end up is another key part of my role."
Route planning. Clients also need to have a clear understanding of the different potential routes through the litigation process depending on their intended destination. My ability to provide clear and pragmatic guidance on the options is integral to achieving that.
The destination is key. Given the commitments of time and cost involved in any case, it is essential that I do everything I can to ensure that the best possible outcome is achieved. However, different clients may have very different objectives, and understanding from the outset exactly where they want to end up is another key part of my role.
No client ever wants to find themselves in Court or at a Tribunal or Hearing. I am acutely aware that being involved in legal proceedings can often be an intensely stressful and difficult time for any client. Whether it is providing answers or just reassurance, I am only too aware that supporting them through that process can sometimes be as important as reaching the destination and achieving a particular outcome.
privacy
Neil adopts and adheres to the provisions of the privacy notice which can be accessed here.
further information
For further details of Neil's practice please click on the links to the left or contact a member of the clerking or client service team.
Bar Council Membership No: 41776
Registered Name: Neil Geoffrey Davy
VAT Registration No: 764475303