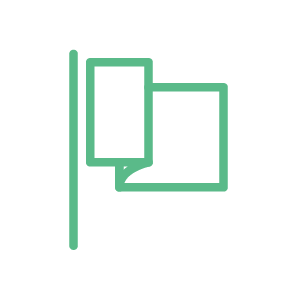 The mini-pupillage scheme is currently suspended due to the current situation with COVID-19. We ask that candidates do not make applications until we re-open the process in due course.
The format of a mini-pupillage at Serjeants' Inn
Mini-pupillages are of a 3 day duration. We aim to give mini-pupils as broad an exposure to the different aspects of Chambers' work as is possible in those days. You will be allocated a mini-pupil supervisor who will greet you and will provide an informal briefing about the forthcoming days.
We provide our mini-pupils with opportunities to attend court, sit in on conferences with clients, read papers, assist with drafting and see how Chambers operates from the perspective of a barrister. Of course each mini-pupillage is different and will depend on what work is available to observe in a particular week. We do not formally assess our mini-pupils but you may be expected to complete a piece of written work to be submitted at the end of the 3 days.
You are expected to be punctual, dress appropriately (eg to meet a client or attend court) and to preserve clients' and members' confidentiality at all times.
Mini-Pupillage funding
We are committed to encouraging applicants from less advantaged backgrounds to apply for mini-pupillage. In order to assist, once applicants have been selected for mini-pupillage they will be invited to apply for financial assistance and reimbursement of expenses.
We encourage applicants to apply for this only where its absence would present a significant barrier to accepting the offer. Any application will be considered in confidence and will not impact upon the offer of mini-pupillage. An application form will be supplied once an offer for mini-pupillage has been made.
All mini-pupils are entitled to assistance with travel expenses and other costs incurred in undertaking a mini-pupillage in Chambers.
How to apply for mini-pupillage
We offer nine mini-pupillages each year during the periods specified below. As previously stated, each mini-pupillage will be for a period of 3 working days. Shorter and more flexible arrangements are possible and the desire for such arrangements can be discussed once an applicant has been accepted.
Applications for mini-pupillage should be made by way of the application form which can be downloaded from our website here. Applicants do not need to send a covering letter or CV with the form. Applications should be word-processed and emailed to Julia Farrell (jfarrell@serjeantsinn.com), who administers the scheme.
Applications will normally only be accepted from applicants who are in the penultimate or final year of a law degree or who are undertaking the graduate diploma in law or the BPTC.
Applicants should receive an acknowledgment of their application shortly after it is received. Any queries about the application process should be directed to Julia Farrell (jfarrell@serjeantsinn.com).
We offer mini-pupillages during the following weeks. Applications must be received by the dates specified below:
For a mini-pupillage commencing between 1 December – 31 January, applications must be received by 1 October.
For a mini-pupillage commencing between 1 April and 30 April, applications must be received by 1 February.
For a mini-pupillage commencing between 1 July and 31 July, applications must be received by 1 May.
In exceptional circumstances we consider applications outside the designated periods.
Upon expiration of the application deadline, members of Chambers will compile a list of those applicants who merit an invitation to undertake mini-pupillage. We select mini-pupils on merit alone and will never discriminate on grounds of any of the protected characteristics. As a chambers, we support the objectives of the Bar Council Equality and Diversity Code and try to ensure that our recruitment policies and practices are in line with the Bar Council's "Fair Recruitment Guide 2015 (A Best Practice Guide for the Bar)."
The successful applicants will be invited to contact Julia Farrell to arrange a convenient time to undertake their mini-pupillage. All candidates who have made an application in the prescribed manner will be notified by email whether or not their application has been successful. Unfortunately, due to the high number of applications received, we are unable to provide feedback on unsuccessful applications.
An unsuccessful applicant for mini-pupillage should not be deterred from making an application for pupillage. The fact that a candidate has not been offered a mini-pupillage does not in any way prejudice his or her chances of being offered a pupillage.
If you have any concerns or queries, please contact Julia Farrell. If she is unable to assist, your query will be directed either to our Heads of Mini-Pupillage, Jamie Mathieson and Anthony Searle or, if appropriate, our EDO, Briony Ballard.