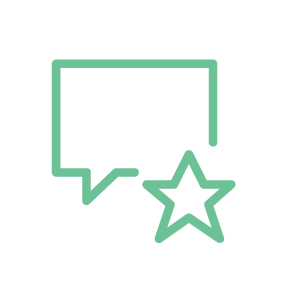 "He is incredibly eloquent, very tactically sharp and thinks of things that no one else has thought of. His advocacy works magnificently well."
Chambers & Partners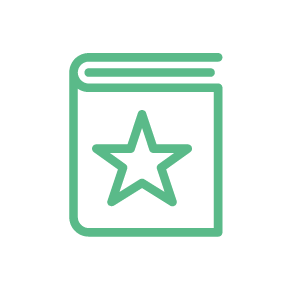 Simon is a contributing author to the APIL text book on "Clinical Negligence".
Experience & expertise
Simon is a recognised leading practitioner in the fields of medical and dental malpractice. Having practised in clinical negligence since starting in Chambers in 1999, he has extensive experience in this area of law. The scope of his practice extends to all aspects of clinical and dental negligence and at all judicial levels.  Simon is predominantly instructed on high value and complex claims either against a silk or senior counsel. He is recommended as a leading junior in this field by both Chambers & Partners and The Legal 500.
Simon has a stellar practice within the field of professional discipline, both in respect of representing healthcare professionals before their regulators and also in challenging the decisions of regulators in the Administrative Court and higher.  Simon regularly represents doctors before all tribunals and committees of the MPTS, and dentists before all the committees of the GDC. He additionally appears before the other healthcare regulators such as the NMC. He is ranked as a leading barrister in this field by both Chambers & Partners and The Legal 500.
Additionally, Simon has a substantial practice in respect of product liability arising within the context of the healthcare sector. That practice encompasses claims relating to pharmaceuticals, medical products and devices, and surgical prostheses.
Simon is regularly instructed by the leading claimant firms, the NHSLA (through its panel firms), all 3 leading defence organisations (MDU, MDDUS, MPS), as well as the private insurers providing medical professional indemnity.
Simon is regularly instructed in professional negligence claims against solicitors and / or expert witnesses, arising out of claims for personal injury or clinical negligence.
recommendations
Simon is consistently ranked by both of the legal directories as a leading junior for both clinical negligence and professional discipline.
Clients who spoke to the directories praised Simon's "first-class advice," and further noted that "his advocacy works magnificently well."
Other recent directory editorial includes the following:
extremely popular with clients;
an outstanding advocate who will always do his best for his client;
he's an extremely bright barrister who gets to crux of issues quickly; 
he is a very good negotiator and is quick to get to the crux of the case. He is very good with clients and they really enjoy working with him;
a meticulous barrister who is unflappable in a crisis;
he handles complex cases and is an astonishing tactician;
he's well prepared and meticulous in his pleadings; he leaves no stone unturned;
he's an unflappable barrister and calm in a crisis;
has an excellent grasp of complex issues and difficult cases;
Simon thinks outside the box and achieves excellent outcomes;
he is relaxed yet can be direct and robust when necessary;
a tough negotiator;
leaves no stone unturned and addresses each aspect of the case;
gives very pragmatic advice;
gentle with clients but he is also to the point;
very quickly gets to the nub of what is required and delivers it;
exceptionally bright;
an exceptional advocate who is great on his feet and can deal with very complex statistical cases in a tactical way;
very pragmatic and adept at managing client expectations;
a very bright and intelligent barrister;
the amount of information he can digest in a short space of time is quite amazing;
offers a very comprehensive review and solid opinion that you can really use;
his ability to get the information needed for a case, and his thorough examination and cross-examination of experts, are great;
he is pragmatic and has a very easy style of advocacy;
tactically very good;
a good, solid and dependable advocate;
brilliant in front of panels;
he is an exceptional cross-examiner;
has a flair for the minutiae of cases;
always fights his corner for his client;
has a calm and measured approach to emotionally charged cases;
builds excellent rapport with clients;
very effective tribunal advocate;
achieves very good results;
a dignified advocate;
incredibly eloquent;
we have found him to be particularly knowledgeable, hard-working, and good with clients;
very tactically sharp;
Simon is very approachable, pragmatic and adept at managing client expectations;
thinks of things that no one else has thought of;
an experienced and efficient barrister with good technical understanding; and
his attention to detail and tenacity really saves the day.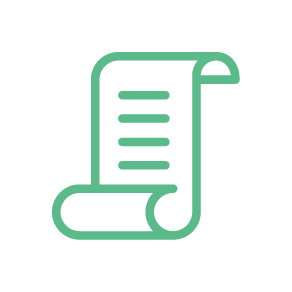 Reflections
My primary objective is to get the best possible result for my client.  From first instruction and receipt of papers, I adopt a tactical approach throughout the life of the litigation, designed not only to achieve the client's aims and objectives, but to result in the absolute best possible outcome in the shortest reasonable timeframe.  For those clients who want a settlement, everything I do is aimed at achieving that settlement on the best possible terms.
I ensure I provide sensible and pragmatic advice.  Very few clients will ever have consulted a barrister before and none of them will relish the prospect of going to court. I know they are likely to be nervous and unsure of what to expect. I aim to provide sensible, pragmatic, accessible and easily understood advice which, whilst being objective and impartial, is delivered with warmth, empathy and understanding.  I always ensure I am straightforward and clear in the advice I provide.
"I aim to provide sensible, pragmatic, accessible and easily understood advice"
Different tribunals, different courts and different cases all require a different approach, molded and adapted to the particular facts and circumstances. I recognise this, and ensure the style and content of advocacy I deliver is carefully targeted to the particular court or regulator I am appearing before.  I make sure I have "all the gears".
It is a privilege to be entrusted with someone's case.  And accordingly, I ensure that at all times I justify that trust and confidence placed in me.
Professional memberships
Professional Negligence Bar Association
London Common Law and Commercial Bar Association
qualifications
1997 – 1998: Inns of Court School Of Law: BVC 1997: Middle Temple Scholarship and Benefactors' Exhibition 1994 – 1997: Cambridge University, Girton College: MA Law
privacy
Simon adopts and adheres to the provisions of his privacy notice which can be accessed here.
further information
For further details of Simon's practice please click on the links to the left or contact a member of the clerking or client service team.
Bar Council Membership No: 39420
Registered Name: Simon James Cridland
VAT Registration No: 756842494