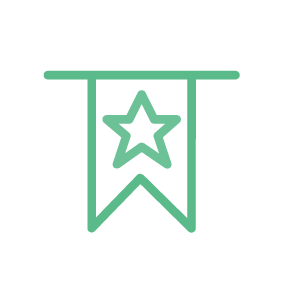 Eloise Power discusses ethics in medical treatment of children on Radio 4's Today programme (4th October 2019) Click here to listen.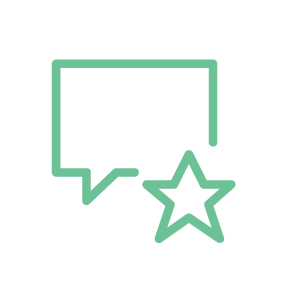 "She is passionate and razor sharp on her feet."
Chambers & Partners
Experience & Expertise
Eloise's areas of work are clinical negligence, product liability, healthcare regulatory law, medical treatment and judicial review.
In February 2017 Eloise will be presenting the case of Grimstone v Epsom and St Helier University Hospitals NHS Trust before the Court of Appeal. After the claimant lost at first instance, she changed legal representatives and Eloise was instructed to draft grounds of appeal. The legal issues include consent and causation (Chester v Afshar/Montgomery) and the misapplication of the Montgomery principles. The case also raises the wider social issue of whether doctors have a duty to advise patients of their links with medical device companies – if they propose to use the company's products in a patient.
Permission to appeal was granted on 6 June 2016.
Eloise's current cases include:
Product liability including pelvic organ prolapse and metal on metal hips
Sexual abuse by doctors and other health professionals
Informed consent
Amputations
Gynaecological surgery
Sepsis
Spinal cord injury
Delayed diagnosis
Fatal Accidents Act cases
Consent to medical treatment (relating to patients lacking capacity)
cases & work of note
JJML Pelvic Organ Prolapse Litigation: a product liability matter involving trans-vaginal mesh products. One of the key factual issues is whether a mesh product used to treat abdominal hernias could be adapted for use in the pelvic floor environment without undergoing any further testing. Eloise is representing a group of claimants.
Bains Litigation: a medical abuse matter raising important issues of vicarious liability and non-delegable duty. Eloise represented a group of 27 claimants who were sexually abused by their General Practitioner.
Ninian Peckitt v General Dental Council [2016] EWHC 1803 (Admin): under 27 (2) (g) of the Dentists Act 1984, a Professional Conduct Committee can make a finding of impairment by reason of another regulator's determination – the factual territory need not be revisited "other than in rare and exceptional cases." Eloise represented  the General Dental Council.
Combination Prosthesis Hip Litigation: a diverse cohort of cases against surgeons and medical device manufacturers arising out of the practice of mixing and matching components made by different manufacturers. One of the key issues is whether a surgeon in this situation is a "producer" pursuant to the Consumer Protection Act and Product Liability Directive.
Metal on Metal Hips: Eloise has been involved in individual and generic work in relation to the product liability cases arising out of the failure of various brands of metal on metal hip prostheses. The cases raise a variety of issues including the meaning of defect under the Consumer Protection Act. Some of the individual cases raise issues of clinical negligence as well as product liability.
JS (on behalf of the estate and dependents of LS deceased) v Barnsley Hospital NHS Foundation Trust: a tragic case in which high risk gynaecological surgery led to the death of a mother. The matter raises some important questions: how should the very high risk patient be consented for elective surgery? Are there situations where the risks are so great and the benefits so small that surgery should not be offered at all? Eloise is acting for the claimant, and  the matter is ongoing.
DO v Dr Evans: amputation of arm following sepsis. The matter, which is ongoing, raises medically complicated issues of causation and requires various disciplines of expert evidence.
SH v Salisbury NHS Foundation Trust: complications of anaesthesia causing catastrophic spinal cord injury in a patient who had a significant pre-existing disability and was previously in supported accommodation. The matter will raise complex issues of causation and quantum.
RW v Cardiff and Vale University Health Board: delayed diagnosis of vulval cancer causing very extensive damage. The case, in which Eloise represented the claimant, settled.
GH v The Dudley Group NHS Foundation Trust: delayed diagnosis of neurological deterioration causing brain injury including a profound deficit of communication. The issues will involve whether a (non-negligent) iatrogenic injury sustained when the claimant eventually underwent surgery would break the chain of causation.
Re BA: medical treatment case involving consent to perform a tracheostomy in a hospital where the patient had experienced complications on previous occasions.
SN v Medway NHS Foundation Trust: sepsis following hip replacement surgery leading to a Girdlestone procedure and amputation of toes. Eloise is acting for the claimant, and the matter is ongoing.
Delport Litigation: a medical abuse matter on behalf of claimants who were sexually abused by their General Practitioner. The issues include vicarious liability and non-delegable duty.
Manuel Nunez Martinez v General Dental Council [2015] EWHC 1223 (Admin): an Interim Orders Committee does not undertake a definitive examination of allegations or of the fairness of the allegation; it only considers whether the allegations were credible and gave rise to a risk that could not be dismissed as fanciful. There is no threshold test, but the court has to consider the quality of the evidence to determine whether it was insufficient to demonstrate the alleged risk. Eloise represented the General Dental Council.
Inquest into the death of Madhumita Mandal: a case which brought the practice of hospital receptionists triaging or "streaming" Accident and Emergency patients to the attention of the public at large. The deceased, a previously healthy 30-year-old woman, developed sepsis and died as a result of a ruptured ovarian cyst. She attended Croydon University Hospital, where she was "streamed" by an untrained receptionist. The receptionist concluded that she was "not that sick". She was kept waiting. When she was eventually seen by a doctor, the doctor did not recognise that she had sepsis.
Click here for press coverage
Eloise acted for Mrs Mandal's widower.
Brown v HM Coroner for the County of Norfolk [2014] EWHC 187 (Admin): important guidance laid down for the conduct of pre-inquest reviews. Eloise represented HM Coroner.
Professional Standards Authority v (1) Health and Care Professions Council (2) MG [2014] EWHC 2723 (Admin): PSA appeal involving a biomedical scientist. Eloise represented the registrant.
MB v Dr Raithatha: prescription of Diclofenac to kidney patient with catastrophic consequences including kidney failure, line infection and a resultant deep orthopaedic infection leading to the need for amputation and wheelchair dependency. The case settled; Eloise represented the claimant.
Inquest into the death of Emma Cadywould: tragic death due to post-natal depression. The subsequent civil claim has been settled. Eloise acted for Mrs Cadywould's family.Click here for press coverage
GMC v Dr M: MPTS case involving a consultant ophthalmologist; whether Pakistani or British standards apply to a GMC registrant practising in Pakistan.
PIP Breast Implant Litigation: Eloise acted for a group of claimants in this product liability matter involving defective breast implants.
M v D: professional negligence case involving a senior barrister and a firm of solicitors. Settled; Eloise represented the claimant.
Recommendations
Eloise is recommended by both leading legal directories for clinical negligence and product liability. Recent editorial has included:
a formidable junior;
demonstrates a high level of technical ability in medical matters ;
enviable catalogue of high-profile, high-value cases;
a high level of technical ability in medical matters;
stands out as a visible and strong practitioner;
very tenacious, very well prepared and a personable advocate;
a thorough understanding of product liability law;
she is a strong negotiator and always well on top of her brief;
assured and thorough;
treads in where angels fear to tread;
provides sensible and robust advice;
amazing with clients and experts;
very well prepared with a sensible and pragmatic approach;
quick to respond and reliable;
excellent experience of medical devices and healthcare-related product disputes;
takes an extremely intelligent approach to cases and has great attention to detail;
she is exceptionally bright;
very eloquent advocate;
not afraid of a challenge;
she has a very effective negotiating style;
really good with scientific work;
very clever, astute, with excellent attention to detail and a good practical grasp of the most technical and complex issues;
she really gets up to speed on the science, she's a star at that;
very bright, she's got a super brain;
a great advocate;
she's a very firm but extremely pleasant person to deal with;
an efficient, calm and effective negotiator;
she is always extremely well prepared;
good with clients who really warm to her and very bright – a real star;
is very good at taking on complex detail and expert evidence to get the core points;
excellent with sensitive clients in cases involving complex and sensitive legal issues;
she holds her own against often more senior people;
she is very determined and clients have great confidence in her- she does her utmost for them;
technically really good;
easy to work with;
simply excellent in conference;
she's sharp, kind and responsive;
very impressive when grappling with complex issues of evidence;
certainly someone you want in your corner;
she's always calm and reassuring;
keen to fight the most difficult of cases;
her advocacy skills are excellent;
comes across as having great control over the material;
first choice for technical medical issues in hip claims;
very good with clients;
a thorough understanding of product liability law;
will spend time working around problems pragmatically; and
multiple solicitors draw attention to Power's intellect, concluding she is indeed a rising star.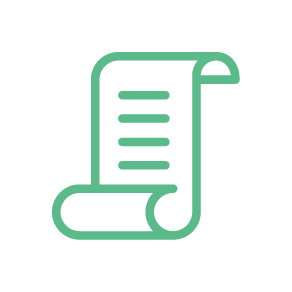 Reflections
To my mind, Bleak House is the best novel ever written about the legal profession. It serves as a reminder that over-long litigation can result in wasted lives and human tragedy. In my work, I am always conscious of the passage of time, and I always end my conferences with a clear plan of action.
Our work as medical barristers does not and cannot exist in a vacuum. I believe that we should never lose sight of the wider political, economic, ethical and human issues which underpin our cases.
"I believe that it is possible to do our work with compassion and kindness regardless of which side we're on."
Higher court advocacy is a great privilege. It provides us with the opportunity to shape the law and to have an influence upon wider society.
I believe that the best advocates make complicated ideas seem simple, not the other way round. I strive for clarity in everything I do.
Above all, I believe that it is possible to do our work with compassion and kindness regardless of which side we're on – and that this can only strengthen the client's position.
Academic
Eloise has a starred double first in Classics from Clare College, Cambridge, graduating in 1999.  After her CPE year she read for the Bar Vocational Course at the ICSL in London and won a Prince of Wales scholarship from Gray's Inn.
Eloise is a member of the Gray's Inn advocacy faculty
Seminars/ lectures
Eloise is an experienced speaker who particularly enjoys presenting upon issues which raise policy considerations or are of wider social importance.
Some examples of her recent work in this area include the following:
Serjeants' Inn & Oxford Neurosurgery Medical Law Conference 2016: Consent and Product Liability
APIL Abuse Conference 2015: Abuse Claims and the Medical Profession
Leigh Day seminar: Transplantation and Human Rights
Royal College of Veterinary Surgeons seminar: Dishonesty
Irwin Mitchell seminar: Vicarious Liability in Healthcare Law
Hugh James seminar: Secondary Victims
Royal College of Nursing: Law at the End of Life (with Sir Mark Hedley and Alex Ruck Keene)
Publications
Professional Discipline and Healthcare Regulators, a Legal Handbook (LAG): author of General Dental Council chapter, 1st edition
Munkman on Employer's Liability: contributing editor of "The Liability of Third Parties" chapter
Jordan's PI Portal: article, The Cosmetics Regulation
Clinical Risk: article, Gamete Donor Secrecy and Human Rights
privacy
Eloise adopts and adheres to the provisions of the privacy notice which can be accessed here.
Further Information
For further details of Eloise's practice please click on the links to the left or contact a member of the clerking or client service team.
Bar Council Membership No: 43797
Registered Name: Ms Eloise Jane Power
VAT Registration No: 948 4577 68