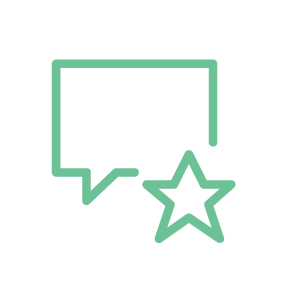 "She's really intelligent and has a real grasp of complex legal issues. Her approach is very pragmatic, and she's able to deal with clients very easily."
Chambers & Partners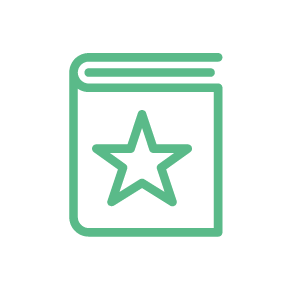 Susanna is a contributor to the third and more recently the fourth edition of Medical Treatment: Decisions and the Law (edited by Christopher Johnston KC and Sophia Roper KC).
experience & Expertise
Susanna has a degree from Cambridge University in philosophy, including modern ethics. After joining chambers in 2010 she rapidly established a busy civil and public law practice, and since 2014 has been ranked annually as a leading junior by Chambers and Partners. Marshalling detailed facts and the handling of complex medical evidence are fundamental to the nature of her practice.
Outside of advocacy and court-related work, Susanna provides policy advice to organisations, frequently involving sensitive strategic and ethical issues. Examples of this kind of work include:
Advising a large medical organisation on transgender healthcare matters, including disclosure of birth gender for medical purposes and attempts by some professionals to rely on "conscientious objection" to refuse to treat patients.
Drafting a protocol for NHS use on the treatment of patients who present to hospital after ingesting large quantities of illegal drugs for smuggling, addressing the legal and ethical issues facing clinicians arising from potential police involvement.
Advising the Association of Chief Police Officers in relation to long-term negotiations with the British Medical Association and interest groups, regarding potential changes to the way firearms and shotgun licence applications are granted and reviewed.
Susanna has a particular interest in transgender healthcare issues and the rights of transgender persons, and has experience of advising and acting for both individuals and organisations on these issues.
recommendations
Susanna has been consistently ranked by Chambers & Partners as a leading junior for Court of Protection matters. The directory describes her as "exceptionally insightful and effective," describing her as a solicitor-friendly counsel who "cuts through to the real issues."
Other recent directory editorial includes the following:
she is so quick and so thorough;
Susanna is an excellent barrister;
in complex cases navigates large amounts of information;
she has complete command of the case and is always thoroughly prepared;
has real poise such as is rarely seen in someone of her call;
very thorough on mental health cases;
really intelligent and has a real grasp of complex legal issues;
a favourite of the Official Solicitor;
Susanna prepares meticulously;
she is practical and able to get to the route of the issue and then look at how it is addressed;
extremely good, very sensible and experienced;
is really outstanding on Court of Protection cases, extremely bright, hardworking, thorough, good on her feet and in negotiations;
she is very approachable and thorough, and her advocacy is really solid;
very confident, meticulous and fluent as a speaker;
she punches above her weight;
her approach is very pragmatic;
she is able to clearly see what the issues in a case are very quickly;
very responsive and approachable;
incredibly practical;
very reassuring;
incredibly well prepared and completely on top of everything;
excellent in cross-examinations and negotiations;
a strong public lawyer;
she is very good at making a complex situation appear simple;
gets cases above her call;
has the ability to work out the key points in a case very quickly;
she's able to deal with clients very easily;
a real problem-solving approach to cases;
analyses situations very well and has good instincts for knowing what matters;
very highly regarded;
admirable on her feet; and
you get better outcomes because she thinks about the real implications of everything.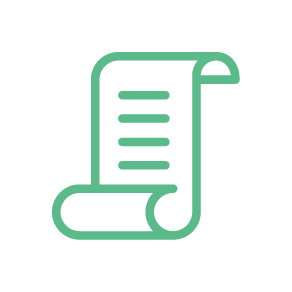 Reflections
Advocacy is more than speaking in court. It's how we shape the many elements of the case right from the start, so that when the judge is reading, they are part persuaded before we even walk into court. I like to have input early on, and to work closely with my instructing solicitors on evidence and expert instructions.
Doing this job well is about much more than legal advice and advocacy.  Where for example a care home is facing increasing pressure from the CQC, where there is local authority and sometimes police action in the background, I like to be involved in creating a strategy together with my clients to help restore the home to health: not just firefight an impending cancellation.
Time management is key. I prefer to have specific time booked out of my diary to dedicate to the preparation of a client's case.
"I like to be involved in creating a strategy together with my clients."
My clients are more than 'consumers'. When I'm acting for individuals this is obvious. But a lot of my work is for the public sector. If an NHS Trust is involved in a difficult inquest with 14 witnesses over multiple days, the stress in that group can be running high. Part of the role is providing leadership before and during the inquest, enabling people to give their best evidence.
I am just as at home developing a tricky legal argument as I am making submissions on someone's welfare. Sometimes my cases have implications for just one person. Sometimes, the potential consequences are wider. But there is always a person at the end of it.
Law is imperfect and short-sighted. It's always shaped by the generation gone. Look how quickly the Gender Recognition Act 2004 has become outdated.  The treatment of transgender persons, and application of their existing rights from equality and human rights law, is shockingly behind. The Women and Equalities Committee report on Transgender Equality (2016) was a welcome wake-up call. The law needs to catch up.
We are all still learning. A silk told me this back when I was a pupil. I try to apply that approach in everything I do. There is always a lesson for next time.
publication
Medical Treatment: Decisions and the Law, Bloomsbury Professional, fourth ed, 2022.
Susanna contributed to the fourth edition of the book Medical Treatment: Decisions and the Law, edited by Christopher Johnston KC and Sophia Roper KC and written by 27 members of Serjeants' Inn.
Medical Law Reports (Contributing Editor)
Medical Treatment: Decisions and the Law (3rd edition, 2016)
Public Order: Law and Practice (2012)
articles
Susanna has reported on the following cases for The Medical Law Reports.
Fixsler v Manchester University NHS Foundation Trust [2021] EWCA Civ 1018 [2021] Med LR 593 Child – Withdrawal of treatment – Religious views of family – Best interests test – Substituted judgment – Fresh evidence.
A NHS Trust v X [2021] EWHC 65 (Fam) MLR 2021 11 Children – Medical treatment – Blood transfusions – Best interests – Gillick competence – Capacity – Autonomy – Treatment against a child's religious beliefs – Effect of section 8 of the Family Law Reform Act 1969 – Whether the child's decision should be determinative – Orders to cover expected future medical crises.
Re JM and Others [2016] EWCOP 15 [2016] Med LR 243 Court of Protection – Procedure – Administration of justice – Deprivation of liberty – Participation of P in proceedings – Rule 3A representatives – Mental Capacity Act 2005.
Lee-Hirons v Secretary of State for Justice [2016] UKSC 46 Mental Health Act 1983 – Recall to hospital – Reasons – Human Rights Act 1998.
Rochdale v KW [2014] EWCOP 45 [2015] Med LR 19 Mental capacity – Elderly person – Local authority care arrangements – In person's own home – Funded by local authority and an NHS Clinical Commissioning Group – Whether person free to leave – Deprivation of liberty – Mental Capacity Act 2005 – European Convention on Human Rights, article 5. Leapfrog appeal – Court of Protection – Whether Administration of Justice Act 1969, section 12 applicable.
Re MN (An Adult) [2015] EWCA Civ 411 [2015] Med LR 287Court of Protection – Disabled adult – Best interests – Care funded by Clinical Commissioning Group – Approach of court where no alternative options for care are available – Whether court should conduct a best interests analysis of hypothetical options – Mental Capacity Act 2005 – Human Rights Act 1998.
Re Jake (A Child) [2015] EWHC 2442 (Fam) [2015] Med LR 518 Inherent jurisdiction – Severely ill child – Parents with learning disabilities – Local authority sharing parental responsibility – Withholding or withdrawing life-sustaining treatment – Best interests.
R (A) v Sec of State for Health [2014] EWHC 1364 (Admin) [2014] Med LR 246 Abortion – National Health Service – Access to abortion in England – Residence based system – Ordinary residence – Northern Ireland – Discrimination – National Health Service Act 2006 – European Convention on Human Rights.
Re E [2014] EWCOP 27 [2014] Med LR 417 Costs – Discretion – Different rules for proceedings concerning property and affairs and those concerning personal welfare – Apportionment – Means of the parties – Mental Capacity Act 2005
other work of note
Susanna is a diverse advocate praised by clients as being "exceptionally insightful and effective". Outside her most common practice areas, listed on this profile, she enjoys instructions in several other areas of work, including instructions for medical professionals implicated in family proceedings; contract claims against healthcare providers; instructions on data protection issues, and confidentiality matters.  She is regularly instructed as a led junior on a wide variety of matters, and is particularly interested in transgender healthcare issues in which she is building up a niche expertise.
Aside from written advice and all forms of advocacy, Susanna is experienced in providing policy advice to different organisations: this includes reviewing and re-writing legal, ethical and professional guidance.
Privacy
Susanna adopts and adheres to the provisions of her privacy notice which can be accessed here.
Further Information
For further details of Susanna's practice please click on the links to the left or contact a member of the clerking or client service team.
Bar Council Membership No: 55343
Registered Name: Susanna Louisa Rickard
VAT Registration No: 104366638