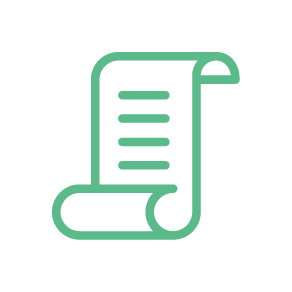 Elizabeth Fox recently appeared before Mostyn J on behalf of "Amira" (via the Official Solicitor) in a case dealing with contingent declarations. See more here.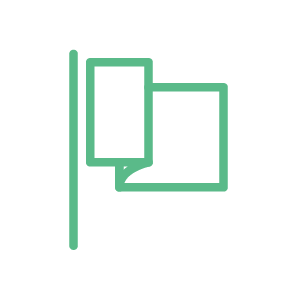 Elizabeth Fox acted for an NHS Trust alongside Nageena Khalique KC in a 10-week jury inquest which included 50 witnesses, 14 of whom were experts. Press coverage available here.
EXPERIENCE & EXPERTISE
Elizabeth enjoys a busy practice in the Court of Protection including cases involving serious medical treatment as well as complex personal welfare applications. She also has a thriving practice in clinical negligence and inquests, often acting in cases with elements relating to capacity and mental health.
CASES AND WORK OF NOTE
Court of Protection
Elizabeth is instructed regularly on behalf of P (by the Official Solicitor, RPRs and other litigation friends), local authorities, NHS Trusts and ICBs. Elizabeth has recently acted in a number of reported cases involving women in the later stages of pregnancy with fluctuating capacity, requiring an in-depth knowledge of the jurisdiction relating to contingent declarations. She regularly advises Trusts in respect of bringing applications and acts on behalf of the Official Solicitor as well. Elizabeth's ability to respond quickly to dynamic, rapidly changing situations has enabled her to deal with thorny legal issues, but always with an eye for practical solutions.
She has also appeared in the High Court under the inherent jurisdiction and advises clients on its role within the Court of Protection.
Several cases in which Elizabeth has recently been instructed are of particular note:
Amira (2023): Case before Mr Justice Mostyn involving a woman who was 40 weeks pregnant (her estimated date of delivery fell on the day of the hearing). Amira was detained under the Mental Health Act but had been assessed as having capacity to make decisions about her obstetric treatment until the day before the hearing, requiring the Official Solicitor (and Elizabeth) to be instructed less than 24 hours before the hearing.
Joanna (2023): Elizabeth acted for "Joanna", a woman detained under the Mental Health Act at 38 weeks pregnant, to ensure that her past and present wishes and feelings were factored into her birth plan.
DW (2023 – Ongoing): Elizabeth is currently acting for P who, until recently, refused to undergo any medical investigations for suspected cancer. P has now received a diagnosis of Stage 4 cancerous mass and the options for treatment (where P may be non-compliant) are being considered.
MB (2023): Case involving a woman in her 37th week of pregnancy with fluctuating capacity and a question as to whether she should be told of the local authority's plan for her baby prior to the birth. Elizabeth advised the Official Solicitor to obtain expert instruction, with the expert report being received on the morning of the hearing, and Elizabeth was required to cross-examine Trust witnesses and question the expert with extremely short notice. This case required careful (and quick) analysis of P's article 8 rights.
SR (2020 – Ongoing): Elizabeth has acted on behalf of P, a young adult with very significant behavioural needs, in a long-running case in which P has required several relocations and his care needs have changed significantly due to health issues. This case has raised a variety of complex issues including consideration of whether the origin of sexualised behaviours may impact upon eligibility for CHC funding, issues of ordinary residence and the impact on implementation of care provision and complex points regarding P's capacity to make decisions relating to his residence and to his care.
Elizabeth regularly advises on the interplay between the Mental Capacity Act, the Mental Health Act and the Care Act. In particular, she advises often on issues relating to ordinary residence and after-care under section 117 MHA 1983. She acts regularly in s21A applications as well as hybrid cases involving property and affairs issues, including but not limited to issues of deputyship, LPAs and statutory wills.
Elizabeth acts in her own right as well as a junior to senior members of chambers in high-profile cases. Specifically, Elizabeth has acted as a junior to Nageena Khalique KC on a range of contentious matters, including but not limited to cases involving serious medical treatment, withdrawal of clinically-assisted nutrition and hydration, and the residence and care of persons with extremely high-level needs. Elizabeth was also recently led by Katie Gollop KC in a case involving an end-of-life treatment plan for a young adult who lacked capacity to make decisions about that treatment. These cases regularly require analysis of domestic and international human rights law.
Elizabeth prides herself on her practical, efficient, and collaborative approach, and clients benefit from her creative solutions. Elizabeth is not afraid to take controversial points when required but aims to resolve disputes rather than create them.
Inquests
Elizabeth acts regularly in inquests for a wide range of clients, including but not limited to families, Trusts, care homes, local authorities and insurers. Elizabeth's experience of jury inquests has been solidified after acting for an NHS Trust alongside Nageena Khalique KC in a 10-week jury inquest which included 50 witnesses, 14 of whom were experts. This experience is reflective of Elizabeth's resilience when dealing with lengthy and complex cases, and her ability to successfully manage a large number of witnesses.
Elizabeth has experience of acting in inquests involving deaths in care homes, in police custody and whilst detained under the Mental Health Act 1983. Her extensive experience in the Court of Protection is welcomed in the Coroner's Court, not only in respect of issues relating to mental capacity but also her knowledge of the responsibilities and roles of different public bodies. Elizabeth has also acted in inquests involving children's services and adoption.
Elizabeth also considers that it is vital to receive proper legal advice before an inquest begins and regularly provides advice to her clients and to witnesses pre-inquest.
Elizabeth's clinical negligence practice also feeds into her inquest work and assists when advising families and public bodies in respect of prospects of success for any claim post-inquest.
Clinical Negligence
Elizabeth appears in court on a regular basis in the field of clinical negligence and solicitors from leading firms regularly instruct her to advise on liability and quantum, both in writing and at conference, draft particulars of claim and defences, and draft schedules and counter-schedules. Elizabeth has been involved in a wide range of cases including failure to obtain informed consent, obstetric claims, psychiatric injuries (including secondary victim claims), delayed diagnoses and fatal accidents claims.
Whilst Elizabeth's practice is currently predominately defence-led, she is actively developing a practice in Claimant-based work and recently obtained a significant award for a bereaved mother who lost her child very shortly after delivery. Elizabeth acted for the mother at the inquest. After hearing the evidence from hospital clinicians, Elizabeth persuaded the Coroner to obtain expert evidence from a neonatologist, whose evidence showed that had the mother been assessed in a timely manner, her child would not have died when she did.
UNIVERSITY AND HIGHER LEVEL QUALIFICATIONS
Bar Professional Training Course, BPP — Outstanding
Graduate Diploma in Law, BPP — Distinction
LL.M., International Human Rights and Humanitarian Law, University of Essex — Distinction
M.A., Human Rights, University College London — Merit
B.A. (Hons.), Political Science & Women's and Gender Studies, Arizona State University — First
Before joining Chambers Elizabeth worked as a legal researcher for a range of organisations specialising in human rights. She addressed several different institutions within the United Nations in Geneva and drafted numerous publications aimed at a range of stakeholders, including state bodies and survivors of human rights violations.
During her studies, she was intrigued by the legal and ethical dilemmas arising from human rights in the medical law context. She subsequently worked at Public Health England and volunteered at the Citizens Advice Bureau at Great Ormond Street Hospital. Her volunteering later extended to Vocalise, where she acted as a mentor by teaching debating skills in prisons.
During Elizabeth's LL.M., her dissertation received the highest mark ever provided by her supervisor, Sir Nigel Rodley. She also competed in the Leicester University Medical Law Moot, placing as a semi-finalist and winning Best Individual Oralist in the second round.
Elizabeth is an accredited mediator and finished as a Finalist at the UK Mediation Skills Competition. She also won the award of Best Newcomer.
PRIVACY
Elizabeth adopts and adheres to the provisions of her privacy notice which can be accessed here.
FURTHER  INFORMATION
For further details of Elizabeth's practice please click on the links to the left or contact a member of the clerking or client service team.
Bar Council Membership No: 68739
Registered Name: Elizabeth Harper Fox