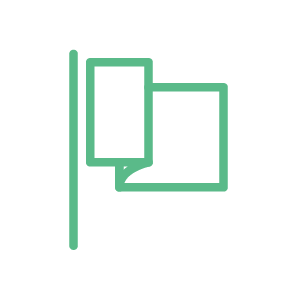 Elizabeth Fox recently appeared in the High Court as a junior to John Beggs KC in the police misconduct matter of R (Short). See Elizabeth's blog post on the judgement here.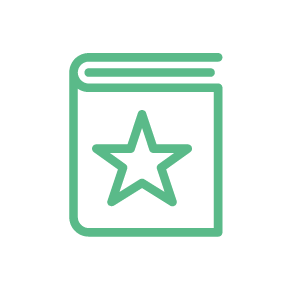 Elizabeth Fox and James Berry write in the Financial Times Adviser: How to protect the elderly from financial abuse. Read the article here.
EXPERIENCE & EXPERTISE
Elizabeth completed pupillage at Serjeants' Inn Chambers under Richard Partridge, Conrad Hallin and David Lawson. During pupillage she gained experience in drafting pleadings and advising individuals, NHS Trusts, local authorities and police forces. Elizabeth receives instructions in all areas of Chambers' work and appears regularly in court.
CASES AND WORK OF NOTE
Court of Protection
Elizabeth is building a busy practice in the Court of Protection. She is instructed regularly on behalf of P (by the Official Solicitor, RPRs and other litigation friends), local authorities, NHS Trusts and CCGs. Elizabeth is known for her pragmatic approach to complex issues, and regularly advises on the interplay between the Mental Capacity Act, the Mental Health Act and the Care Act. In particular, she advises often on issues relating to ordinary residence and after-care under section 117 MHA 1983.
Elizabeth is well versed in s21A applications as well as personal welfare applications brought under s16 of the MCA. She has also advised on issues relating to property & affairs deputyships and is gaining expertise in the funding regimes applicable to local authorities and CCGs.
She has also appeared in the High Court under the inherent jurisdiction and advises clients on its role within the Court of Protection.
Elizabeth acts in her own right as well as a junior to senior members of chambers in high-profile cases. Specifically, Elizabeth has acted as a junior to Nageena Khalique KC on a range of contentious matters, including but not limited to cases involving serious medical treatment, withdrawal of clinically-assisted nutrition and hydration, and the residence and care of persons with extremely difficult needs. These cases regularly require analysis of domestic and international human rights law.
Elizabeth is not afraid to take controversial points when required, but aims to resolve disputes rather than create them. Clients benefit from her collaborative and often creative approaches to issues that arise frequently in the Court of Protection.
Inquests
Elizabeth recently spent six months acting as a specialist inquest advocate whilst on secondment with a leading firm of solicitors. This experience provided her with a vast array of experience in this area. She is well versed in multi-day inquests involving complex issues of medicine and the law, and frequently advises clients pre-inquest as well.
Elizabeth's experience of working in high media profile inquests includes as junior to Bridget Dolan KC (counsel to the inquest) assisting with the sensitive disclosure exercise in the 11 inquests following the Shoreham Airshow crash.
Police law
In police law she has experience of civil actions, in particular disclosure applications, applications under the Proceeds of Crime Act and preventive orders under the Sexual Offences Act 2003. Recent experience includes successfully defending an appeal in the Crown Court against a Sexual Harm Prevention Order and dealing with an application under the Anti-Terrorism, Crime and Security Act 2001.
Elizabeth is also instructed to appear on behalf of applicants for Forced Marriage Protection Orders, both for persons with and without capacity. In this regard, her particular knowledge of the Court of Protection coincides with her extensive experience in the area of police law.
Elizabeth is developing her practice in police misconduct. She is currently acting as a junior to John Beggs KC in the inquest relating to the death of Leon Briggs following a police misconduct tribunal hearing and a related appearance in the High Court.
She also acts in her own right: one of her appearances at a special case hearing attracted significant coverage in the media (available here).
Clinical negligence
Elizabeth appears in court on a regular basis in the field of clinical negligence. Whilst her practice is predominately defence-led, she intends to also develop a practice in Claimant-based work. During pupillage, Elizabeth was able to develop her understanding from both sides of the spectrum under the supervision of Richard Partridge and Conrad Hallin, and is able to use this exposure to her advantage in advising clients, both in written work and in conferences, and when drafting pleadings.
UNIVERSITY AND HIGHER LEVEL QUALIFICATIONS
Bar Professional Training Course, BPP — Outstanding
Graduate Diploma in Law, BPP — Distinction
LL.M., International Human Rights and Humanitarian Law, University of Essex — Distinction
M.A., Human Rights, University College London — Merit
B.A. (Hons.), Political Science & Women's and Gender Studies, Arizona State University — First
Before joining Chambers Elizabeth worked as a legal researcher for a range of organisations specialising in human rights. She addressed several different institutions within the United Nations in Geneva and drafted numerous publications aimed at a range of stakeholders, including state bodies and survivors of human rights violations.
During her studies, she was intrigued by the legal and ethical dilemmas arising from human rights in the medical law context. She subsequently worked at Public Health England and volunteered at the Citizens Advice Bureau at Great Ormond Street Hospital. Her volunteering later extended to Vocalise, where she acted as a mentor by teaching debating skills in prisons.
During Elizabeth's LL.M., her dissertation received the highest mark ever provided by her supervisor, Sir Nigel Rodley. She also competed in the Leicester University Medical Law Moot, placing as a semi-finalist and winning Best Individual Oralist in the second round.
Elizabeth is an accredited mediator and finished as a Finalist at the UK Mediation Skills Competition. She also won the award of Best Newcomer.
PRIVACY
Elizabeth adopts and adheres to the provisions of her privacy notice which can be accessed here.
FURTHER  INFORMATION
For further details of Elizabeth's practice please click on the links to the left or contact a member of the clerking or client service team.
Bar Council Membership No: 68739
Registered Name: Elizabeth Harper Fox