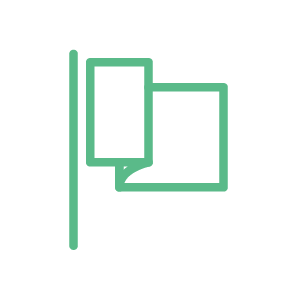 Matthew successfully defended Northumbria Police in a claim for unlawful detention and assault.
For further information on the case, please click here.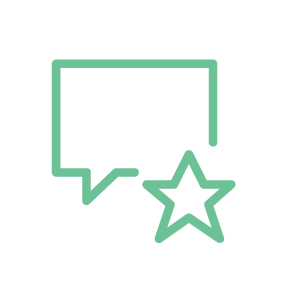 'He provides clear, tactical advice and is calm under pressure. Clients are always impressed with him and like his confident and engaging manner.'
The Legal 500
Experience and expertise
Police
Matthew's police practice covers every aspect of police law. Chambers & Partners notes that Matthew:
"is a dynamic junior who is well known for his representation of police forces in disciplinary hearings and inquests. He offers deep expertise in matters involving the use of excessive force and assault. Regularly defends police forces against claims of unlawful arrest. He also assists forces with human rights issues, particularly in claims brought under Articles 2 and 8."
Civil Actions
Matthew is regularly instructed in civil claims alleging unlawful arrest, assault, malicious prosecution, misfeasance and allegations of discrimination; together with employers' liability  claims.
Matthew is known for his ability to tease out the central issues and for his clear tactical overview for managing the litigation. This is particularly relevant where the civil claim is brought in parallel with other proceedings, for example:
criminal, Baker and Brogan v Chief Constable of the South Yorkshire Police;
judicial review proceedings, Aihie v British Tansport Police; and
inquests, Mengutay v Commissioner of Police for the Metropolis.
Advisory
Matthew is asked to advise on a pre-emptive basis across the whole range of police work, including civil actions and proposed judicial review claims (as set out above) and all other areas involving the police eg the letting of police houses, the position in relation to transferees and entitlements, the decriminalisation of moving traffic offences, the use of mobile processing units, the retention and seizure of vehicles, and the correct interpretation of PACE. An illustrative example was the advice Mat gave to the force dealing with the complex policing arrangements for a celebrity wedding.
PROFESSIONAL DISCIPLINE
Matthew regularly acts as a presenting officer in police misconduct proceedings, including Senior Officer Proceedings and Special Case Hearings (fast-track). He has dealt with all the allegations which typically arise, from the misuse of Facebook and the Police National Computer, to an allegation of assault where the examining Senior House Officer stated the Complainant had been the victim of a "systematic beating" and the approach of male officers to vulnerable females: a typical example is here.
Matthew has appeared regularly before the Police Appeals Tribunal and has represented Police Authorities in associated judicial review proceedings.
He has extensive experience of professional disciplinary matters in other professions, for example including work for the Nursing & Midwifery Council and the Bar Council of England and Wales.
Public and Administrative Law
Matthew is regularly instructed in judicial review claims in a wide variety of areas including:
Police misconduct
Disclosure and Enhanced Criminal Record Certificates
Funding and costs
Legality of arrests, searches, investigations and detention
Lawfulness of cautions
INQUESTS AND INQUIRIES
Matthew has been instructed in some of the most high-profile inquests of recent years including the 2014-16 Hillsborough inquest, in which he represented South Yorkshire police. His inquest expertise is informed by his significant experience in personal injury and police law,
He represents the police in inquests arising from deaths in custody or from circumstances in which the police have been involved.
Matthew also appears at inquests on behalf of parties who are involved in fatal accident claims, including the NHS.
Matthew represents individual and organisations at public inquiries.
PERSONAL INJURY
Matthew acts on behalf of both claimants and defendants in personal injury and fatal accident claims arising from workplace, road traffic and holiday accidents, as well as claims under the Highways Act and the Occupiers' Liability Acts.
His practice includes claims involving catastrophic injuries and he has acted on behalf of Marks & Spencer, Tesco,  Asda, Sports Direct, and C2C.
Matthew  accepts instructions under a Conditional Fee Agreement.
recent Cases & work of NOte
Brian Bowles v CC of Northamptonshire – (Matthew acted for the Defendant) 73 year old canal boat owner of good character – arrested, handcuffed and has a heart attack in detention. The jury found for the Defendant on all points.
Magee & Magee v CC of Derbyshire – (Matthew acted for the defendant) arrested in their own flat for burglary and detained, both handcuffed and force used. The jury found for the Defendant on all points.
Elliott v  CC of Cumbria – Peter Elliott barricaded himself in his home following his divorce. He had repeatedly said that he would not leave the premises and that he would only be removed 'in a body bag'. He was successfully arrested and detained. Press coverage is available here and here. Matthew provided pre-emptive advice as to the lawfulness of planned actions.
R (Akarcay) v CC of West Yorkshire [2017] EWHC 159 (Admin) – Matthew acted for the Chief Constable. The Claimant was suspected of large-scale drug dealing. He fled the jurisdiction. WYP disclosed evidence to the TRNC to facilitate his prosecution there. Press coverage is available here and here. The transcript of the judgment can be found here.
Hillsborough inquests – The Hillsborough disaster occurred on 15 April 1989 during the FA Cup semi-final. The crush resulted in the deaths of 96 people and injuries to 766 others. The incident remains the worst stadium-related disaster in British history and one of the world's worst football disasters. The fresh inquests commenced on 31.3.14 and concluded on 26.4.16. They were the longest inquests ever held. Matthew acted on behalf of the South Yorkshire Police. There is extensive press coverage.
Kingsley Burrell – Kingsley Burrell was detained in March 2011, under the Mental Health Act, after West Midlands Police attended a disturbance in Birmingham. At his inquest the jury found that he had died as the result of neglect. Three police officers were then prosecuted for providing false accounts. They were acquitted after a three-week trial. Matthew is instructed in the linked police misconduct proceedings. Press coverage is available here and here.
R (CC of West Yorkshire Police) v IPCC [2014] EWCA (Civ) 1367 – Matthew acted for the Claimant and successfully quashed the findings of an IPCC investigation report which had purported to find that an officer's actions were unlawful. As a result the IPCC revised its Statutory Guidance and reviewed the approach taken in relation to the content of investigation reports. A transcript of the judgment can be found here.
R (Yavuz) v CC of West Yorkshire [2016] EWHC 2054 (Admin) – Matthew acted for the Defendant. The Claimant was arrested for a public order offence at a football match. He complained about the officers concerned – alleging assault and unlawful arrest. The investigation was not conducted under the special requirements – the Claimant challenged that decision and asserted it was unlawful. The claim was rejected and the Claimant was ordered to pay the Chief Constable's costs. The transcript of the judgment can be found here.
R (Haly) v CC of West Midlands Police [2016] EWHC 2932 (Admin) – Matthew acted for the Defendant. The Claimant sought to quash a warrant and to have a search declared. The Court found that 'warrant' referred to the original warrant and not copies thereof and that the search was lawful. The claim was accordingly dismissed. The transcript of the judgment can be found here.
DS Ellerby – The officer was sent to investigate the possession of paedophilic images. There was a substantial delay and the suspect had applied for sensitive roles working with children. He obtained a clean DBS certificate and sexually assaulted several children. He was convicted of serious offences and sentenced to a substantial period of imprisonment. Matthew acted in the linked misconduct proceedings. Press coverage is available here and here.
PC Musgrave – Matthew was the presenting officer. The officer was missing at the end of his shift and substantial efforts were made to locate him. He then lied about his whereabouts. The proceedings involved consideration of Art. 8 rights and generated substantial public interest in the 'Kebab Cop'. Press coverage can be found here and here.
(1) Leigh (2) Reeves v Chief Constable of Kent– Matthew acted for the Chief Constable in the inquest, disciplinary proceedings and civil claims concerning police officers who had been present when a secure mental health unit absconded died in police restraint.
XS v Chief Constable of Hampshire [2016] EWHC 848 (QB) – Officers collected material in relation to a young vulnerable female who made allegations of sexual assault. Her parents brought a claim for delivery up of the material seized and under the HRA and DPA. The claims were withdrawn.
Recommendations
Matthew is ranked as a leading junior barrister by the leading independent legal  directories for both police law and professional discipline. Clients cited in the editorial record that "…[he is] a very good jury advocate, who pitches it well and is persuasive and thorough" and "always helpful and willing to go the extra mile, he builds up a good rapport with clients and witnesses alike."
Other plaudits include:
Matthew's advice is always pragmatic, as he really takes the time to understand what the client's ultimate goal is;
he is excellent;
impressive grasp of detail and quickly identifies the heart of a case;
highly intelligent with a sound, common-sense approach to cases;
he's done some really quite impressive work;
a good choice for a police force: he's a barrister who can be quite devastating in cross-examination, and you know the witnesses will be getting a thorough questioning;
he has the ability to think outside the box, which is particularly important in police law;
reliable and efficient;
outstanding on police misconduct matters;
incredibly hard-working, detailed, good to work with and quick at turning things around;
a really safe pair of hands in handling the more difficult cases;
he's our first port of call for really technical work relating to police discipline;
he's particularly strong on his feet where his thorough analysis pays off;
he is very efficient and knowledgeable, and has sound judgement;
a very personable barrister;
outstanding in police misconduct matters;
approaches work in an efficient and authoritative manner;
is never ruffled;
uses information technology to good effect;
never disappoints;
a very clever and highly astute tactician;
a progressive practitioner who makes good use of technology;
a very affable man and an extremely effective advocate;
he is very experienced and knows the law;
he is a tough opponent;
a very accomplished advocate;
he is very approachable, and great with clients and witnesses;
he gets on very well with officers;
brings a lightness of touch that can be helpful in difficult inquests;
down-to-earth, very pleasant and client-friendly;
he is tactically astute;
[he] cut[s] through the detail to get to the heart of the issues;
informal in his approach;
he's very good; his client care skills are particularly impressive;
he is a very thorough and robust advocate;
incredibly good at managing cases;
very intelligent and grasps the issues of the case very quickly;
very confident and business-like;
he always manages to cut to the chase;
he has an excellent grasp of the practical consequences inquests have for day-to-day policing;
manages the client's expectations appropriately; and
a charming advocate who's always got his finger on the facts.
Professional Memberships
ALBA, PIBA, ARDL
Lectures
Matthew provides lectures on both police and personal injury  law.
privacy
Matthew adopts and adheres to the provisions of the privacy notice which can be accessed here.
FURTHER INFORMATION
For further details of Matthew's practice please contact a member of the clerking or client care team here.
Bar Council Membership No: 38516
Registered Name: Matthew Holdcroft Limited
VAT Registration No: 211320773
Matthew Holdcroft is the trading name of Matthew Holdcroft Ltd, a company incorporated in England and Wales. Company no. 09362560. A list of directors is available for inspection at the company's registered office which is situated at 5 Essex Court, Temple, London, EC4Y 9AH.