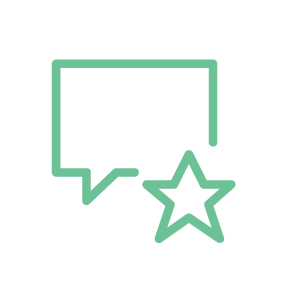 "A concise and intelligent advocate, who will usually outshine others"
The Legal 500
An NHS Trust v AB (2016): Court of Appeal refused permission to appeal against declarations permitting NHS Trust not to escalate care for seriously ill child. Debra acted for the Trust.
experience & expertise
Debra's practice covers a wide range of work within the healthcare and police fields, and she is ranked as a leading junior in legal directories in the fields of clinical negligence, inquests and public inquiries, Court of Protection: health & welfare, and public and administrative law.
She is well known for her work in clinical negligence, representing both claimants and defendants in a wide variety of cases, often those with particular complexity or sensitivity.
Her inquest work encompasses both medical cases, including those involving psychiatric care, and deaths in custody or following contact with the police, and she is often instructed in high profile and Article 2 cases.  Debra has particular expertise at the cross-over between medical and police inquests, such as where a psychiatric patient has had contact with the police.  She also has experience in large public inquiries, having represented core participants in the Mid-Staffordshire Hospital Inquiry and the Bristol Paediatric Cardiac Surgery Inquiry.
Debra has a busy Court of Protection practice, and is often instructed in serious medical treatment cases, including urgent cases and those concerning end of life care, as well as cases concerning disputes over capacity, welfare decisions such as contact and residence, and property and affairs decisions including statutory wills and powers of attorney. She is well known for her pragmatic and problem-solving approach.  Debra appears on behalf of individuals, health and social service bodies and private entities.
In the police field, Debra has extensive experience of acting for police services in civil actions, inquests, disciplinary hearings, judicial review and advisory work.  She has particular expertise in police pensions cases, particularly ill-health and injury awards, and in medical and mental health issues in policing.
Debra also has significant experience of public law issues both as an advocate and in an advisory capacity and was a member of the Attorney General's B panel of civil advocates from 2007-2012.
Cases & work of note
Infected Blood Inquiry (2018).  Investigation into the infection of thousands of NHS patients with Hepatitis C, HIV and other pathogens through infected blood and infected blood products.
Inquest into the death of Ellie Butler (2018).  Murder of a six year old girl by her father after she was placed in her parents' care by the Family Court following the overturning of earlier findings of intentional harm and neglect.
Independent Inquiry into Child Sexual Abuse facilitated by the Internet (2018).  One of the thirteen strands of the Child Sexual Abuse Inquiry.
re Ian Stewart Brady (deceased) sub nom (1) Oldham Metropolitan Borough Council (2) Tameside Metropolitan Borough Council v (1) Robin Makin (2) Royal Liverpool & Broadgreen University Hospital NHS Trust (3) Sefton Metropolitan Borough Council [2018] 3 WLR 337.  A dispute as to who should make arrangements for the lawful disposal of the body of the murderer Ian Brady, following a delay of almost 5 months since his death.
Great Ormond Street Hospital v (1) Constance Yates (2) Chris Gard (3) Charles Gard (A Child, by his Guardian ad Litem) [2017] EWHC 972 (Fam).  Decision in respect of an 8 month old child with a rare inherited mitochondrial disease, permitting the hospital to give palliative care only and determining that it was not in the child's best interests to travel to America for alternative treatment.
Inquest into the death of Christopher Brennan (2016). Death of a 15 year old boy, with a history of self-harm, in a psychiatric unit.
An NHS Trust v AB (A Child) and others (2016), Court of Appeal, permission refused to appeal against declarations permitting NHS Trust not to escalate care for seriously ill child.
(1) NHS Acute Trust (2) NHS Mental Health Trust v C (By her litigation friend, the Official Solicitor) [2016] EWCOP 17.  Decision permitting a forced caesarean section for a woman who lacked capacity and was detained under s.2 Mental Health Act 1983; imposing a temporary complete ban on all reporting of the application until after the birth.
Shafi v HM Senior Coroner for East London [2016] 1 WLR 640.  Decision that there had been insufficiency of inquiry by reason of the failure to take all reasonable steps to ensure the attendance at the inquest of relevant witnesses from Dubai, including attendance by video link if necessary; that section 7(2)(a) Coroners and Justice Act 2009 did not mandate the summoning of a jury in every case of a death in custody abroad.
United Lincolnshire Hospitals NHS Trust v N (By her litigation friend, the Official Solicitor) [2014] EWCOP 16, [2014] COPLR 660.  Groundbreaking decision that it would be lawful and in the best interests of a patient in a minimally conscious state, with no prospect of recovery, for clinicians to make no further efforts to provide her with artificial nutrition and to withdraw the provision of intravenous fluids.
R (Cooper) v HM Coroner for North East Kent [2014] EWHC 586 (Admin), [2014] Inquest LR 121.  Challenges to coroners' proposals to leave particular conclusions to a jury should not in the ordinary case be entertained by the High Court.
Inquest into the death of Sean Rigg (2012) Southwark Coroner's Court.  A man suffering from paranoid schizophrenia died in police custody following a period of restraint.
R (Sessay) v South London and Maudsley NHS Foundation Trust (2) Commissioner of Police of the Metropolis [2012] 2 WLR 1071.  Decision that s.5 Mental Capacity Act 2005 did not confer on police officers authority to remove a person from private premises to hospital or another place of safety for the purpose of s.136 or s.135 Mental Health Act 1983; that the Act provided a complete code for the compulsory admission to hospital of non-compliant mentally incapacitated patients for the purpose of assessment and treatment, and the common law doctrine of necessity could not apply
Mid Staffordshire NHS Foundation Trust Public Inquiry (2010-2012) Inquiry into serious failings at the Mid Staffordshire NHS Foundation Trust between 2005 and 2009.
Inquest into the death of Liam McManus (2009), Lancaster Coroner's Court.  A 9 week inquest into the death of a 15 year old boy who died in a young offender's institution from a self-inflicted injury.
An NHS Trust v (1) A (an Adult, represented by the Official Solicitor as Litigation Friend) and (2) SA [2005] EWCA (Civ) 1145, [2006] Med LR 29, in declaring it lawful to withdraw life sustaining treatment against the family's wishes. to be lawful, the judge had been entitled to reject evidence of the family's expert that the patient had a realistic prospect of recovery.
Bellarby v Worthing and Southlands Hospitals NHS Trust [2005] EWHC 2089 (QB), 86 BMLR  1.  The treatment provided for a serious eye condition had been well within the range of possible approaches open to treating clinicians in a district general hospital, and not negligent.
R (Sussex Police Authority) v Cooling and French [2004] EWHC 1920 (Admin).  An officer's unsuccessful attempts to return to work following a period of suspension were not time spent on duty, and he was not entitled to an injury award.
R (Sussex Police Authority) v Edwin Beck and Paul Hamlin [2003] EWHC 1361 (Admin), [2006] ICR 570.  Where an officer's infirmity of mind or body rendered him unable to work for a particular police force, he would not be regarded as disabled within the meaning of the Police Pensions Regulations 1987 if he was able to perform the ordinary duties of a police officer in another force.
Clinch v Dorset Police Authority [2003] EWHC 161 (Admin), [2003] Pol LR 68.  A police inspector who was retired from the police force on the grounds of a depressive illness caused by his failure to achieve promotion was not entitled to an "injury on duty" award.
Jennings v Humberside Police [2002] EWHC 3064 (Admin).  A police officer, whose injuries sustained in a road accident while he was on duty had brought forward the symptoms of a pre-existing condition, was not permanently disabled as a result of those injuries for the purposes of the Police Pensions Regulations 1987 SI 1987/257, and therefore was not entitled to an injury award.
Roylance v General Medical Council [2000] 1 AC 311.  Whether a medically qualified chief executive of a hospital could be guilty of serious professional misconduct as a doctor for his performance as a manager, and whether the chairman of the disciplinary tribunal had been biased.
recommendations
Debra is heavily featured in both of the principal legal directories. Chambers & Partners lists her as a leading junior for clinical negligence, inquests and inquiries, and Court of Protection, while The Legal 500 ranks her as a leading junior for administrative and public law and ranks her as one of only three band one juniors for inquests & inquiries.
Chambers & Partners praises her demeanour on even the most emotive of cases, describing her as "the voice of reason in a room full of hysterical people." Grateful instructing solicitors told the directory that "she cuts through all the hysteria and comes up with a sensible solution."
Other recent directory editorial has included the following:
the kind of barrister who can single-handedly turn a case around;
the best cross-examiner in the jurisdiction;
her pragmatism and handle on the law is impressive;
Debra is an exceptional advocate;
a highly impressive advocate and negotiator;
she is superb and grasps everything;
a very knowledgeable and personable barrister;
frequently acts on complex, high-value cases;
clients rave about her as she gives them great reassurance when their reputation is on the line;
takes a sensitive and constructive approach;
she's willing to step in and fight when you need her to and she's brilliant on the law;
she is very thorough and has a great eye for detail;
a formidable advocate;
she is easy to work with and very responsive to questions and queries;
a fearless advocate, with laser-like forensic skills. Superb cross examiner of experts;
a silk who combines quiet confidence with sound judgement. Clients appreciate her advice; judges listen to her;
a high-quality advocate, who is always measured and sensible;
a determined and well-prepared negotiator;
very responsive and good on strategy;
excellent at handling experts in conference;
helpful and responsive with good technical knowledge;
a persistent advocate;
has undoubtedly got real ability;
very calm in a crisis when all others are losing their heads;
is extremely approachable and clients like her;
you go to Debra when you want an excellent and bespoke service;
Debra's pleadings are water-tight;
an excellent and formidable advocate in a quiet, unassuming way;
does not stand for any game-playing by the defendant;
she is very knowledgeable and pragmatic;
she's very calm in her advocacy;
she is stellar on inquests law;
when she speaks, parties and judges listen;
she is very calm and clear, and clients love that about her;
she is outcome focused and very good at navigating through complex and emotional subjects without getting diverted;
she doesn't miss a single detail;
she's very good with clients and gives them great reassurance;
excellent at drawing out the main points of a case;
she isn't afraid to give frank advice;
she wins full market approval;
very calm and measured;
extremely effective in court;
is very scary if you're on the other side;
her paperwork is very succinct;
she's also brilliant with the law;
can be relied upon to sort things out;
very experienced, thorough and down to earth;
she's very straight-talking and clear;
is liked by clients;
able to build a good rapport with bereaved families;
very experienced at defending police forces;
personable and bright;
handles sensitive situations very well;
she is thorough, sharp and good tactically;
able to cut through multiple issues and get to the key points;
an enviable reputation for high-quality clinical negligence work; and
she offers good advice on overall strategy in complex cases.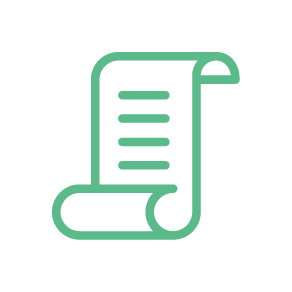 reflections
Advocacy has always been the very heart of my professional life. It's what brought me to the job, and what gives me the greatest enjoyment in my work.
My preparation for advocacy begins the moment I open my papers, and everything I do from then on, every sentence I type in a pleading, every question I ask in conference, and every point I include in a skeleton, is directed towards the ultimate goal of persuading the tribunal (or my opponent) that my client's position is the right one.
"The broad range of advocacy skills I have developed through two decades in front of widely disparate tribunals puts me in a strong position to make my client's case."
I came to Serjeants' Inn because of my interest in cases of serious medical treatment decisions for those lacking capacity, stemming from my time at the Law Commission, and I've been privileged to be instructed in many of those cases over the years, but the wider experience I've gained through working in a number of different areas of law has enabled me to bring a broad perspective to all of my cases. The legal principles may differ, and it certainly helps to know lots of those, but the broad range of advocacy skills I have developed through two decades in front of widely disparate tribunals puts me in a strong position to make my client's case.
I never lose sight of the fact that the cases I work on are concerned with some of the most personal, sensitive and painful issues in people's lives. Finding the right way to explore those issues, bring out the truth, and present the arguments in a way that is compelling is, for me, not only a great challenge, but also a great responsibility. I can't imagine a better job than this.
publications
Medical Treatment: Decisions and the Law, Bloomsbury Professional, 2022, 4th ed
Debra co-authored chapter nine: Abortion and chapter ten: Sterilisation and Contraception of the fourth edition of the book Medical Treatment: Decisions and the Law, edited by Christopher Johnston KC and Sophia Roper KC and written by 27 members of Serjeants' Inn.
Contributor, Medical Treatment: Decisions and the Law, Bloomsbury Professional, 2016, 3rd ed
Joint editor, Inquest Law Reports, 2001-2011
Co-author, The Mental Health Act 1983 explained, Stationery Office, 2001, 2nd ed
Memberships
Professional Negligence Bar Association
Administrative Law Bar Association
London Common Law and Commercial Bar Association
appointments
Recorder of the Crown Court (2018)
Appointed by Attorney-General, junior counsel to the Crown (B Panel) 2007-2012
Qualifications
Nottingham University, BA (Law)
Middle Temple, Queen Mother Scholar
Privacy
Debra adopts and adheres to the provisions of her privacy notice which can be accessed here.
further information
For further details of Debra's practice please click on the links to the left or contact a member of the clerking or client service team.
Bar Council Membership No: 33957
Registered Name: Debra Ann Powell
VAT Registration No: 689739353