Richard is dually qualified, as a surgeon and as a barrister.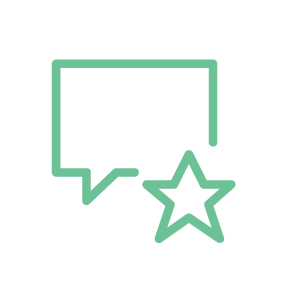 "Capable of handling cases of utmost severity; he goes the extra mile to get the absolute best results for his clients."
The Legal 500
expertise & experience
Richard is a recognised specialist in all aspects of medical law. He has an impressive depth of experience, representing claimants and defendants in civil proceedings, and a wide range of medical practitioners in the regulatory context. He enjoys work in the Court of Protection and has published in the leading textbook on Medical Treatment and Ethics.
Medically qualified and constantly in demand, Richard is recognised for his technical prowess, legal finesse, common sense and strategic acumen. He prides himself on his ability to get on with everyone.
The current edition of Chambers & Partners comments that  "he has a very technical and perceptive mind and gets to grips with complex medical matters very quickly. He was himself a doctor, which gives him an edge in understanding the medical side of things, while his tactical decision-making is always highly impressive".
Examples of his particular contribution to a case are his work on the Nixon case detailed below, where the civil claim followed an inquest in which, when cross-examining the treating doctors, Richard obtained full admissions on liability. Similarly in McCabe, Richard's cross examination of six experts over a five day trial on difficult considerations relating to delay in the diagnosis of a endocarditis leading to a stroke secured judgment for his client and the recovery of high value damages and costs.
cases & work of note
Richard has worked on some of the most high profile medical cases, including the Bristol Heart Doctors cases and the MMR proceedings. He has won two fiercely contested high value high court trials in the last 12 months.  Chambers and Partners notes that "he's very matter of fact without a shred of arrogance in his body, but he knows how to command a room."
The following  are representative of the variety of cases which Richard is involved with on a day to day basis:
Shortall 2016
With everything in dispute, this was a technically, legally and evidentially hugely demanding case. Much of the outcome depended on cross examination of experts, and an outstanding result was achieved for the claimant.
Re SB 2016
This was a high value brain damage case. The claimant, who was a resident in a nursing home, had a very short life expectancy and needed 24 hour treatment. Compelling arguments were therefore required in order to persuade the court to sanction the funding of a house. The final order was detailed and complicated to account for contingencies of renting or purchasing a property and/or remaining in the nursing home.
Sanger 2016
This high value case for a paraplegic claimant settled advantageously for a lump sum.
McCabe 2015
A hard fought trial in which all facts and issues were in dispute, this demanded a detailed forensic approach to the claimant's evidence and that of the three defendants. This case required experienced court room judgement when examining witnesses, the ability to demonstrate a consistent credible narrative to the Judge and persuasive advocacy. A successful outcome was secured for the claimant.
Re T 2015
This case involved a difficult quantification of a young child's claim. Following negligent treatment the child faced a lifetime of intermittent dialysis and re-transplantation. The case was complicated by the fact that the family returned to live in North America and it was necessary to quantify medical and care costs by reference to the new "Obama" healthcare regime. This involved obtaining, understanding and applying expert evidence in that jurisdiction. Richard (and Chris Johnston KC) successfully obtained in excess of £4,000,000 for the claimant.
Nixon 2015
This was a fatal claim arising from an aortic dissection. It concerned a businessman with a very young family. There were difficult issues of medical causation as the deceased had an underlying serious – and undiagnosed – congenital heart problem and, although he was a high earner, he was between jobs when he died. However, the case was settled on excellent terms and approved.
Lewis 2016
A high-value delayed treatment case involving a young man with an optical tumour and resultant blindness, in which Richard acted for the defendant.  It involved complicated medical causation issues, impacting on variants of quantum but the parties succeeded in settling the matter.
Large value/high profile/multi party claims
Many of Richard's civil litigation cases remain confidential, however the following examples give an indication of the calibre of his practice:
Bristol heart doctors proceedings
This combined a public inquiry, civil claims and GMC proceedings encompassing 3 doctors and 30 separate patient claims.  Richard represented Dr Dhasmana: his client was the only one of the 3 doctors involved to remain on the medical register and he was able to settle all the civil claims.
Devon & Exeter Breast Screening Programme
At the time, this was the largest ever inquiry into failures of medical performance. It concerned serial negligence over a period of 8 years involving claims from over 85 families, including those of 11 women who had died. Richard represented the head of the breast screening programme and settled many of the claims.
Rodney Ledward
Richard acted for this gynaecologist who was accused of negligent and criminal conduct relating to the care of 92 women. He was responsible for settling many of these civil claims.
MMR case
Richard represented Professor Murch, one of three doctors involved in the longest running and most complex GMC case ever. Again, Richard secured his client's place on the medical register at the GMC stage of proceedings (the only doctor involved to remain on the register). This involved scrutinising in detail over 30 patient claims out of several hundred, each covering a time span of between 12 to 15 years. The case was scientifically controversial and highly technical and Richard was commended for his clarity of understanding, forensic analysis and exceptional ability to communicate in this complicated field.
Northwick Park
Following 10 maternal deaths in three years, the Healthcare Commission set up an inquiry. Richard acted for three of the families in the inquests and successfully represented the families in challenging civil claims.
Mid Staffs Inquiry
In this important inquiry, Richard represented the Care Quality Commission, the party under fire for failing to investigate and monitor standards, leading to complaints from more than 500 patients and/or their families. It involved analysis of complaints relating to around 10 years of treatment and demonstrates Richard's ability to analyse literally thousands of pages of data whilst retaining the focus needed to sensitively but effectively represent his client.
Recently Richard has been involved in the novel creation of a trust vehicle on behalf of brain damaged claimants where there were legally technical and competing issues over periodical payments and the provision of sufficient capital to purchase suitable accommodation.
recommendations
Richard has been consistently featured in both legal directories, and is ranked as a band one practitioner for both clinical negligence and professional discipline by Chambers & Partners.
He has been described by The Legal 500 as "a real asset to any case" and his background in medicine is said by Chambers & Partners to "give him an edge on the medical issues." The directory further comments: "he's captivating and engaging in the courtroom."
Other recent directory editorial has included the following:
CASE HANDLING SKILLS:
always excellently prepared, and his advocacy style is brilliant;
Richard's calm, methodical approach makes him exceptionally easy to work with;
he has the ability to get to the bottom of the most difficult cases with relative ease;
with Richard you feel like you are working in a real partnership;
he's very responsive, very pragmatic and his attention to detail is excellent;
he has a brilliant tactical approach to matters;
he provides excellent advice and he's definitely someone you want in your corner;
fiercely intelligent with extensive medical knowledge;
he is very clever, tenacious, personable, and user-friendly;
particularly good at analysing complex medical issues;
he's not one to ram his medical qualifications down your throat, but he makes it clear he knows what you're talking about;
he has the ability to get straight to the heart of cases and will leave no stone unturned;
Richard's clarity of vision and understanding of both the medical issues and legal processes is mesmerising;
he's very experienced and nothing fazes him;
he is very thorough and gets to the bottom of the evidence;
takes a robust, practical but technically thorough approach;
he reacts to sudden changes calmly and always adds something of significance to the situation;
brings to the table a deep knowledge base, invaluable expertise and meticulousness in his preparation; and
a cool head in a crisis.
ADVOCACY:
get him in a courtroom and he's lightning;
excellent with clients and a powerful yet unpretentious negotiator in settlement meetings;
he is very skilful in presenting complex causation arguments;
he is highly intelligent;
empathetic and authoritative;
there are no airs and graces about him;
he's very matter of fact without a shred of arrogance in his body, but he knows how to command a room;
he pays great attention to detail and is excellent in negotiations;
a stand out performer;
he is thorough, knowledgeable and not afraid of a fight;
a formidable manner that is particularly impressive to clients;
he has a straightforward, no-nonsense approach;
a calm authority before panels; and
has the ability to cajole panels rather than threaten them.
CLIENT CARE:
he has a cool, calm and collected style which allows him to develop relationships of significant trust and confidence with those whom he represents;
he's exceptionally easy to work with, great at managing clients and always exceptionally well prepared;
solicitors favour him as he is collaborative and pragmatic in his approach to tough cases;
he really cares for his clients;
always pursues what is right for the client;
very focused and a strong advocate;
relaxed, down-to-earth and modern approach to clients;
clients appreciate his caring, patient and conscientious approach; and
he is incredibly sympathetic to the needs of the client.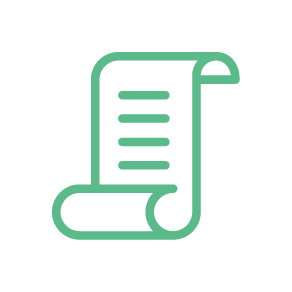 reflections
I most enjoy cases where I have something unique to contribute, whether that involves detailed forensic analysis to discover a new angle, or bringing together the best out of the legal process for my client.
"I like to think of myself as straightforward and easy to work with but uncompromising when fighting my client's case."
My medical knowledge is often most useful in cases where the medical evidence is either particularly complex or finely balanced. I like to think of myself as straightforward and easy to work with but uncompromising when fighting my client's case.
I also find it highly rewarding to use my knowledge to provide pro-bono representation to ex-servicemen in MOD compensation claims.
Privacy
Richard adopts and adheres to the provisions of his privacy notice which can be accessed here.
further information
For further details of Richard's practice please click on the links to the left or contact a member of the clerking or client service team.
Bar Council Membership No: 31821
Registered Name: Richard Charles Partridge
VAT Registration No: 668022042