Robert received his knighthood in 2014 for services to healthcare and patients.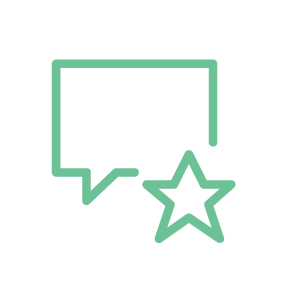 "He offers Rolls-Royce advocacy, and the courts respect him for his arguments and his understanding."
Chambers & Partners
experience & Expertise
Robert Francis has for many years specialised in medical law in all its aspects:
Inquiries
He has acted as chairman of three inquiries into the care and treatment of mental health service users who have committed homicide. He has appeared as counsel for interested parties at a number of public inquiries, including the Bristol Royal Infirmary Inquiry, the Royal Liverpool Children's Inquiry, and the Neale inquiry. He chaired the two Mid Staffordshire NHS Foundation Trust inquiries (reports 2010 and 2013 respectively), and the Freedom to Speak Up Review into the treatment of NHS staff who raise concerns.
Clinical negligence
He undertakes clinical negligence actions on behalf of claimants (publicly or privately funded or on conditional fee arrangements) and defendants, including NHS bodies, private healthcare providers, all the medical defence organisations, and insurers.  He is frequently instructed both at first instance and on appeal in high value claims and those involving complex medical and legal issues.
Medical ethics
He is instructed in cases involving difficult or controversial ethical dilemmas and problems in relation to treatment decisions for patients unable to make their own decisions, withdrawal or withholding of life prolonging care, socially controversial treatment such as sterilisation of mental patients, treatment of patients refusing consent to treatment etc. He has appeared in many of the leading cases in this field in the Court of Appeal and House of Lords.
Professional discipline and regulation
He appears on behalf of practitioners before professional conduct committees of regulatory bodies such as the General Medical Council, the General Dental Council and on appeals from them to the Judicial Committee of the Privy Council or the High Court. He has sat as a legal assessor to professional disciplinary committees of the General Optical Council and the Chartered Society of Physiotherapists. He has sat as legal adviser to the Licensing Committee of the Human Fertilisation and Embryology Authority (2007).
Public law
He undertakes applications for judicial review in relation to all areas of his practice.
Criminal cases
He has been instructed in criminal cases, particularly those involving medically or professionally related issues.
cases and work of note
In addition to cases detailed above, Robert's recent work includes representing the successful clinical negligence claimant in a multi-million pound aspirin/stroke case and acting for the doctor in GMC v Squier. Earlier in his career he appeared in the leading case of Bland and the inquiry into the treatment and care of Michael Stone.
Inquiries
Undercover Police Inquiry
Leading counsel for the National Police Chiefs Council
Freedom to Speak Up Review
Chairman; report February March 2015
Mid-Staffordshire NHS Foundation Trust Public Inquiry
Chairman; report February 2013
Independent Inquiry into care provided by Mid-Staffordshire NHS Foundation Trust
January 2005-March 2009
Chairman; report February 2010
Independent Inquiry into the Care and Treatment of GB
Chairman; report September 2009
Independent Inquiry into the care and treatment of Peter Bryan and Richard Loudwell at Broadmoor Hospital
Chairman; report September 2009
Independent Inquiry into the Care and Treatment of Michael Stone
Chairman; report September 2006
Inquiry to investigate how the NHS handled allegations about the performance and conduct of Richard Neale
Counsel for interested party; report September 2004
Bristol Royal Infirmary Inquiry
Counsel for interested party; report July 2001
Royal Liverpool Children's Inquiry
Counsel for interested party; report January 2001
Consent to Medical treatment/mental capacity cases
Re NRA and others [2015] EWCOP 59 25/9/15
Practical consequences of requirements for court oversight of care of mentally incapacitated adults following Supreme Court decision in P v Cheshire-West and others
Re L (Medical Treatment: Benefit) [2005] 1 FLR 491 (Fam)
Withholding artificial ventilation in spite of parent's wish it should be given
W Healthcare NHS Trust v KH, H, PH [2004] EWCA Civ 1324
Withholding artificial nutrition from non-PVS patient
R (Burke) v General Medical Council  [2004] Lloyds Rep Med 451 (Fam/Admin) Advance directives, life prolonging treatment
Leeds Teaching Hospital NHS Trust v A & Others QB [2003] Lloyds Rep Med 151; [2003] FLR 109
IVF error
A Health Care Worker v Associated Newspapers [2002] EWCA Civ 195
Confidentiality of treatment information – freedom of press
B v A NHS Trust (Family Division, 22/3/02)
Refusal of consent to artificial ventilation
In re A [Mental patient: sterilisation] [2000] 1 FCR 193
In Re MB (Caesarean Section) (1997) 8 Med LR 217
Non-consensual Caesarean Section
In Re: T (a minor) (Wardship: medical treatment) [1997] 1 WLR 242
In re S (Hospital Patient: Court's Jurisdiction) [1995] Fam 26 (CA)
Custody of incapacitated patient
B v Croydon Health Authority [1995] Fam 26 (CA)
Force feeding
Airedale NHS Trust v Bland [1993] AC 789 (HL)
Persistent vegetative state
Re J (A minor) (Child in care: medical treatment) [1993] Fam 15 (CA)
Withdrawal of treatment
Re A [1992] 3 Med LR 303 (Fam)
Definition of 'death'
F v. Berkshire Health Authority & Another
Mental Health Act Commission intervening
[1990] AC1 (HL)
Sterilisation of mentally handicapped adult
Medical negligence
Choudhury v S Central Ambulance Service and another [2015] EWHC 1311 (QB) Lack of proven causative effect of non-administration of aspirin in case of adult stroke
D v East Berkshire Community NHS Trust HL [2005] UKHL 23; CA [2003] 4 All ER 796; [2003] Lloyds Rep Med 552
Duty of care in diagnosis of child abuse
Dowson v Sunderland Hospitals NHS Trust [2004] Lloyds Rep Med 177
Causation of neonatal stroke
AD v East Kent NHS Trust QB  [2002] Lloyds Rep Med 424; CA [2003] 3 All ER 1167
Unwanted birth to mentally ill mother
Burke v Leeds Health Authority [2001] EWCA CIV 51 (unreported 29/1/01) Causation
Brown v Lewisham & North Southwark HA [1999] Lloyds Rep Med 110 (CA) Causation
Howard v Wessex RHA (1994) 45 Med LR 57 (QB) (proof of negligence)
Gascoine v Haringey Health Authority (1992) 3 Med LR 291 (want of prosecution)
King v Weston Howell [1989] 1 WLR 579 (CA) (negligence and costs)
Roberts v Johnstone [1989] 1 QB 878 (CA) (damages for costs of accommodation)
Mental Health
Rabone v Pennine Care NHS Trust [2009] EWHC 1827 (QB); [2010] EWCA 698 (ECHR Article 2: suicide of voluntary mental patient)
R (Munjaz) v Mersey Care NHS CA [2003] 3 WLR 1505; [2003] Lloyds Rep Med 534 (Seclusion of mental patients)
Masterman-Lister v Brutton CA [2003] 1 WLR 511; [2003] Lloyds Rep Med 244 (Capacity to manage property and affairs and to litigate)
Crime
R v Derby Magistrates Court ex parte B [1996] AC 487 (HL) (legal professional privilege)
R v Woodward (Terence) [1995] 1 WLR 375 (CA) (intoxication in death by dangerous driving)
Regina v Ghosh [1982] 1 QB 1053 (CACrimD) (definition of dishonesty)
Public law
S v Airedale NHS Trust [2003] Lloyds Rep Med 21 (Seclusion of detained mental patient)
R v North Thames RHA & Others Ex parte L (1996) 7 Med LR 386 (QBD) (medical employment when must discipline)
Roy v Kensington & Chelsea & Westminster FPC [1992] 1 AC 624 (HL) (GP terms of service)
Disciplinary
GMC v Squier, MPTS Fitness to Practice Tribunal, October 2015 – March 2016 (allegations of serious misconduct in misleading evidence given in child abuse cases)
R (Squier) v General Medical Council [2015] EWHC 299 (Admin) (admissibility of judicial criticism as evidence against doctor in GMC proceedings)
Cheatle v General Medical Council [2009] EWHC 645 (Admin) (meaning of impairment of fitness to practice – effect of suspension on employment)
Zygmunt v General Medical Council [2008] EWHC 2643 (Admin) (Appellate jurisdiction – meaning of impairment of fitness to practice)
Hutchinson v General Dental Council  [2008] EWHC 2896 (Admin) (Application of standard of proof)
R (Dowd) v General Medical Council Admin [2003] All ER(D) 310 (serious professional misconduct – meaning)
Pembrey v General Medical Council [2003] All ER(D) 275 (PC) (serious professional misconduct – treatment of mentally incompetent patients)
R (Cream) v General Medical Council (Administrative Court, 31/1/02) (serious professional misconduct – meaning
R (Nicolaides) v General Medical Council Admin Ct [2001] EWHC Admin 625 (Whether evidence untrue – serious professional misconduct)
Borges v General Medical Council (Privy Council Appeal No 71 of 2000) (unreported 31/8/01) (serious professional misconduct)
Roylance v General Medical Council [1999] Lloyd's Rep Med 139 Privy Council (serious professional misconduct: chief executive of Trust; alleged bias of Chairman)
recommendations
Robert is ranked as a band one silk by Chambers & Partners for both clinical negligence and professional disciplinary work. He has also been consistently highly ranked by the legal directories in practice areas including inquests and inquiries and civil liberties and human rights.
The Legal 500 concludes that he "is one of the outstanding silks of his generation."
Other recent directory editorial has included the following:
formidable and forensically exceptional;
a heavyweight player, who is always charming;
a superb advocate with significant gravitas;
he has the capacity to handle the fantastically complex and provide a detailed analysis of the facts;
a standard bearer for the profession;
an incredibly skilled advocate;
the obvious choice of leading counsel in any clinical negligence related inquest;
he's cool and unflappable, and has a huge air of authority in court;
he is a very, very wise owl, who is experienced and knows his subject backwards;
particularly good on advocacy, tactics and clients;
he's a very skilled advocate who's very easy to listen to in really difficult cases;
so clever and so good with clients;
he has a brain the size of a planet; his advice is always absolutely bang-on;
a very skilled advocate with a charm that can disarm witnesses under cross-examination;
he combines his strong regulatory practice with related strengths in clinical negligence and public law;
a highly intelligent and very thoughtful man;
very persuasive in an understated way;
a high-profile silk;
a wonderful, eminent practitioner who is also approachable;
he is excellent – a pleasure to work with;
he brings not only his huge expertise in the field to cases, but a real understanding of what the matter means for the individuals and their families;
a major figure in the professional discipline and regulatory field;
he is recognised for his public inquiry and judicial review work;
he robustly defends matters and is a very reassuring presence;
excellent in all areas;
a seasoned performer who is formidable and forensically exceptional;
an obviously huge figure at the Professional Discipline Bar;
an extremely shrewd operator;
a delight to deal with;
wins plaudits for his robust approach to defending his clients;
reassuring personal touch;
he has an enormous capacity for hard work;
a seasoned veteran of professional disciplinary and regulatory law;
has a great track record and a powerful presence;
he is a fantastic silk with excellent judgement – clients love him;
a silk who gets to the heart of issues quickly and heads a legal team really well;
is a key name in the field, noted for his work on high-profile matters;
consistently impressive, he is very polished and presents cases well;
amazingly modest;
utterly first rate;
great experience;
top quality in his field;
benefits from tremendous experience of medical law;
praised for his gentle touch in the courtroom;
measured and dependable approach to complex cases;
one of the most high-profile names in the sector;
a silky-smooth and highly effective advocate;
brings experience, savvy, and an ability to think round corners; and
he's utterly brilliant and one of the best-regarded silks around.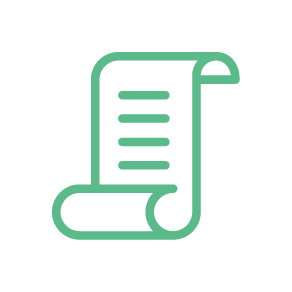 reflections
Advocacy for a silk is less about individual heroism than getting the best out of a team. It is always about ensuring that those you represent understand what is happening and feel comfortable with what is being said on their behalf.
The law is not an end in itself but the means of protecting rights, resolving differences, and upholding the public interest in the rule of law. Resolving the conflict between these aims is part of its eternal fascination.
It is important to ensure that everyone's expectations of what can be achieved in a case are realistic. That means that you need to take a balanced approach in offering advice.
"It is always about ensuring that those you represent understand what is happening and feel comfortable with what is being said on their behalf."
No-one wants to be involved in damages claims. Meeting the challenges in helping patients obtain justifiable redress to meet their needs, or healthcare staff to explain what happened is really important work.
When things go wrong in healthcare untold damage can be done to patients, their loved ones and the staff who have done their best to care for them. I feel very fortunate to be able to play a part in finding out what went wrong and how to prevent it happening again.
There are few more important tasks for a lawyer than getting the best decisions for those who cannot decide for themselves. It is has been a privilege to be involved the development of the law in this field over the last 30 years.
Appointments
President, The Patients Association
Commissioner and Non-Executive Director, Care Quality Commission
Authorised to sit as a Deputy High Court Judge (QBD)
Bencher of Inner Temple; Chair of Inner Temple Education and Training Committee
Past Chair of Professional Negligence Bar Association
Member, Clinical Dispute Forum
Co-author of Medical Treatment: Decisions and the Law
Honorary Fellow of UCL Partners NHS Staff College
Honorary Fellowship, UCL Partners NHS Staff College
Honorary Fellowship of the Royal College of Anaesthetists
Patron, Florence Nightingale Foundation
Trustee, Point of Care Foundation
Trustee, Prostate Cancer Research Centre
Member, Editorial Board, Clinical Risk
Honorary Doctorate of Medicine, St George's Medical School
Honorary Fellowship, Royal College of Pathologists
Honorary Doctorate of Law, University of Exeter
Honorary Fellowship, Royal College of Surgeons [England]
articles
Sir Robert is a contributor to The Medical Law Reports. He has recently reported on the following cases:
Sastry v General Medical Council [2021] EWCA Civ 623 [2021] Med LR 401 Appeals from Medical Practitioners Tribunal – Appeals by practitioner – Appropriate test – Deference to the Tribunal.
R. (on the application of Maughan) v HM Senior Coroner for Oxfordshire [2020] UKSC 46 [2021] Med LR 1 Inquests – conclusions – suicide- unlawful killing – standard of proof – criminal standard – civil standard
Whittington Hospital NHS Trust v XX [2020] UKSC 14 [2020] Med LR 209 Deprivation of ability to bear children – Damages – Public policy – Recoverability of surrogacy costs – Overseas commercial surrogacy arrangements.
Arowojolu v GMC [2019] EWHC 3155 (Admin) [2020] Med LR 1 Fitness to practice – Sexual assault – Evidence – Credibility – Relevance of previous allegation by complainant.
Synclair v East Lancashire Hos NHS Trust [2015] EWCA Civ 1283 [2016] Med LR 1
Clinical negligence – Evidence – Contemporaneous record – Conflict with patient's recollection.
Harman v East Kent Hospitals NHS Foundation Trust [2015] EWHC 1662 (QB) [2016] Med LR 305
Clinical negligence – Damages – Severe disability – Education costs – Choice of private or public funding – Expert quantum evidence – Relevance of parents' wishes.
Wright v Barts Health NHS Trust [2016] EWHC 1834 (QB) [2016] Med LR 545
Concurrent tortfeasors – Liability for different tortious acts causing same damage.
Montgomery v Lanarkshire Health Board [2015] UKSC 11 [2015] Med LR 149
Clinical negligence – informed consent – Warning of risks – Choice of treatment.
AM v GMC [2015] EWHC 2096 (Admin) [2015] Med LR 453
Assisting suicide – GMC guidance – Lawfulness of discouraging doctors to assist suicide.
Meiklejohn v St George's Healthcare NHS Trust and another [2014] EWCA Civ 120 [2014] Med LR 122
Informed consent – Whether necessary for samples taken for research – Standard of care – Whether higher for clinician of national and international standing.
NHS Commissioning Board v Yellon [2014] EWHC 1994 (QB)
NHS dental services – Arrangement for provision of series – Liability for breach of non-contractual terms.
NHS Trust 1, 2 v FG (by her lit friend, OS) [2014] EWCOP 30 [2104] Med LR 470
Patient – Capacity – Best interests – Restraint – Deprivation of liberty obstetric intervention – When court application required.
Privacy
Sir Robert adopts and adheres to the provisions of the privacy notice which can be accessed here.
FURTHER INFORMATION
For further details of Robert's practice please click on the links to the left or contact a member of the clerking or client service team.
Bar Council Membership No: 13389
Registered Name: Robert Anthony Francis
VAT Registration No: 244594543