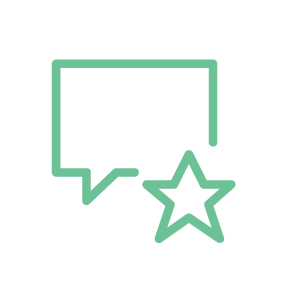 "Just fantastic."
Chambers & Partners
N v ACCG and Ors [2017] UKSC 22
The Supreme Court dismisses N's parents' appeal v ACCG. Fiona Paterson appears as junior counsel for the CCG.
Click here for our briefing note
experience & expertise
Before coming to the Bar, Fiona practised for 9 years as a solicitor, specialising in all aspects of healthcare law and acting both for claimants and defendants. She also worked as a research assistant for the mediation provider, CEDR examining the possible use of mediation in clinical disputes and training as a mediator. Fiona has participated in a wide variety of mediations, both as a lead and assistant mediator, often involving multiple nationalities and cultures.
In recent years, Fiona has acted in a number of landmark medical and welfare cases in the Court of Protection, the Family Division and the Court of Appeal, both led and unled. She has represented vulnerable adults through the Official Solicitor and children through CAFCASS, as well as NHS Trusts, such as the Great Ormond Street NHS Foundation Trust. Her work has encompassed both routine and emergency out of hours matters.
Fiona was junior counsel for the respondent Clinical Commissioning Group in Re N v A CCG, an appeal to the Supreme Court, which is regarded as a cornerstone in the Court jurisprudence arising from the Mental Capacity Act 2005.
Her experience also extends into the field of public law in which she has represented both the Prison Service and the bereaved families of those who have died in custody. She is presently acting for a young woman into whose prolific self-harming during a period in custody, the government has commissioned an investigation, pursuant to Article 3 of the European Convention on Human Rights.
Fiona is also regularly instructed in clinical negligence matters for both claimant and defendants, particularly those involving obstetric and psychiatric trauma. She has acted for a number of women who have sustained psychological and physical injuries during childbirth. Through her defendant work for the Ministry of Defence, she has developed particular expertise in relation to psychiatric injuries, especially those involving PTSD.
cases & work of note
Full details of Fiona's work and cases are set out in her specialist practice profiles but notable highlights are as follows:
Re N v A CCG [2017] UKSC 22 [2017] 2 WLR 1011
The second ever appeal to the Supreme Court concerning the Mental Capacity Act 2005.
Re A (A Child) [2016] EWCA Civ 759
The appeal concerned the withdrawal of life support from a seriously brain injured toddler. The Court of Appeal examined whether the fact the child would suffer no pain as a result of proposed treatment should affect an assessment of his best interests.
Sandwell and West Birmingham Hospitals NHS Trust v AB (by her litigation friend, the Official Solicitor) [2014] EWCOP 23; [2014] Med LR 424
Theis J gave direction on how out of hours or emergency applications to the Court of Protection should be made.
An NHS Trust v A [2013] EWHC 2442 (COP); [2014] WLR 607
Baker J gave a landmark decision regarding the management of incapacitous patients, requiring medical treatment who were detainable under the Mental Health Act 1983.
Casey v GMC [2011] NIQB 95
The Northern Irish High Court gave guidance on the duty upon a regulator to examine inconsistencies in a complainant's accounts and to give reasons for a decision.
R (on the application of P) v HM Coroner for the District of Avon [2009] Civ 1367
The Court of Appeal gave a key ruling on the combined use of short form and narrative verdicts in Article 2 inquests.
Qualifications and Memberships
Bachelor of Laws, Edinburgh University;
Diploma in Legal Practice, Edinburgh University.
Formerly enrolled as a solicitor in both Scotland and England and Wales.
CEDR Accredited Mediator
Member of Justice, PNBA and ALBA
recommendations
Fiona is ranked by both the leading legal directories, with The Legal 500 recognising her expertise in administrative and public law and professional discipline, while Chambers & Partners ranks as a leading junior for Court of Protection matters.
Recent directory editorial has included the following:
she is an absolute pleasure to work with;
the assistance she gives the court is absolutely extraordinary;
she's exceptionally professional and unflappable;
she has such a deep knowledge of Court of Protection legislation and procedures;
highly recommended;
an advocate to watch;
she is making her name and her mark;
she has an eye for detail and is extremely hardworking;
she demonstrates a clear aptitude for understanding clinical issues;
she's got a background in clinical negligence, medical law is her thing;
procedurally she's brilliant; and
she has a serenity about her when everything is going bonkers around her.
further information
For further details of Fiona's practice please click on the links to the left or contact a member of the clerking or client service team.
Bar Council Membership No: 45335
Registered Name: Fiona Margaret Fleur Paterson
VAT Registration No: 795567954