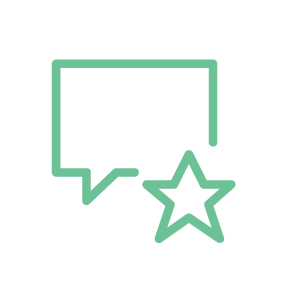 "Just fantastic."
Chambers & Partners
N v ACCG and Ors [2017] UKSC 22
The Supreme Court dismisses N's parents' appeal v ACCG. Fiona Paterson appears as junior counsel for the CCG.
Click here for our briefing note
experience & expertise
Fiona has acted in a number of landmark medical and welfare cases in the Court of Protection, the Family Division, the Court of Appeal and the Supreme Court both led and unled.  She represents vulnerable adults through the Official Solicitor and children through CAFCASS, as well as NHS Trusts, such as the Great Ormond Street NHS Foundation Trust and King's College NHS Foundation Trust.
She was junior counsel in the second and third ever appeals to the Supreme Court arising from the Mental Capacity Act 2005. In Re N v A CCG, she appeared for the respondent Clinical Commissioning Group and in Y v An NHS Trust and Ors, in which judgment is awaited, she acted for the Official Solicitor.
Earlier this year in Djaba v West London Mental Health, she represented one of the most restricted patients in Broadmoor Hospital in an appeal to the Court of Appeal Trust, regarding his Articles 5 and 8 rights. An application for permission to appeal to the Supreme Court is pending.
She is presently acting for a young woman through the Official Solicitor whose prolific and life-threatening self –harming in prison custody, has led to an Article 2 investigation commissioned by the Ministry of Justice. The investigation will consider whether her life threatening self-harm could have been prevented and if so, how?
Fiona advises NHS bodies both in relation to Article 2 inquests and their public law duties to patients.
She is instructed in clinical negligence matters for both claimants and defendants, particularly those involving obstetric and psychiatric trauma. She has acted for a number of women who have sustained psychological and physical injuries during childbirth, securing six and seven figure settlements. Through her defendant work for the Ministry of Defence, she has developed particular expertise in relation to psychiatric injuries, especially those involving PTSD.
Before coming to the Bar, Fiona practised for 9 years as a solicitor, specialising in all aspects of healthcare law and acting both for claimants and defendants. She also worked as a research assistant for the mediation provider, CEDR examining the possible use of mediation in clinical disputes and training as a mediator. Fiona has participated in a wide variety of mediations, both as a lead and assistant mediator, often involving multiple nationalities and cultures.
cases & work of note
Full details of Fiona's work and cases are set out in her specialist practice profiles but notable highlights are as follows:
Y v An NHS Trust and Ors (on appeal from [2017] EWHC 2866 (QB))
The third appeal to the Supreme Court concerning the Mental Capacity Act 2005. The appeal was heard in February 2018 and judgment is currently awaited. The court will determine whether an order under the Mental Capacity Act is necessary where a family and treating clinicians agree that clinically assisted nutrition and hydration should be withdrawn from an incapacitous adult in a prolonged disorder of consciousness.
Haastrup v King's College NHS Foundation Trust and Ors [2018] EWCA 287 (Civ)
The appeal concerned whether life – sustaining treatment should be withdrawn from a brain injured baby and whether his parents should be allowed to adduce fresh expert evidence which had not been before the court below.
Re N v A CCG [2017] UKSC 22 [2017] 2 WLR 1011
The second appeal to the Supreme Court concerning the Mental Capacity Act 2005. The court provided guidance about how a dispute between a public body and the family of an incapacitated adult about the provision of services should be determined.
Re Djaba v West London Mental Health Trust [2017] EWCA Civ 436
The Court of Appeal concluded that the statutory tests within ss 72 and 73 of the Mental Health Act 1983 did not require a "proportionality assessment" to be considered, pursuant to Articles 5 and 8. An application for permission to appeal to the Supreme Court is pending.
In the matter of the Human Fertilisation and Embryology Act 2008 (cases P[FP1] ,Q,R,S,T and U)(No 2) [2017] EWHC 2532 (Fam)
The President of the Family Division held that issues of legal parentage arising from anomalies in forms consenting to assisted reproduction could not be resolved without obtaining a declaration of status.
Re A (A Child) [2016] EWCA Civ 759
The appeal concerned the withdrawal of life support from a seriously brain injured toddler. The Court of Appeal examined whether the fact the child would suffer no pain as a result of proposed treatment should affect an assessment of his best interests.
Sandwell and West Birmingham Hospitals NHS Trust v AB (by her litigation friend, the Official Solicitor) [2014] EWCOP 23; [2014] Med LR 424
Theis J gave direction on how out of hours or emergency applications to the Court of Protection should be made.
An NHS Trust v A [2013] EWHC 2442 (COP); [2014] WLR 607
Baker J gave a landmark decision regarding the management of incapacitous patients, requiring medical treatment who were detainable under the Mental Health Act 1983.
Casey v GMC [2011] NIQB 95
The Northern Irish High Court gave guidance on the duty upon a regulator to examine inconsistencies in a complainant's accounts and to give reasons for a decision.
R (on the application of P) v HM Coroner for the District of Avon [2009] Civ 1367
The Court of Appeal gave a key ruling on the combined use of short form and narrative verdicts in Article 2 inquests.
Qualifications and Memberships
Bachelor of Laws, Edinburgh University;
Diploma in Legal Practice, Edinburgh University.
Formerly enrolled as a solicitor in both Scotland and England and Wales.
CEDR Accredited Mediator
Member of Justice, PNBA and ALBA
recommendations
Fiona is ranked by both the leading legal directories, with The Legal 500 recognising her expertise in administrative and public law, Court of Protection and professional discipline, while Chambers & Partners ranks as a leading junior for Court of Protection matters.
Recent directory editorial has included the following:
an advocate to watch;
she is making her name and her mark;
has a fantastic grasp of the law, its always at her fingertips;
understated and can disguise fierce advocacy;
procedurally she's brilliant;
shows astute and far-sighted analysis, and an appreciation of the wider consequences for her client;
highly regarded for complex medical cases;
she demonstrates a clear aptitude for understanding clinical issues;
the assistance she gives the court is absolutely extraordinary;
she has an eye for detail and is extremely hardworking;
she has a serenity about her when everything is going bonkers around her;
she is a delight to work with and very much a team player .
privacy
Fiona adopts and adheres to the provisions of the privacy notice which can be accessed here.
further information
For further details of Fiona's practice please click on the links to the left or contact a member of the clerking or client service team.
Bar Council Membership No: 45335
Registered Name: Fiona Margaret Fleur Paterson
VAT Registration No: 795567954