Inquests & Inquiries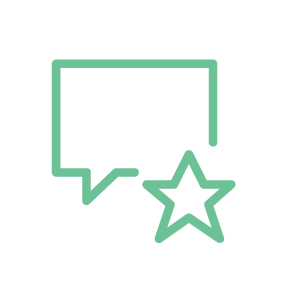 "Clever, well-organised, sensible and switched on. Clients love her."
Chambers & Partners
Inquest into the death of Alexander Perepilichnyy – John Beggs KC and Cecily White instructed on behalf of the widow
Click here for further details
experience & expertise
Cecily has acted in cases involving deaths in hospitals, mental health institutions, and contact with the police including 999 calls and other emergency including suicide situations.  Recent cases in the medical field have involved treatment in care homes and/or community mental health teams; and in the police field, firearms cases and cases involving restraint.
Cecily is regularly instructed in lengthy and complex inquests, before a jury and Coroner alone including high-profile judge-led inquests.  She acts on behalf of individuals and organisations and frequently advises on "PFD" issues.
Cecily is particularly interested in human rights arguments (typically engaging Articles 2, 3, 5 and 8 ECHR) having previously worked at the European Court of Human Rights in Strasbourg.
cases & work of note
Cecily's recent cases have included a number of high-profile, sensitive inquests.
Undercover Policing Inquiry (ongoing)
Junior counsel to Gerry Boyle KC on behalf of the National Police Chiefs' Council (NPCC).
Inquests into the deaths of soldiers at Deepcut Army Barracks (2016, 2018, 2019)
Junior counsel to Surrey Police in three fresh inquests ordered following the deaths of four soldiers at Deepcut Army Barracks between 1995 and 2002. See here for media coverage.
Inquest touching the death of Edson da Costa (2019)
Police inquest involving death following restraint (led by John Beggs KC). See here for media coverage.
Inquest touching the death of Alexander Perepilichnyy (2016 to 2018)
Junior counsel to the widow of a Russian businessman who died in Surrey in 2012.  After evidence hearings in June 2017 and April 2018, the Coroner concluded that Mr Perepilichnyy's death was attributable to natural causes. The High Court determined a satellite issue concerning the jurisdiction to decide PII issues in inquests [2016] EWHC 3001 (Admin).
Inquest touching the death of Sally Hodkin (2018)
Acting for the Metropolitan Police Service in this inquest concerning the death of a woman killed by Nicola Edgington who had previously been convicted of manslaughter after killing her mother. See here for media coverage.
Inquest touching the death of Rashan Charles (2018)
Acting for the Metropolitan Police Service in this inquest concerning the death of a young man who was restrained by police in Hackney and a plastic package was later retrieved from his mouth. The jury found the death to have been accidental. See here for media coverage.
Inquest touching the death of Richard Davies (2017)
Acting for Bedfordshire Police in Cambridgeshire's first fatal shooting inquest, in front of a jury, which returned a conclusion of lawful killing after hearing complex ballistics evidence. See here for press coverage.
Inquest touching the death of Stella Alao (2017)
Article 2 inquest into a maternal sepsis death, acting on behalf of the hospital trust.
Inquest touching the death of Estyna Blunnie (2015)
Acting for Essex Police at a 3 week jury inquest into the tragic death of a woman murdered by her former partner. See here for press coverage
Recommendations
"Cecily is very thorough and conscientious – a strong advocate."
Chambers & Partners 2023
"She is incredibly intelligent, holds her own in court and doesn't let anyone get away with anything."
Chambers & Partners 2022
"She has an encyclopedic knowledge of the law and great judgement."
Chambers & Partners 2022
'Cecily is a very bright and able counsel. She is very approachable and provides sound legal advice in a way that is easily understood by non-lawyers.'
The Legal 500 2022
"She's incredibly intelligent. She is not aggressive but never lets anything get past her and never gives up."
Chambers & Partners 2021
"Cecily is good on paper and very clever. She's very much in demand."
Chambers & Partners 2021
'Cecily is a gem. She is a very bright and articulate barrister, who I have no doubt will reach the top of her game.'
The Legal 500 2020
"She was superb and impressed the coroner by being clear and authoritative in her advocacy."
Chambers & Partners 2020
"Thorough and articulate."
Chambers & Partners 2020
"A real one to watch: she will progress and achieve great things."
Chambers & Partners 2020
'A fantastic barrister who is clever, thorough, calm, firm and approachable.'
The Legal 500 2019
"She has very good communication skills."
Chambers & Partners 2019
"She is a very knowledgeable and impressive barrister."
Chambers & Partners 2018
"She provides valuable advice and has extremely good interpersonal skills." 
Chambers & Partners 2018