Police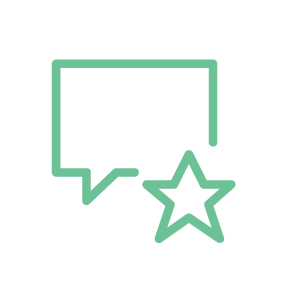 "She is very bright" and "demonstrates an ability to understand her brief, undertake research and produce high-quality advice."
Chambers & Partners 2018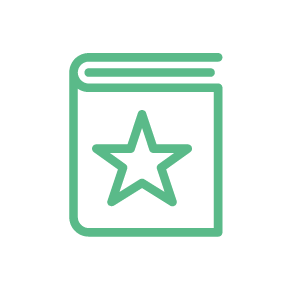 No duty of care owed by employer to employees in the conduct of civil litigation: read Cecily's post on our UK Police Law Blog here 

civil actions / applications
Cecily has advocacy and advisory experience in cases involving allegations of assault/battery, unlawful stop and search, racial and sexual discrimination, false imprisonment, trespass to the person and to property, malicious prosecution, misfeasance in public office, negligence, and investigative failures under the Human Rights Act 1998.
Cecily regularly appears in the Crown and Magistrates' Courts in applications for, and appeals against, sexual risk and harm prevention orders, banning/closure orders, cash forfeiture, revocation of shotgun/firearms certificates, and domestic violence prevention orders. She is experienced in licensing matters and strike-out applications, including those involving civil restraint orders.
Cecily has considerable experience of applications for public interest immunity, including in family proceedings and inquests.
JUDICIAL REVIEW / HUMAN RIGHTS
Cecily has provided advice and drafting in numerous judicial review claims, and appeared in the High Court for (rolled up and self-standing) permission hearings. She has a strong public law background having worked at the European Court of Human Rights in Strasbourg, the Public Law Project, and a human rights NGO in Sierra Leone.
misconduct
Cecily has acted in a wide range of misconduct cases, "fast track" hearings and appeals.  She is adept at drafting charges, responding to procedural challenges, and navigating the conduct and performance regimes.  She has successfully presented cases of particular complexity including those involving multiple, separately represented officers and allegations of the utmost severity such as sexual assault, dishonesty and corruption.  She regularly provides advice on the regulatory scheme under the Police (Conduct) Regulations 2012 and Schedule 3 of the Police Reform Act 2002, particularly in cases involving the IOPC.
Cecily has considerable experience of making and responding to legal challenges on questions of redaction, admissibility, special measures, and hearings in public/private.
INQUESTS & INQUIRIES
Cecily regularly appears on behalf of police forces in inquests across the country. She was junior counsel for Surrey Police in the first fresh inquest to be ordered following four deaths at Deepcut Army Barracks between 1995 and 2002 (the inquest into the death of Cheryl James) and has appeared in numerous other inquests engaging Article 2 ECHR, before a jury, and involving the discharge of firearms.   She is currently instructed as junior counsel for the National Police Chiefs' Council (NPCC) in the Undercover Policing Inquiry.
OPERATIONAL ADVICE
Cecily has advised police forces on points of law and statutory interpretation in areas such as online data, data protection and freedom of information; police powers under PACE, RIPA and at common law; and the regulatory/disciplinary regime.
She has been instructed in major disclosure exercises by the Metropolitan Police and Surrey Police and is very familiar with questions of privilege and public interest immunity.
cases & work of note
Cecily's notable police cases span judicial review and civil claims.   
Recent cases have included:
Undercover Policing Inquiry (ongoing)
Junior counsel to Sir Robert Francis QC on behalf of the National Police Chiefs' Council (NPCC).
Parker v Essex Police [2017] EWHC 2140 (QB)
Acting for Essex Police in the compensation claim brought by Michael Parker (aka Barrymore) in respect of his arrest on suspicion of rape and murder following the death of Stuart Lubbock, who was found dead in his swimming pool, in March 2001.
Gray v Police Appeals Tribunal [2016] EWHC 1239 (Admin)
Resisting the judicial review of a decision to bring fresh Part 4 misconduct proceedings against an officer acquitted in the Crown Court of serious sexual offences.  The appeal, which was heard in the Court of Appeal in December 2017, concerns the use of Part 5 ("special case") proceedings where an officer has sustained a criminal conviction which is subsequently overturned on appeal.
Mohidin & Ors v Commissioner of Police of the Metropolis [2015] EWHC 2740 (QB)
Allegations of racially aggravated assault, false imprisonment and breaches of Articles 3, 8 and 14 ECHR, acting for the Commissioner (led by John Beggs QC) in the trial against the officers and related proceedings under CPR Part 20 seeking an indemnity from the impugned officers [2016] EWHC 105 (QB). Recent authority on awards of damages in false imprisonment cases.
James-Bowen & Ors v Commissioner of Police of the Metropolis [2015] EWHC 1249
Strike out (led by John Beggs QC) of claims in negligence and contract concerning the Commissioner's conduct of civil litigation brought by Babar Ahmad.
Harpham v Chief Constable of Nottinghamshire Police (sole counsel)
2 week trial involving allegations of unlawful detention under s. 136 of the Mental Health Act 1983, unlawful arrest and false imprisonment, breach of statutory duty and harassment.
Laporte & Christian v Commissioner of Police of the Metropolis [2014] EWHC 3574 (QB)
Case clarifying the circumstances in which the police can go to the assistance of a body conducting a public meeting (led by George Thomas).
Inquest touching the death of Estyna Blunnie (2016)
Cecily represented Essex Police at a 3 week jury inquest into the tragic death of a woman murdered by her former partner.
Click here for press coverage
Inquest touching the death of Cheryl James and Sean Benton  (2016 and 2018)
Junior counsel to Surrey Police in the first fresh inquest to be ordered following the deaths of four soldiers at Deepcut Army Barracks between 1995 and 2002. Inquest into the death of Sean Benton to be heard in Woking Coroner's Court in spring 2018.
Click here  and here for press coverage