Clinical Negligence & Healthcare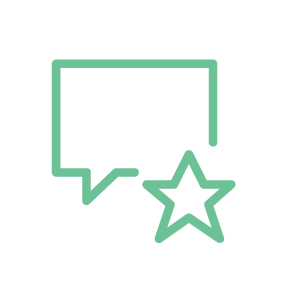 "His 'tactical brilliance' enables him to handle the most complex of claims with sensitivity."
Chambers & Partners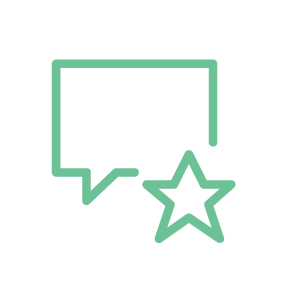 "James Watson QC has an authoritative advocacy style and a great sense of which arguments to pursue."
The Legal 500
 experience & expertise
James is experienced in a wide range of work in this field. He has acted in a large number of such cases involving brain injury sustained at the time of birth and similar maximum severity injury claims. James also has expertise in other types of obstetric, wrongful birth and nervous shock cases. He represents both claimants and defendants. The current edition of Chambers & Partners comments that "his meticulous preparation and focus really distinguish him from the rest of the crowd, he is very experienced and absolutely knows the ins and outs of clinical negligence."
cases & work of note
James is one of the leading Silks of his generation and has acted in many significant cases including Adomako (medical manslaughter), Tredgett v Bexley HA (nervous shock), Bishop v Berkshire HA (reopening settlements) and Thompstone (PPO Orders). In the latter case the Judge noted "the exceptional mastery (fuelled by substantial input from experts) of the mechanics and methods of indexation" evinced by James and other leading counsel in the case, commenting that "the court and their clients could not have been better served."
X v South Manchester Hospitals Trust
Claim for damages following infection arising from breast cancer reconstruction surgery in Feb 2011.
McCrindle v Dr Bye
Claim against GP for failing to diagnose arm ischaemia in July 2010. Claimant suffered above elbow arm amputation. Difficult technical medical issues relating to causation and quantum prosthetics claim.
DJMP v Bedfordshire Hospitals NHS Trust and Central Bedfordshire Council
Highly complicated brain damage quantum case – difficult quantification issues arising from claim for boarding school placement fees.
Anderson v NW Strategic HA
Clinical negligence liability trial relating to premature labour with suspected placental abruption culminating in caesarean section. Issues relating to obstetric management and CTG interpretation.
SYX v BETSI CADWALADR UNIVERSITY LOCAL HEALTH BOARD
Maximum severity clinical negligence case: a concealed pregnancy / presentation with chorioamnionitis. Allegations based on negligent delay in decision / carrying out emergency LSCS. Complex causation issues.
Harries v Stevenson [2012] EWHC 3447
In resisting the first challenge to the discount rate used to calculate lump sum awards since the introduction of the new periodical payments regime was introduced in 2005.
The London Bombings "7/7 Inquest" 2011
James advised and represented the London Ambulance Service.
Thompstone et al [2008] EWHC 2948 (QB)
The court set out a model periodical payments order for use in personal injury cases.
Smith v Sheridan [Nov 2007]
Max severity clinical negligence claim involving periodical payment indexation issues against a non-NHS defendant.
Ellis Jones v Brighton & Sussex NHS Trust [Feb 2007]
Maximum severity clinical negligence claim settled on terms awaiting periodical payment indexation issues.
Onile Ere v Royal Berkshire NHS Trust [May 2007]
Maximum severity clinical negligence claim settled on terms awaiting periodical payment indexation issues.
Fotedar v St. George's Hospital NHS Trust [2005] EWHC 1327 (QB)
Obstetric negligence – baby left brain damaged following ventouse delivery where the mother was not fully dilated and there was cephalopelvic disproportion.
Mercer v Royal Surrey County Hospital NHS Trust [2000] MLC 0289
Obstetric negligence.
Ebony Wilson v Brighton Healthcare NHS Trust [2000] MLC 0159
Brain damage at birth.
Bishop v Berkshire HA  [1999] Med LR 16
Obstetric brain damage claim.
Farthing v North East Essex HA [1998] Med LR 37
Limitation Act Appeal.
Stephens v Doncaster HA  [1996] 7 Med LR 357
Brain Damage Quantum claim.
R v Adomako  [1994] 3 All ER 79 (HL)
Manslaughter by gross negligence by an anaesthetist.
Tredget v Bexley HA  [1994] 5 Med LR 178
Nervous shock medical negligence claim.
Sa'ad v Robinson and Others  [1991] Med LR 41
Infant brain damage claim involving emergency paediatric care.
recommendations
James Watson has been regularly recommended in both of the leading legal directories, Chambers & Partners and The Legal 500, for his expertise in clinical negligence.
"A strong advocate – he's incredibly persuasive."
Chambers & Partners
"He has a very, very good grasp of the issues in the case and a very analytical mind."
Chambers & Partners
'Always very well prepared with thorough analyses.'
The Legal 500
"He's well prepared, thorough, detailed and very easy to communicate with."
Chambers & Partners
'Adept at advising on liability and quantum in high-value claims.'
The Legal 500
"He is an intellectual and intelligent barrister who thoroughly analyses the issues."
Chambers & Partners
"He is an amazing negotiator and has a great head for figures."
Chambers & Partners 
"He has an eye for detail and his meticulous preparation and focus really distinguish him from the rest of the crowd. He is very experienced and absolutely knows the ins and outs of clinical negligence."
Chambers & Partners
"A good negotiator with excellent attention to detail."
The Legal 500
"He shows fantastic attention to detail, picks up the key points quickly, deals with issues practically and in a sensible way, and is a good negotiator as well. James really puts clients at ease and he's very knowledgeable. He's bright, experienced and easy to deal with."
Chambers & Partners
"He's excellent and technically very sound."
Chambers & Partners
"He is very user-friendly and doesn't shy away from giving robust advice."
The Legal 500 
"Quick to 'cut to the chase,' and very pragmatic."
The Legal 500
"Revered by many across the market for his vast knowledge and experience in clinical negligence. Has acted on many significant cases historically, and is noted for his impressive intellect and understanding of claims. 'He is very senior in terms of clinical work, and extremely good with clients – he's very easy to get on with. He has an eye for detail, he's professional, and is willing to go the extra mile and put effort into cases.'" 
Chambers & Partners 
"James Watson QC is great to work with, and is also a brilliant negotiator, who is full of useful, practical ideas." 
Chambers & Partners 
"A 'good man to have in your corner' 'ferocious negotiator, who really stands his ground.' 'great to work with and full of useful, practical ideas.'" 
Chambers & Partners
"James Watson QC acts on difficult and high-value cases to great acclaim. Clients are delighted with his thoroughness and impeccable preparation, and note with admiration the way he 'grapples with complex cases quickly and impressively.'" Chambers & Partners
"…exceptionally clever and able to make sense of very complex issues…"
The Legal 500 
publications
James is a contributing editor to the Medical Law Reports and has reported in recent years on the following cases:
S Staffs v Hospital managers of St Georges Hospital (AU interested Party) [2016] EWHC 1196 (Admin) [2016] Med LR 283 Mental health – Judicial Review – Application by Trust of decision by its own appointed panel of Hospital Managers to discharge patient under the Mental Health Act – Capacity – Standing to bring the application – Relevant considerations for the panel – Adequacy of Reasons.
Reaney v Uni Hospital of North Staffordshire NHS Trust [2015] EWCA Civ 1119 [2016] Med LR 23 Clinical negligence – Correct approach to causation of loss where a negligently caused injury is superimposed on a pre-existing, non-negligently acquired injury – Whether defendant liable for all or part of needs created by both injuries – Whether credit should be given for care required in any event.
Enemuwe v NMC [2016] EWHC 1881 (Admin) [2016] Med LR 511 Regulatory – Nursing and Midwifery Council – Approach to appeals from disciplinary panel – Threshold applying to challenge to factual findings and in general – Admissibility of investigation report.
ST v Maidstone and Tunbridge Wells NHS Trust [2015] EWHC 51 (QB) [2015] Med LR 70 Duty of care – Confidentiality of medical information – Striking out – Conflict between public and private duties – Whether duty of care owed to disclose genetic trait in one patient to another family member against first patient's wishes.
ABC v St George's NHS Healthcare Trust [2015] EWHC 1394 (QB) [2015] Med LR 307 Negligence – Duty of care to triage of head injury patients in reasonable time – Duty of care on the part of reception staff in giving advice and information as to waiting times.
Darnley v Croydon Health Services NHS Trust [2015] EWHC 2301 (QB) [2015] Med LR 506
SM v HM [2013] EWHC B6 (COP) [2014] Med LR 40: Administration of compensation funds on behalf of minor protected party – Deputyship the normal arrangement – Circumstances in which trust rather than deputyship may be authorised by Court of Protection.
Farrugia v Burtenshaw [2014] EWHC 1036 (QB0 [2014] Med LR 153: Damages – Life expectancy – Future care – Periodical payments – Security – Indexation – Provisional damages.
Symes v St George's Healthcare NHS Trust [2014] EWHC 2505 (QB) [2014] Med LR 449Clinical negligence – Causation – Default judgment – Effect on defendant's entitlement to raise causation issues on assessment of damages – CPR obligations to plead such issues in defence.
Rabone v Pennine Care NHS Trust [2012] UKSC 2 [2012] Med LR 221 – whether or not parents could bring a claim under Article 2 of the Human Rights Act 1998 in respect of the suicide of a patient not compulsorily detained.