Professional Discipline & Regulatory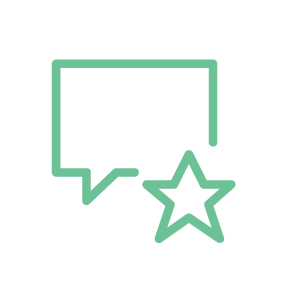 "He has a formidable intellect and is very easy to work with."
Chambers & Partners
Angus Moon QC persuades the GMC to reinstate a doctor's licence to practise
26th February 2016

experience & expertise
Angus has been instructed by medical practitioners in difficult and challenging cases in the GMC and MPTS for 25 years.
In 2016 he represented a highly distinguished medical professor involved in research into Alzheimer's who had had his licence to practise revoked. At appeal Angus persuaded the GMC of the merits of reinstating the professor's licence.
This significant success is the most recent of a series of important professional discipline cases throughout Angus's career: for example he was instructed on behalf of Dr Cohen in the seminal decision of the Administrative Court, which has been credited with turning the tide in favour of doctors in the GMC.  He also advised on an important appeal to the Court of Appeal as to the meaning of dishonesty in cases before regulatory tribunals, the case of Dowson.
He has also represented very many doctors in internal and other disciplinary tribunals.
Angus is consistently recognised as a leading silk in the field. The current professional discipline section of Chambers and Partners notes that "he is calm, authoritative, and gives clients his whole attention. He can find ways through some very difficult issues." 
cases & work of note
General Medical Council -v- Stone [2017] Med LR 530 and [2017] EWHC 2543 (Admin).
Responding to appeal by the GMC in respect of the sanction imposed upon the doctor by the Medical Practitioners Tribunal Service.
Re Professor X (2016)
Appeal from decision of the GMC to withdraw the licence to practise of a leading professor.
GMC v Dr D 
Representation of consultant neurophysiologist who had been acquitted of assault by a criminal court: the GMC are no longer pursuing the case against the consultant.
Dowson v GMC 
Appeal to Court of Appeal as to the meaning of dishonesty in cases before the MPTS of the GMC.
L v GMC (2014).
Judicial review claim against the GMC relating to alleged training misconduct on the part of a senior doctor.
GMC v X (2014).
Allegations relating to alleged forgery of medical notes.
GMC v S (2012).
Allegations relating to alleged inappropriate examinations by a consultant paediatrician.
GMC v Monro (2012).
Angus successfully defended Dr Monro in the GMC against an allegation of impairment of fitness to practise in diagnosing lead toxicity.
Saverymuttu v GMC [2011] EWHC 1139 (Admin)
Angus represented a consultant gastroenterologist accused of dishonestly claiming monies from insurance companies. The appeal was heard in the Administrative Court in 2011.
GMC v S (2011).
Fitness to Practise hearings relating to allegations of inappropriate gynaecological surgery.
GMC v Professor K (2010).
Angus represented a professor of cardiology accused of providing inadequate treatment. The allegation of misconduct was dismissed.
Cohen v General Medical Council [2008] LS Law Med 246.
Seminal decision of the Administrative Court (Mr Justice Silber) requiring account to be taken by the GMC of the doctor's steps to seek to remedy his defaults.
Lewis v Secretary of State for Health [2008] LS Law Med 559.
Decision of Mr Justice Foskett as to the basis of disclosure of documents to the Redfern Inquiry into the nuclear industry.
A Health Authority v X (Discovery: Medical Conduct) [2001] 2 FLR 673.
Case in the Court of Appeal concerned with disclosure of documents by a local authority to a health authority relating to potential proceedings before the GMC.
Recommendations
"Outstanding. Angus has forensic knowledge of the case and the detail, and is easily able to navigate huge swathes of seemingly incomprehensible documents and not only make sense of them but identify the salient killer points."
Chambers & Partners
"His ability to process and use enormous amounts of information, paperwork and evidence in the shortest of timeframes, is inspiring."
Chambers & Partners
"An excellent advocate with a breadth of expertise and experience."
Chambers & Partners
'Clients ask for Angus in the most demanding of cases.'
Chambers & Partners
'He's an extremely good advocate, who is very good at cross-examining, very pleasant and very responsive too.'
Chambers & Partners
'Great advocate and very good with clients.'
The Legal 500
'A very good barrister who is always well prepared.'
Chambers & Partners
'A feisty, doughty but very fair opponent.'
Chambers & Partners
'Smart, accessible, he works collaboratively and is a pleasure to work with. Crisp and effective written advocacy.'
The Legal 500
"Really well prepared, formidable at cross-examination, and also really good at explaining the law to clients."
Chambers & Partners
'He defends in challenging medical cases.'
The Legal 500
'An excellent silk and a skillful cross-examiner in difficult cases.'
The Legal 500
'A smart and creative advocate who makes good and constructive points.'
Chambers & Partners
'He has a fantastic broad knowledge of the healthcare sector, which means he can deal with the whole picture.'
The Legal 500
'Very knowledgeable.'
Chambers & Partners
'Very down-to-earth and extremely experienced. He's very on the ball and knows his stuff.'
Chambers & Partners
'…one of the leading silks in the country for disciplinary and regulatory proceedings.'
Chambers & Partners
'He is a very clever and intelligent advocate.'
Chambers & Partners
'He is rapier like in cross-examination.'
The Legal 500
'An established practitioner in the medical defence field, who has a wealth of experience in representing healthcare professionals at the GMC. He is very good at explaining legal matters to the client and is extremely effective in his representation.'
Chambers & Partners
'An excellent reputation representing doctors in the GMC and other regulatory tribunals.'
The Legal 500
'Angus Moon QC is a suave and articulate silk able to advise pragmatically whilst maintaining a good relationship with clients. Particularly beloved of tribunals, he boasts a wealth of experience acting before the GMC on sensitive and high-profile cases.'
Chambers & Partners
'The superb Angus Moon QC represents senior and consultant doctors in difficult and highly sensitive hearings, and has a particularly keen interest in and knowledge of the Human Rights Act 1998.'
Chambers & Partners
'Angus evokes praise for being a huge presence in court who never talks just for the sake of talking.'
Chambers & Partners