Employment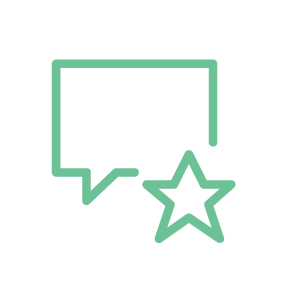 "Angus Moon QC is a suave and articulate silk able to advise pragmatically whilst maintaining a good relationship with clients."
Chambers & Partners
The Employment Appeal Tribunal  has dismissed the claimant's appeal in the case of Aubrey v Chief Constable of Northumbria Police. Angus and Aaron Rathmell appeared for the Chief Constable in the lengthy trial last year.
Click here for full news item
experience & expertise
Angus has been instructed by both employers and employees in cases determined by all levels of the judiciary. He has particular expertise in High Court actions involving claims for injunctive relief for breach of disciplinary procedures and restrictive covenants. In 2021 he was involved in one of the first cases involving injunctive relief sought against a private hospital employer. He has substantial experience in large scale discrimination and whistleblowing claims involving medical practitioners and the police.
Angus has particular experience of the Department of Health publication "Maintaining High Professional in the Modern NHS" (MHPS). He has been instructed in a number of the seminal injunction cases involving MHPS and the predecessor to MHPS (HC(90)9) and is regularly instructed by both Trusts, doctors and police forces in disciplinary and injunction proceedings.
Angus has chaired a number of employment inquiries relating to sexual misconduct by employees, serious surgical and other medical incompetence and bullying and harassment by senior employees.
Cases and work of note
Day -v- HEE
In the widely publicised case brought by Dr Chris Day for whistleblowing against Health Education England and a health Trust, Angus represented Health Education England. In the course of the hearing Dr Day agreed that his claims should be dismissed.
Aubrey v Chief Constable of Northumbria
Angus and Aaron Rathmell defended these high profile proceedings against the Chief Constable brought by the former Director of Legal Services, following her dismissal.
AB v A Chief Constable (2014-2015).
Angus and Rad Kohanzad successfully defended this long running claim in respect of discrimination, whistleblowing and victimisation. The case is analysed in the UK Police Law Blog here.
A Health Body v B (2014).
Angus sat as Chair of a panel concerned with allegations of inadequate performance against a Consultant.
An NHS Trust v G (2014).
Angus defended a doctor accused of misconduct in the provision of paediatric care by his employer.
Chan v Barts and the London NHS Trust [2008] MLR 38 and 19th January 2010.
High Court decision relating to employee's rights of appeal and subsequent £1.4 million "whistleblowing" claim in the Employment Tribunal.
C v C (2007).
Angus was instructed by the employer in a successful mediation involving large scale redundancies. The case involved difficult issues of law relating to the transfer of undertakings legislation.
Kircher v Hillingdon PCT [2006] MLR 215.
High Court decision relating to the employee's right to obtain an interim injunction requiring the employer to adopt a disciplinary procedure prior to dismissal.
Skidmore v Dartford & Gravesham NHS Trust [2003] ICR 721.
House of Lords' decision relating to the contracts of employment of hospital consultants and the disciplinary procedure incorporated into such contracts.
Bhanot v South West London & St George's [2000] Lloyd's Law Rep: Med 324. High Court decision relating to the whether the correct disciplinary procedure had been adopted by the employer.