Commercial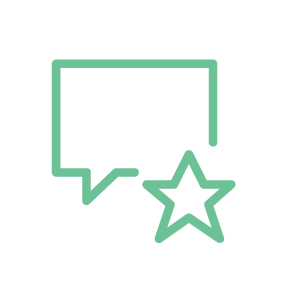 "He's very bright, a very shrewd tactician and a solid negotiator"
Chambers & Partners
Angus was counsel in the leading House of Lords authority on "agreements to agree", Walford –v- Miles.
Experience & Expertise
Angus works in a wide range of fields including commercial law, clinical negligence, employment, Court of Protection, inquests, police and public and regulatory law. His knowledge of the law in many specialist areas allows him to bring a wide perspective to complex cases. He has a particular reputation for sensitivity in dealing with clients involved in difficult litigation, and for cross-examination in hotly disputed cases.
In the 1990s Angus was instructed in a long running construction dispute in the North East which culminated in arbitration. He was junior counsel in litigation involving a property on Blackfriars Road. The case culminated in an appeal to the House of Lords, inn which Angus was instructed, on the question of whether an "agreement to agree" is binding: Walford –v- Miles [1992] 2 AC 128.
Angus was also instructed by Den Danske Bank in a multi-million pound dispute with the Skipton Building Society involving a portfolio of mortgages. The trial took place before Thomas J over several months and the bank was successful in its claim: Den Danske Bank –v- Skipton Building Society [1998] 1 EGLR 155.
He has also represented a large water company in a long running arbitration involving the treatment of industrial water effluent.
Angus has maintained his practice in contractual and commercial disputes, having recently been instructed in a very substantial dispute between an advertiser and a media owner.
He is also regularly instructed to chair hearings involving private law disputes.
Angus has practised in the field of employment law for many years, in all manner of cases including claims based upon restrictive covenants in contracts of employment. He was counsel representing the employee in the House of Lords' decision in Skidmore v Dartford and has represented both employers and employees in cases involving injunctions in the High Court, such as Kircher v Hillingdon. He successfully represented the employer in Chan v Barts, a very large whistleblowing claim. He continues to represent parties involved in internal disciplinary hearings. He was instructed by US employers in a mediation involving large scale redundancies in the north of England. He successfully represented a police force in a substantial claim alleging sexual orientation discrimination in 2015, and in disability discrimination claim by a solicitor in 2016.
In addition, Angus is instructed to defend claims brought by a number of killers for damages for psychiatric injuries caused as a result of the killings. Angus is defending these claims on the basis that they are barred by the doctrine of illegality. Angus was successful in the leading case decided by the Supreme Court in 2020: Henderson –v- Dorset Healthcare University NHS Foundation Trust [2020] UKSC 43.
Angus has been instrumental in developments in the law relating to the boundaries of the duty in care in tort owed by doctors to third parties. He acted in the seminal cases of JD –v- East Berkshire (House of Lords' decision whether doctors liable for negligent diagnoses of sexual abuse); Palmer –v- Tees Health Authority (Court of Appeal's decision as to whether doctors owed duties to mother of child murdered by psychiatric patient) and Selwood v Durham County Council (claim by social worker against NHS as a result of being stabbed by a psychiatric patient).
He has an MA from Cambridge University and is a regular speaker and writer on legal issues.