Court of Protection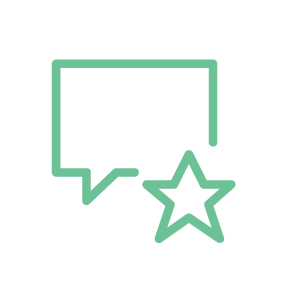 "An eloquent, articulate advocate who really can find the telling phrase to bring home a point."
Chambers & Partners
Angus Moon KC instructed by Official Solicitor in two ground-breaking and widely publicised Court of Protection cases
Click here for full news story
Experience & expertise
Angus is instructed by the Official Solicitor, trusts and private organisations in cases involving the Court of Protection.
He has been instructed in some of the key cases in the medical ethical field including the leading case giving guidance on abortions for women suffering from lack of capacity.
He provided evidence to the House of Lords' Select Committee on the Mental Capacity Act following NHS Trust v A:  the Court decided there was a "gap" in the legislation, which it filled by following Angus' arguments on jurisdiction, which were then adopted in statute.
Angus was also instructed in an important decision involving a child with HIV whose parents did not wish him to receive treatment for the condition. He has appeared in a number of cases involving the withdrawal of treatment including artificial nutrition and hydration.  In his judgment the High Court Judge (Baker J) expressed his gratitude for the "comprehensive exposition of the law" provided by Angus and his junior, Susanna Rickard.
Angus has been Editor of the Medical Law Reports for the last 17 years, a set of law reports in which cases in the Court of Protection feature heavily.
Cases and Work of Note
Re Child JA (2013-2014)
Successful application to require provision of anti-retroviral therapy (ART) to a child with HIV contrary to the wishes of the parents.
A NHS Trust v XX (2014)
Application to withdraw treatment from a man in a persistent vegetative state.
A NHS Trust v Dr A [2014] 3 WLR 607.
Proceedings brought to "force-feed" an Iranian hunger striker. The Court of Protection (Mr Justice Baker) adopted the arguments advanced by Angus to fill a legislative gap in the Mental Capacity Act 2005. Angus was instructed by the Official Solicitor.
County Durham and Darlington NHS Foundation Trust v PP, H, D & S [2014] EWCOP 9.
Proceedings in the Court of Protection concerned with the withdrawal of life-sustaining treatment as part of an end of life care package for an 85 year old patient. Angus was instructed by the Official Solicitor.
An NHS Trust v XX (2014).
Proceedings in the Court of Protection relating to withdrawal of treatment for patient with a prolonged disorder of consciousness.
A CCG v SB (2013).
Proceedings in the Court of Protection relating to the transfer under general anaesthetic of a patient with severe autism.
A NHS Trust v DE [2013] Med LR 446.
Proceedings brought in the Court of Protection for the purpose of carrying out a vasectomy upon an adult patient with learning disabilities. Angus was instructed by the Official Solicitor.
D v A NHS Trust (Medical Treatment: Consent: Termination) [2004] 1 FLR 1110.
Claim before the advent of the Court of Protection seeking a declaration as to whether a termination of the pregnancy of an incapacitated patient could lawfully be carried out.
Re B (A child) (Disclosure) [2004] 2 FLR 142.
Decision of Munby J in a case concerned with identification of parties and disclosure of documents involved in a Family Division hearing.
Centre for Reproductive Medicine v U [2002] Med LR 93.
Claim by widow for declaratory relief relating to retention of sperm of a deceased patient.
A Health Authority v X (Discovery: Medical Conduct) [2001] 2 FLR 673.
Case in the Court of Appeal concerned with disclosure of documents by a local authority to a health authority.
Re C (A Minor) (Medical Treatment) [1998] Fam law 135.
Withdrawal of medical treatment for 16 month old child with spinal muscular atrophy.
Re C (A Minor) No. 2 [1990] Fam 39.
Hearing in Court of Appeal concerning injunction preventing identification of a terminally ill baby.
recommendations
"He is an extremely good advocate."
Chambers & Partners
"Angus has a brilliant analytical mind."
Chambers & Partners
"He is very powerful in court, and he provides huge reassurance to his clients."
The Legal 500
"Very good with clients."
Chambers & Partners
'Very clever and forceful in court.'
Chambers & Partners
'A punchy advocate who is excellent on the detail.'
Chambers & Partners
'A great advocate who is really easy to work with. '
The Legal 500
'He combines client sensitivity with an authoritative and masterful presence in court.'
Chambers & Partners

'A very knowledgeable silk.'
The Legal 500
'A persuasive advocate.'
Chambers & Partners

"His expertise, knowledge and the way he conducts his advocacy are all very impressive. He's very commanding in court and has the attention of the judge and deals with unexpected difficult situations from witnesses superbly. He has gravitas and he's very good at defining issues."
Chambers & Partners
"He's very smart, charming and extremely good when it comes to serious stuff."
Chambers & Partners